Death Of Hollywood? | Movie-Going Could Hit 22-Year Low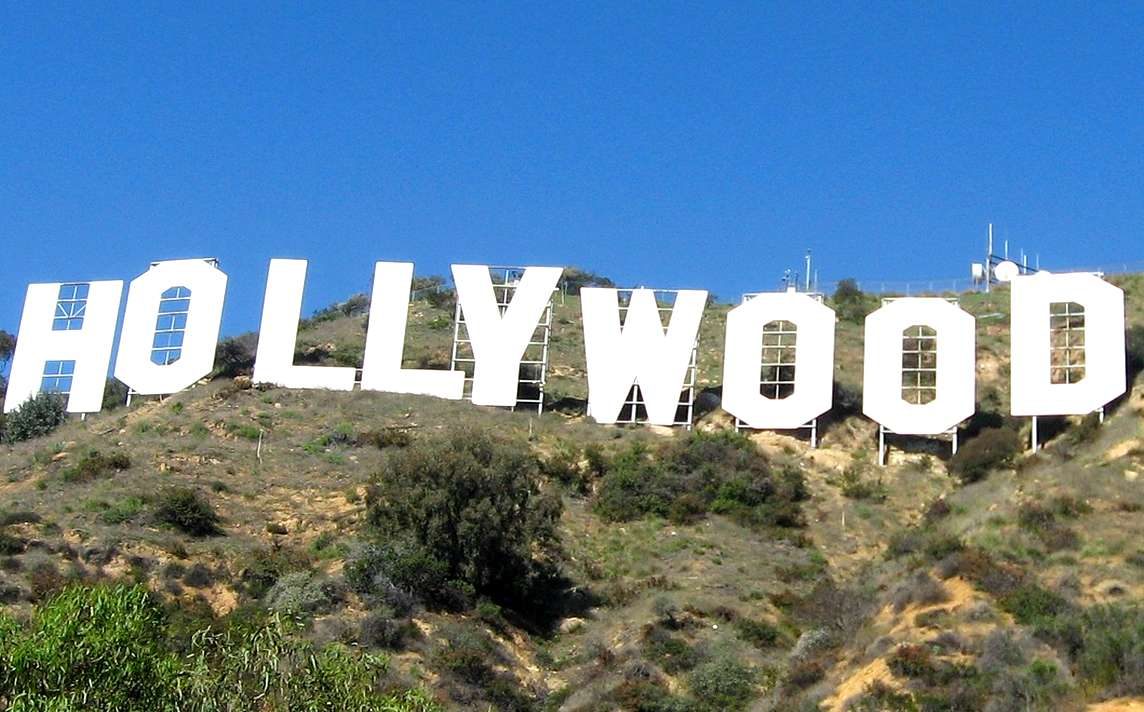 (Via The Los Angeles Times)
Hollywood is celebrating the end of 2017 with astronomical sales from "Star Wars: The Last Jedi," which is on track to soon exceed $1 billion in global ticket sales and eventually become the biggest movie of the year. But that won't be enough to write a happy storyline for the industry.
Although movie ticket sales in the U.S. and Canada are expected to dip just below last year's record of $11.38 billion, the number of tickets sold is projected to drop 4% to 1.26 billion — the lowest level since 1995, according to preliminary estimates from studio executives.
The falloff in ticket sales can mostly be explained by a handful of movies that flopped, especially during the dreary summer season that posted the worst results in more than two decades. Even such massive hits as "Wonder Woman," "Thor: Ragnarok" and "It" couldn't make up for a lackluster summer lineup populated by rickety franchises ("Alien: Covenant") and poorly reviewed retreads ("The Mummy").
However, the long-term decline in attendance reflects systemic challenges facing the industry. Audiences are spending less time going to the movies and are consuming more entertainment on small screens and through streaming services such as Netflix and Amazon that are spending billions on original video content.
At the same time, while higher ticket prices have helped to offset attendance declines, they have made consumers pickier about what movies they're willing to go see. And those increasingly discerning consumers turn to social media and Rotten Tomatoes to decide what's worth their time and money.
"You cannot pull a fast one on the audience," said Greg Foster, chief executive of Imax Entertainment. "The tools that are available for consumers to decide how and where to spend entertainment dollars are so vast. Consumers know what works and what doesn't long before the product becomes available."
You cannot pull a fast one on the audience. … Consumers know what works and what doesn't long before the product becomes available.
— Greg Foster, chief executive of Imax Entertainment
Challenges at the box office are helping to fuel a wave of media consolidation. Walt Disney Co. this month announced a blockbuster deal to buy entertainment assets from Rupert Murdoch's 21st Century Fox for $52.4 billion.
Murdoch's surprise decision to sell the bulk of his media empire was at least partly motivated by concerns about the future of the movie business in a world dominated by streaming, analysts said.
Cinema chains also are bulking up to better compete. Regal Entertainment Group, the nation's second-largest theater owner, last month agreed to sell to British theater company Cineworld for $3.6 billion.
For studios, the box office has become a land of princes and paupers, with a handful of movies and a couple studios increasingly dominating the business. As of Dec. 17, Walt Disney Co. and Warner Bros. accounted for 40% of domestic market share. In 2012, the top two studios (Sony and Warner Bros.) only took up 30% of the industry total.
Of the 165 wide-release movies this year, the top 20 claimed 51% of ticket sales in 2017, representing a 2% increase from last year, according to estimates from distributors. Five years ago, the 20 biggest movies accounted for about 40% of annual grosses.
"It's a really binary business between the haves and the have-nots," said Jeff Goldstein, head of domestic distribution for Warner Bros.
Nowhere was that trend clearer than last weekend, when the animated Fox movie "Ferdinand" opened against Disney's "The Last Jedi." The $111-million kids' film about a fighting-averse bull opened with a pitiful $13 million, due to a lack of audience interest in the story and competition from Pixar's hit computer-animated movie "Coco." By contrast, the new "Star Wars" opened with $220 million — nearly 17 times "Ferdinand's" debut.
Hollywood's lack of fresh ideas also dampened ticket sales. Consumers clearly rejected aging franchises and retreads of old concepts and characters, especially during the summer months. Few people wanted to see Paramount's R-rated "Baywatch" revival or Universal's reboot of "The Mummy," which was supposed to kick-start a series of monster movies. Ditto for the fifth "Transformers" movie.
"The films that underperformed were the fifth or eighth in the franchise," said Eric Wold, an entertainment and media analyst with B. Riley FBR Inc. "Those franchises were already on the decline, so you can't expect people to go run to them."
Originality and quality really pay off
On the other hand, movies with the right combination of originality and quality scored big numbers.
Disney's well-reviewed live-action version of "Beauty and the Beast" and Warner Bros.' "Wonder Woman" scored with audiences, grossing $504 million and $412 million, respectively in the U.S. and Canada. Both offered fresh takes on beloved characters that audiences wanted to see on the big screen. New "Spider-Man" and "Thor" movies similarly avoided franchise fatigue.
It also helped if the moves appealed to women who've been underserved by the studios. The three highest-grossing films — "Star Wars: The Last Jedi," "Beauty and the Beast" and "Wonder Woman" — were all led by female protagonists.
"Girls Trip," an R-rated romp that centered on four black women, was the highest-grossing live-action comedy of the year, in a moviegoing climate that was not kind to comedies.
"We continue to hear that comedies are dead, but great content will disprove many current 'rules' as 'Girls Trip' did," said Jim Orr, president of domestic distribution for Universal Pictures. "The audience is often saying, show us something new, something we haven't seen before or done in a new and exciting way."
Horror movies, which benefit from being seen in a dark room with a big crowd, had a banner year. New Line's "It" defied all expectations by scoring $327 million, despite hitting theaters in the moviegoing dead zone of September. Universal Pictures' "Get Out," a social satire that's now a front-runner for awards consideration, became a cultural phenomenon earlier in the year by tapping into a national conversation about race relations. It took in $175 million domestically.
"Look what happens when you put out a good film that people want to see. It breaks records," said Phil Zacheretti, c​​​​​​hief executive of Phoenix Theatres Entertainment, which operates 13 movie theaters. "When you put out mediocre product, people aren't stupid."
Contributing to the winners-and-losers dynamic was the rise of social media and review aggregation sites such as Rotten Tomatoes that let moviegoers determine whether a movie is good or bad before it's released. Some producers have estimated that a very high or very low Rotten Tomatoes score can cause a movie to miss or exceed pre-release estimates by as much as 50%. Critical reviews this year damaged Sony's "The Dark Tower," Warner Bros.' "Geostorm" and Universal's "The Snowman."
Global market is profitable — and expanding
The international box office remains a bright spot for moviegoing. The global box office, which includes domestic and international revenue, is expected to hit roughly $39.4 billion this year, up 2% from 2016, studio executives said. China is still a lucrative market despite a substantial slowdown in that market.
"We have some huge challenges in the years to come, and there's no question we're facing huge competition," Goldstein said. "But when you look at a global box office of $39 billion worldwide, there's clearly a lot of interest in motion pictures."
AMC, owned by China's Dalian Wanda Group, recently signaled its plans to expand into Saudi Arabia after the kingdom lifted its ban on movie theaters.
Beyond looking overseas, major theater chains are spending billions of dollars on improvements to their auditoriums, adding recliner seats as well as expanded menu options and even alcohol.
"If we had sat on our hands five years ago and not started to upgrade our theaters, I would think we'd be down a lot more," said Zacheretti of Phoenix Theatres, which is based in Knoxville, Tenn.
The investments in premium services, however, have made moviegoing more expensive. The average ticket price during the three months that ended in September hit a near-record $8.93 in the U.S. and Canada, according to the National Assn. of Theatre Owners. People in cities such as Los Angeles and New York often pay double that amount.
To lure patrons, some theaters are abandoning their traditional opposition to offering discounts.
Cinemark, based in Plano, Texas, and the nation's third-largest theater circuit, recently unveiled a subscription program that gives members a credit of one ticket a month, plus discounts on concessions, for a monthly fee of $8.99. The program is the industry's first direct answer to MoviePass, a fast-growing New York start-up that lets people see a movie a day for $9.95 a month.
"We want to make moviegoing a little more affordable and let people take a little more risk when they go to the movies," Cinemark Chief Executive Mark Zoradi said.
Bill Maher Defends Kavanaugh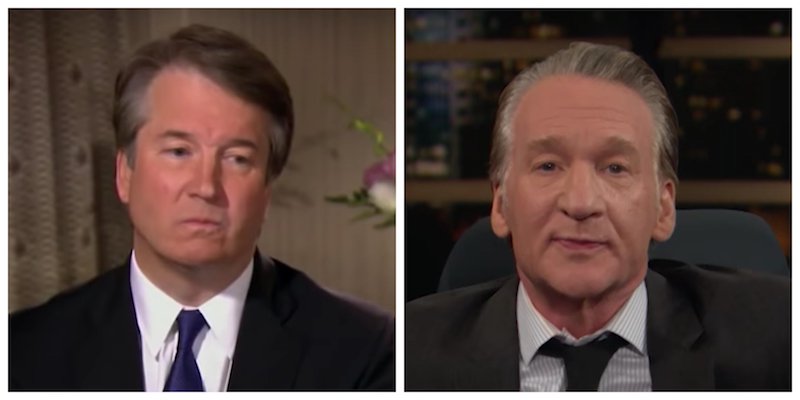 (via Zerohedge)
On his show Friday night, Bill Maher and his panel got into a heated debate over the "new" allegations about Brett Kavanaugh – yes, the ones even his accuser can't remember. Maher even turned on his liberal comrades, adopting the position that rehashing events from when Kavanaugh was 17 years old hurt the Democrats in 2018… and could hurt them again.
Citing polling from 2018, Maher said that Democrats could have done better in the midterm elections had it not been for the Kavanaugh hearings: "People did not like going after a guy for what he did in high school. It looked bad and now Democrats are talking about impeaching him again?" Maher said.
Guest Andrew Sullivan seemed to agree. "He probably did some shitty things in high school drunk," he said.
And when liberal guest Heather McGhee tried to jump in, asking "May the woman please speak about what this felt like?", Sullivan shot her down immediately: "Please don't play that card. You're making my point."
When Kavanaugh's temperament was brought up, Sullivan responded: "You try maintaining a good temperament when you're being accused of something, you had no idea it was coming at you, came at the last minute, and that happened years and years and years ago."
As McGhee tried to make the point that being a Supreme Court justice isn't just a "normal job", Maher immediately fired back: "So you're saying at 17 you have to have your fully formed character?"
He continued: "Live in reality, man! That's who they put up. We don't have the votes, and now we lost seats! Are we gonna do it again? Ruth Bader Ginsburg said glowing things about him… What were you like at 17?"
Comedian Owen Benjamin Banned From Buford, Georgia Community Center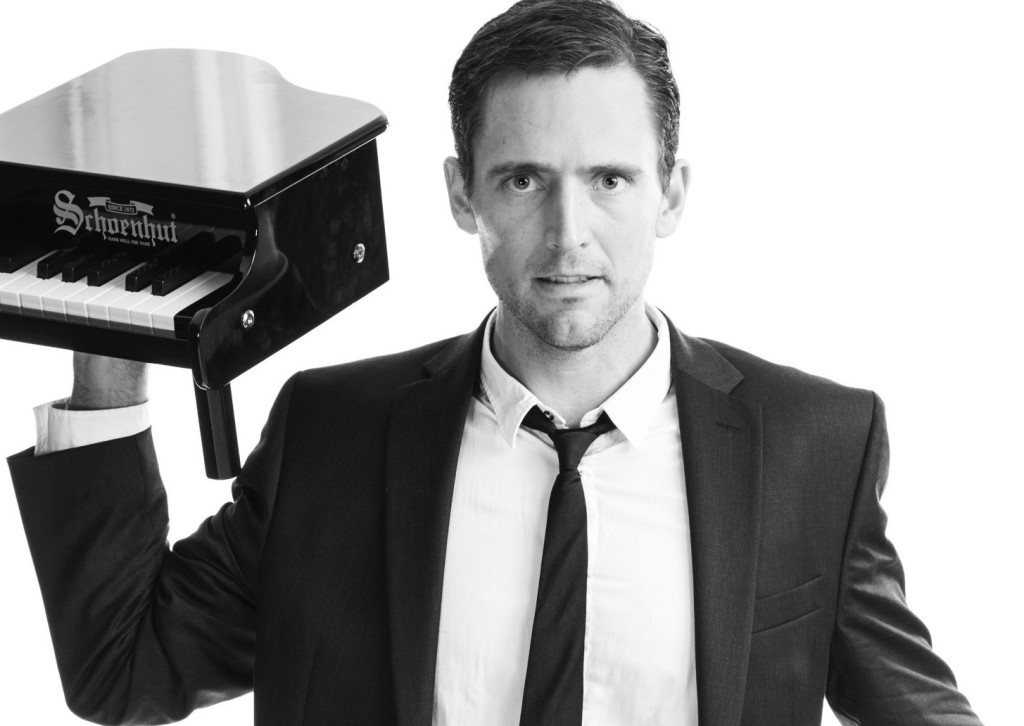 Owen Benjamin, a long-time Comedian and proud Christian, featured in several times in both Comedy Central Specials and Jay Leno, as well as several Movies and TV-Shows such as Sullivan & Son and 'The House Bunny', has been banned from a tax payer funded community center in Buford, Georgia after attempting to use the venue for an upcoming tour.
The venue is notable as one he has previously performed at and was asked to come back to. This came as a surprise to Owen as Georgia is a notably 'conservative' state. Currently he does have a show lined up in Portland with more shows coming by the day.
You can find more content from Owen and updates on the tour at: wwww.unauthorized.tv and Owen Benjamin Comedy on YouTube.
Kanye's Red Pill Wave Among Celebrities Is Scaring Leftists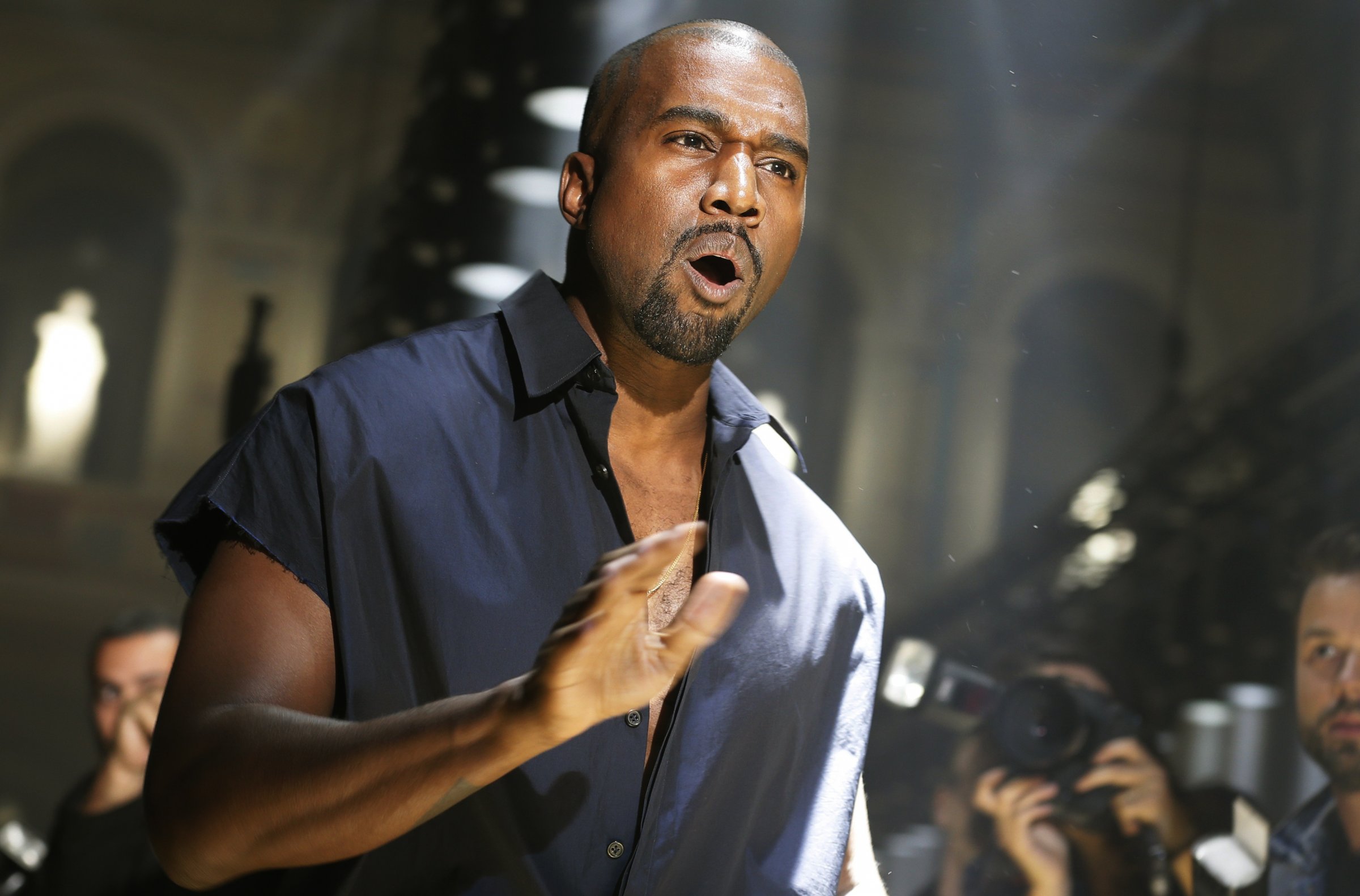 If there's one thing that scares the establishment more than pop culture figures like Kanye becoming outspoken supporters of Trump and free expression in general, it's that trend catching on to other pop culture figures. There's one thing Trump couldn't by himself and that was to get the mainstream entertainment & music industry on his side, considering many of their allegiances are with the Democratic party. Kanye West's no apologetic approach is not only inspiring to those being attacked for "freedom of speech / thought" but also is getting him publicity, good & bad, depending on your perspective.
Observer Reports: As corporate progressivism vies against Trumpian nationalism for the future of America's Empire, celebrities are inciting their own upheaval within Hollywood.
American Psycho author Bret Easton Ellis warned for years of an impending shift against progressive values in a town long touted as a bastion of liberalism. Following Kanye West's controversial break with liberalism over Twitter and TMZ, Ellis is seeing his premonition unfold.
"I don't know if Kanye was red pilled exactly," said Ellis, referencing how individuals are converted to conservatism online similar to Neo's awakening in the Matrix. "Kanye does not do this in a systematic or literal way: it's sweeping, metaphorical and inchoate and in the age of digital literal-mindedness."
In the age of digital literal-mindedness, Ellis and West, who were reported to be collaborating on a film together during the Obama years, became contrarian thinkers of the entertainment industry by flirting on the edges of the Overton window—the range of topics and viewpoints widely viewed as socially acceptable.