Bernie & Jane Sanders Get Grand Jury Empaneled $10 Million College Fraud Probe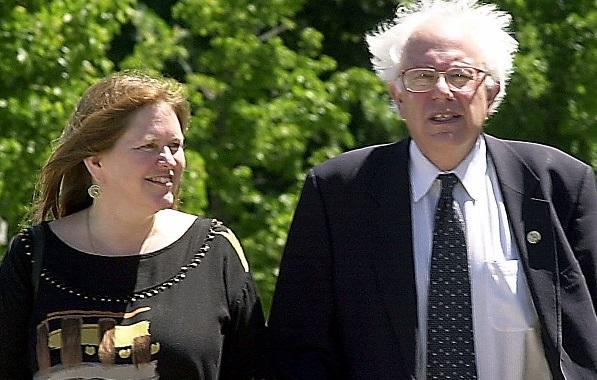 (Via Zerohedge)
An FBI probe into a 2010 property deal orchestrated by Jane Sanders, wife of Sen. Bernie Sanders (I-VT), has escalated after a report by VTDIGGER reveals that a grand jury has been empaneled, and at least one witness has given sworn testimony in the case.
According to VTDigger, "Former Burlington College board member Robin Lloyd says she testified for about an hour on Oct. 26 before a grand jury at the federal courthouse in Burlington."
Paul Van de Graaf, chief of the criminal division for the U.S. attorneys office in Vermont, questioned Lloyd about her role as the development chair of the colleges board of trustees during a period when Sanders was collecting donations and pledges for the purchase of a $10 million city lakefront property. -VTDigger
The Grand Jury will decide whether or not indictments should be handed down over a $10 million loan orchestrated by Jane Sanders purchase a 33 acre property for the now defunct Burlington College – allegedly obtained through a 'fraudulent scheme.' Mrs. Sanders is accused of having lied about funding for transaction, while the FBI has also been looking into claims that Bernie Sanders' office pressured the bank to approve the loan.
In June 2017, Politico confirmed that Bernie Sanders and his wife Jane had retained high powered DC lawyers amidst the investigation.
The original request for an investigation into Federal bank fraud was sent in a January 2016 letter to the Vermont District Attorney as well as the FDIC by Brady Toensing – an attorney and chair of Donald Trump's Vermont campaign. The letter detailed the mechanics of the alleged fraud, which is what reportedly launched official investigations. Toensing told Politico on in June; "The investigation was started more than a year ago under President Obama, his Attorney General Loretta Lynch, and his United States Attorney, all of whom are Democrats."
A brief history of Jane Sanders and Burlington College
In 2004, Jane Sanders left her position as her husband's congressional chief of staff to become president of the unaccredited and struggling Burlington College – founded in 1972 and operated out of a former grocery store. When Sanders took over as a "turnaround" president, she set out to rapidly grow the college – announcing a $6 million plan to expand the campus in 2006 which never came to fruition.
Meanwhile, Sanders was rapidly earning a reputation for her "toxic and disruptive" leadership style, and in late 2008, according to a 2016 essay on the college written by a former teacher Greg Guma, "Nearly half of the students and faculty members signed a petition demanding a meeting about the "Crisis in leadership," while Jane Sanders' salary rose to $150,000 in 2009 amidst a tuition hike from $5,000 to $22,407 in 2011. Meanwhile, enrollment dropped by almost 25%.
In 2008, literature professor Genese Grill wrote to the school's academic affairs committee, describing Sanders' "harassment and unethical treatment of other faculty and staff members, many of whom have since left the college disgruntled and angry."
And in 2010, Jane Sanders announced a plan to move the tiny underfunded Burlington college onto a 33 acre parcel of valuable lakefront real estate in Northern Burlington. "It was the last piece of undeveloped, prime property on the lake shore," according to Guma.
The property was owned by the Roman Catholic Diocese, which was strapped for cash after recently settling over two dozen sexual abuse lawsuits for $17.76 million. The 33 acre property hit the market for $12.5 million, and the church agreed to take Jane Sanders' offer of $10 million.
Scheming for loans
When Jane Sanders made the offer to the Roman Catholic Diocese, Burlington College was nearly broke – with an annual budget just below $4 million. In order to finance the property, Sanders secured a $6.5 million loan from People's United Bank in the form of a tax exempt bond purchase, and the Catholic Church agreed to carry a $3.65 million second mortgage on the property. Sanders told both institutions that Burlington college had $5 million in likely donor pledges and $2.4 million in confirmed pledges to be used to pay off the debt.
Unfortunately, that was just for the land. Sanders apparently didn't plan for the $6 million or so required to actually build out the campus on the property to include green space, athletic fields, lecture halls, and walkways.
Compounding an already dire situation, Sanders' original claim of $2.4 million in confirmed donor pledges was quickly reduced to $1.2 million according to documents filed in the first fiscal year after the purchase – yet in records obtained by VTDigger, Burlington College received only $279,000. Despite hopes by Sanders and college trustees that they could boost enrollment and expand the student body, nothing changed – and the school failed at raising the money to satisfy it's loans.
And then Jane Sanders was fired, with a $200,000 severance package.
In order to try and avoid bankruptcy, Burlington college sold off pieces of the 33 acre property to a local developer – which allowed the institution to pay off some of the debt Jane Sanders had accumulated, however in April 2016 the bank called it's loan – and on May 28th, the college closed it's doors after 44 years in operation.
As part of its bankruptcy, the Roman Catholic Diocese of Burlington lost at least $1.5 million and perhaps as much as $2 million on the $3.65 million loan.
Enter the FBI
Politico revealed in their June report that [F]ederal investigators and FBI agents started to pull apart the $10 million financial arrangement. They showed up at Burlington College to sift through hard drives, audit reports and spreadsheets. They began to interview donors, board members and past president Carol Moore. I was contacted and spoke with an FBI agent numerous times last spring, again last summer, Moore told Vermont Public Radio in May 2017, and recently, maybe a month ago.
With a Grand Jury now empaneled and interviewing witnesses in the Burlington College saga, one can imagine the outcome of their investigation will largely determine whether Bernie Sanders is a viable candidate in 2020, should he wish to challenge Oprah Winfrey of course.
Trump Is Poised To Take 2024 By Storm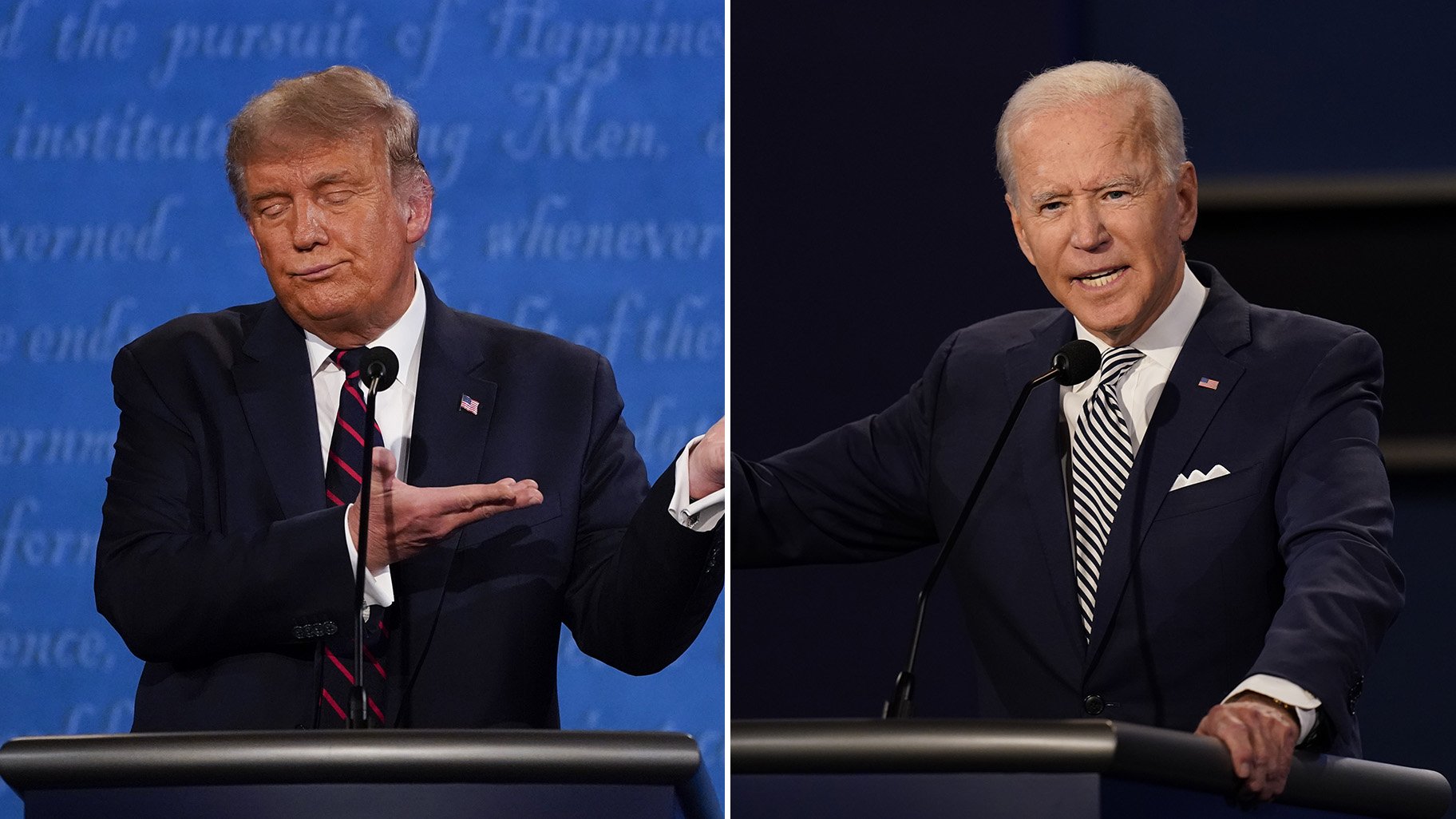 Biden has unsuccessfully been able to reform any issues left by the Trump administration and quite frankly has only made it worse. Inflation and the economy is hurting everyone, especially lower income voters who ironically voted for Biden. This has set off a windstorm for Biden as his approval rating goes further down the drain. With little hopes of any major policy wins before the 2022 election, Biden's Administration, which championed "getting things done", has stopped before it really even got off the ground.
With 2022 around the corner we will see a slue of Republican Presidential challengers, with Trump of course, being at the center of the pack. Rumors have it that Ron DeSantis, Chris Christie, and the like of Mitt Romney will all join the nomination, however this is only rumor and speculation. Trump however, will become the nominee. It would be hard for anyone to top someone who has already been President, even a firebrand like DeSantis, who has garnered  national support for a Presidential run.
Biden has failed so miserably that when a another Democrat attempts to challenge Trump's economy compared what we are in now, it will be completely inexcusable. Not to mention the major social engineering the majority of parents and Americans are rejecting in terms of the LGBTQ Mafia Agenda & BLM. Biden, if anything, has completely destroyed the Democratic party's chance of being a favorite with middle and upper-income voters, setting a disasters for the Democrats in 2024.
Lauren Witzke: Among Several Children on Hunter Biden Laptop, Including Chris Coon's Daughter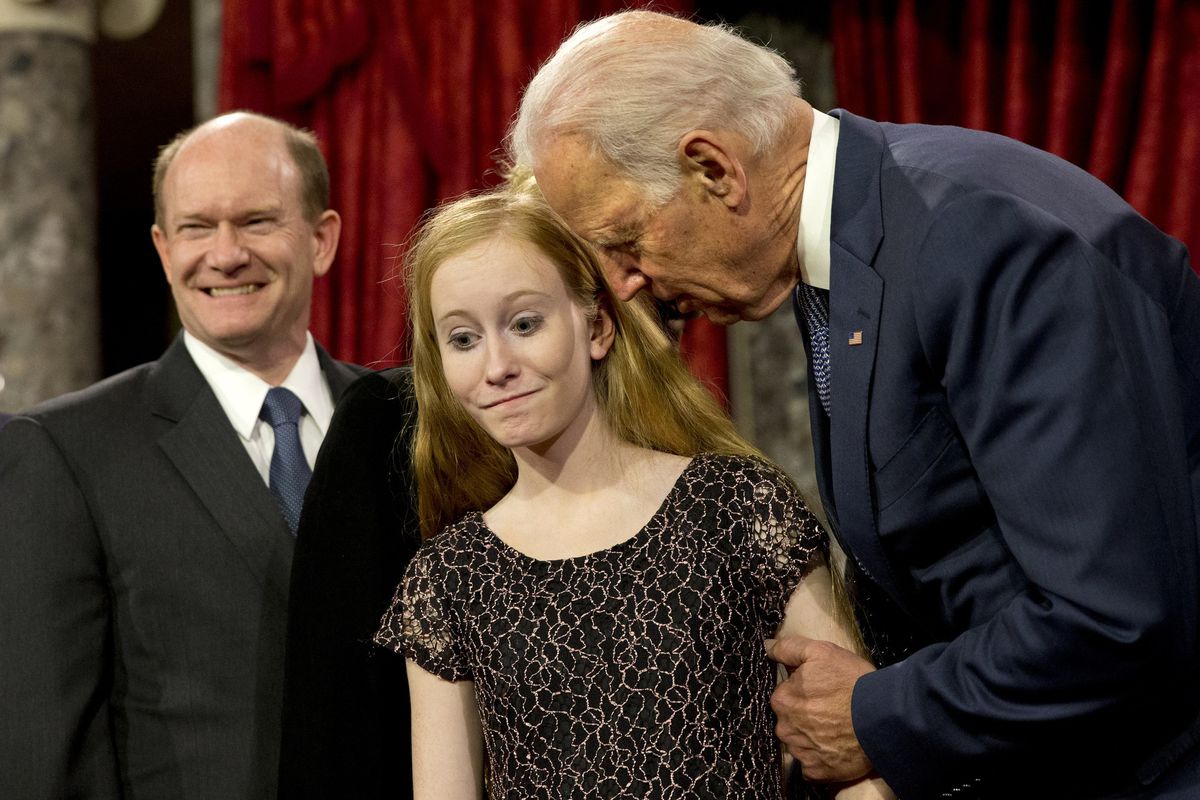 Well, folks. The dam is finally breaking on what is exactly going on with the Hunter Biden laptop scandal that the corporate media has refused to cover, simultaneously big tech is clamping down attempts to use their platform to share the story. And now we know why, because it involves underage children.
This weekend, Senatorial Candidate in Delaware and America First Patriot, Lauren Witzke, has exposed the most damning allegation yet. With an official police source confirming that Chris Coon's Daughter is one of several children on the Hunter Biden laptop.
BIG BREAKING NEWS:

"Sources close to and with deep knowledge of the investigation, have informed me that Chris Coons' DAUGHTER in addition to seven other underage girls are also featured on [Hunter Biden's] laptop." pic.twitter.com/rKWlUd7ep9

— Lauren Witzke (@LaurenWitzkeDE) October 24, 2020
There are other allegations going around possible connections to foreign children being on the Hunter Biden laptop as well as several children of other politicians including one of Barack Obama's daughter.
This only further proves Joe Biden and his entire family, and Chris Coons, are completely compromised by foreign entities and domestic deep state actors within our Government. They hold no allegiance to anything but what their masters tell them to do, because at the end of the day they are at the whims of others leaking this information and publicly destroying them and their career.
We can only imagine more damning allegations are coming to break now that we have a first look at just how explosive the "Laptop From Hell", as President Donald Trump puts it, really is.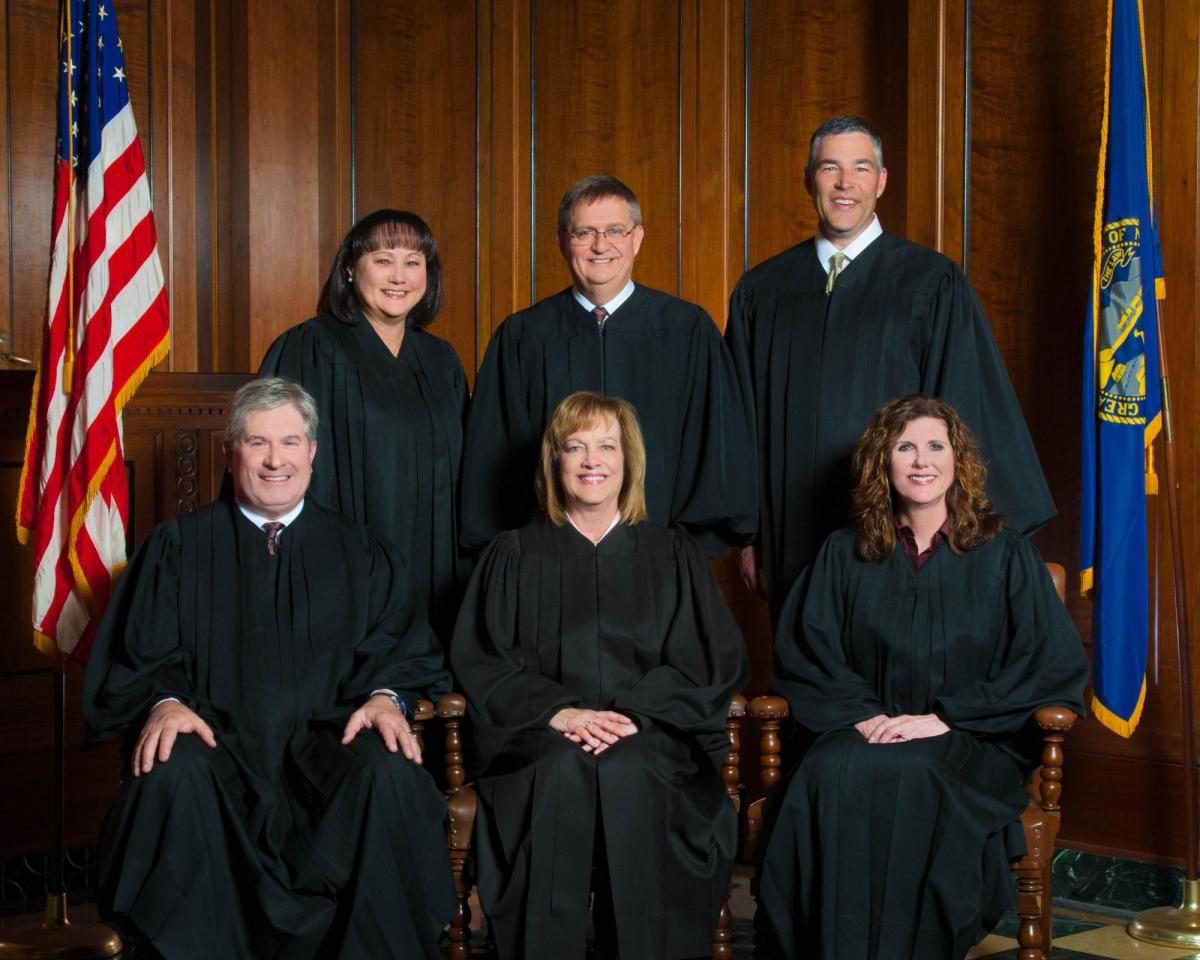 I'd rather be judged by 12 than carried by six.
That great lyric from Ice Cube has more bite and meaning in the run up to the 2020 election. Now we have the investigation of the investigators. The Mueller investigation and everything it has encompassed is now being scrutinized. We are finally looking at indictments and guilty pleas from the corrupt cabal that tried to bring down, frame, jail and impeach a duly elected, INNOCENT president and anyone in his sphere. Getting to the point of investigating the investigators has been a long hard slog.
We did not foresee how really deep and treacherous the swamp really was. You could investigate, indict and try someone like a Hillary Clinton for example, and someone of authority in that chain is a corrupt actor from the Deep State and you will then see the guilty party skate free. Or you can have a completely innocent Mike Flynn, Roger Stone, George Papodopoulos railroaded by a corrupt judge. The Michael Flynn case is the most glaring. The DOJ has dropped the case and charges against him and in an unprecedented move the judge does not drop the case, he extends it as if he is the prosecutor.
So there is a light at the end of the tunnel my friends. Donald Trump has been appointing a record number of federal judges. This is a brilliant move and somewhat frustrating and time consuming. But there is a method to the madness. Why investigate, indict and try just for a Deep State judge to let the guilty party walk free? Donald Trump has appointed over 300 judges and counting. More will be appointed to the bench and now there is a more likely chance when the guilty parties are tried, there will be justice. So there is a silver lining in this swamp covered cloud.
News@11
By Michael Ameer