MAGA: Trump Ending Immigration Protection For 200K El Salvadoran Migrants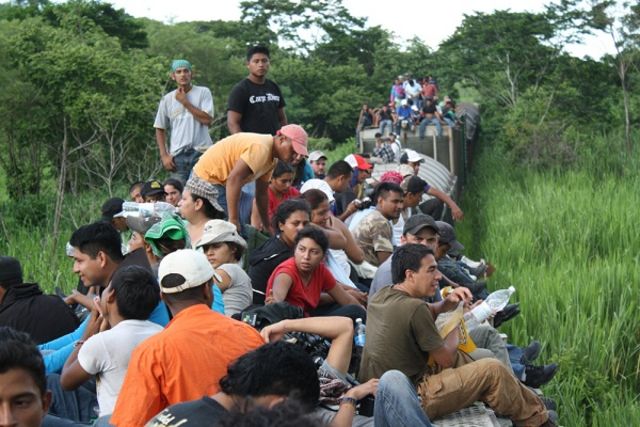 (Via Zerohedge)
Almost two months after President Donald Trump revealed that the US would end immigration protections for 45,000 Haitian refugees who've been living in the states since the devastating 2010 earthquake that rocked the Haitian side of the island of Hispaniola.
The decision was reportedly made to appease immigration hard-liners who insist the program was never intended to grant permanent residency to Haitians who were displaced by the quake.
And in a stunning follow-up to that decision, the New York Times reported Monday that the administration plans to end protections for 200,000 people from El Salvador who've lived in the US for more than a decade.
The Times described the decision as "one of the most consequential to date" concerning Trump's approach to tightening restrictions on legal immigration while simultaneously cracking down on illegal immigration. Since he's taken office, there's been a notable drop in the number of illegal border crossings.
Salvadorans are the largest group of foreigners benefiting from the temporary protected status. Back in September, Trump ended protections for 800,000 undocumented immigrants who were brought to the US as children – the so-called DREAMers.
The officials, who declined to be identified because they were speaking before an official announcement on the decision later Monday morning, said that the administration was ending a humanitarian program, known as Temporary Protected Status, for Salvadorans who have been allowed to live and work legally in the United States since a pair of devastating earthquakes struck their country in 2001.
Salvadorans were by far the largest group of foreigners benefiting from temporary protected status, which shielded them from deportation if they had arrived in the United States illegally. The decision came just weeks after more than 45,000 Haitians, the second largest group, lost protections granted after Haiti's 2010 earthquake, and it suggested that others in the program, namely Hondurans, may soon lose them as well. Nicaraguans lost their protections last year.
The administration is arguing that the Temporary Protected Status program had turned into a quasi-permanent benefit for hundreds of thousands of foreign residents who relied on it. Trump's decision to end the protections has alarmed the El Salvadoran community, and companies in California and Texas that employ large populations of the El Salvadoran migrants affected by the decision.
TPS was signed into law in 1990 by President George Bush. It granted protected status to individuals from a given country regardless of whether they entered the US legally or illegally. The protections typically extend to countries experiencing a natural disaster, armed conflict or other strife.
In the days leading up to the decision, immigrant advocates and the El Salvadoran government pleaded for the United States to extend the program, as it has several times since 2001, saying that conditions in El Salvador were still dire. A sense of dread gripped Salvadorans and their employers in California, Texas, Virginia and elsewhere.
"We had hoped that if we worked hard, paid our taxes and didn't get in trouble we would be allowed to stay," said Veronica Lagunas, 39, a Salvadoran who works overnight cleaning offices in Los Angeles, has two children born in the United States and owns a mobile home.
There is no limit to the number of extensions a country can receive. Countries that have received, and then lost, the designation in the past include Bosnia and Herzegovina, which was famously the setting for a bloody civil war in the 1990s. Guinea, Sierra Leone and Liberia were granted protected status during the latest Ebola outbreaks.
El Salvador was one of the first countries affected by the program because of a vicious civil war that raged from 1979 until 1992.
Many people affected by the order will likely remain in the US illegally, since their entire lives and livelihoods are based here. Though some will likely lose jobs for lack of work permits.
Ms. Lagunas said that she would remain in the United States illegally, risking arrest and deportation. But she would lose her job of 12 years without the work permit that comes wit the protection. Her family would lose medical insurance and other benefits.
"There is nothing to go back to in El Salvador," she said, speaking in Spanish. "The infrastructure may be better now, but the country is in no condition to receive us."
With his protected status, Carlos Jiron, another Salvadoran, started a small contracting business and won bids for big jobs, including to paint federal buildings in the Washington area.
"We have built a life here, said Mr. Jiron, 41, who lives with his wife and two American-born children in a four-bedroom house they bought in Springfield, Va.
He will have to decide whether to take his children to El Salvador, where he says they would not maximize their potential and would face safety threats; leave them with guardians in the United States;; or remain in the country at the risk of arrest and deportation as one of the millions of undocumented immigrants.
His 14-year-old daughter, Tania, a fan of Disney movies and hip-hop music, said she could not fathom starting over in El Salvador. "This is where I was born and am supposed to be raised," she said.
Temporary protections for El Salvadorans were also granted in March 2001 after two earthquakes in January and February of that year killed more than 1,000 people and destroyed hundreds of thousands of homes. Over the next 15 years, the George W. Bush and Obama administrations extended the protections several times. In 2016 – the last time the protections were extended – the El Salvadoran government cited factors ranging from drought to poverty to violence.
San Salvador, the country's capital, is considered one of the most dangerous cities on Earth. Its reputation for violence has hampered foreign investment. But the Trump administration says the only factor that should be considered when deciding on an extension should be the initial reason for granting the protections: In this case, whether the damage from the two earthquakes has been repaired.
The Department of Homeland Security has decided that, 17 years later, enough of the damage has been fixed, and that the El Salvadorans should rightfully return home.
To be sure, some members of Congress are pushing to enshrine these protections in law – much like Democrats are now trying to do for dreamers. Others are asking the federal government to grant these protections to Venezuelans fleeing an economic collapse in their country. The US Chamber of Commerce has also urged the administration not to abandon the protections.
According to the NYT, removing the protections would result in a labor shortage in the Houston area as it struggles to rebuild following Hurricane Harvey.
But the administration appears unwilling to budge, with Trump viewing his crackdown on immigration as an issue that's important to his base – making it a nonnegotiable component of his political platform.
Trump Is Poised To Take 2024 By Storm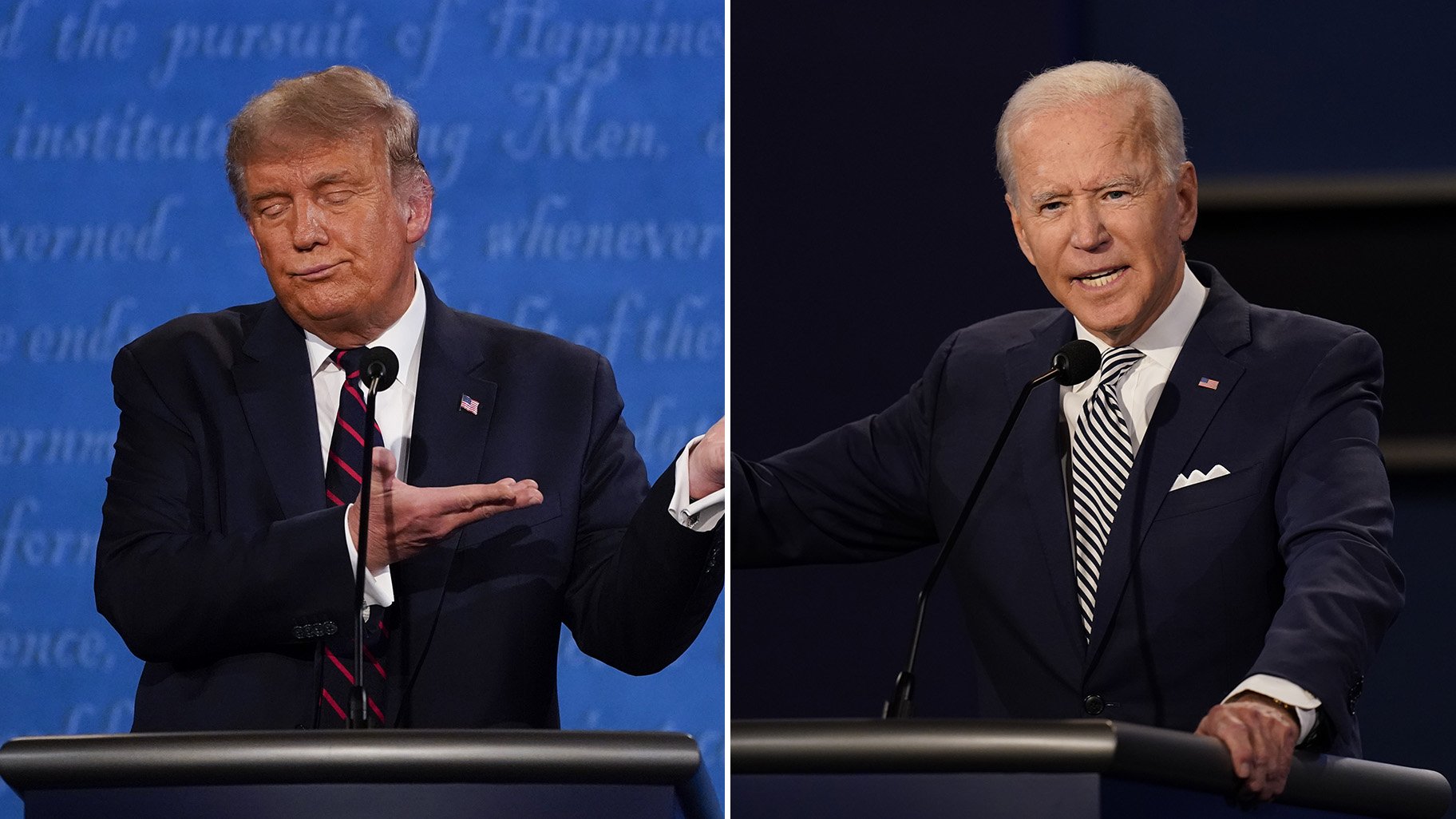 Biden has unsuccessfully been able to reform any issues left by the Trump administration and quite frankly has only made it worse. Inflation and the economy is hurting everyone, especially lower income voters who ironically voted for Biden. This has set off a windstorm for Biden as his approval rating goes further down the drain. With little hopes of any major policy wins before the 2022 election, Biden's Administration, which championed "getting things done", has stopped before it really even got off the ground.
With 2022 around the corner we will see a slue of Republican Presidential challengers, with Trump of course, being at the center of the pack. Rumors have it that Ron DeSantis, Chris Christie, and the like of Mitt Romney will all join the nomination, however this is only rumor and speculation. Trump however, will become the nominee. It would be hard for anyone to top someone who has already been President, even a firebrand like DeSantis, who has garnered  national support for a Presidential run.
Biden has failed so miserably that when a another Democrat attempts to challenge Trump's economy compared what we are in now, it will be completely inexcusable. Not to mention the major social engineering the majority of parents and Americans are rejecting in terms of the LGBTQ Mafia Agenda & BLM. Biden, if anything, has completely destroyed the Democratic party's chance of being a favorite with middle and upper-income voters, setting a disasters for the Democrats in 2024.
Lauren Witzke: Among Several Children on Hunter Biden Laptop, Including Chris Coon's Daughter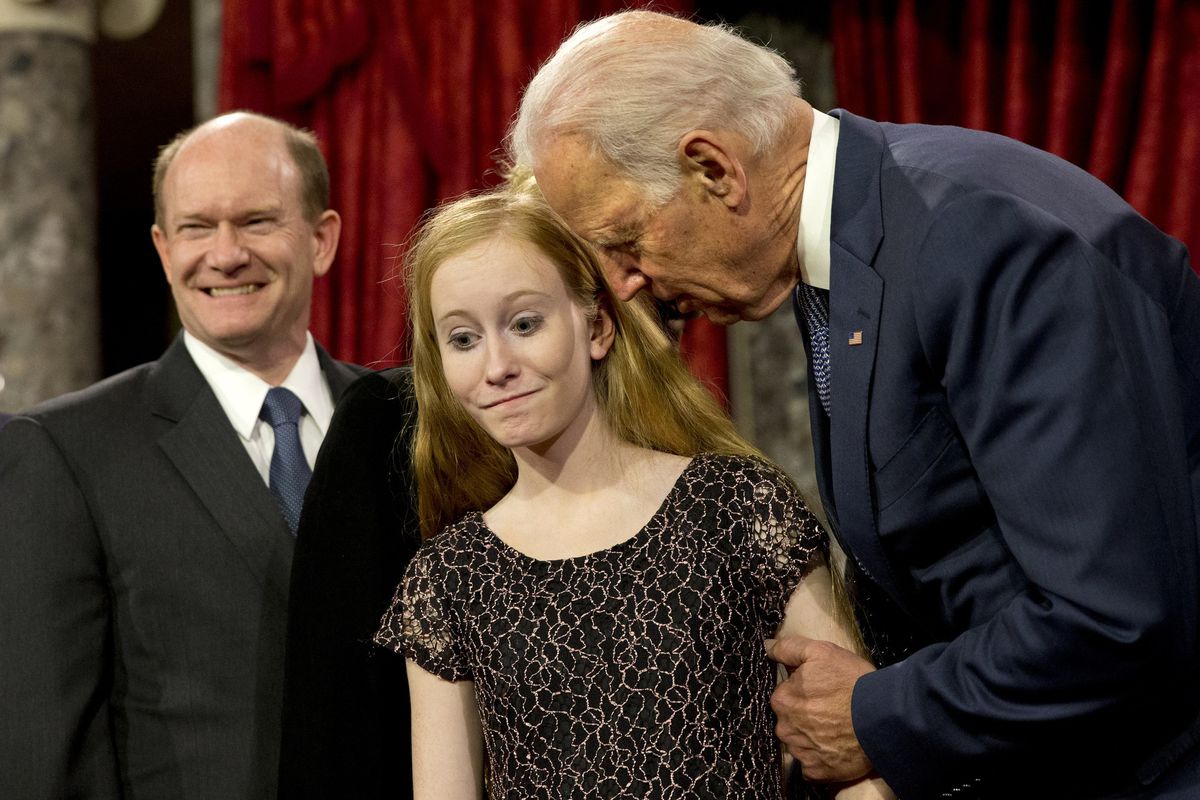 Well, folks. The dam is finally breaking on what is exactly going on with the Hunter Biden laptop scandal that the corporate media has refused to cover, simultaneously big tech is clamping down attempts to use their platform to share the story. And now we know why, because it involves underage children.
This weekend, Senatorial Candidate in Delaware and America First Patriot, Lauren Witzke, has exposed the most damning allegation yet. With an official police source confirming that Chris Coon's Daughter is one of several children on the Hunter Biden laptop.
BIG BREAKING NEWS:

"Sources close to and with deep knowledge of the investigation, have informed me that Chris Coons' DAUGHTER in addition to seven other underage girls are also featured on [Hunter Biden's] laptop." pic.twitter.com/rKWlUd7ep9

— Lauren Witzke (@LaurenWitzkeDE) October 24, 2020
There are other allegations going around possible connections to foreign children being on the Hunter Biden laptop as well as several children of other politicians including one of Barack Obama's daughter.
This only further proves Joe Biden and his entire family, and Chris Coons, are completely compromised by foreign entities and domestic deep state actors within our Government. They hold no allegiance to anything but what their masters tell them to do, because at the end of the day they are at the whims of others leaking this information and publicly destroying them and their career.
We can only imagine more damning allegations are coming to break now that we have a first look at just how explosive the "Laptop From Hell", as President Donald Trump puts it, really is.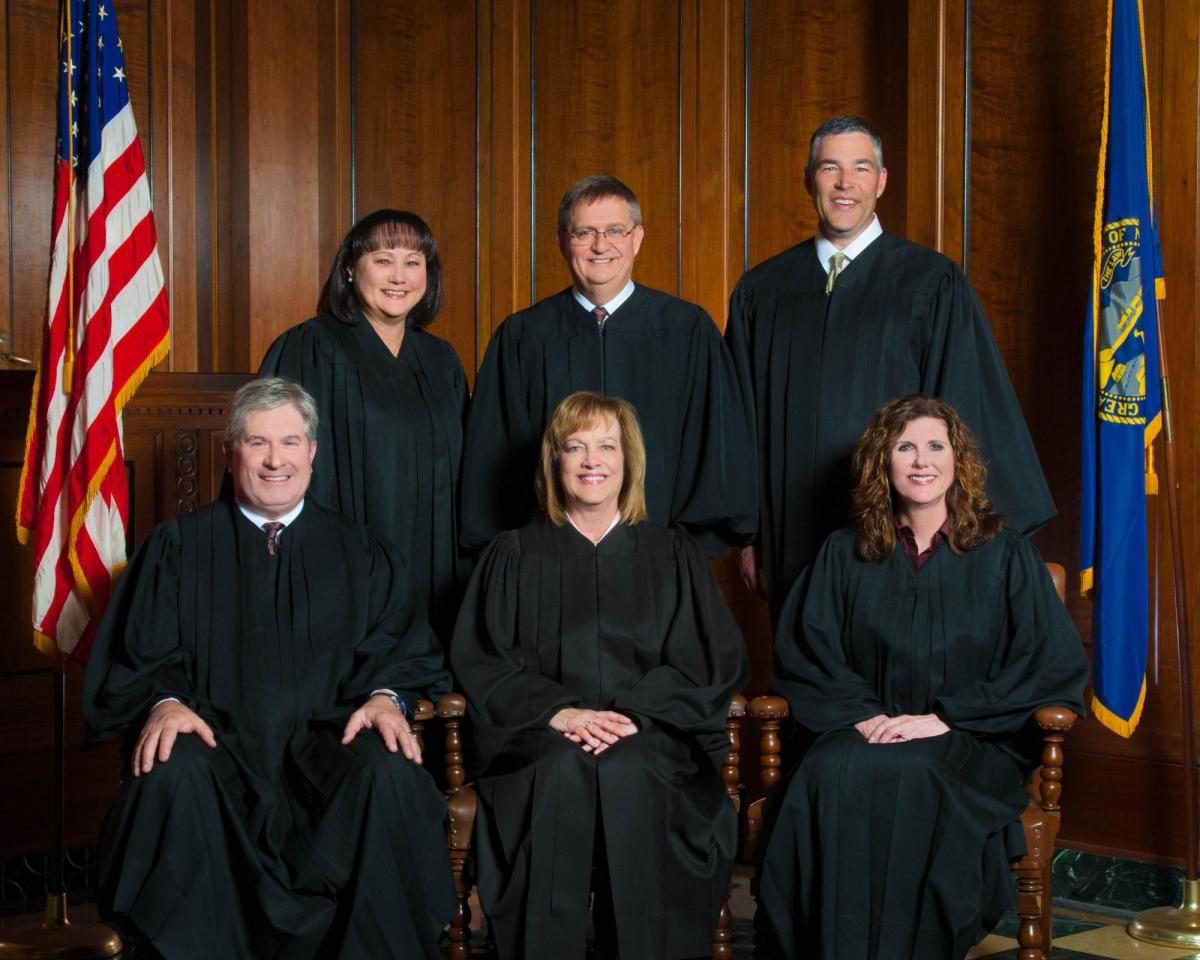 I'd rather be judged by 12 than carried by six.
That great lyric from Ice Cube has more bite and meaning in the run up to the 2020 election. Now we have the investigation of the investigators. The Mueller investigation and everything it has encompassed is now being scrutinized. We are finally looking at indictments and guilty pleas from the corrupt cabal that tried to bring down, frame, jail and impeach a duly elected, INNOCENT president and anyone in his sphere. Getting to the point of investigating the investigators has been a long hard slog.
We did not foresee how really deep and treacherous the swamp really was. You could investigate, indict and try someone like a Hillary Clinton for example, and someone of authority in that chain is a corrupt actor from the Deep State and you will then see the guilty party skate free. Or you can have a completely innocent Mike Flynn, Roger Stone, George Papodopoulos railroaded by a corrupt judge. The Michael Flynn case is the most glaring. The DOJ has dropped the case and charges against him and in an unprecedented move the judge does not drop the case, he extends it as if he is the prosecutor.
So there is a light at the end of the tunnel my friends. Donald Trump has been appointing a record number of federal judges. This is a brilliant move and somewhat frustrating and time consuming. But there is a method to the madness. Why investigate, indict and try just for a Deep State judge to let the guilty party walk free? Donald Trump has appointed over 300 judges and counting. More will be appointed to the bench and now there is a more likely chance when the guilty parties are tried, there will be justice. So there is a silver lining in this swamp covered cloud.
News@11
By Michael Ameer