With Baltimore Schools Freezing & Broke, Residents Used GoFundMe To Buy Heaters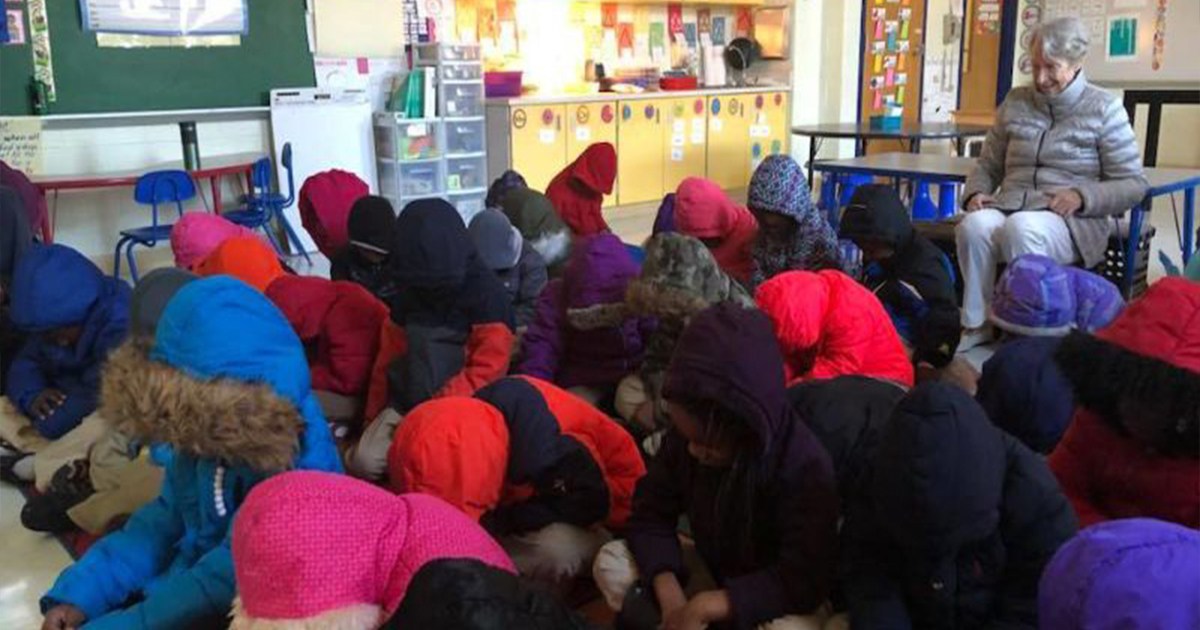 (Via Zerohedge)
Last week, while the "bomb cyclone" raged above the East Coast, schools across the northeastern and southeastern United States were forced to close due to the dangerous winter weather. But that was not the case for Baltimore schools, where as we discussed the school system remained open during the first half of the week despite the widespread heating failures that caused many classrooms across the city to barely print above 40 degrees.
"It was miserable. The kids had their coats, hats, and gloves on all day," said Jesse Schneiderman, a social, studies teacher at Frederick Douglass High School.


However after a social media storm erupted as angry parents, community leaders, and even teachers voiced their concerns about the inhumane conditions, Baltimore school administrators decided to close school doors on Thursday and Friday.


A former NFL linebacker turned Baltimore elementary school teacher Aaron Maybin published a video on social media of his students discussing the freezing conditions in their classroom. "What's the day been like for you today?" Maybin asked. The children, who were seen huddled together on the floor replied "Cold!"
Shortly after Maybin's video went viral, he asked people on Twitter to donate to a GoFundMe page started by a Coppin State University student who says the proceeds will be used to buy heaters for Baltimore teachers to use in their classrooms. The student, Samierra Jones set a goal of $20,000 to fund the schools with heaters, but in four days, the page has raised more than $73,000, well over the initial goal by many folds.


On Wednesday, Baltimore City Public Schools CEO Sonja Santelises addressed the school systems challenges in a Facebook Live video:


Heating problems emerged as parts of boilers broke and pipes burst in some schools, she said, adding that "old conditions of our buildings" certainly doesn't help the situation.


Almost 60 schools or about one-third of the school system reported heating problems during the school day.


Santelises released a statement to CNN on Thursday explaining: "too many of our buildings have outdated heating systems, poor insulation, and aging pipes as a result of years of inadequate funding for maintenance and facilities improvements." She further said:


"We will continue to close schools when conditions inside buildings are unsafe or unhealthy, or when weather outside makes travel to and from school unsafe for students and staff," she said. "We are monitoring conditions in all schools closely and are receiving regular updates on the weather forecast, which now includes an increased


likelihood for snow tomorrow (Friday). "Announcements about school closures or delays will be made as soon as possible."


In her Facebook Live stream Wednesday — the day before the system closed all schools — Santelises said shutting classes systemwide isn't an easy decision — in part because many students get their meals at schools.


And if schools shut, it's not a given that students will have supervision at home, she said.


"We are balancing the need for young people to connect to meals, the need to connect with caring adults and safe spaces, as well as the fact that we want young people learning," she said


Maryland Gov. Lawrence J. Hogan Jr. "believes that no child should be forced to endure uncomfortable or dangerous conditions in their schools," his spokeswoman Amelia Chasse told CNN on Thursday.


"Our administration has provided record funding for K-12 education every year since taking office, including an additional $23 million on top of formula funding for Baltimore City schools last year, and has also increased school construction funding for the city each year," Chasse said. "While individual school facility decisions are ultimately made at the city level, the governor will continue to work closely with Baltimore City leadership to provide any possible support."


Meanwhile, according to Project Baltimore, Baltimore City is spending $1,630 per student on administrative costs, which is the highest in the United States for a public school system. The one question everyone should ask: where does all the money go?
Less Than 10 Attend University's White Privilege Workshop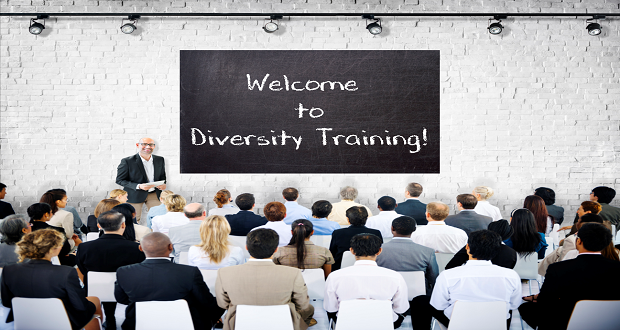 Only nine students showed up to take part in the University of North Carolina at Charlotte's workshop series focused on teaching students about white privilege and related topics. The total number of students in the audience for the first "White Consciousness Conversation," held Sept. 10, was nine — but two were students there not as participants but as journalists mainly to observe. One was from The College Fix and another from the Niner Times campus newspaper.
Of the remaining seven students, five are members of the university's conservative Young Americans for Freedom chapter, who were there more out of curiosity and concern about the nature of the seminar and its taxpayer-funded narrative as opposed to learning about how they allegedly perpetuate racism and inequality as Americans with white skin.
Finally, the other two students attended because their professors offered them extra credit to do so, they told The Fix.
With that, it appears the relatively new "White Consciousness Conversations" at UNC Charlotte, which boasts a student population of nearly 30,000, drew .02 percent of its student population.
Facilitators of the workshop did not respond to a subsequent request for comment from The College Fix about what they thought of the event's low turnout.
According to the university's website, the conversations aim to help students understand "the meaning and implications of whiteness" and how "engaging in anti-racist practice is crucial in creating racial equity."
"This space is for all undergraduate and graduate students at UNC Charlotte who are interested in engaging in conversations to assist in their understanding of how racism is perpetuated individually, culturally, and systemically," the website states.
100 Americans Owe $1 Million+ In Student Loan Debt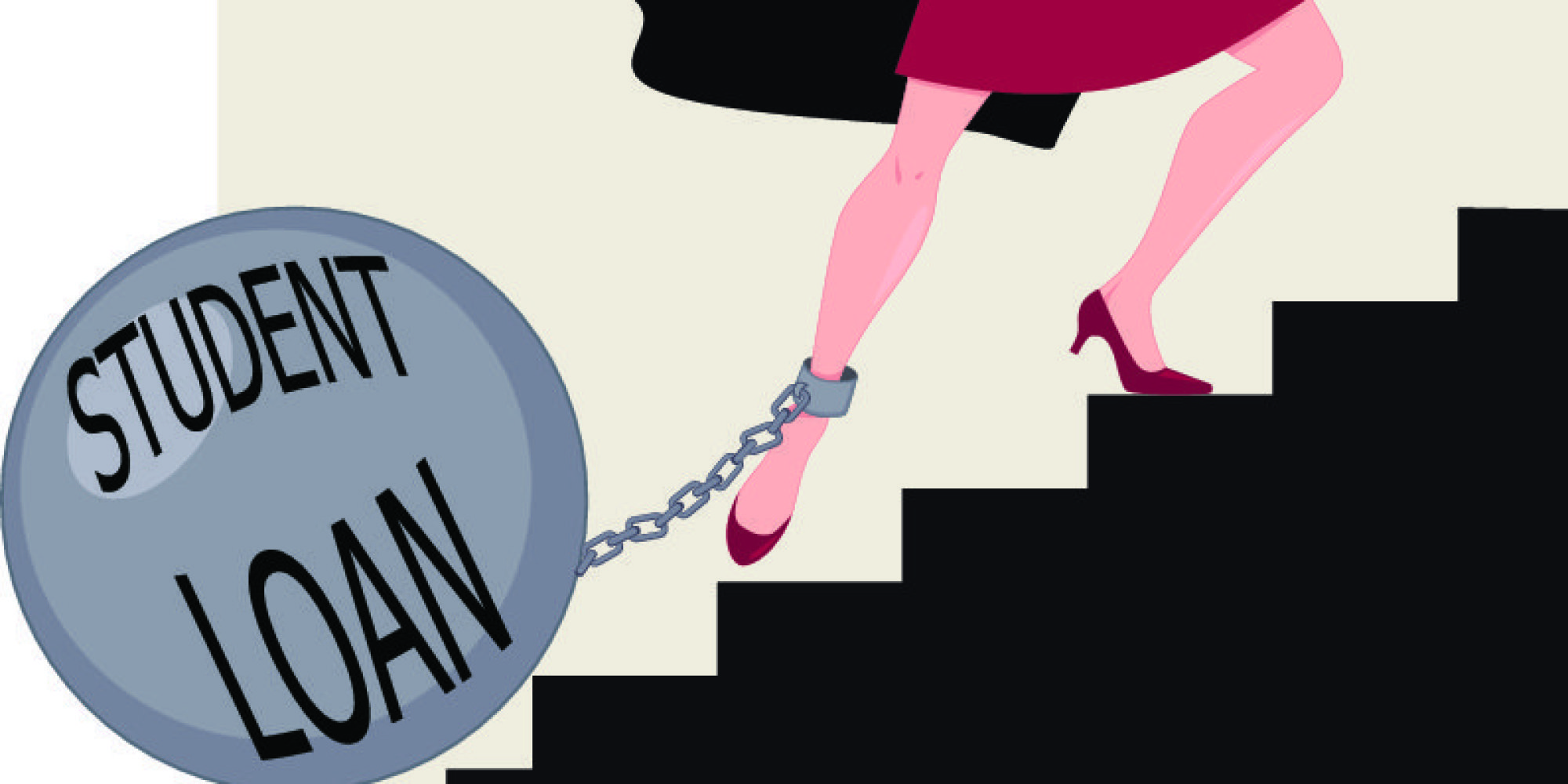 Astronomically high college tuition facilitated by a bottomless ocean of student loans has saddled Americans with a record $1.48 trillion in non-dischargeable debt – an amount which has more than doubled since the 2009 lows.
As we reported in January, nearly 40% of student loans taken out in 2004 are projected to default by 2023 according to the Brookings institute.
While in March we noted that debt-laden millennials were set back an average of $140,000 vs. their parents – a problem compounded by the fact that students aren't just borrowing money for tuition; their student loans cover rent, food and other bills, leaving them with massive interest payments and in many cases, little prospect of getting ahead – much less saving for retirement.
Enter the million-dollar-debtors
While millions of Americans are drowning in student loans – 101 people have the ultimate albatross around their necks; student loan balances exceeding $1 million, according to the Wall St. Journal. Five years ago, there were just 14 people with loans that large.
Utah orthodontist Mike Meru, 37, is one of them. After graduating from Brigham Young University with no debt and a new marriage, Meru borrowed $601,506 debt to attend USC's orthodontics program – while his new wife Melissa finding work as a USC administrative assistant to save on tuition. After a few years, his student loan had swelled to $1,060,94.
Judge Allows UC Berkeley To Face Lawsuit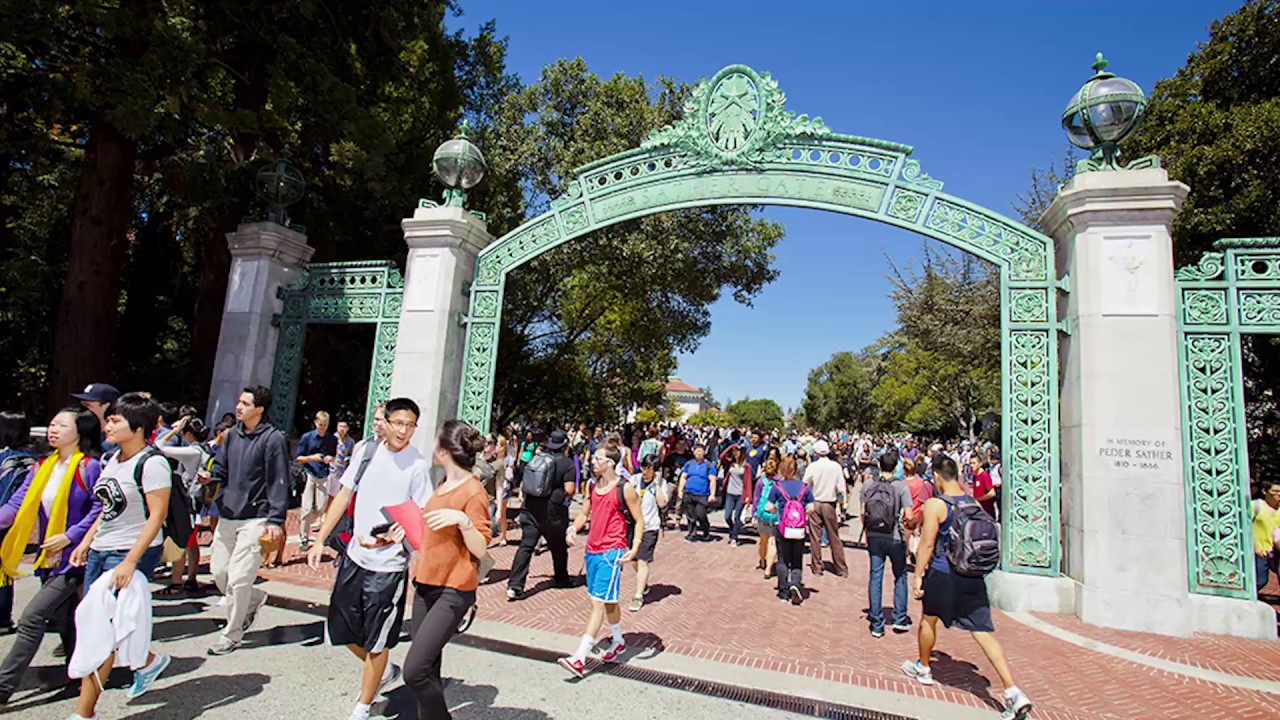 (Via Reuters)
(Reuters) – A federal judge rejected the University of California at Berkeley's bid to dismiss a lawsuit claiming it discriminated against conservative speakers like Ann Coulter by imposing unreasonable restrictions and fees on their appearances.
In a decision late Wednesday, U.S. District Judge Maxine Chesney in San Francisco said two conservative groups could pursue claims that the school applied its policy for handling "major events" and an earlier policy for "high-profile speakers" in a manner that unfairly suppressed conservative speech.
But the judge also said she was "unpersuaded" by claims by the plaintiffs that the school engaged in intentional viewpoint discrimination, and that the major events policy was too vague. She said the plaintiffs could not seek punitive damages.
The Berkeley College Republicans and the Young America's Foundation, a Tennessee group, had sued after the university canceled Coulter's scheduled speech last April 27, citing security concerns.
Janet Napolitano, president of the University of California, was also named as a defendant.
UC Berkeley is known as the birthplace of the student-led Free Speech Movement of the 1960s. Like other schools, it has tried to welcome different views without jeopardizing safety or its educational mission.
The major events policy was adopted in July, and gave school officials discretion to take various steps to ensure security.
Chesney said the plaintiffs may pursue an equal protection claim over a security fee charged for an appearance by conservative commentator Ben Shapiro that was well above a fee at the same venue for Supreme Court Justice Sonia Sotomayor, part of the court's liberal bloc.