Populism Growing in Europe – Where At Exactly?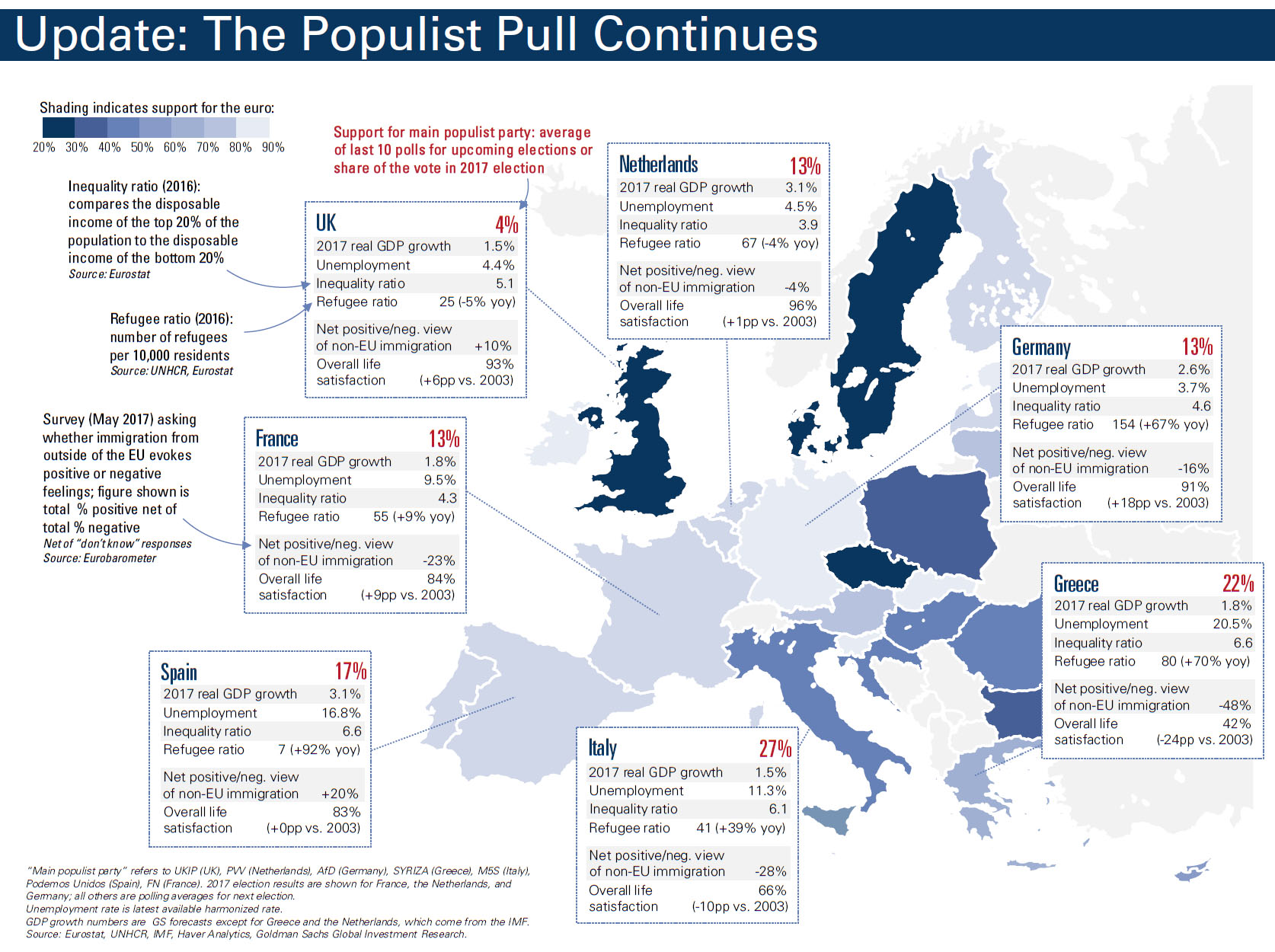 (Via Zerohedge)
While the establishment may breathe a sigh of relief looking back at political developments and events in Europe – which was spared some of the supposedly "worst-case scenarios" including a Marine le Pen presidency, a Merkel loss and a Geert Wilders victory – in 2017, any victory laps will have to be indefinitely postponed because as Goldman writes in its "Top of Mind" peek at 2018, Europe's nationalist and populist tide was just resting, and as Pascal Lamy, the former Chief of Staff to the President of the European Commission admitted earlier this year, "Euroskeptic politicians are largely following the pulse of domestic sentiment. The fact is that the public is less enthusiastic about Europe than it once was."


Echoing the sentiment by the europhile, Goldman's Allison Nathan writes that while the Euro area's most immediate political risks—i.e., populist or euroskeptic parties winning key elections this year— did not materialize, these movements have continued to gain traction.


In the Dutch elections in March, the far-right Party for Freedom performed worse than polls had once predicted, but still increased its share of the vote relative to the 2012 elections. It remains the second-largest party in parliament.
In France, concerns about the prospect of Marine Le Pen winning the presidency gave way to optimism over Emmanuel Macron's reform agenda; nonetheless, Le Pen posted the best-ever showing for her party in a presidential race.
In Germany, Chancellor Angela Merkel's CDU-CSU retained the largest number of seats in the Bundestag, but the far-right Alternative für Deutschland (AfD) entered it for the first time with 13% of the vote.
And elsewhere in Europe, populist parties on various parts of the political spectrum performed well enough to participate in government coalitions; indeed, an anti-establishment candidate in the Czech Republic recently became prime minister
Some other observations and lessons from recent European events in the twilight days of 2017:


The transition from campaigning to governing has proved difficult. Europe's increasingly fragmented political landscape has made coalition-building challenging. In the Netherlands, it took over 200 days to form a government with only a single-seat majority. Similarly, German coalition talks with the Green party and the Liberal (FDP) party collapsed in November. But, after having planned to move into the opposition, the SPD—Merkel's former coalition partner—decided at its congress last week to open talks with the CDU-CSU. Talks were set to begin this week.
Other sources of uncertainty remain unresolved. Spain continues to grapple with the standoff between Madrid and Catalonia; regional elections in Catalonia on December 21 will influence the trajectory of the situation. Meanwhile, the UK and EU-27 seem likely to agree to move past the first phase of the Brexit talks (covering separation issues). But in a setback for UK Prime Minister Theresa May, UK lawmakers recently voted for an amendment to the Brexit bill that will guarantee Parliament a vote on the final deal agreed with the EU.


The decline in political risk bolstered European assets, though fundamentals likely played a decisive role. The market-friendly outcome of the French elections dovetailed with a pick-up in European growth, supporting European equity markets. US inflows into European equities rose significantly but have since stabilized with the acceleration in growth and the decline in the risk premium likely behind us. Receding political risks also contributed to a stronger euro, which is up 12.5% against the dollar this year. Given the currency move, the SXXP is up roughly 7.5% in local terms and 20.6% in USD terms year-to-date.
Next, here's what Goldman expects and will look for in 2018 and beyond:
A continuation of the populist pull. The socioeconomic and cultural factors driving public opinion are unlikely to dissipate. Indeed, they may come into greater focus if growth moderates on a sequential basis starting in mid-2018.


Constraints to further fiscal integration. Opposition to fiscal transfers within the Euro area makes incremental revisions to existing EU programs more likely than transformational change. Key to watch will be Macron's credibility as a champion of integration, which will hinge on his ability to push through reforms in the face of political and economic constraints.


Risks around Italian elections set to take place in March. Polls show the largest populist party, the 5 Star Movement (M5S), leading with roughly 27% of the vote. However, the new electoral law and M5S's unwillingness to join a coalition suggest a centrist coalition is most likely. Such a government, while pro-EU/euro, would likely struggle to implement reforms.


An eventual resolution of political issues in Germany and Spain. We believe Germany's major parties will work to avoid new elections, given limited public appetite for a new vote and the risk of AfD gaining more seats in parliament. In Spain, economic and policy uncertainty could persist, but in our view, it is not likely to have lasting or systemic implications. Eventually, we expect a compromise that grants Catalonia greater autonomy within Spain.


A bumpy road to Brexit. Expect the UK and EU to eventually agree to a two-year "status quo" transition plan.


And finally, here is a map showing where the forces of populism are expected to remain strong – and grow – across the continent.
Mass Migration 'Dangerous Failure' Says Hungary Official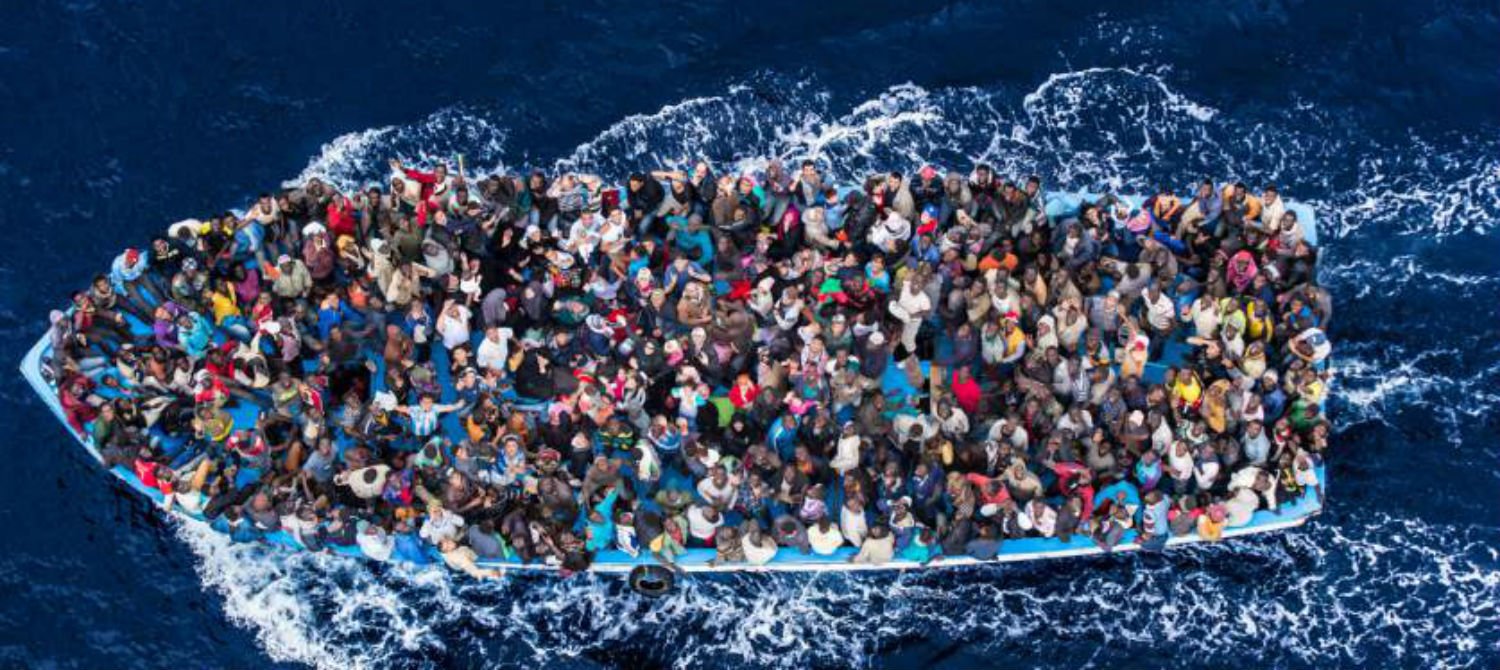 Mass migration is dangerous not only regarding terrorism, public security, culture and social security, but also the whole healthcare system, State Secretary Bence Retvari told Hungarian daily Magyar Hirlap.
According to Retvari, European epidemiological organisations have recorded a significant rise of communicable diseases, including those which had already disappeared from Europe thanks to vaccinations. Such cases have been documented in Malta, Italy and even Germany. According to the German Robert Koch Institute, since 2015 there's a 300% rise in Hepatitis B and measles, and a 200% in malaria and syphilis cases. The frequency of diseases of unknown origin has grown from 14 to 26%.
According to Retvari, by supporting the "migrant visa" (humanitarian visa), the European Parliament "gave green light to millions of illegal and economic migrants, bringing even more dangers to Europe."
"If we compare how much would Brussels spend on integrating one immigrant in Europe, – which is clearly a failed attempt based on the experiences of the recent decades -, and how much it costs to restore a home in a crisis zone, it's clear that with the same amount of money we can help a lot more people in their areas than in Europe," Retvari stressed.
He reminded that with the Hungary Helps programme the government was able to help thousands of people to restart their lives in Iraq. "So this solution is better considering effectiveness, social peace and the actually persecuted people too," he added. According to the politician, this is the solution chosen by those who really want to help, unlike the "hypocritical Brussels elite."
WATCH: Israel Blows Up Hamas TV Station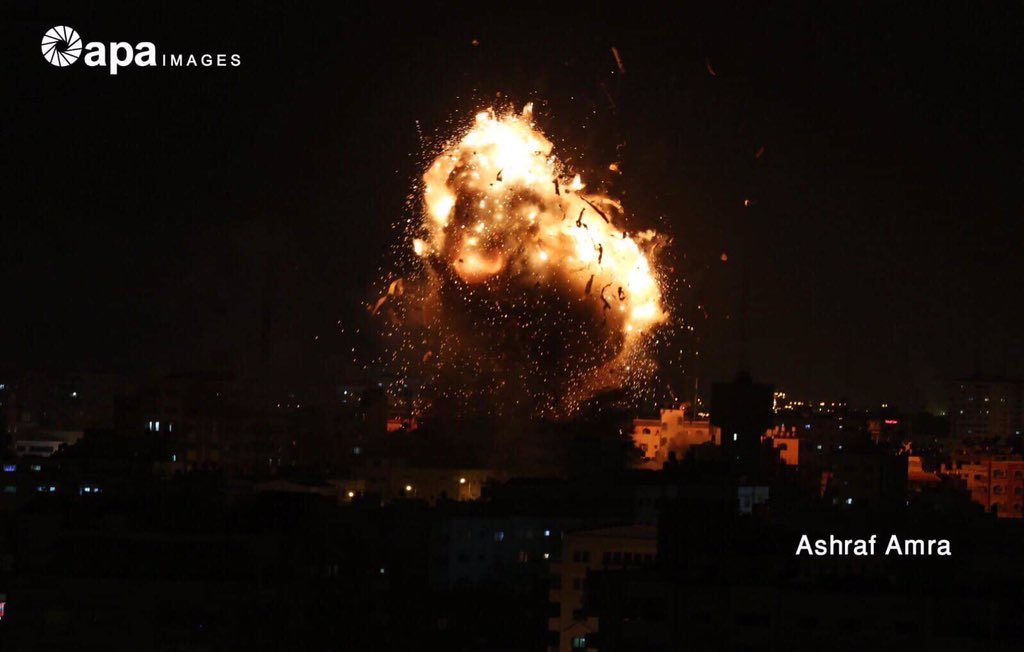 The escalation in violence began when earlier in the day Monday thousands of mourners in the Gaza Strip buried seven militants killed during the Israeli commando raid and accompanying aircraft cover fire that resulted in strikes on the strip, which further led to sporadic rocket fire from Hamas.
One Israeli soldier was reported killed during the high risk operation which reportedly involved the commandos entering Gaza by civilian car in order to take out a gathering of Hamas military leaders.
During the Gaza funeral the crowd chanted "revenge" amidst masked gunmen in camouflage.
Apparently that "revenge" came in the form of a mortar shell fired from Gaza which scored a direct hit on a bus in southern Israel, severely wounding a 19-year-old Israeli. According to multiple regional reports this was followed by a barrage of over 100 rockets fired from Gaza toward Israel within only an hour's time. Israeli sources have reported multiple injuries and extensive damage from the rockets, many of which may have been intercepted by the Iron Dome missile defense system.
طيران الاحتلال الحربي يقصف ويدمر مقر فضائية الاقصى بغزة. pic.twitter.com/VSnUpYUb2s

— شجاعية (@shejae3a) November 12, 2018
South Africa Testing "Confiscation" Of White Land To Build Affordable Housing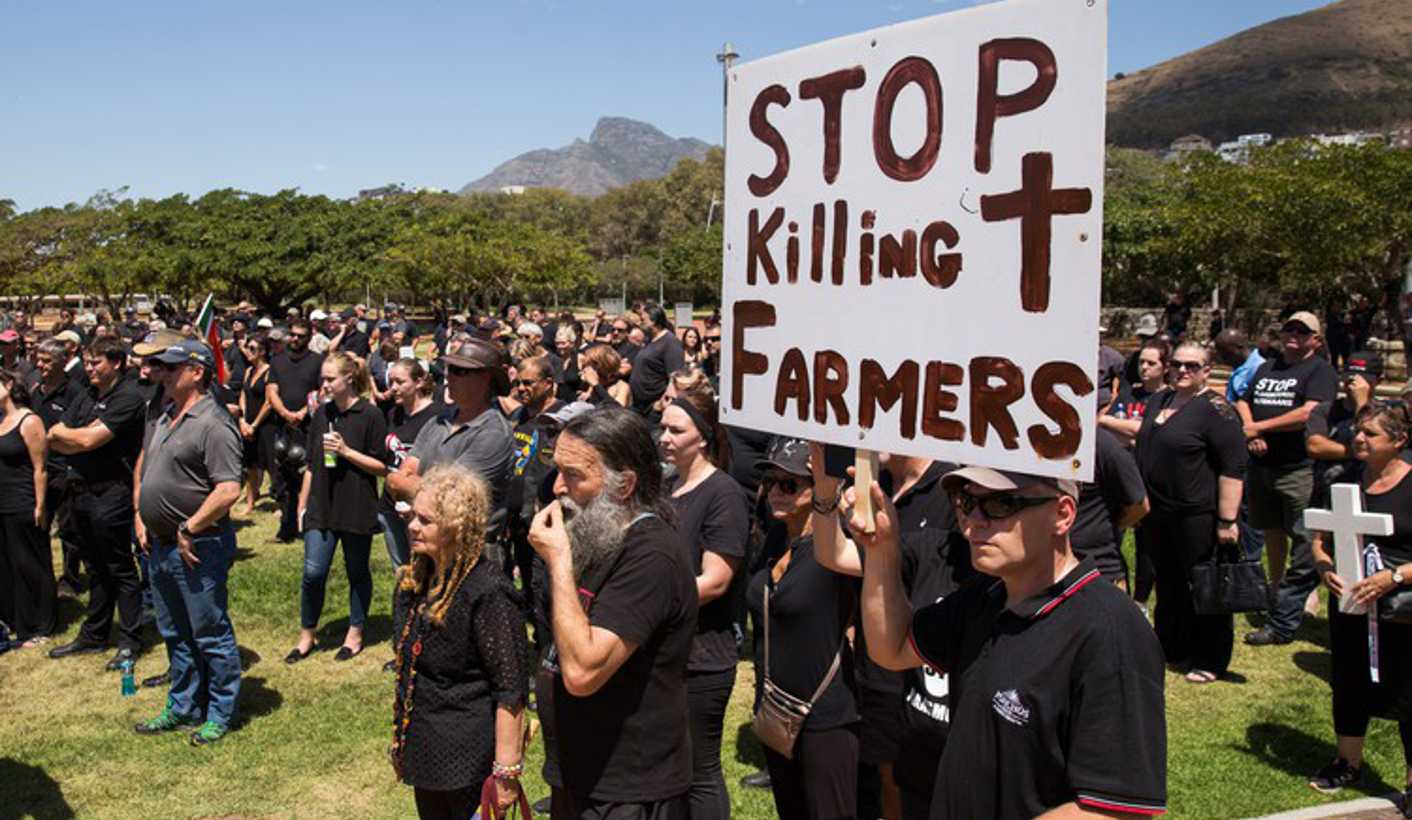 The debate about land redistribution in South Africa has been a passionate one, as many South African cities face a housing crunch that has left hundreds of thousands of people living in informal settlements. Just as this debate is starting to reach a fever pitch, one South African city, Ekurhuleni, is about to embark on what mayor Mzwandile Masina calls "a test case" for the nation: the government is going to seize hundreds of acres of land, from white citizens without paying for it, to build low-cost housing.
Last month, the city voted in favor of pushing forward with "expropriation without compensation". According to ABC News, this was cited by the African National Congress as a legal rule that is necessary in order to distribute land equitably and correct "historic injustices" that took place in the country.
The mayor of Ekurhuleni stated the same thing, saying that landowners in South Africa should not be scared. Mayor Masina told AP: "Our policy is not to take the land by force. Our policy is to make sure the land is shared amongst those that need it." It was unclear what those whom the land is taken from thought about this policy.
The total amount of land that's going to be expropriated amounts to about 865 acres. The land is both private and government owned, and some of it has been vacant for decades. Masina, who heads the local ANC-led coalition, did not specify which landowners will be hit be the measure.
The internationally debated land reform was approved by South Africa's ruling party to address the historic injustices of apartheid, and distribute land among the population more equitably. According to the country's President Cyril Ramaphosa, over 77 percent of South African farms and agricultural holdings are owned by white citizens with only four percent of lands belonging to black South Africans. White citizens make up just nine percent of the country's population, while black citizens account for 76 percent. This, to the ruling regime, is a green light to repossess land that has been owned by white citizens, in many cases for generations.