EU Triggers "Nuclear Option" Against Poland For Refusing to Meet Immigrant Quota; Sanctions Next?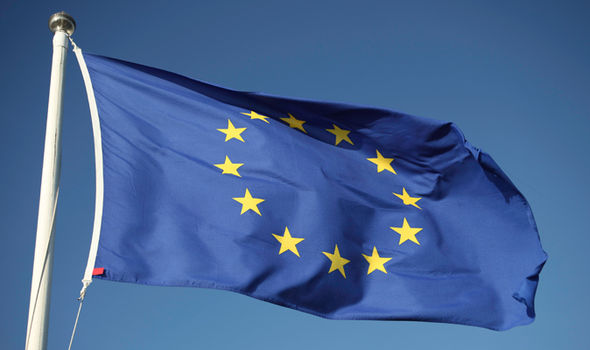 (Via Zerohedge)
On Wednesday morning, in a historic development – one which may herald the future fracturing of the EU – the European Commission launched an injunction against Poland for a "serious breach" of European common values and rule of law. The European Commission said it decided to take the next step in its infringement procedure against Poland for breaches of EU law by the Law on the Ordinary Courts Organisation, referring Poland to the EU Court of Justice. And while only a warning now, Article 7 could lead to sanctions and a suspension of EU voting rights.
The unprecedented measure was taken amid two-year tensions between the EU and Poland over the latter's judicial reforms. The bloc is concerned over "a serious breach of the rule of law" in the country, saying the reforms resulted in "the absence of judicial independence." "It is up to Poland to identify its own model for its justice system, but it should do so in a way that respects the rule of law," it said in a statement.
In a bizarre warning, European Council president Donald Tusk, who himself is a Polish citizen, said that "Poland is currently seen as a force for disintegration of the European Union (EU) and hence it is important to end the destruction of Warsaw's reputation."
In a statement posted on Twitter, the Commission said that "despite efforts for a constructive dialogue for 2 years, we have concluded that there is a clear risk of a serious breach of the rule of law in Poland."
"Judicial reforms in Poland mean that the country's judiciary is now under the political control of the ruling majority. In the absence of judicial independence, serious questions are raised about the effective application of EU law," the Commission added. One of the most worrying reforms in Poland, the Commission said, was the government's move to grant the president greater powers to appoint judges to the Supreme Court, whose duties include confirming election results.
Germany and France are expected to back the commission's recommendation when member states vote next year, in what is a dramatic escalation in tensions over the minimum obligations of EU membership. One senior EU diplomat tolf the FT it was a momentous decision to "cross the Rubicon".
When announcing the decision to launch the censure process against Poland, Commission Vice President Frans Timmermans said that the ruling Law and Justice party (PiS) had adopted 13 laws in the last two years that created a situation where the state "can systematically interfere with the composition, powers, the administration and the functioning" of the judiciary. Timmermans also accused Warsaw of ignoring three warnings by the EU executive that its judicial measures were undermining the rule of law. "At the end of the day it is only the law that can protect us against naked political power, at the end of the day it is the law that keeps the European Union together," he said.
"It is with a heavy heart that we have activated Article 7(1). But the facts leave us with no choice. We have no other option. This is not just about Poland, it is about the EU as a whole. We continue to hope that we can enter into a more fruitful dialogue" Timmermans tweeted.
EU member states must now decide by a two-thirds majority whether they agree with the Commission's recommendation to trigger Article 7. If agreed, Poland could see its voting rights suspended.
However, Poland also has three months to remedy the situation by implementing a series of recommendations by the Commission aimed at restoring judicial legitimacy.
Responding to the triggering of Article 7, Polish Prime Minister Mateusz Morawiecki said that the country is "as devoted to the rule of law as the rest of the EU," and called on the EU partners for open and honest dialogue. "I believe that Poland's sovereignty and the idea of United Europe can be reconciled," Morawiecki tweeted.
PiS spokeswoman Beata Mazurek dismissed the Commission's decision to trigger Article 7, saying the decision "had no merit" and that it was "solely a political decision." She also stated that the EU's actions could be related to Warsaw's opposition to accepting Muslim refugees, according to Reuters.
Polish Justice Minister Zbigniew Ziobro told Polish state news agency PAP that he is puzzled over the "politically motivated" decision, stressing Warsaw strictly adheres to EU laws. Ziobro, who also serves as chief prosecutor as part of the judicial reforms, said Poland's government "must continue the reforms." Poland's national-conservative government has justified the measures, claiming the courts need to change because they are inefficient and remain steeped in a communist-era mentality.
Siding with Poland, Hungarian Prime Minister Zsolt Semjen decried the Commission's decision, saying Budapest will "defend" Poland by vetoing any disciplinary measures.
Meanwhile, setting the stage for a conflict between Poland and Germany, as we reported previously and ahead of Timmerman's announcement, the German government said it would support the Commission if it decided to open proceedings against Poland. "If it comes to the decision we will support," German Chancellor Angela Merkel's spokesman Steffen Seibert told reporters on Wednesday morning. Earlier reports suggested that France would back the move.
The first step towards stripping Poland of its voting rights comes amid an ongoing dispute between Brussels and Warsaw. The EU says 13 reforms adopted by Poland in the space of two years have affected "the entire structure of the justice system" and enabled the executive and legislative branches "to politically interfere" with the judicial one.
The hostiel relationship between Poland and Brussels emerged earlier this year, when protests erupted over the efforts to change the judiciary system. Opposition parties, rights groups, judges' lobbies, the Council of Europe, the EU Commission, and European countries including Germany and France also said the proposed changes would erode judicial independence by bringing the courts under the direct control of the government.
Poland and the EU have also clashed over migration, as Warsaw has refused to accept migrants as part of a quota system devised during the European refugee crisis. Then-Prime Minister Beata Szydlo said in November that the decision has resulted in her country being seen as "a country free of terrorism."
Ironically, today's Aritcle 7 announcement will almost certainly end up being another typically European theatrical plot which goes nowehere fast: member EU states need unity to implement the sanctions, which have already been opposed by Hungary, who promised to veto any such move. Budapest has its own dispute with Brussels over migrant issues, with its PM Viktor Orban being one of the most vocal critics of mandatory migrant quotas. He has warned that quotas would result in "tens of millions" of migrants flocking to Europe.
In other words, if Europe wants to punish the vocal offenders, it would need a carve out for Poland, Hungary and the Czech Republic, all of which are engaged in some spat with the EU.
Mass Migration 'Dangerous Failure' Says Hungary Official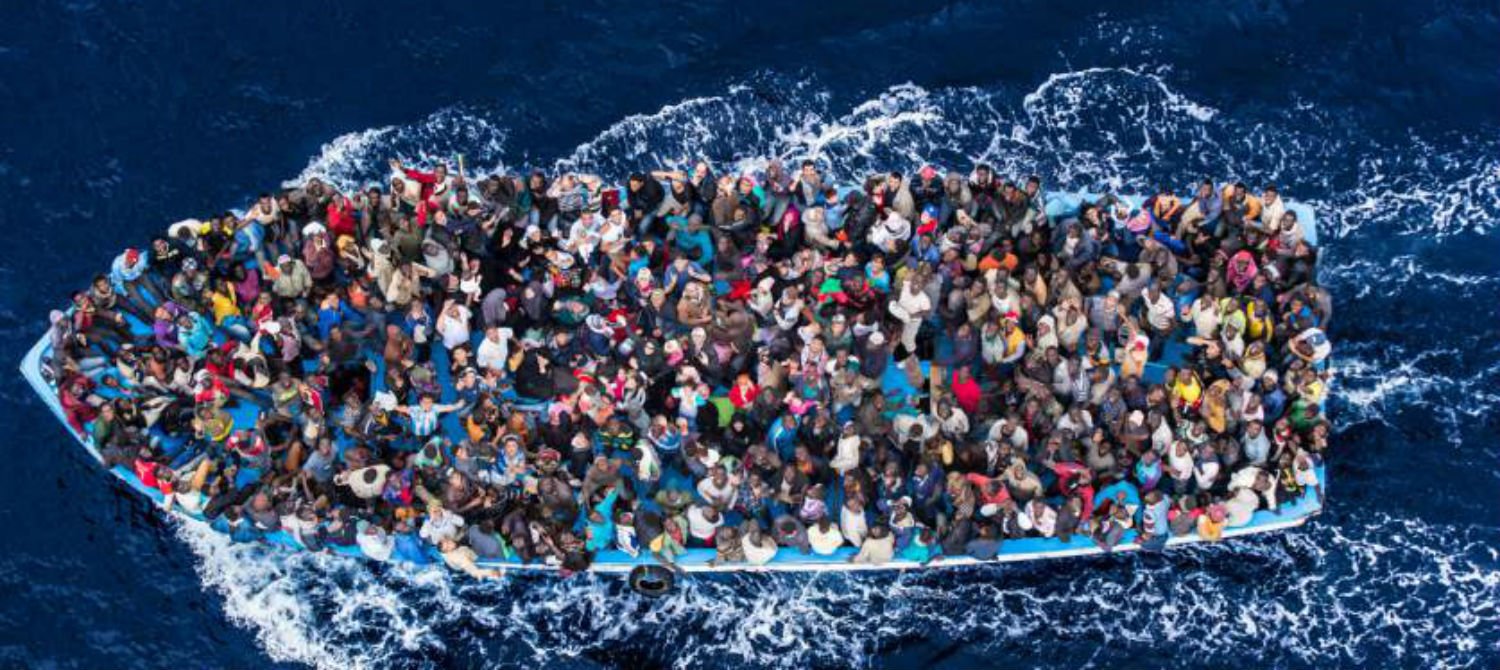 Mass migration is dangerous not only regarding terrorism, public security, culture and social security, but also the whole healthcare system, State Secretary Bence Retvari told Hungarian daily Magyar Hirlap.
According to Retvari, European epidemiological organisations have recorded a significant rise of communicable diseases, including those which had already disappeared from Europe thanks to vaccinations. Such cases have been documented in Malta, Italy and even Germany. According to the German Robert Koch Institute, since 2015 there's a 300% rise in Hepatitis B and measles, and a 200% in malaria and syphilis cases. The frequency of diseases of unknown origin has grown from 14 to 26%.
According to Retvari, by supporting the "migrant visa" (humanitarian visa), the European Parliament "gave green light to millions of illegal and economic migrants, bringing even more dangers to Europe."
"If we compare how much would Brussels spend on integrating one immigrant in Europe, – which is clearly a failed attempt based on the experiences of the recent decades -, and how much it costs to restore a home in a crisis zone, it's clear that with the same amount of money we can help a lot more people in their areas than in Europe," Retvari stressed.
He reminded that with the Hungary Helps programme the government was able to help thousands of people to restart their lives in Iraq. "So this solution is better considering effectiveness, social peace and the actually persecuted people too," he added. According to the politician, this is the solution chosen by those who really want to help, unlike the "hypocritical Brussels elite."
WATCH: Israel Blows Up Hamas TV Station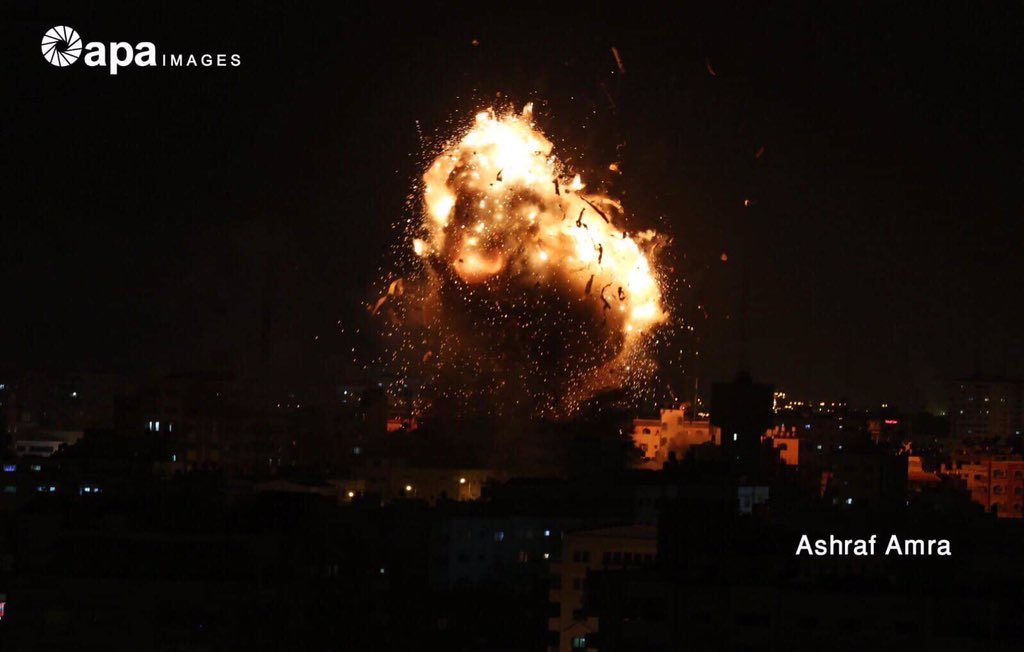 The escalation in violence began when earlier in the day Monday thousands of mourners in the Gaza Strip buried seven militants killed during the Israeli commando raid and accompanying aircraft cover fire that resulted in strikes on the strip, which further led to sporadic rocket fire from Hamas.
One Israeli soldier was reported killed during the high risk operation which reportedly involved the commandos entering Gaza by civilian car in order to take out a gathering of Hamas military leaders.
During the Gaza funeral the crowd chanted "revenge" amidst masked gunmen in camouflage.
Apparently that "revenge" came in the form of a mortar shell fired from Gaza which scored a direct hit on a bus in southern Israel, severely wounding a 19-year-old Israeli. According to multiple regional reports this was followed by a barrage of over 100 rockets fired from Gaza toward Israel within only an hour's time. Israeli sources have reported multiple injuries and extensive damage from the rockets, many of which may have been intercepted by the Iron Dome missile defense system.
طيران الاحتلال الحربي يقصف ويدمر مقر فضائية الاقصى بغزة. pic.twitter.com/VSnUpYUb2s

— شجاعية (@shejae3a) November 12, 2018
South Africa Testing "Confiscation" Of White Land To Build Affordable Housing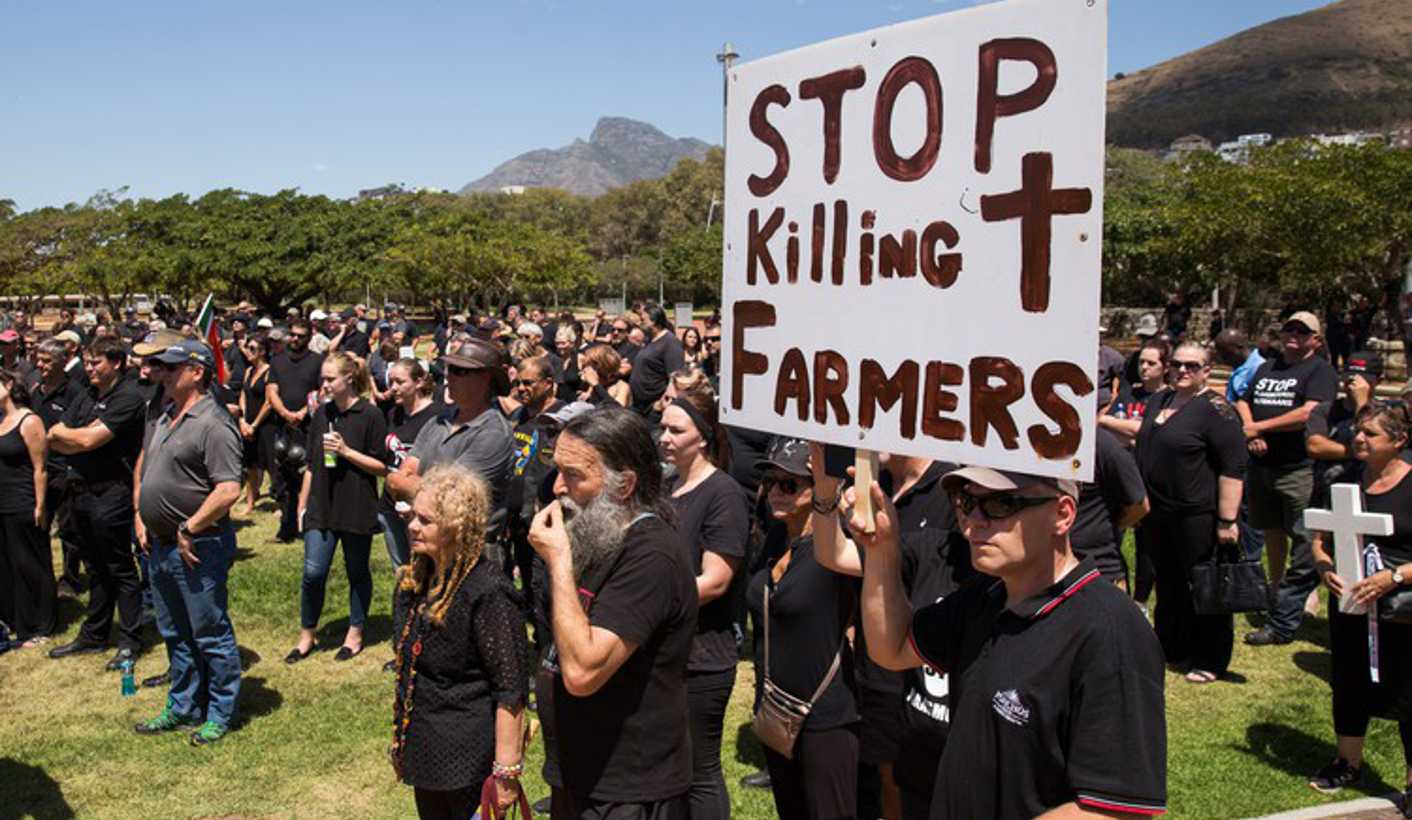 The debate about land redistribution in South Africa has been a passionate one, as many South African cities face a housing crunch that has left hundreds of thousands of people living in informal settlements. Just as this debate is starting to reach a fever pitch, one South African city, Ekurhuleni, is about to embark on what mayor Mzwandile Masina calls "a test case" for the nation: the government is going to seize hundreds of acres of land, from white citizens without paying for it, to build low-cost housing.
Last month, the city voted in favor of pushing forward with "expropriation without compensation". According to ABC News, this was cited by the African National Congress as a legal rule that is necessary in order to distribute land equitably and correct "historic injustices" that took place in the country.
The mayor of Ekurhuleni stated the same thing, saying that landowners in South Africa should not be scared. Mayor Masina told AP: "Our policy is not to take the land by force. Our policy is to make sure the land is shared amongst those that need it." It was unclear what those whom the land is taken from thought about this policy.
The total amount of land that's going to be expropriated amounts to about 865 acres. The land is both private and government owned, and some of it has been vacant for decades. Masina, who heads the local ANC-led coalition, did not specify which landowners will be hit be the measure.
The internationally debated land reform was approved by South Africa's ruling party to address the historic injustices of apartheid, and distribute land among the population more equitably. According to the country's President Cyril Ramaphosa, over 77 percent of South African farms and agricultural holdings are owned by white citizens with only four percent of lands belonging to black South Africans. White citizens make up just nine percent of the country's population, while black citizens account for 76 percent. This, to the ruling regime, is a green light to repossess land that has been owned by white citizens, in many cases for generations.