Communist Crackdown Is Toughest Yet On Activists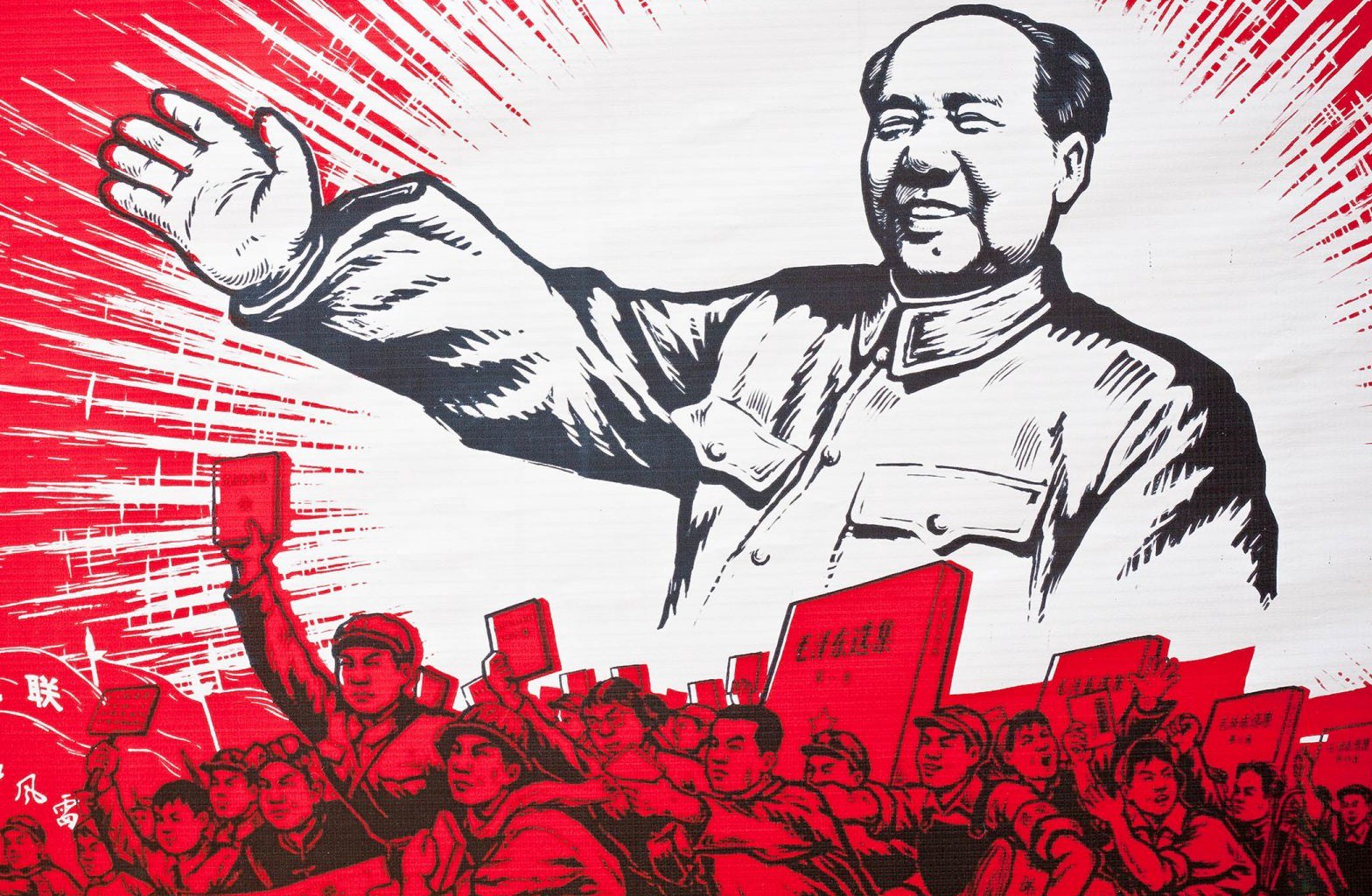 (Via Reuters)
BEIJING (Reuters) – China sentenced a prominent rights activist to eight years in jail for subversion on Tuesday, his lawyer said, the harshest sentence passed in a government crackdown on activism that began more than two years ago.
In a separate case, a rights lawyer avoided criminal punishment despite being found guilty of inciting subversion, because he admitted his crimes, the Chinese court trying him said.
Wu Gan, a blogger better known by his online name "Super Vulgar Butcher", plans to appeal against the eight-year sentence handed down by the Tianjin Municipality's No. 2 Intermediate People's Court, his lawyer, Yan Xin, told Reuters.
The harshness of the sentence prompted the German embassy in Beijing to issue a statement expressing disappointment.
Wu regularly championed sensitive cases of government abuses of power, both online and in street protests. He was detained in May 2015 and charged with subversion.
The activist criticized China's political system online and used performance art to create disturbances, as well as insulting people and spreading false information, according to a statement from the court posted on its website.
"He carried out a string of criminal actions to subvert state power and overthrow the socialist system and seriously harmed state security and social stability," the court said.
Before his arrest, Wu used his platform to cast doubt on the official version of events in an incident in early May 2015, in which a police officer shot a petitioner in a train station in northern Heilongjiang province.
Wu's refusal to bow to pressure or admit guilt likely explains his harsh sentence, said Kit Chan, Hong Kong-based director of China Human Rights Lawyers Concern Group.
"Wu Gan is being punished for his non-conformity," she said.
His sentence is the most severe in what rights groups have called an unprecedented attack on China's rights activists and lawyers, known as the 709 crackdown, which began in full force on July 9, 2015.
The hardline approach to rights activism has shown no sign of softening as Chinese President Xi Jinping enters his second five-year term in office.
In the other case concluded on Tuesday, rights lawyer Xie Yang received no punishment after being found guilty of inciting subversion and disrupting court order, the Changsha Intermediate People's Court said on social media.
The court released a video of the proceedings, in which Xie said he accepted the outcome and would not appeal. He also thanked authorities and said he will be a law-abiding citizen.
Xie had worked on numerous cases deemed sensitive by Chinese authorities, such as defending supporters of Hong Kong's pro-democracy protests. In May, he confessed to the charges against him in what rights groups called a scripted "sham" trial.
In January, Xie's wife and lawyer released detailed accounts of torture suffered by Xie at the hands of the authorities, which were widely reported on in the international media.
Chinese state media branded those reports "fake news" and said the accounts were concocted as a means of gaining attention. Xie's lawyer told Reuters he stands by the account.
"In both cases these have been serious concerns about violations of due process of law," the German embassy in Beijing said in a statement.
The decision to hand down both sentences the day after Christmas, when there would likely be less attention from diplomats and international observers, "reeks of cynical political calculation", said Patrick Poon, Hong Kong-based researcher for Amnesty International.
Asked about the verdicts, China's foreign ministry spokeswoman Hua Chunying told a regular briefing that Amnesty is biased when it comes to China and should not be believed, adding that China abides by the rule of law.
(Reporting by Christian Shepherd; Editing by Nick Macfie)
Mass Migration 'Dangerous Failure' Says Hungary Official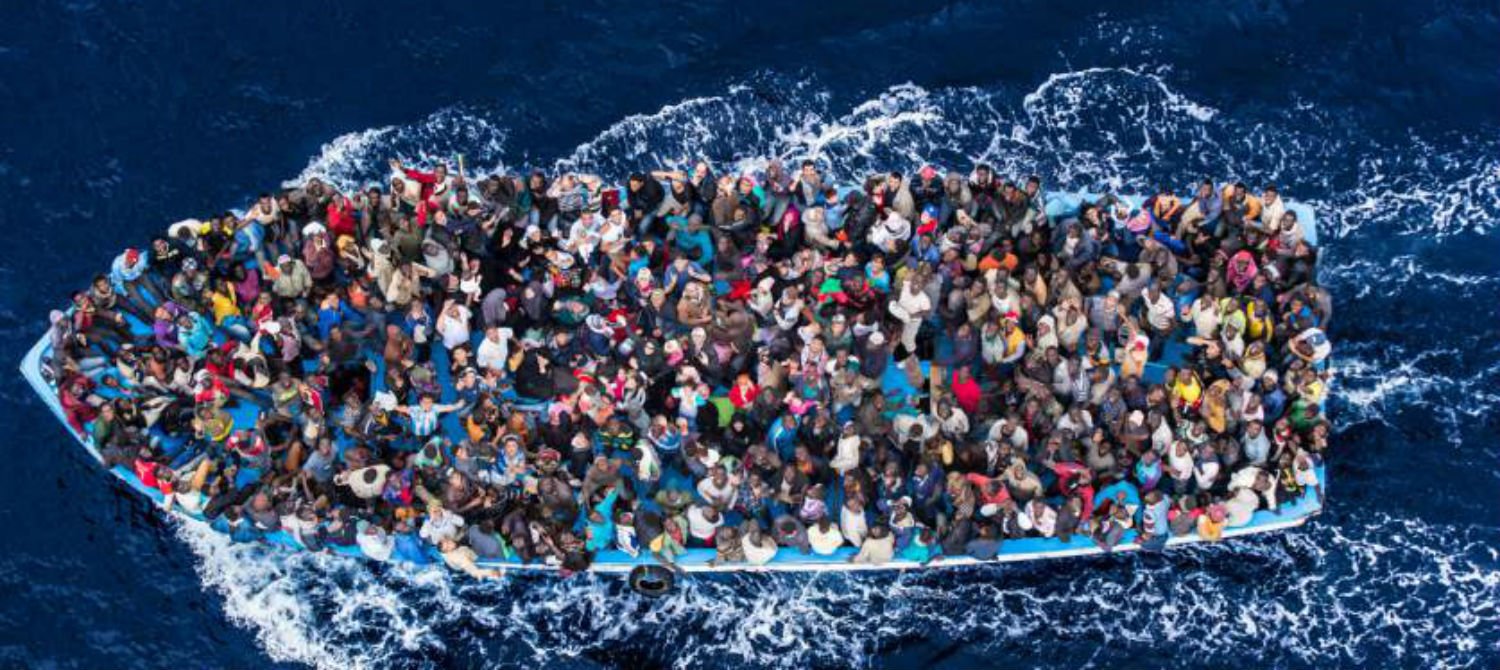 Mass migration is dangerous not only regarding terrorism, public security, culture and social security, but also the whole healthcare system, State Secretary Bence Retvari told Hungarian daily Magyar Hirlap.
According to Retvari, European epidemiological organisations have recorded a significant rise of communicable diseases, including those which had already disappeared from Europe thanks to vaccinations. Such cases have been documented in Malta, Italy and even Germany. According to the German Robert Koch Institute, since 2015 there's a 300% rise in Hepatitis B and measles, and a 200% in malaria and syphilis cases. The frequency of diseases of unknown origin has grown from 14 to 26%.
According to Retvari, by supporting the "migrant visa" (humanitarian visa), the European Parliament "gave green light to millions of illegal and economic migrants, bringing even more dangers to Europe."
"If we compare how much would Brussels spend on integrating one immigrant in Europe, – which is clearly a failed attempt based on the experiences of the recent decades -, and how much it costs to restore a home in a crisis zone, it's clear that with the same amount of money we can help a lot more people in their areas than in Europe," Retvari stressed.
He reminded that with the Hungary Helps programme the government was able to help thousands of people to restart their lives in Iraq. "So this solution is better considering effectiveness, social peace and the actually persecuted people too," he added. According to the politician, this is the solution chosen by those who really want to help, unlike the "hypocritical Brussels elite."
WATCH: Israel Blows Up Hamas TV Station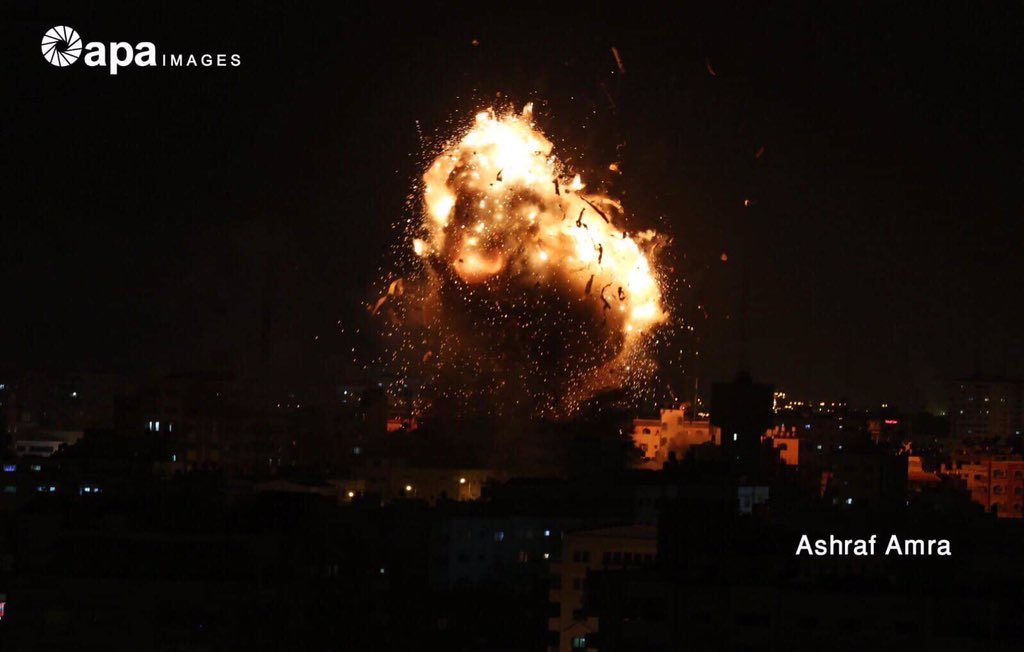 The escalation in violence began when earlier in the day Monday thousands of mourners in the Gaza Strip buried seven militants killed during the Israeli commando raid and accompanying aircraft cover fire that resulted in strikes on the strip, which further led to sporadic rocket fire from Hamas.
One Israeli soldier was reported killed during the high risk operation which reportedly involved the commandos entering Gaza by civilian car in order to take out a gathering of Hamas military leaders.
During the Gaza funeral the crowd chanted "revenge" amidst masked gunmen in camouflage.
Apparently that "revenge" came in the form of a mortar shell fired from Gaza which scored a direct hit on a bus in southern Israel, severely wounding a 19-year-old Israeli. According to multiple regional reports this was followed by a barrage of over 100 rockets fired from Gaza toward Israel within only an hour's time. Israeli sources have reported multiple injuries and extensive damage from the rockets, many of which may have been intercepted by the Iron Dome missile defense system.
طيران الاحتلال الحربي يقصف ويدمر مقر فضائية الاقصى بغزة. pic.twitter.com/VSnUpYUb2s

— شجاعية (@shejae3a) November 12, 2018
South Africa Testing "Confiscation" Of White Land To Build Affordable Housing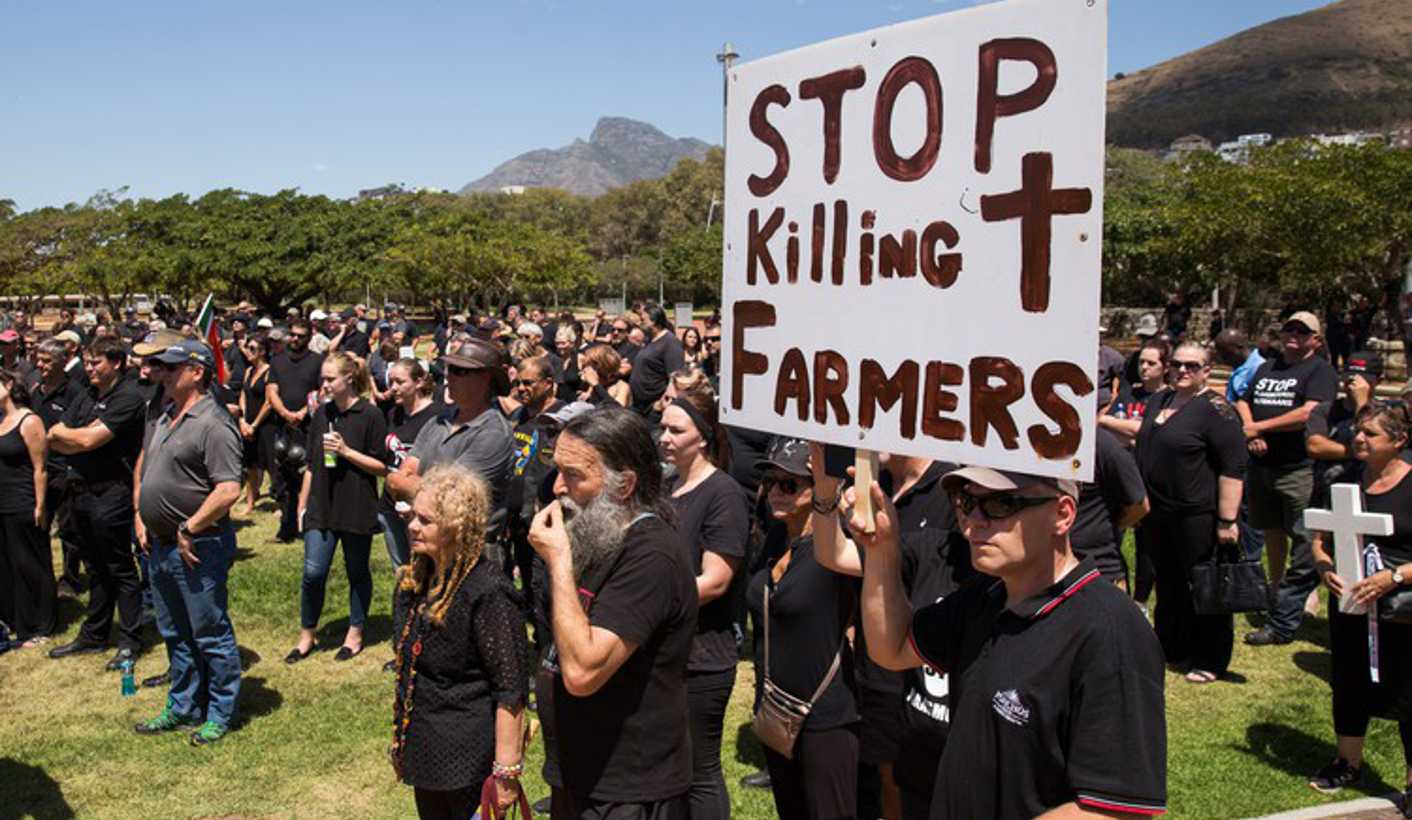 The debate about land redistribution in South Africa has been a passionate one, as many South African cities face a housing crunch that has left hundreds of thousands of people living in informal settlements. Just as this debate is starting to reach a fever pitch, one South African city, Ekurhuleni, is about to embark on what mayor Mzwandile Masina calls "a test case" for the nation: the government is going to seize hundreds of acres of land, from white citizens without paying for it, to build low-cost housing.
Last month, the city voted in favor of pushing forward with "expropriation without compensation". According to ABC News, this was cited by the African National Congress as a legal rule that is necessary in order to distribute land equitably and correct "historic injustices" that took place in the country.
The mayor of Ekurhuleni stated the same thing, saying that landowners in South Africa should not be scared. Mayor Masina told AP: "Our policy is not to take the land by force. Our policy is to make sure the land is shared amongst those that need it." It was unclear what those whom the land is taken from thought about this policy.
The total amount of land that's going to be expropriated amounts to about 865 acres. The land is both private and government owned, and some of it has been vacant for decades. Masina, who heads the local ANC-led coalition, did not specify which landowners will be hit be the measure.
The internationally debated land reform was approved by South Africa's ruling party to address the historic injustices of apartheid, and distribute land among the population more equitably. According to the country's President Cyril Ramaphosa, over 77 percent of South African farms and agricultural holdings are owned by white citizens with only four percent of lands belonging to black South Africans. White citizens make up just nine percent of the country's population, while black citizens account for 76 percent. This, to the ruling regime, is a green light to repossess land that has been owned by white citizens, in many cases for generations.