MAGA | 81 Major Trump Achievements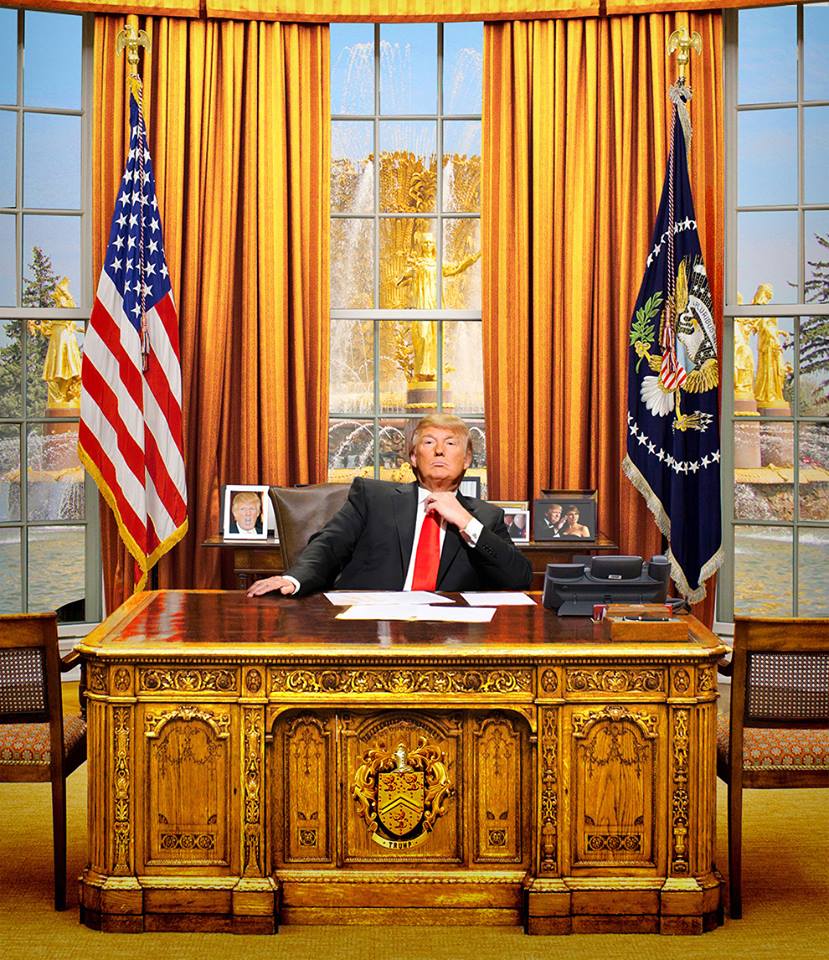 (Via The Washington Examiner)
With the passage of the GOP tax bill this week, the Trump administration has scored 81 major achievements in its first year, making good on campaign promises to provide significant tax cuts, boost U.S. energy production, and restore respect to the United States, according to the White House.
And along the way, President Trump even outdid his own expectations and slashed at least 11 major legacy items of former President Barack Obama, including cracking down on the open border, slowing recognition of communist Cuba and effectively killing Obamacare by ending the mandate that everyone have health insurance or face a tax.
According to the White House, the 81 accomplishments are in 12 major categories and include well over 100 other minor achievements.
The unofficial list helps to counter the impression in the mainstream media and among congressional Democrats that outside the approval of Supreme Court Neil Gorsuch and passage of the tax reform bill little was done.
Administrations typically tout their achievements broadly at the end of each year, but Trump plans to list jobs added, regulations killed, foreign policy victories won, and moves to help veterans and even drug addicts.
And in a sign of support for conservatives, the White House also is highlighting achievements for the pro-life community.
Below are the 12 categories and 81 wins cited by the White House.
Jobs and the economy
Passage of the tax reform bill providing $5.5 billion in cuts and repealing the Obamacare mandate.
Increase of the GDP above 3 percent.
Creation of 1.7 million new jobs, cutting unemployment to 4.1 percent.
Saw the Dow Jones reach record highs.
A rebound in economic confidence to a 17-year high.
A new executive order to boost apprenticeships.
A move to boost computer sciences in Education Department programs.
Prioritizing women-owned businesses for some $500 million in SBA loans.
Killing job-stifling regulations
Signed an Executive Order demanding that two regulations be killed for every new one creates. He beat that big and cut 16 rules and regulations for every one created, saving $8.1 billion.
Signed 15 congressional regulatory cuts.
Withdrew from the Obama-era Paris Climate Agreement, ending the threat of environmental regulations.
Signed an Executive Order cutting the time for infrastructure permit approvals.
Eliminated an Obama rule on streams that Trump felt unfairly targeted the coal industry.
Fair trade
Made good on his campaign promise to withdraw from the Trans-Pacific Partnership.
Opened up the North American Free Trade Agreement for talks to better the deal for the U.S.
Worked to bring companies back to the U.S., and companies like Toyota, Mazda, Broadcom Limited, and Foxconn announced plans to open U.S. plants.
Worked to promote the sale of U.S products abroad.
Made enforcement of U.S. trade laws, especially those that involve national security, a priority.
Ended Obama's deal with Cuba.
Boosting U.S. energy dominance
The Department of Interior, which has led the way in cutting regulations, opened plans to lease 77 million acres in the Gulf of Mexico for oil and gas drilling.
Trump traveled the world to promote the sale and use of U.S. energy.
Expanded energy infrastructure projects like the Keystone XL Pipeline snubbed by Obama.
Ordered the Environmental Protection Agency to kill Obama's Clean Power Plan.
EPA is reconsidering Obama rules on methane emissions.
Protecting the U.S. homeland
Laid out new principles for reforming immigration and put hardliners in charge of his program.
Made progress to build the border wall with Mexico.
Ended the Obama-era "catch and release" of illegal immigrants.
Boosted the arrests of illegals inside the U.S.
Doubled the number of counties participating with Immigration and Customs Enforcement charged with deporting illegals.
Removed 36 percent more criminal gang members than in fiscal 2016.
Started the end of the Deferred Action for Childhood Arrival program.
Ditto for other amnesty programs like Deferred Action for Parents of Americans.
Cracking down on some 300 sanctuary cities that defy ICE but still get federal dollars.
Added some 100 new immigration judges.
Protecting communities
Justice announced grants of $98 million to fund 802 new cops.
Justice worked with Central American nations to arrest and charge 4,000 MS-13 members.
Homeland rounded up nearly 800 MS-13 members, an 83 percent one-year increase.
Signed three executive orders aimed at cracking down on international criminal organizations.
Attorney General Jeff Sessions created new National Public Safety Partnership, a cooperative initiative with cities to reduce violent crimes.
Accountability
Trump has nominated 73 federal judges and won his nomination of Neil Gorsuch to the Supreme Court.
Ordered ethical standards including a lobbying ban.
Called for a comprehensive plan to reorganize the executive branch.
Ordered an overhaul to modernize the digital government.
Called for a full audit of the Pentagon and its spending.
Combatting opioids
First, the president declared a Nationwide Public Health Emergency on opioids.
His Council of Economic Advisors played a role in determining that overdoses are underreported by as much as 24 percent.
The Department of Health and Human Services laid out a new five-point strategy to fight the crisis.
Justice announced it was scheduling fentanyl substances as a drug class under the Controlled Substances Act.
Justice started a fraud crackdown, arresting more than 400.
The administration added $500 million to fight the crisis.
On National Drug Take Back Day, the Drug Enforcement Agency collected 456 tons.
Protecting life
In his first week, Trump reinstated and expanded the Mexico City Policy that blocks some $9 billion in foreign aid being used for abortions.
Worked with Congress on a bill overturning an Obama regulation that blocked states from defunding abortion providers.
Published guidance to block Obamacare money from supporting abortion.
Helping veterans
Signed the Veterans Accountability and Whistleblower Protection Act to allow senior officials in the Department of Veterans Affairs to fire failing employees and establish safeguards to protect whistleblowers.
Signed the Veterans Appeals Improvement and Modernization Act.
Signed the Harry W. Colmery Veterans Educational Assistance Act, to provide support.
Signed the VA Choice and Quality Employment Act of 2017 to authorize $2.1 billion in additional funds for the Veterans Choice Program.
Created a VA hotline.
Had the VA launch an online "Access and Quality Tool," providing veterans with a way to access wait time and quality of care data.
With VA Secretary Dr. David Shulkin, announced three initiatives to expand access to healthcare for veterans using telehealth technology.
Promoting peace through strength
Directed the rebuilding of the military and ordered a new national strategy and nuclear posture review.
Worked to increase defense spending.
Empowered military leaders to "seize the initiative and win," reducing the need for a White House sign off on every mission.
Directed the revival of the National Space Council to develop space war strategies.
Elevated U.S. Cyber Command into a major warfighting command.
Withdrew from the U.N. Global Compact on Migration, which Trump saw as a threat to borders.
Imposed a travel ban on nations that lack border and anti-terrorism security.
Saw ISIS lose virtually all of its territory.
Pushed for strong action against global outlaw North Korea and its development of nuclear weapons.
Announced a new Afghanistan strategy that strengthens support for U.S. forces at war with terrorism.
NATO increased support for the war in Afghanistan.
Approved a new Iran strategy plan focused on neutralizing the country's influence in the region.
Ordered missile strikes against a Syrian airbase used in a chemical weapons attack.
Prevented subsequent chemical attacks by announcing a plan to detect them better and warned of future strikes if they were used.
Ordered new sanctions on the dictatorship in Venezuela.
Restoring confidence in and respect for America
Trump won the release of Americans held abroad, often using his personal relationships with world leaders.
Made good on a campaign promise to recognize Jerusalem as the capital of Israel.
Conducted a historic 12-day trip through Asia, winning new cooperative deals. On the trip, he attended three regional summits to promote American interests.
He traveled to the Middle East and Europe to build new relationships with leaders.
Traveled to Poland for the annual. G-20 meeting where he pushed again for funding of women entrepreneurs.
Paul Bedard, the Washington Examiner's "Washington Secrets" columnist, can be contacted at pbedard@washingtonexaminer.com
Lauren Witzke: Among Several Children on Hunter Biden Laptop, Including Chris Coon's Daughter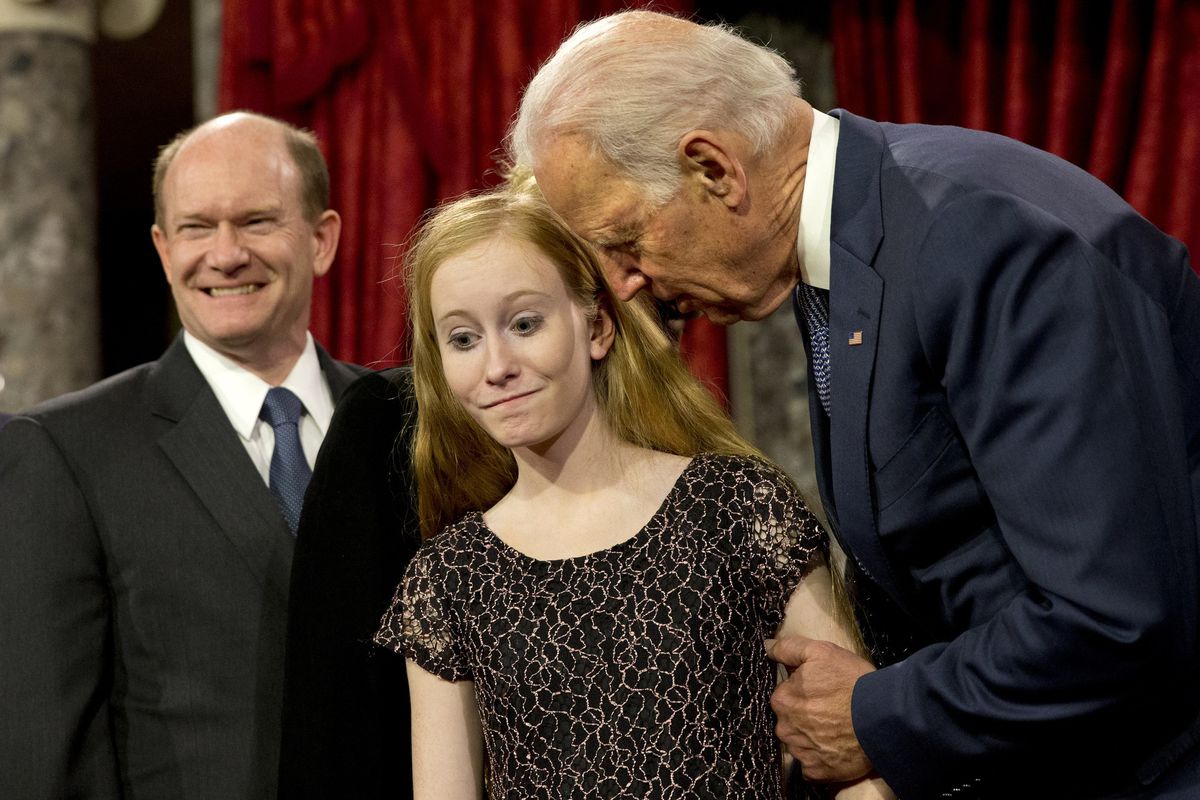 Well, folks. The dam is finally breaking on what is exactly going on with the Hunter Biden laptop scandal that the corporate media has refused to cover, simultaneously big tech is clamping down attempts to use their platform to share the story. And now we know why, because it involves underage children.
This weekend, Senatorial Candidate in Delaware and America First Patriot, Lauren Witzke, has exposed the most damning allegation yet. With an official police source confirming that Chris Coon's Daughter is one of several children on the Hunter Biden laptop.
BIG BREAKING NEWS:

"Sources close to and with deep knowledge of the investigation, have informed me that Chris Coons' DAUGHTER in addition to seven other underage girls are also featured on [Hunter Biden's] laptop." pic.twitter.com/rKWlUd7ep9

— Lauren Witzke (@LaurenWitzkeDE) October 24, 2020
There are other allegations going around possible connections to foreign children being on the Hunter Biden laptop as well as several children of other politicians including one of Barack Obama's daughter.
This only further proves Joe Biden and his entire family, and Chris Coons, are completely compromised by foreign entities and domestic deep state actors within our Government. They hold no allegiance to anything but what their masters tell them to do, because at the end of the day they are at the whims of others leaking this information and publicly destroying them and their career.
We can only imagine more damning allegations are coming to break now that we have a first look at just how explosive the "Laptop From Hell", as President Donald Trump puts it, really is.
Pitiful GOP Governor Larry Hogan Attempts to Sabotage Pro-Trump Republican Kimberly Klacik's Election on April 28th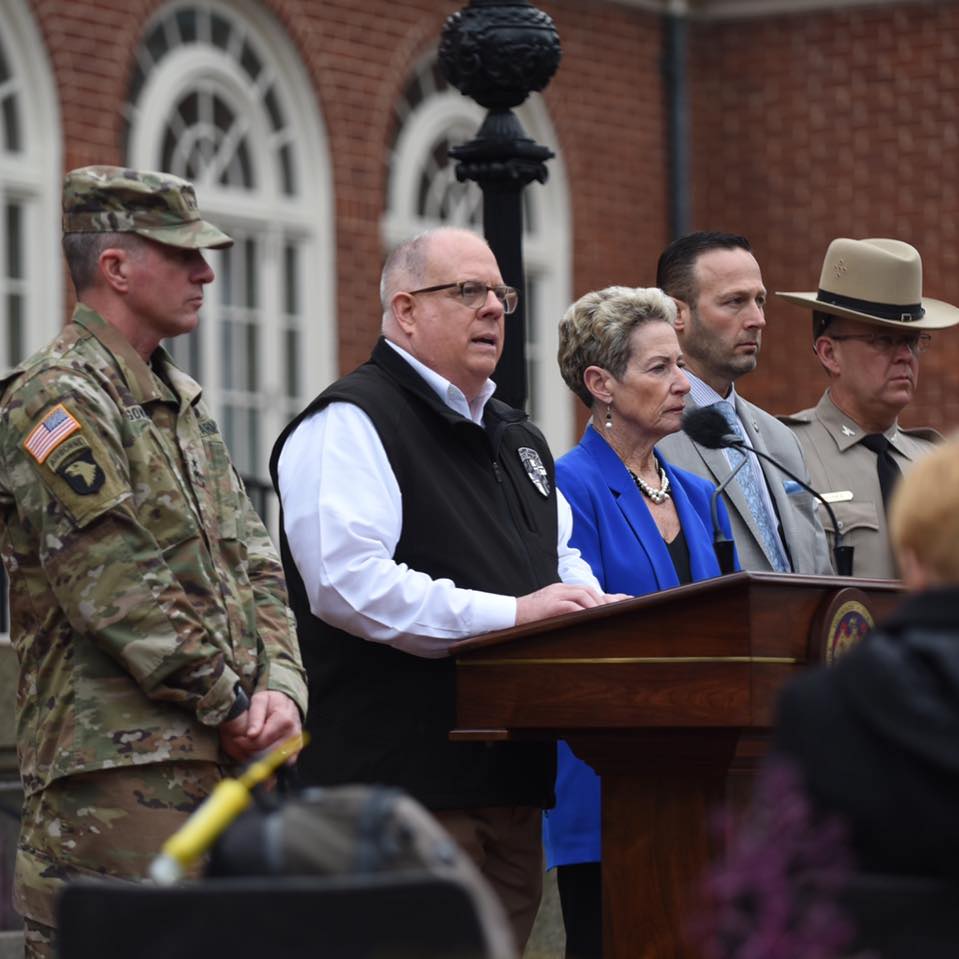 Baltimore, MD – Weeks ago, Maryland Governor Larry Hogan issued an Executive order requiring mail-in voting for the special election to fill Congressman Elijah Cummings vacant U.S. House seat on April 28th. As if voting by mail isn't already a potential disaster for fraud waiting to happen, Larry Hogan essentially guaranteed fraud will happen to a rather large scale with this order, as pro-Trump candidate Kimberly Klacik explains in this tweet. 
-0:51:00 proves the @md_sbe did not make an independent decision, District 7's change was ordered.

Voter fraud & voter suppression will be a direct result of @GovLarryHogan going back on his executive order while trying to keep his hands clean. Pls investigate @AGWilliamBarr https://t.co/OaEat3cWXD

— Kimberly Klacik (@kimKBaltimore) April 15, 2020
Over 7,000 votes were already mailed in yesterday, when Governor Hogan modified his order to allow one polling station in each of District 7's counties, which will allow people to vote twice. Historically, voter fraud is not favorable to Republican candidates. In the following Board of Elections meeting, the board members mention several times that this change was by Governor Hogan's order, essentially making their vote a mere formality. 
https://elections.maryland.gov/about/board.html
Larry Hogan, although a Republican, is wildly popular in the predominantly liberal state of Maryland, touting a 70% approval rating. Maryland Liberals naturally love Larry's consistent criticism of President Donald Trump. He was a vocal critic when the President told "The Squad" that if they don't like America, they can go back. In early March, Governor Hogan stated that he was not satisfied with President Trump's communication regarding the COVID-19 pandemic. More recently he stated that he is still not satisfied with the administration's response. Other Governors, including Democratic ones have publicly praised Trump's administration, including Governor Gavin Newsome of California. 
What could be motivating the Governor to sabotage this race in favor of a Democrat? It could be that he just hates the President that much, and any candidate willing to support him is no friend of his. What is intriguing about this, is that last summer it was Kimberly Klacik who tweeted about rats in Baltimore City, which prompted President Trump to tweet about the disgusting state of Baltimore. Despite the truthfulness of those tweets, Larry Hogan called them "Outrageous and inappropriate." Elijah Cummings has since passed away, leaving his U.S. House seat vacant. Kimberly Klacik is running for that vacant seat. 
Many observers outside the state of Maryland would describe Larry Hogan as RINO, a Republican in name only. The truth is he is the typical pre-Trump Republican that cares mostly about corporate profit, low taxes, and GDP with little regard to putting Americans First. Despite all of his anti Trump whining, that didn't stop him from begging for more H1B visa allotments for crab pickers. 
Other Democrats across the country have also been promoting the vote by mail fraud scheme, including Delaware Senator Chris Coons and Massachusetts Senator Elizabeth Warren. 
When asked for further comment, Kimberly Klacik stated that she is, "pursuing legal action." 
Twitter Profile With No Tweets Or Followers Suspended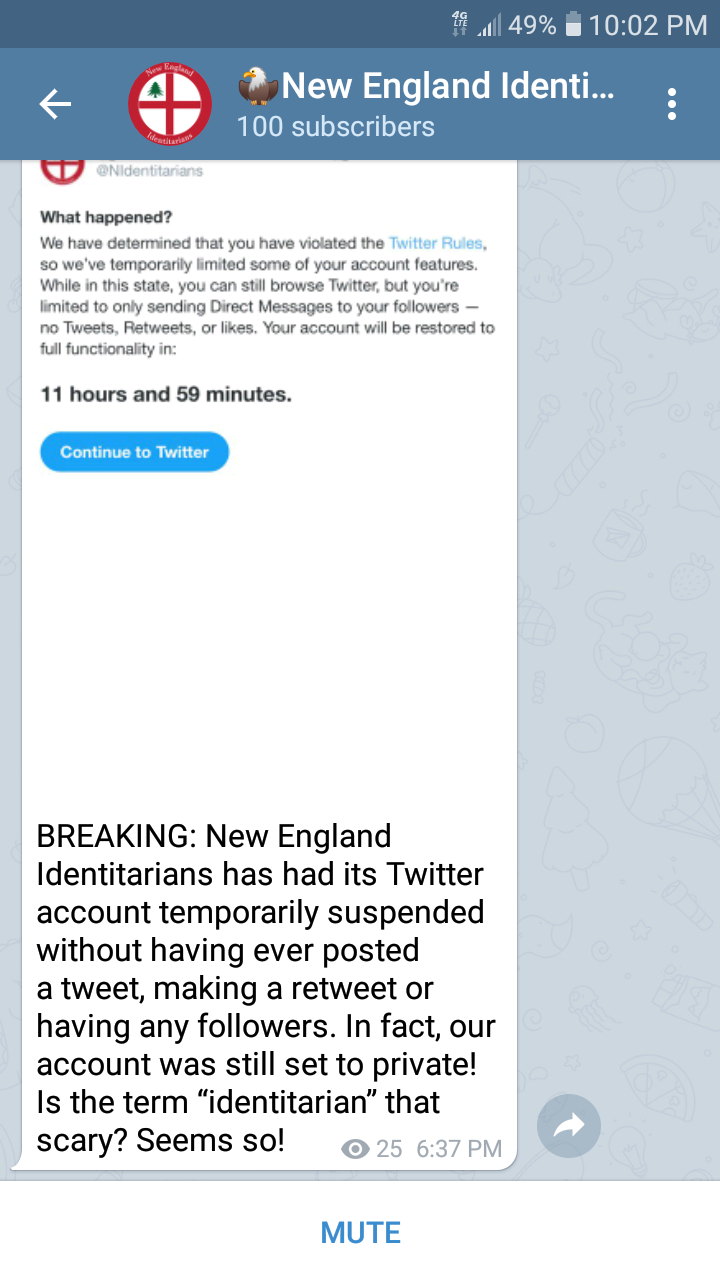 New England – A Twitter page for a group called New England Identitarians was temporarily suspended evidently for using the word "Identitarian". The page had zero followers at the time, and was yet to even make a tweet. In fact, the page was set to private. 
Regardless of what you might think of "Identitarian" ideology, most people can agree that the word itself shouldn't trigger a ban from the public square, which is what social media companies such as Facebook and Twitter are functioning as. The First Amendment was intended to protect the public from government censorship, but in the current day the main medium for public discourse is social media. Practically speaking, there is no difference. It must be lawfully determined if these companies are neutral platforms, or if they function as publishers with editorial judgement. 
The same goes for the popular video platform YouTube as well. Formerly known as a free speech medium, it's now only friendly for what are deemed acceptable opinions. Across all of these sites, "hate speech" is broadly used as an excuse to censor political views that the company doesn't like, with a strong partisan bias against conservatives. Other free speech friendly social media networks to try are Telegram, Gab, and Parlor. An up-and-coming alternative to YouTube is BitChute.  For livestreaming, there's D'Live. Perhaps it's time that we all begin to migrate away from the tyrannical mainstream sites.