Probe Into Clinton Email Investigation Could Be a Trap For Robert Mueller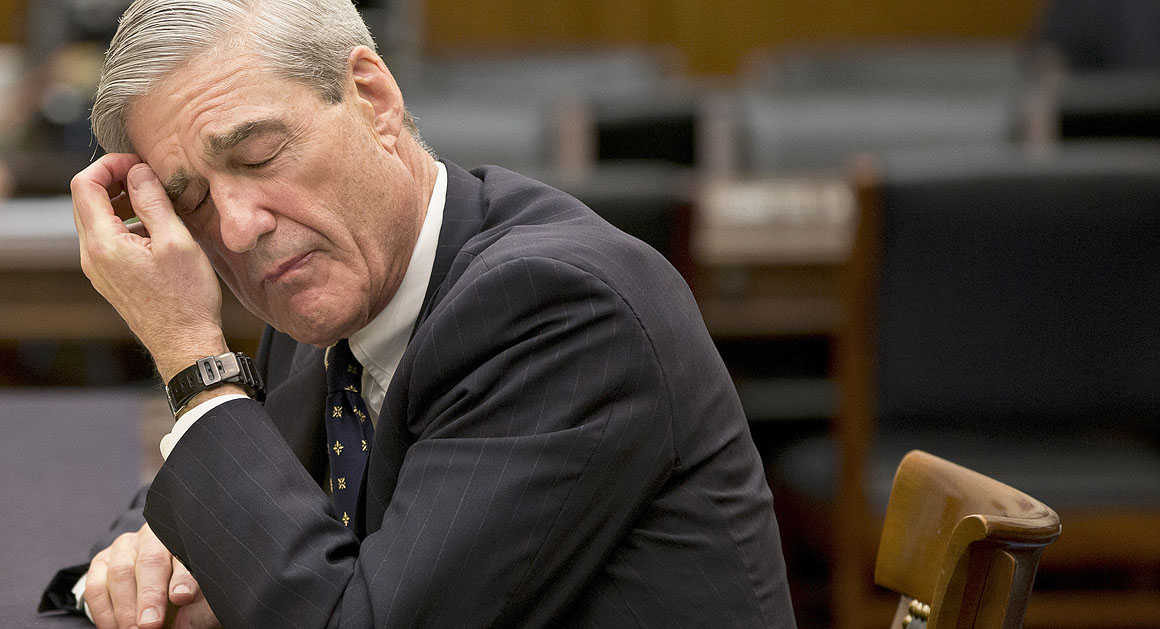 (Via USA Today)
WASHINGTON — In early January, news that the Justice Department's inspector general launched an investigation into the government's disputed handling of the Hillary Clinton email inquiry was quickly overtaken by the chaotic run-up to President Trump's inauguration.
Nearly a year later, Inspector General Michael Horowitz's wide-ranging review of the FBI and Justice's work in the politically-charged Clinton case now looms as a potential landmine for Russia special counsel Robert Mueller.
For months, Horowitz's investigation — which has amassed interviews with former Attorney General Loretta Lynch, former FBI Director James Comey and other key officials — had been grinding on in near anonymity. That is, until earlier this month when the inspector general acknowledged that Mueller was alerted to a cache of text messages exchanged between two FBI officials on his staff that disparaged Trump.
The communications, involving senior counter-intelligence agent Peter Strzok and bureau lawyer Lisa Page, were gathered in the course of Horowitz's internal review of the Clinton case, which Strzok also helped oversee. Horowitz's investigation is not examining Mueller's operation. But the disclosures already have provided a hammer to Trump loyalists who are escalating their criticisms of the legitimacy of the special counsel's inquiry.
Earlier this month, FBI Director Christopher Wray and Deputy Attorney General Rod Rosenstein only highlighted the potential gravity of the inspector general's work when they repeatedly urged Republican House committee members during separate hearings to withhold judgment about allegations of bias within the FBI until the internal Justice probe is completed.
Justice officials have indicated that a report is likely in the next few months.
"The inspector general's investigation is very important," House Judiciary Committee Chairman Bob Goodlatte, R-Va., told Rosenstein at a Dec. 13 hearing. The deputy attorney general cited the probe multiple times as the reason for declining to respond to lawmakers' questions about how the texts might affect Mueller's probe.
"It is very encouraging to us that (Horowitz) is doing what I think is good, unbiased work," the chairman said.
Once it's completed, the inspector general's review also threatens to give opponents fodder to unleash fresh criticism of the FBI – which Trump has singled out in scathing rebukes since Mueller's indictment of former national security adviser Michael Flynn earlier this month. Flynn, who pleaded guilty to lying to the FBI and pledged to cooperate with the special counsel, was the fourth Trump campaign official to be charged in the investigation into Russia's interference in the 2016 election.
Chris Swecker, a former FBI assistant director, said the text communications unearthed by Horowitz have handed leverage to attorneys representing current and possible future defendants in the Mueller investigation, either in possible plea negotiations or at trial.
"Two star witnesses have been created for the defense," Swecker said, referring to Strzok and Page whose communications could be introduced as evidence of an investigation biased against Trump.
Strzok was removed from the Russia investigation this summer immediately after Mueller was informed of the communications in which the agent described Trump as an "idiot" while expressing a clear preference for Clinton. Page, meanwhile, had completed her temporary assignment to the Russia inquiry and had returned to bureau headquarters when the texts were discovered.
Swecker said Mueller acted appropriately in dismissing Strzok, but fears that the damage has already been done.
"I never heard anything related to politics come out of (Mueller's) mouth," Swecker said, referring to his experience working closely with the special counsel when he served as FBI director.
"But none of this is good for Mueller or his reputation for fairness," Swecker said. "Who knows what else the IG (inspector general) has."
Mounting questions about the FBI's continuing credibility – including Trump's jab that the bureau's reputation was in "tatters" – have landed hard at the agency. The FBI was sent reeling in May when Trump abruptly dismissed Comey for his handling of the Russia inquiry.
Wray, who took over in September, has publicly defended the bureau's reputation in the wake of Trump's attacks. He was joined late Tuesday by the FBI Agents Association, whose members issued a rare, collective defense of their own.
"Attacks on our character and demeaning comments about the FBI will not deter agents from continuing to do what we have always done – dedicate our lives to protecting the American people," the group said in a written statement.
Pat Cotter, a former federal prosecutor, said the specter of Horowitz's inquiry should have "zero effect on how Mueller and his team do their jobs."
"But this is a political event, too," Cotter added. "To the extent that this (agents' conduct) will be used to discredit, distract or obfuscate the Mueller investigation, maybe it will work."
For Horowitz, the Clinton email inquiry may be the most consequential investigation he has launched since his installment as Justice's watchdog in 2012. But the former public corruption unit chief in the Manhattan U.S. attorney's office has not shied from controversy in the past five years.
Months after taking office, Horowitz issued a scathing account of a botched gun-trafficking operation that allowed an estimated 2,000 firearms to fall into the hands of Mexican drug cartel enforcers.
The inspetor general's review of the so-called "Fast and Furious" operation managed by the Bureau of Alcohol Tobacco Firearms and Explosives recommended 14 federal law enforcement officials for discipline, resulting in a dramatic shakeup in leadership at the ATF. The operation was halted when two of the weapons were found at the scene of the 2010 slaying of border patrol agent Brian Terry.
A separate 2015 report authored by Horowitz's staff found that U.S. Drug Enforcement Agents posted in Colombia had engaged in sex parties involving prostitutes who were supplied by local drug cartels. The review concluded that some of the 10 agents involved admitted attending the parties where a local Colombian police offer often stood guard, protecting the agents' firearms and other property.
Less than a month after Horowitz's report, then-DEA chief Michele Leonhart announced her retirement from the agency.
In the review of the Clinton email investigation, authorities are examining whether the Justice Department and FBI followed established "policies and procedures" when then-FBI Director Comey publicly announced that the bureau would not recommend criminal charges against Clinton related to her use of a private email server while she was secretary of State.
The inspector general is not evaluating the merits of the now-closed criminal inquiry or challenge the conclusions not to prosecute Clinton. Rather, it will focus on Justice and FBI policies that guided the probe.
Former Justice inspector general Michael Bromwich said that the office has a long established record as "a reliable and independent voice" that has held some of the most powerful institutions to account.
The disclosures of the agents' text messages, he said, "has certainly re-focused the spotlight on investigation that many people may have forgotten about but remains an important piece of work that needs to be completed."
More than once, Bromwich found himself at the center of a firestorm while inspector general. In 1997, Bromwich authored a damning review of the FBI's crime laboratory on the eve of the federal trial of Oklahoma City bomber Timothy McVeigh. While McVeigh was ultimately convicted and executed, the lab had been heavily involved in examining evidence in that case.
"Michael (Horowitz) is a very solid guy with exactly the right background for the job. It's a job that doesn't make you many friends," Bromwich said. "And I don't think a lot of people will be happy when it's over. But I think he is going to call it as he sees it."
Trump Is Poised To Take 2024 By Storm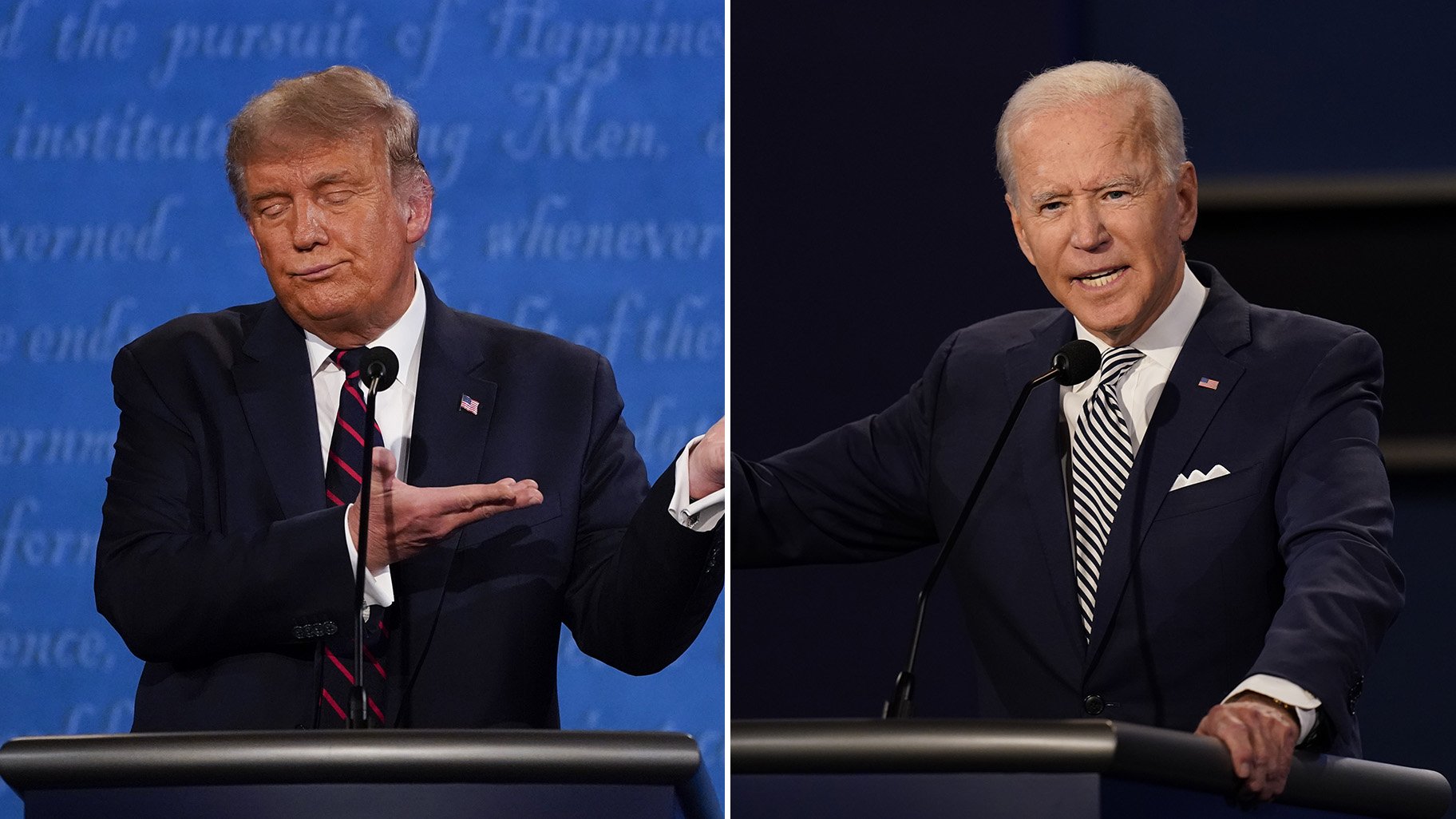 Biden has unsuccessfully been able to reform any issues left by the Trump administration and quite frankly has only made it worse. Inflation and the economy is hurting everyone, especially lower income voters who ironically voted for Biden. This has set off a windstorm for Biden as his approval rating goes further down the drain. With little hopes of any major policy wins before the 2022 election, Biden's Administration, which championed "getting things done", has stopped before it really even got off the ground.
With 2022 around the corner we will see a slue of Republican Presidential challengers, with Trump of course, being at the center of the pack. Rumors have it that Ron DeSantis, Chris Christie, and the like of Mitt Romney will all join the nomination, however this is only rumor and speculation. Trump however, will become the nominee. It would be hard for anyone to top someone who has already been President, even a firebrand like DeSantis, who has garnered  national support for a Presidential run.
Biden has failed so miserably that when a another Democrat attempts to challenge Trump's economy compared what we are in now, it will be completely inexcusable. Not to mention the major social engineering the majority of parents and Americans are rejecting in terms of the LGBTQ Mafia Agenda & BLM. Biden, if anything, has completely destroyed the Democratic party's chance of being a favorite with middle and upper-income voters, setting a disasters for the Democrats in 2024.
Lauren Witzke: Among Several Children on Hunter Biden Laptop, Including Chris Coon's Daughter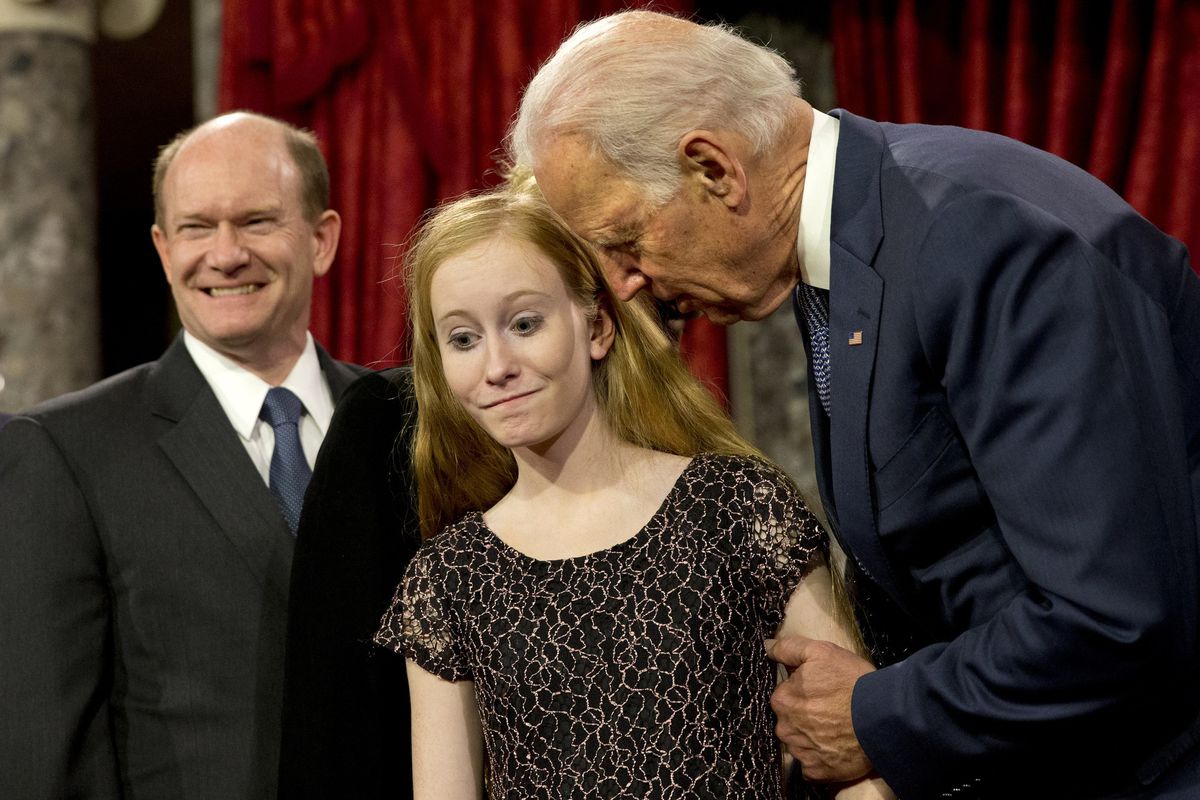 Well, folks. The dam is finally breaking on what is exactly going on with the Hunter Biden laptop scandal that the corporate media has refused to cover, simultaneously big tech is clamping down attempts to use their platform to share the story. And now we know why, because it involves underage children.
This weekend, Senatorial Candidate in Delaware and America First Patriot, Lauren Witzke, has exposed the most damning allegation yet. With an official police source confirming that Chris Coon's Daughter is one of several children on the Hunter Biden laptop.
BIG BREAKING NEWS:

"Sources close to and with deep knowledge of the investigation, have informed me that Chris Coons' DAUGHTER in addition to seven other underage girls are also featured on [Hunter Biden's] laptop." pic.twitter.com/rKWlUd7ep9

— Lauren Witzke (@LaurenWitzkeDE) October 24, 2020
There are other allegations going around possible connections to foreign children being on the Hunter Biden laptop as well as several children of other politicians including one of Barack Obama's daughter.
This only further proves Joe Biden and his entire family, and Chris Coons, are completely compromised by foreign entities and domestic deep state actors within our Government. They hold no allegiance to anything but what their masters tell them to do, because at the end of the day they are at the whims of others leaking this information and publicly destroying them and their career.
We can only imagine more damning allegations are coming to break now that we have a first look at just how explosive the "Laptop From Hell", as President Donald Trump puts it, really is.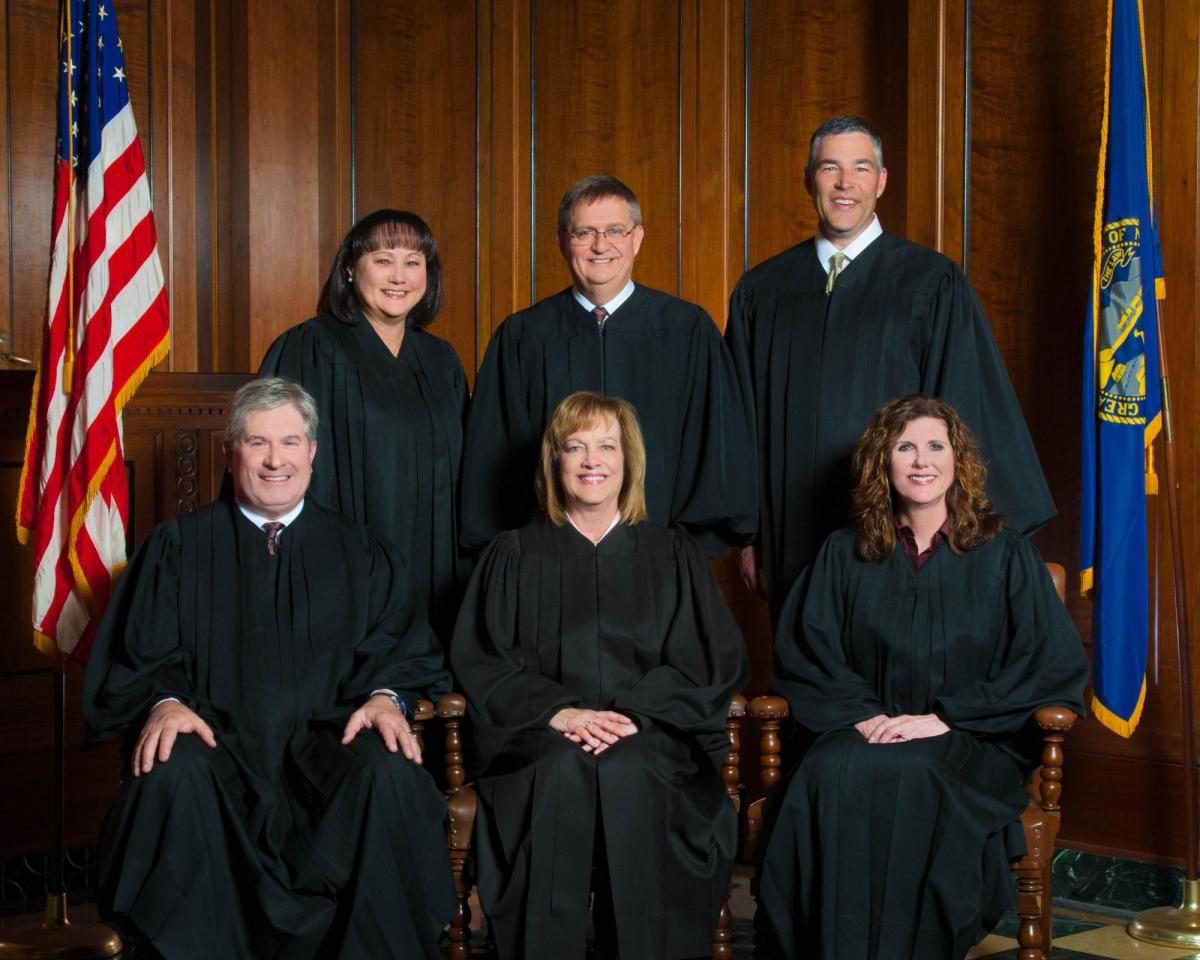 I'd rather be judged by 12 than carried by six.
That great lyric from Ice Cube has more bite and meaning in the run up to the 2020 election. Now we have the investigation of the investigators. The Mueller investigation and everything it has encompassed is now being scrutinized. We are finally looking at indictments and guilty pleas from the corrupt cabal that tried to bring down, frame, jail and impeach a duly elected, INNOCENT president and anyone in his sphere. Getting to the point of investigating the investigators has been a long hard slog.
We did not foresee how really deep and treacherous the swamp really was. You could investigate, indict and try someone like a Hillary Clinton for example, and someone of authority in that chain is a corrupt actor from the Deep State and you will then see the guilty party skate free. Or you can have a completely innocent Mike Flynn, Roger Stone, George Papodopoulos railroaded by a corrupt judge. The Michael Flynn case is the most glaring. The DOJ has dropped the case and charges against him and in an unprecedented move the judge does not drop the case, he extends it as if he is the prosecutor.
So there is a light at the end of the tunnel my friends. Donald Trump has been appointing a record number of federal judges. This is a brilliant move and somewhat frustrating and time consuming. But there is a method to the madness. Why investigate, indict and try just for a Deep State judge to let the guilty party walk free? Donald Trump has appointed over 300 judges and counting. More will be appointed to the bench and now there is a more likely chance when the guilty parties are tried, there will be justice. So there is a silver lining in this swamp covered cloud.
News@11
By Michael Ameer