Maxine Waters Demanding Impeachment Of Trump For "Name Calling"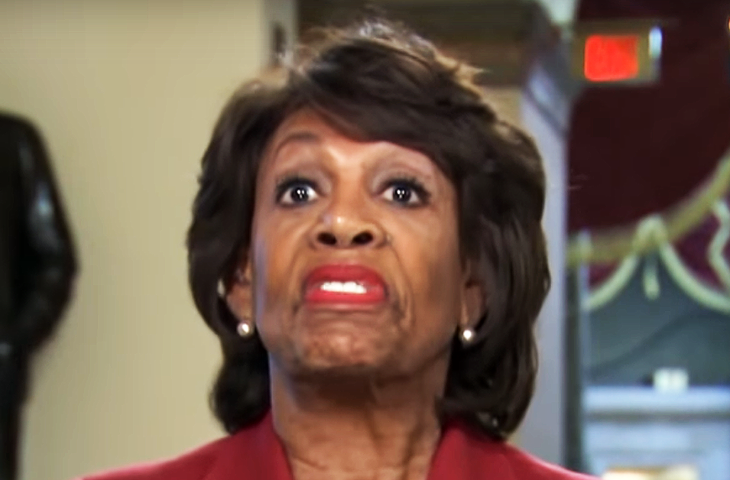 (Via Zerohedge)
If it's Sunday, it's Meet The Press… and once again time for California Democratic Congresswoman Maxine Waters to call for the impeachment of President Trump.
So-called "Mad Maxine" Waters has done it again – demanding Trump's impeachment as she unleashed a lengthy statement on Friday slamming Trump's 'name-calling' by calling Trump every nasty name under the sun. We presume the irony is lost on her…
Rep. Waters' Statement on Donald Trump's Racist Slurs About Immigrants
LOS ANGELES — Congresswoman Maxine Waters (CA-43), Ranking Member of the House Financial Services Committee, released the following statement in response to Donald Trump's comments on immigrants from what he referred to as "shithole countries" during an Oval Office meeting:
"Donald Trump is a racist and indecent man with no good values who is woefully unfit and undeserving of the office in which he serves. That this president, a deeply flawed human being with no understanding of public policy, would make such ill-informed and deplorable comments about Haitians, Salvadorans, and immigrants from African countries, merely underscores everything we already know about him: he is a hopeless and ignorant bigot.
"Donald Trump dog-whistled his way into the White House, running a campaign based on hate, bigotry, and fear. Upon taking his oath of office, he surrounded himself with alt-right white nationalists, such as Steve Bannon, Stephen Miller, and Sebastian Gorka, and nominated a well-known racist, Jeff Sessions, to lead his Department of Justice. One of his first actions as president was to institute a prejudicial and potentially unconstitutional 'Muslim ban', and since then, his administration has significantly increased its efforts to target minority communities and increase deportations.
Furthermore, when the KKK, neo-Nazis, and white nationalist groups rallied and ultimately murdered an innocent woman in Charlottesville, he refused to rebuke them. While he won't denounce white nationalists from our nation's highest office, he has leveled attacks on journalists, athletes, private citizens, and even Members of Congress — many of whom, not coincidentally, are people of color.
"Donald Trump is crumbling under pressure from the ultra-right-wing conservatives. These radical conservatives elected Trump expecting him to use his presidential authority to deport thousands of innocent young people, many of whom were brought to this country as children and have since made positive contributions to our society. In true Trump-fashion, to compensate for his deficiencies and failure to grasp immigration policy, he has resorted to using an ignorant racial slur to denigrate people and countries about whom he knows nothing and for whom he has no care. Perhaps if these countries had white majorities, he might actually care about them. But they do not, and therefore he does not.
"What's even worse than his racist comment and divisive tactics, he is a hopeless liar who believes that he can make these comments in the presence of others — as he has done in this recent meeting with Members of Congress involved in negotiations about DACA — and then deny them, which only adds to the 2,001 lies that he has already told since taking office that have been documented by the media.
"Donald Trump is an embarrassment and a national disgrace. Members of Congress have a responsibility to the American people and our democracy to impeach him.
Justification for impeachment of this president includes the obvious obstruction of justice; continuing revelations about his associates and members of his family who have questionable contacts and connections to Russia; the alienation of our allies abroad; the attacks on the media and the 1st Amendment of the Constitution; the name-calling and attacks on his political opponents; the disrespect of women, including a U.S. Senator who he implied would do anything for a political contribution; and all of the disgraceful, untruthful, and disturbing actions by this president that continue to prove that he has no respect for our country's most sacred values and traditions.
"No longer can Members of Congress, particularly Republicans, stand with such a dangerous, disturbed, and deceitful man who is a threat to everything for which America, the greatest democracy on earth, stands. Congress has a constitutional responsibility to impeach him without delay."
As Kyle Olson writes at The American Mirror, insulting a country, which he denies, is just the latest flimsy reason Waters is offering to impeach Trump. She called for impeaching for name-calling in November.
Jan 2017 – Maxine Waters Calls For Trump Impeachment (Before He Takes Office)
Mar 2017 – Maxine Waters To Trump: "Get Ready For Impeachment"
Aug 2017 – Maxine Waters Says Trump's A Nihilist: "He Believes In Nothing, He Cares About Nothing"
Sept 2017 – Caught On Video: Maxine Waters Uses Funeral Speech To Push Trump Impeachment
Oct 2017 – Maxine Waters Threatens To "Go And Take Out 'Moron' Trump", The Most "Dangerous President Ever"
When asked what she hopes to achieve with her frequent "Impeach 45" chants around the country, Waters responded, "I have learned over the years that I've been in this business that there a few people who are willing to speak truth to power and to talk about what really is bothering our society and our democracy.
"It is not thought well of to step outside of that box," Waters said on Bloomberg TV.
"When I talk about impeachment, I describe what I think about this president. I think he's deplorable and I think he defined himself in the campaign the way that he mocked and mimicked a disabled journalist, the way he talked about grabbing women by their private parts," she said.
"The way he called names of his peers, etc., etc.," Waters told Bloomberg, apparently referring to his Republican primary opponents.
"I think that's unacceptable, and for people to allow this kind of behavior to be normalized is beyond what I believe our democracy should be all about, and so I encourage people and I inspire people and I show people that you don't have to be intimidated. You don't have to be afraid and you don't have to be traditional," she said.
"You need to step outside of the box and tell it like it is. That's what I do.
"Everywhere I go, I say, 'Impeach 45.'"
She added Trump should be impeached because "there's a belief that there has been collusion" with Russia.
"It's all there," she insisted.
As ABC notes, "When it comes to impeachment, the Constitution lists 'treason, bribery, or other high crimes and misdemeanors,' as justification for the proceedings…"
Now insulting countries and name-calling are high crimes?
Trump Is Poised To Take 2024 By Storm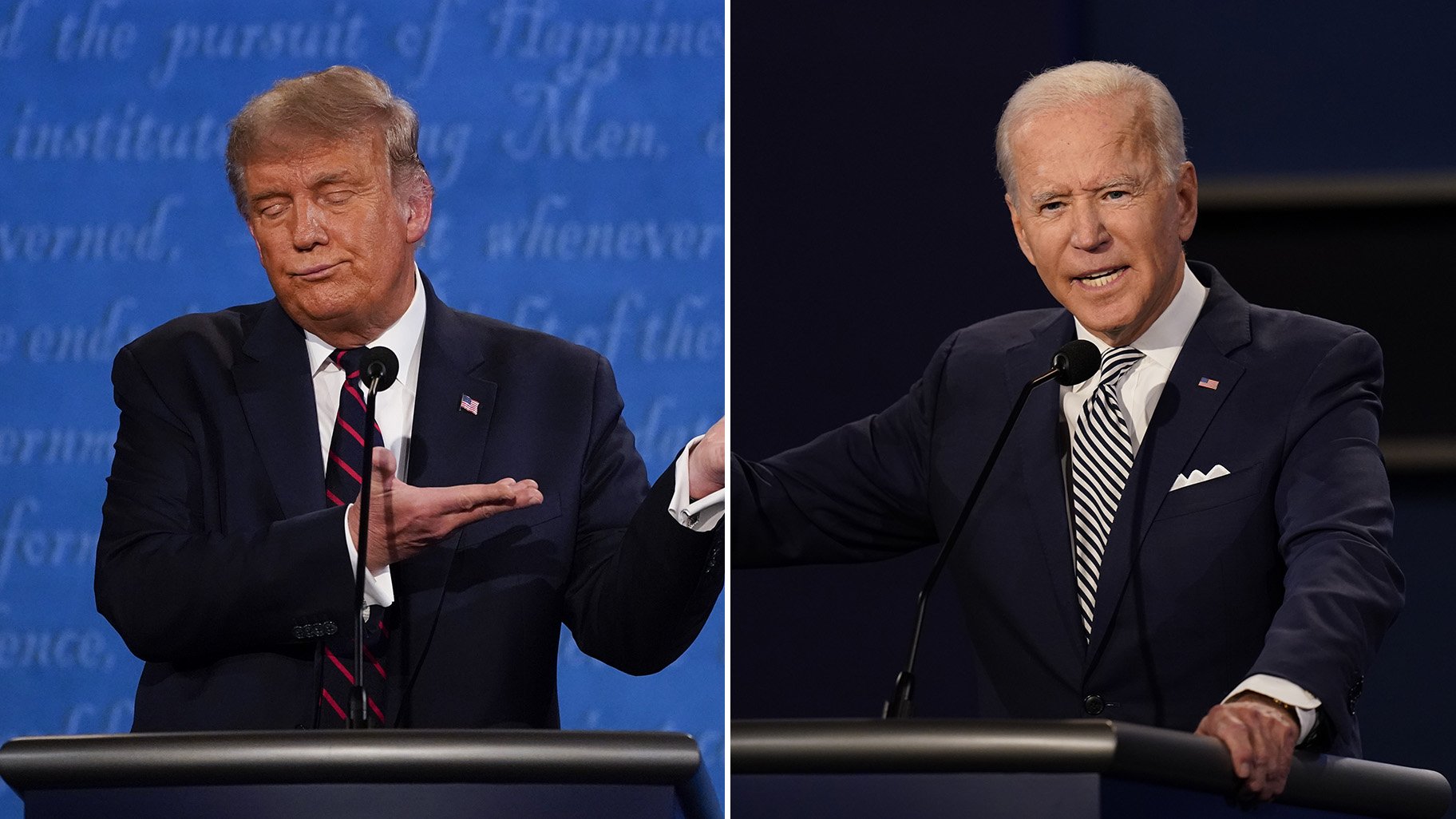 Biden has unsuccessfully been able to reform any issues left by the Trump administration and quite frankly has only made it worse. Inflation and the economy is hurting everyone, especially lower income voters who ironically voted for Biden. This has set off a windstorm for Biden as his approval rating goes further down the drain. With little hopes of any major policy wins before the 2022 election, Biden's Administration, which championed "getting things done", has stopped before it really even got off the ground.
With 2022 around the corner we will see a slue of Republican Presidential challengers, with Trump of course, being at the center of the pack. Rumors have it that Ron DeSantis, Chris Christie, and the like of Mitt Romney will all join the nomination, however this is only rumor and speculation. Trump however, will become the nominee. It would be hard for anyone to top someone who has already been President, even a firebrand like DeSantis, who has garnered  national support for a Presidential run.
Biden has failed so miserably that when a another Democrat attempts to challenge Trump's economy compared what we are in now, it will be completely inexcusable. Not to mention the major social engineering the majority of parents and Americans are rejecting in terms of the LGBTQ Mafia Agenda & BLM. Biden, if anything, has completely destroyed the Democratic party's chance of being a favorite with middle and upper-income voters, setting a disasters for the Democrats in 2024.
Lauren Witzke: Among Several Children on Hunter Biden Laptop, Including Chris Coon's Daughter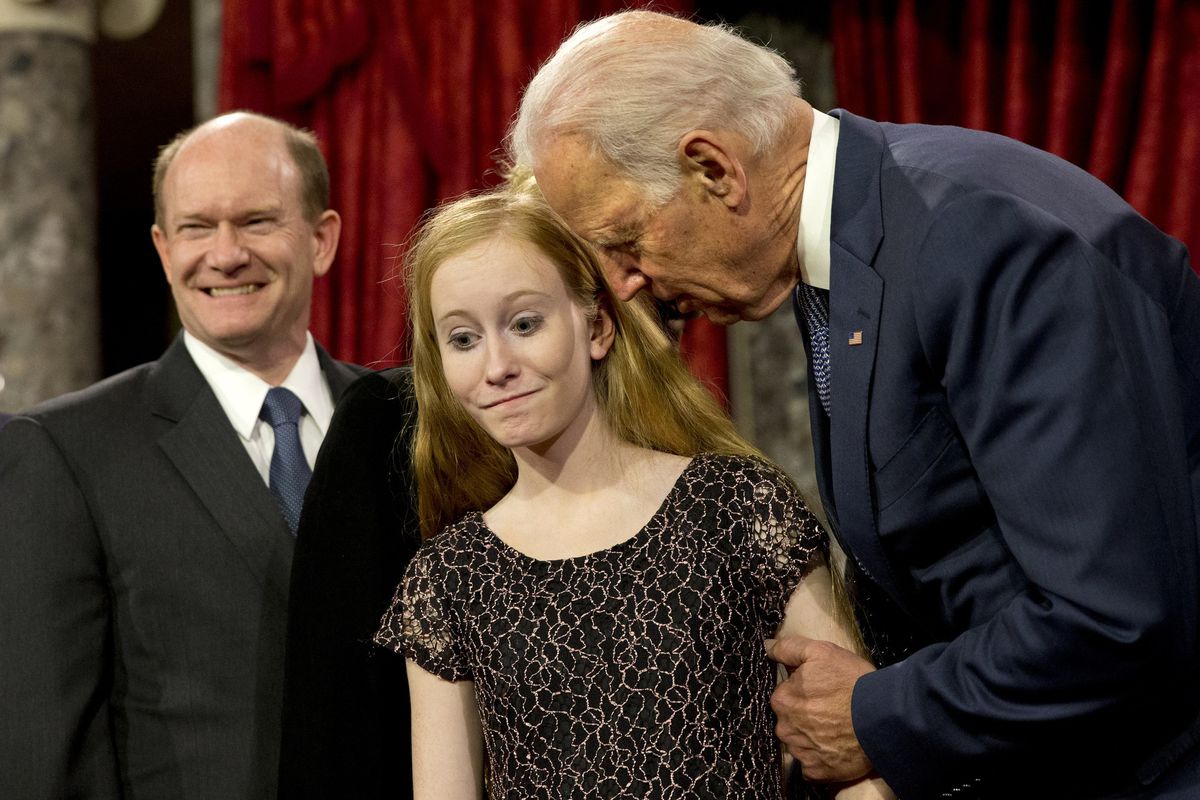 Well, folks. The dam is finally breaking on what is exactly going on with the Hunter Biden laptop scandal that the corporate media has refused to cover, simultaneously big tech is clamping down attempts to use their platform to share the story. And now we know why, because it involves underage children.
This weekend, Senatorial Candidate in Delaware and America First Patriot, Lauren Witzke, has exposed the most damning allegation yet. With an official police source confirming that Chris Coon's Daughter is one of several children on the Hunter Biden laptop.
BIG BREAKING NEWS:

"Sources close to and with deep knowledge of the investigation, have informed me that Chris Coons' DAUGHTER in addition to seven other underage girls are also featured on [Hunter Biden's] laptop." pic.twitter.com/rKWlUd7ep9

— Lauren Witzke (@LaurenWitzkeDE) October 24, 2020
There are other allegations going around possible connections to foreign children being on the Hunter Biden laptop as well as several children of other politicians including one of Barack Obama's daughter.
This only further proves Joe Biden and his entire family, and Chris Coons, are completely compromised by foreign entities and domestic deep state actors within our Government. They hold no allegiance to anything but what their masters tell them to do, because at the end of the day they are at the whims of others leaking this information and publicly destroying them and their career.
We can only imagine more damning allegations are coming to break now that we have a first look at just how explosive the "Laptop From Hell", as President Donald Trump puts it, really is.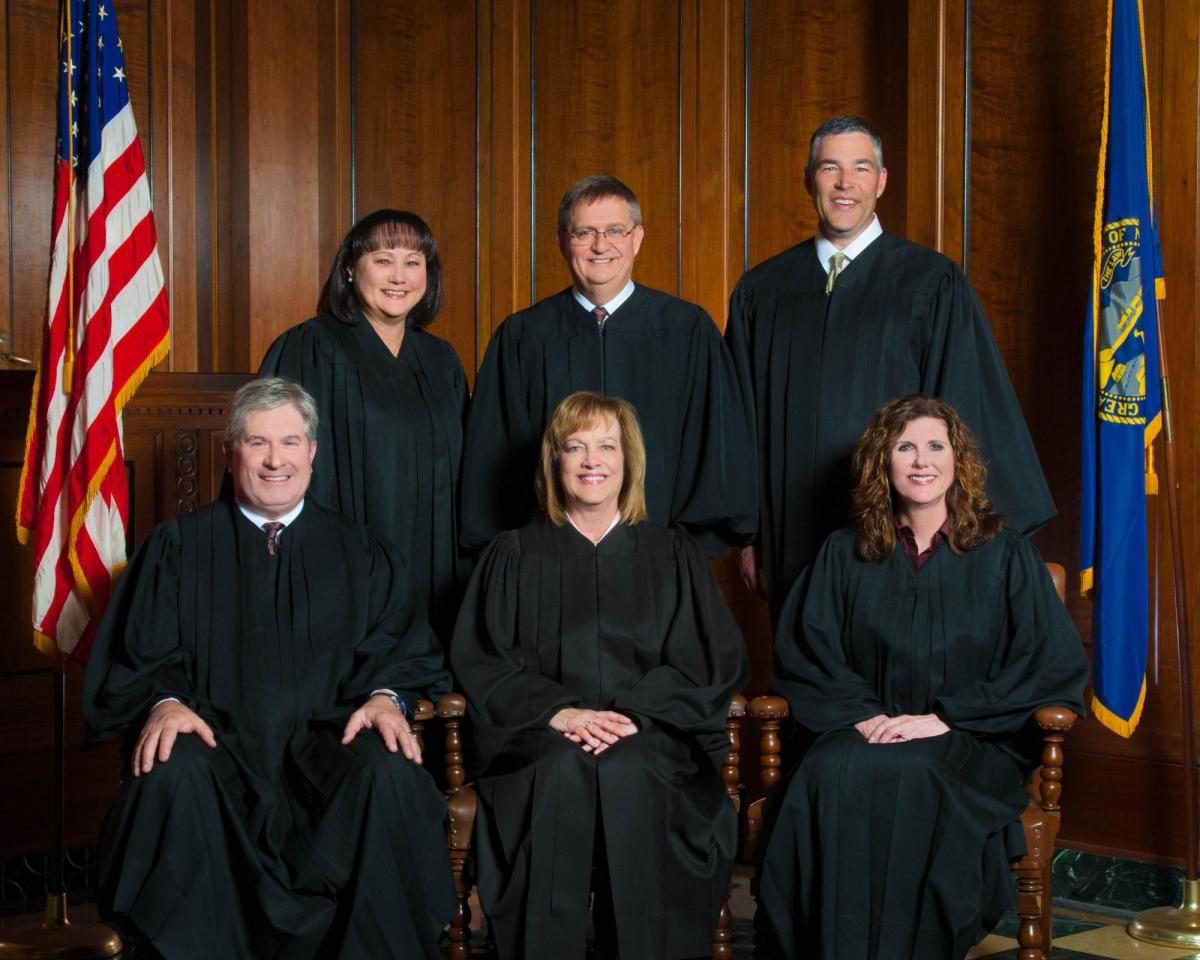 I'd rather be judged by 12 than carried by six.
That great lyric from Ice Cube has more bite and meaning in the run up to the 2020 election. Now we have the investigation of the investigators. The Mueller investigation and everything it has encompassed is now being scrutinized. We are finally looking at indictments and guilty pleas from the corrupt cabal that tried to bring down, frame, jail and impeach a duly elected, INNOCENT president and anyone in his sphere. Getting to the point of investigating the investigators has been a long hard slog.
We did not foresee how really deep and treacherous the swamp really was. You could investigate, indict and try someone like a Hillary Clinton for example, and someone of authority in that chain is a corrupt actor from the Deep State and you will then see the guilty party skate free. Or you can have a completely innocent Mike Flynn, Roger Stone, George Papodopoulos railroaded by a corrupt judge. The Michael Flynn case is the most glaring. The DOJ has dropped the case and charges against him and in an unprecedented move the judge does not drop the case, he extends it as if he is the prosecutor.
So there is a light at the end of the tunnel my friends. Donald Trump has been appointing a record number of federal judges. This is a brilliant move and somewhat frustrating and time consuming. But there is a method to the madness. Why investigate, indict and try just for a Deep State judge to let the guilty party walk free? Donald Trump has appointed over 300 judges and counting. More will be appointed to the bench and now there is a more likely chance when the guilty parties are tried, there will be justice. So there is a silver lining in this swamp covered cloud.
News@11
By Michael Ameer