Alwaleed Moved To High-Security Prison After Refusing To Give Up $6 Billion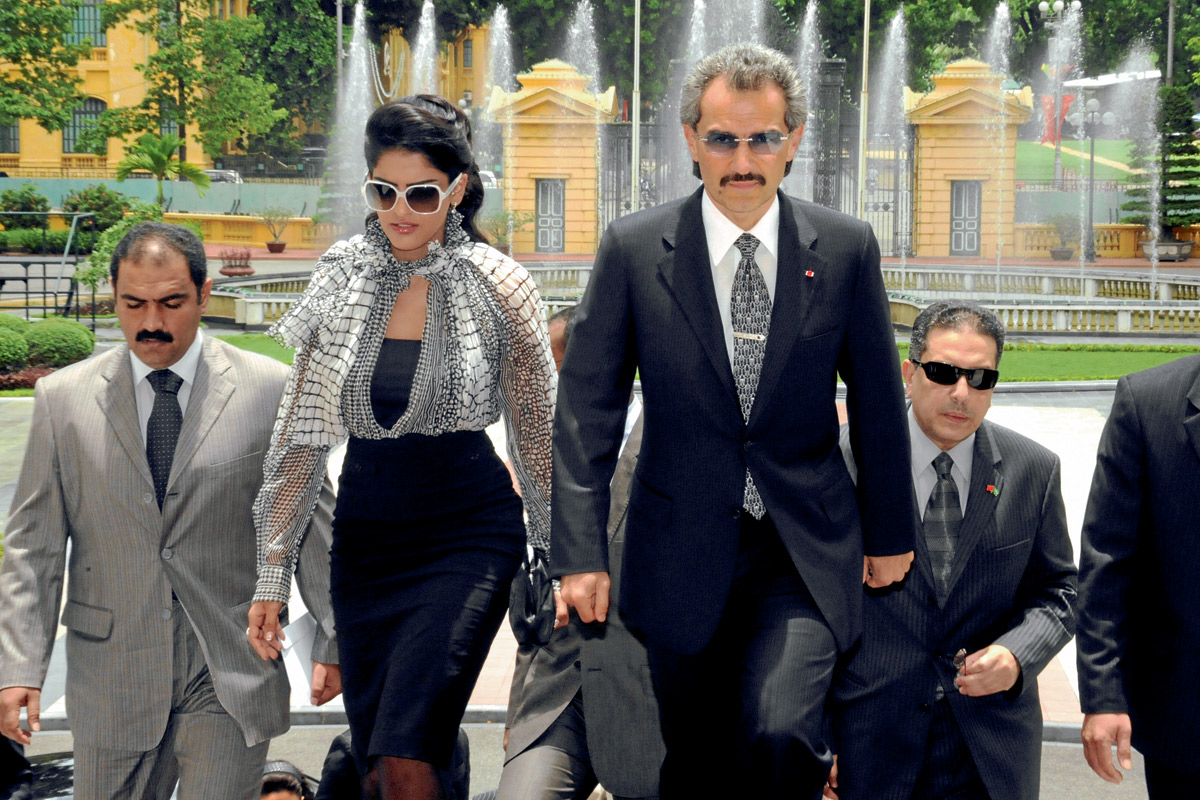 (Via Zerohedge)
Goodbye Ritz Carlton. Saudi Arabia's billionaire prince Alwaleed Bin Talal, has been carted off to Al Ha'ir prison, south of Riyadh, after refusing to pay a reported $6 billion to Crown Prince Mohammed Bin Salman to secure his freedom, following a massive consolidation of power on November 4, 2017 in which over 300 princes, ministers and other elites were rounded up in an "anti-corruption" purge.
Sources told the Middle East Montior that nearly 60 detainees were transferred to the most high security prison in the Kingdom. The prisoners include Prince Al-Waleed Bin Talal as Prince Turki Bin Abdullah and a number of government officials who refused to make the large financial payments for their release.
Among those arrested on allegations of corruption is Prince Alwaleed Bin Talal, the Saudi King's nephew who is worth more than $17bn according to Forbes, and owns stakes in Twitter, Lyft and Citigroup. According to a Daily Mail source, the crown prince had lulled Alwaleed into a false sense of security, inviting him to a meeting at his Al Yamamah palace, then sent officers to arrest him the night before the meeting.
'Suddenly at 2.45am all his guards were disarmed, the royal guards of MBS storm in,' said the source.
'He's dragged from his own bedroom in his pajamas, handcuffed, put in the back of an SUV, and interrogated like a criminal.
'They hung them upside down, just to send a message.
Purged princes and the like were taken to the Riydah Ritz Carlton Hotel, where they have reportedly been allowed to buy their freedom by giving up their billions in oil wealth for their lives.
As the Daily Mail reported in November, mercenaries purportedly employed by Academi – a successor to infamous US security contractor Blackwater, have been stringing up some of MBS's "guests" at the Riyadh Ritz Carlton by their feet and savagely beating them during interrogations. The claims have spread rapidly on Arabic-language social media, and even Lebanon's president Michel Aoun has accused MbS of using mercenaries.
Meanwhile, none of Prince Alwaleed's powerful friends appear to be coming to his defense. As CNBC points out:
One of the most stunning aspects of bin Talal's detention is how quiet his long list of influential friends have been about it. This week brought at least some mention of his plight with a statement from two former French presidents who expressed concern over Alwaleed's status. But let's face it: a few words from a couple of French ex-presidents is peanuts.
So now we have bin Alwaleed in an actual prison, with a government aggressively taking cash and assets, and still no significant outcry from his foreign friends.
Bin Salman came to power last summer after King Salman changed the order of succession and made Bin Salman crown prince. In addition to his "anti-corruption" puge to consolidate power and wealth, the country has embarked on an ambitious plan called "Vision 2030"- which aims to modernize Saudi Arabia and break its dependence on oil production, as well as combat human rights violations.


In late September, Saudi Arabia took the unprecedented step of allowing women to drive. "The royal decree will implement the provisions of traffic regulations, including the issuance of driving licenses for men and women alike," the Saudi Press Agency said, according to Al Aribaya
Meanwhile, A Saudi Government panel has asked that all marriage contracts for girls under the age of 18 be approved by family courts – the latest step in a series of sweeping reforms under the lead of their new Crown Prince, Mohammad bin Salman. While falling short of outlawing child marriage, the request marks the first major legislation involving the long-standing practice primarily overseen by Saudi clerics and local judges – not family courts.


The proposed legislation was part of a series of recommendations by the Committee of Islamic and Judiciary Affairs last Monday, which also called for "competent" family courts to oversee premarital virginity tests for girls under 18.
"The committee acceded to have those under 18 submit their marriage contracts, as well as a pre-marital tests to a competent court to determine their case" -Councilwoman Dr. Eqbal Darandari
"Some Shoura members disagreed with this decision because they believed it meant we condone underage marriage," said Darandari, adding "Others suggested that only those between the ages of 16-18 can transfer their cases to a judge, and those below 16 cannot get married. Some members demanded this be applied to underage boys, as well."
Dr. Darandari is among several Saudi legislators who believe in an an age limit for underage girls' to marry. "Girls' voices must be heard and their opinions taken into consideration. I don't believe a pre-marital test is enough. In my opinion, I think we need a female committee — made of a doctor, lawyer, psychologist and social worker — that studies the girl's state in order to assess whether or not she can get married."


She also warned of the damage which can occur to children who are forced into marriage.
"Those that are fifteen or younger can undergo severe physical and psychological damage through marriage, and they're probably unequipped for it. I believe there should be sanctions to those who do not adhere to that, and in the case of a marriage during that delicate age, a girl's right to demand a divorce if things don't work out should be guaranteed." -Dr. Eqbal Darandari
So there you have it – Bin Salman is attempting to modernize his country, while wrestling power from long-standing oil families. And for those who don't comply, it's off to prison where the beatings shall continue until morale improves.
Trump Is Poised To Take 2024 By Storm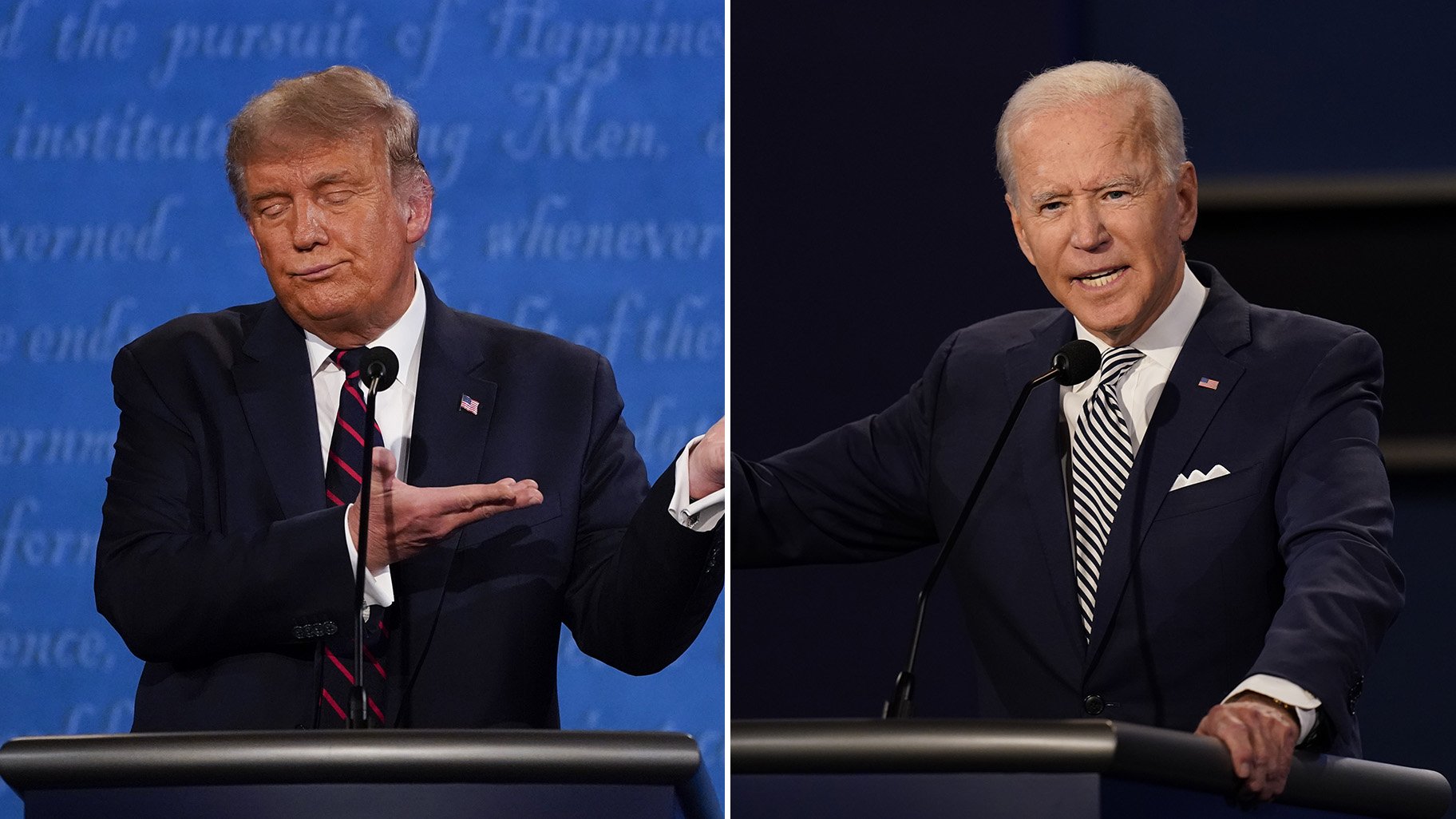 Biden has unsuccessfully been able to reform any issues left by the Trump administration and quite frankly has only made it worse. Inflation and the economy is hurting everyone, especially lower income voters who ironically voted for Biden. This has set off a windstorm for Biden as his approval rating goes further down the drain. With little hopes of any major policy wins before the 2022 election, Biden's Administration, which championed "getting things done", has stopped before it really even got off the ground.
With 2022 around the corner we will see a slue of Republican Presidential challengers, with Trump of course, being at the center of the pack. Rumors have it that Ron DeSantis, Chris Christie, and the like of Mitt Romney will all join the nomination, however this is only rumor and speculation. Trump however, will become the nominee. It would be hard for anyone to top someone who has already been President, even a firebrand like DeSantis, who has garnered  national support for a Presidential run.
Biden has failed so miserably that when a another Democrat attempts to challenge Trump's economy compared what we are in now, it will be completely inexcusable. Not to mention the major social engineering the majority of parents and Americans are rejecting in terms of the LGBTQ Mafia Agenda & BLM. Biden, if anything, has completely destroyed the Democratic party's chance of being a favorite with middle and upper-income voters, setting a disasters for the Democrats in 2024.
Lauren Witzke: Among Several Children on Hunter Biden Laptop, Including Chris Coon's Daughter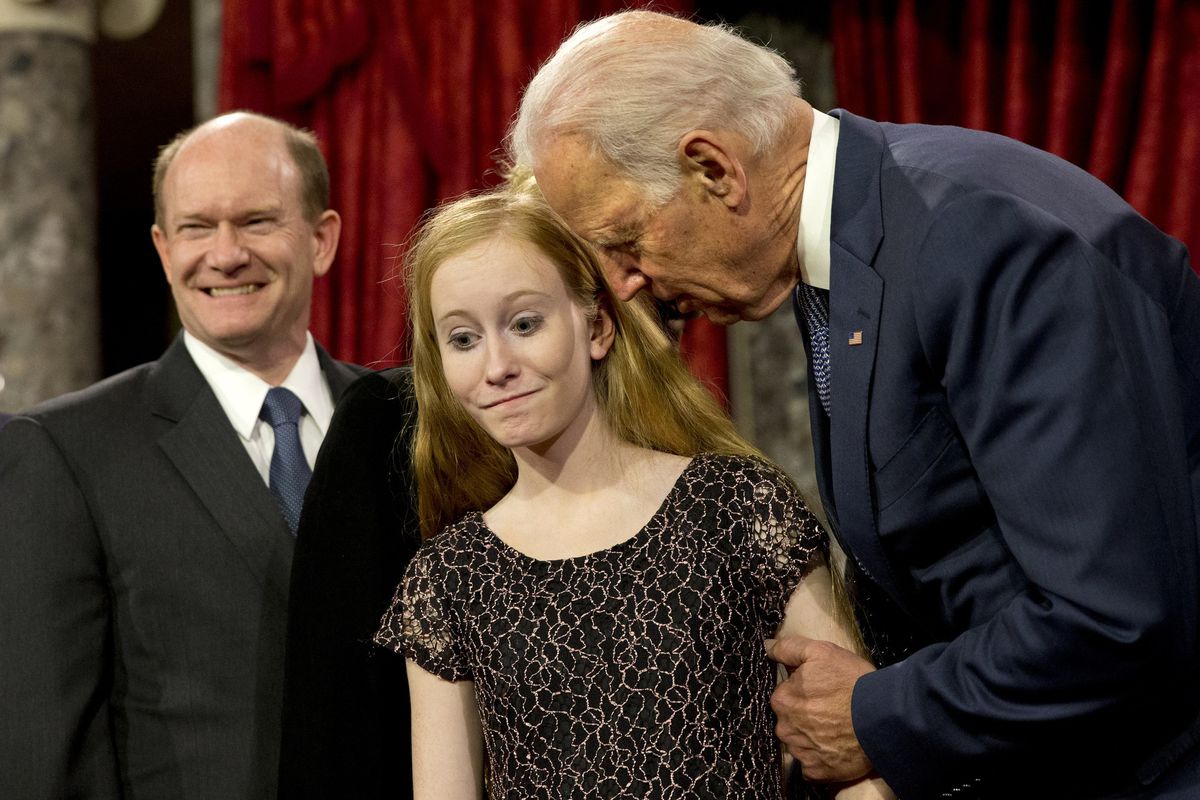 Well, folks. The dam is finally breaking on what is exactly going on with the Hunter Biden laptop scandal that the corporate media has refused to cover, simultaneously big tech is clamping down attempts to use their platform to share the story. And now we know why, because it involves underage children.
This weekend, Senatorial Candidate in Delaware and America First Patriot, Lauren Witzke, has exposed the most damning allegation yet. With an official police source confirming that Chris Coon's Daughter is one of several children on the Hunter Biden laptop.
BIG BREAKING NEWS:

"Sources close to and with deep knowledge of the investigation, have informed me that Chris Coons' DAUGHTER in addition to seven other underage girls are also featured on [Hunter Biden's] laptop." pic.twitter.com/rKWlUd7ep9

— Lauren Witzke (@LaurenWitzkeDE) October 24, 2020
There are other allegations going around possible connections to foreign children being on the Hunter Biden laptop as well as several children of other politicians including one of Barack Obama's daughter.
This only further proves Joe Biden and his entire family, and Chris Coons, are completely compromised by foreign entities and domestic deep state actors within our Government. They hold no allegiance to anything but what their masters tell them to do, because at the end of the day they are at the whims of others leaking this information and publicly destroying them and their career.
We can only imagine more damning allegations are coming to break now that we have a first look at just how explosive the "Laptop From Hell", as President Donald Trump puts it, really is.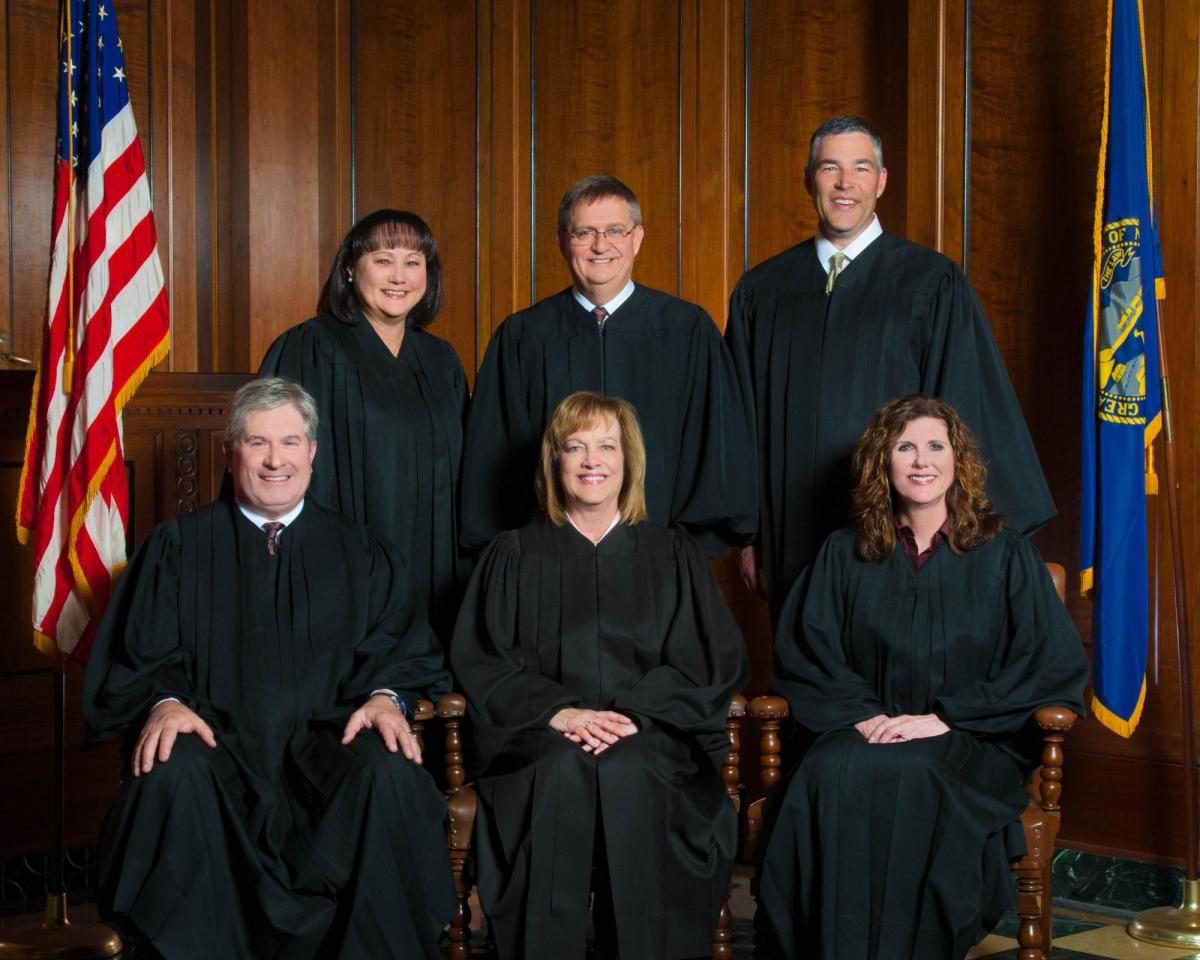 I'd rather be judged by 12 than carried by six.
That great lyric from Ice Cube has more bite and meaning in the run up to the 2020 election. Now we have the investigation of the investigators. The Mueller investigation and everything it has encompassed is now being scrutinized. We are finally looking at indictments and guilty pleas from the corrupt cabal that tried to bring down, frame, jail and impeach a duly elected, INNOCENT president and anyone in his sphere. Getting to the point of investigating the investigators has been a long hard slog.
We did not foresee how really deep and treacherous the swamp really was. You could investigate, indict and try someone like a Hillary Clinton for example, and someone of authority in that chain is a corrupt actor from the Deep State and you will then see the guilty party skate free. Or you can have a completely innocent Mike Flynn, Roger Stone, George Papodopoulos railroaded by a corrupt judge. The Michael Flynn case is the most glaring. The DOJ has dropped the case and charges against him and in an unprecedented move the judge does not drop the case, he extends it as if he is the prosecutor.
So there is a light at the end of the tunnel my friends. Donald Trump has been appointing a record number of federal judges. This is a brilliant move and somewhat frustrating and time consuming. But there is a method to the madness. Why investigate, indict and try just for a Deep State judge to let the guilty party walk free? Donald Trump has appointed over 300 judges and counting. More will be appointed to the bench and now there is a more likely chance when the guilty parties are tried, there will be justice. So there is a silver lining in this swamp covered cloud.
News@11
By Michael Ameer