Hungary Introduces "Stop Soros" Because Of Illegal Migrants, Vowing To "Fend Them Off Any Means Necessary"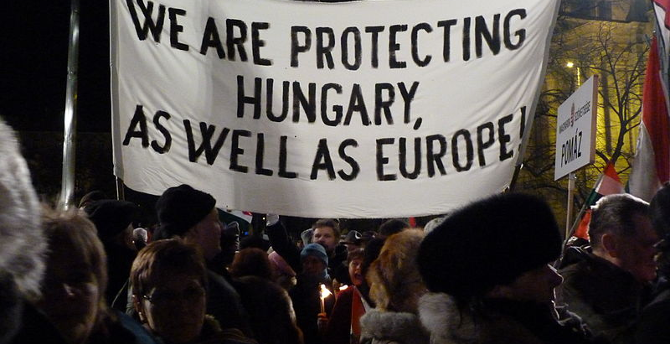 (Via Zerohedge)
Hungarian lawmakers previewed a proposed legislation package aimed at stemming the flood of mass illegal migrants through "every means possible," including those who are aided by foreign funded NGOs such as the various organizations tied to billionaire George Soros.
The legislative package presented during a Wednesday cabinet meeting has been referred to as the "Stop Soros Act" by government spokesman Zoltan Kovacs, in reference to the 87-year-old US-Hungarian financier who has been in a long-standing fallout with Hungarian Prime Minister Viktor Orbán.
"If Soros is found to have engaged in such activity, meaning he organizes illegal immigration, then the rules will apply to him," Kovacs said.
While the exact details will be presented on Thursday, Hungarian media detailed three primary pillars of the new legislation outlined by Interior Minister Sándor Pintér (translated):
NGOs which participate in or support illegal immigration will be obligated to provide data to the government on their activities.
Affected NGOs that receive money from abroad must pay a 25% tax, collected by the National Tax and Customs administration.
Foreign nationals and Hungarian activists who support mass illegal migration may be subject to a restraining order which requires they remain up to 5 miles from the border, with diplomats and UN representatives exempt.
Observance of these rules, Pintér said, will be checked by the prosecutor's office, and if it finds an infringement, it will inform the court and propose a sanction on which the court may decide. -origo.hu (translated)
The legislation follows an October, 2017 probe into Soros' "Open Society" network, in which Orbán instructed his intelligence services to map what he described as the networks run by the billionaire financier's "empire" targeting his country, reported Bloomberg. Orbán also mailed a Soros-related questionnaire to all 8 million Hungarian voters (see: Hungary Launches Anti-Soros Political Campaign).
As an illustration of the types of assistance provided by Soros NGO's during a Wednesday press conference, Interior Minister Pintér gave the example of someone giving a mobile phone to an illegal migrant "with the aim of showing how to get to, say Sweden."
As we noted in December, three decades ago, Soros paid for a young Viktor Orbán to study in Britain. And as recently as 2010, Soros donated $1 million to Orbán's government to help the cleanup effort following the infamous "red sludge" disaster.
But the once-warm relationship between the two men has deteriorated substantially over the past seven years, as Orbán has drifted further to the right. In 2014, the leader of Hungary's Fidesz party declared he would seek to model Hungary's government after "illiberal" democracies like the government of Russian President Vladimir Putin.
Of late, Orbán has accused the "open border" tycoon and philanthropist of trying to undermine European values and cultural identities by actively promoting and assisting a flood of refugees and asylum seekers from largely Muslim countries.
In 2015, Soros stated that the European Union "has to accept at least a million asylum-seekers annually for the foreseeable future. And, to do that, it must share the burden fairly."
In December, Soros was accused by Orbán of planning to interfere with Hungary's upcoming April, 2018 election by distributing pro-immigration propaganda via Soros-linked NGOs.
Hungary is far from alone in its desire to preserve its borders, language and culture: Poland has joined Hungary's anti-immigration stance, drawing rebuke and threats from the European Union, of which it is a member. At an early January press conference in Budapest, Viktor Orbán and Polish Prime Minister Mateusz Morawiecki told reporters "The EU's migration policy… has failed," adding "It is clear that the European people don't want immigration, while several European leaders are still forcing the failed immigration policy."
"In terms of migration and quotas that were to be imposed on (EU) member countries we strongly reject such an approach as it infringes on sovereign decisions of member states," Morawiecki said.
Meanwhile, last year in Austria, a 31-year-old anti-immigration candidate led his party to victory in Parliamentary elections. In the Czech Republic, a populist tycoon named Andrej Babis who's been described as the "Czech Donald Trump." Babis led his party to a landslide victory, making him the frontrunner to become the republic's next prime minister. Italy's two richest regions overwhelmingly voted for autonomy over the weekend, and so on.
That said, with his unlimited financial resources, Soros is more than capable of striking back against Orbán. The billionaire financier donated $18 billion in assets from his family office to his "Open Society" foundation, which oversees a network of dozens of nonprofits that seek to promote Soros's political values. Incidentally, the final showdown – financial or otherwise – may be not between Soros and Orban but Soros and Putin whose wealth, according to some estimates as much as $200 billion, is orders of magnitude higher than that of Soros.
In November, Soros responded to Orbán, posting a scathing rebuttal to his website for an "anti-Soros, anti-Muslim, anti-Semitic propaganda effort."
With Hungary's health care and education systems in distress and corruption rife, the current government has sought to create an outside enemy to distract citizens. The government selected George Soros for this purpose, launching a massive anti-Soros media campaign costing tens of millions of euros in taxpayer money, stoking anti-Muslim sentiment, and employing anti-Semitic tropes reminiscent of the 1930s. The national consultation is part of an ongoing propaganda effort that has been underway since May 2015 that included the "Stop Brussels" consultation in the spring of 2017 and the referendum that vilified migrants and refugees in 2016.
Soros went on to offer a "rebuttal", which in several cases read more like a confirmation of Orban's "propaganda."
Trump Is Poised To Take 2024 By Storm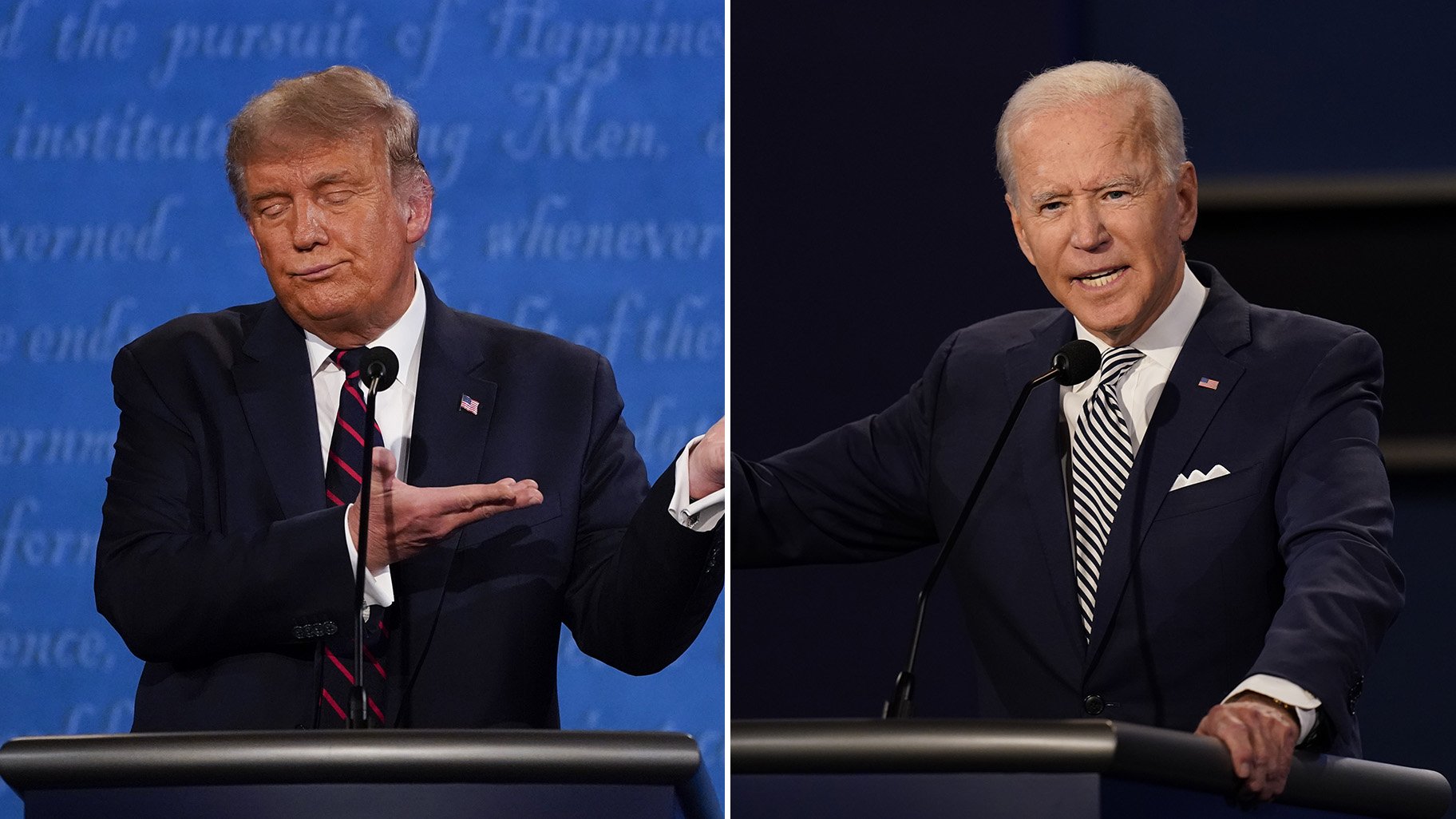 Biden has unsuccessfully been able to reform any issues left by the Trump administration and quite frankly has only made it worse. Inflation and the economy is hurting everyone, especially lower income voters who ironically voted for Biden. This has set off a windstorm for Biden as his approval rating goes further down the drain. With little hopes of any major policy wins before the 2022 election, Biden's Administration, which championed "getting things done", has stopped before it really even got off the ground.
With 2022 around the corner we will see a slue of Republican Presidential challengers, with Trump of course, being at the center of the pack. Rumors have it that Ron DeSantis, Chris Christie, and the like of Mitt Romney will all join the nomination, however this is only rumor and speculation. Trump however, will become the nominee. It would be hard for anyone to top someone who has already been President, even a firebrand like DeSantis, who has garnered  national support for a Presidential run.
Biden has failed so miserably that when a another Democrat attempts to challenge Trump's economy compared what we are in now, it will be completely inexcusable. Not to mention the major social engineering the majority of parents and Americans are rejecting in terms of the LGBTQ Mafia Agenda & BLM. Biden, if anything, has completely destroyed the Democratic party's chance of being a favorite with middle and upper-income voters, setting a disasters for the Democrats in 2024.
Lauren Witzke: Among Several Children on Hunter Biden Laptop, Including Chris Coon's Daughter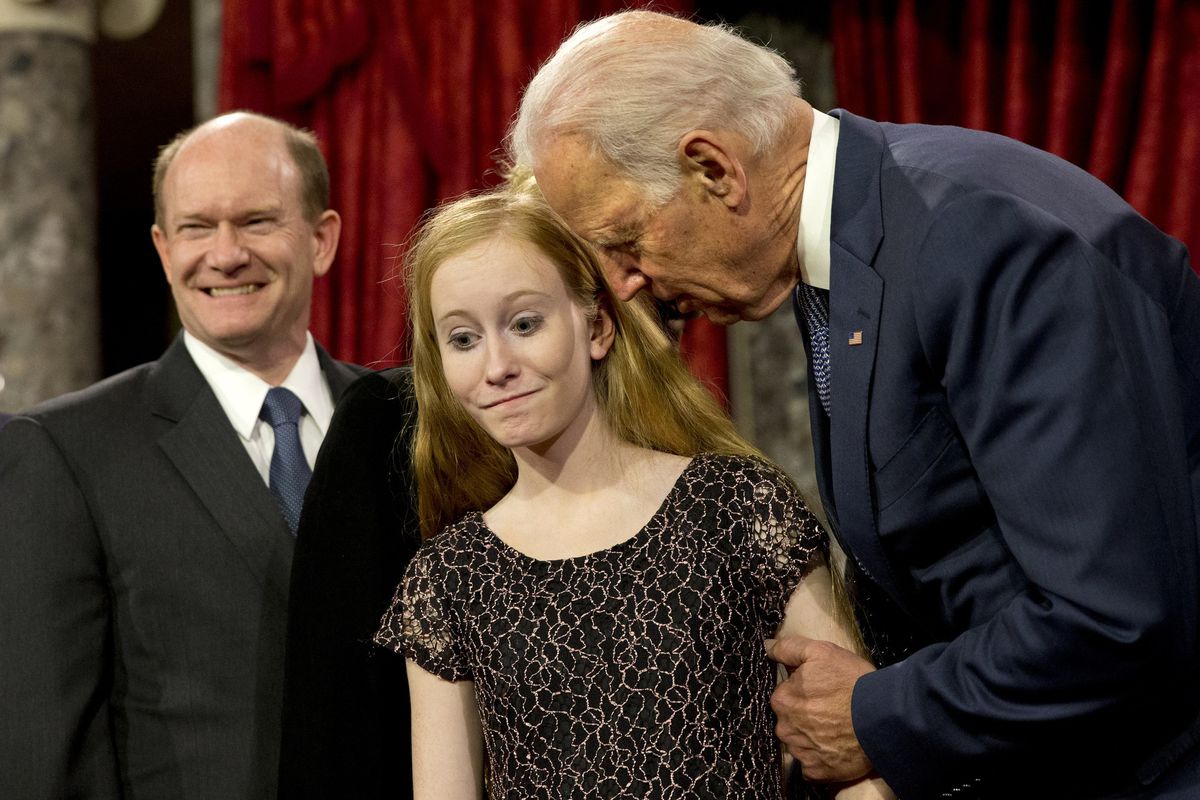 Well, folks. The dam is finally breaking on what is exactly going on with the Hunter Biden laptop scandal that the corporate media has refused to cover, simultaneously big tech is clamping down attempts to use their platform to share the story. And now we know why, because it involves underage children.
This weekend, Senatorial Candidate in Delaware and America First Patriot, Lauren Witzke, has exposed the most damning allegation yet. With an official police source confirming that Chris Coon's Daughter is one of several children on the Hunter Biden laptop.
BIG BREAKING NEWS:

"Sources close to and with deep knowledge of the investigation, have informed me that Chris Coons' DAUGHTER in addition to seven other underage girls are also featured on [Hunter Biden's] laptop." pic.twitter.com/rKWlUd7ep9

— Lauren Witzke (@LaurenWitzkeDE) October 24, 2020
There are other allegations going around possible connections to foreign children being on the Hunter Biden laptop as well as several children of other politicians including one of Barack Obama's daughter.
This only further proves Joe Biden and his entire family, and Chris Coons, are completely compromised by foreign entities and domestic deep state actors within our Government. They hold no allegiance to anything but what their masters tell them to do, because at the end of the day they are at the whims of others leaking this information and publicly destroying them and their career.
We can only imagine more damning allegations are coming to break now that we have a first look at just how explosive the "Laptop From Hell", as President Donald Trump puts it, really is.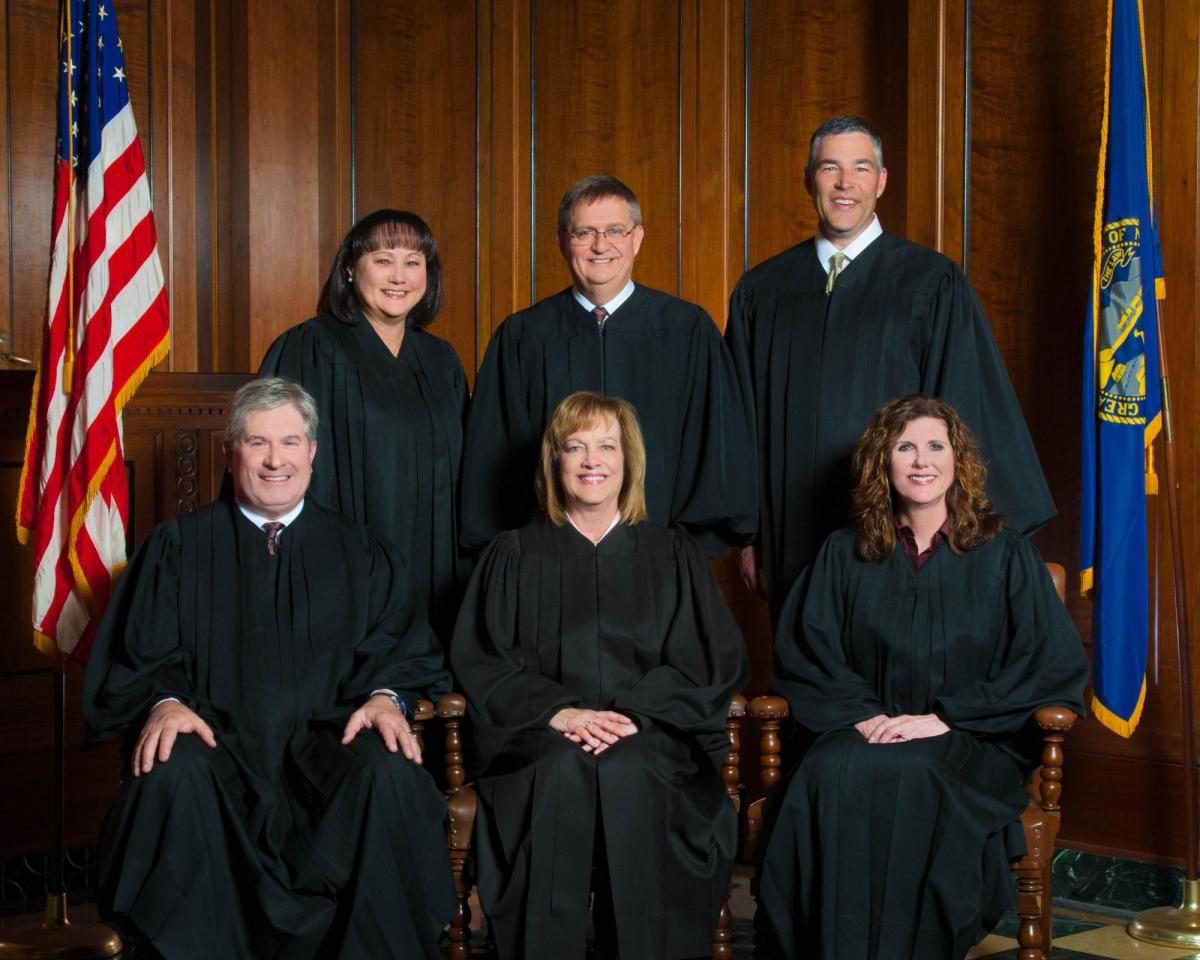 I'd rather be judged by 12 than carried by six.
That great lyric from Ice Cube has more bite and meaning in the run up to the 2020 election. Now we have the investigation of the investigators. The Mueller investigation and everything it has encompassed is now being scrutinized. We are finally looking at indictments and guilty pleas from the corrupt cabal that tried to bring down, frame, jail and impeach a duly elected, INNOCENT president and anyone in his sphere. Getting to the point of investigating the investigators has been a long hard slog.
We did not foresee how really deep and treacherous the swamp really was. You could investigate, indict and try someone like a Hillary Clinton for example, and someone of authority in that chain is a corrupt actor from the Deep State and you will then see the guilty party skate free. Or you can have a completely innocent Mike Flynn, Roger Stone, George Papodopoulos railroaded by a corrupt judge. The Michael Flynn case is the most glaring. The DOJ has dropped the case and charges against him and in an unprecedented move the judge does not drop the case, he extends it as if he is the prosecutor.
So there is a light at the end of the tunnel my friends. Donald Trump has been appointing a record number of federal judges. This is a brilliant move and somewhat frustrating and time consuming. But there is a method to the madness. Why investigate, indict and try just for a Deep State judge to let the guilty party walk free? Donald Trump has appointed over 300 judges and counting. More will be appointed to the bench and now there is a more likely chance when the guilty parties are tried, there will be justice. So there is a silver lining in this swamp covered cloud.
News@11
By Michael Ameer