General Michael Flynn "The Obama Kryptonite"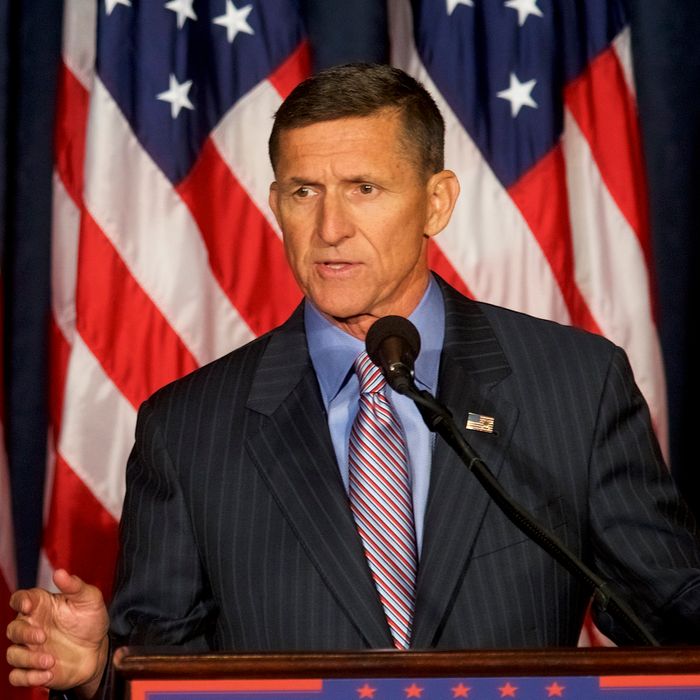 The important details the media conspicuously leave out.
When last we left General Flynn our caped crusader in my previous article, he was at the precipice of a hideous judicial roadblock not scene in recent memory. What we will delve into here will be the small details that will color your perception of the Government vs Michael T. Flynn in a totally different hue. You grow weary night after night of listening to half truths and outright lies in the media. There is a definitively evil intent behind this type of reporting. Some of the reporters are multimillionaire graduates of ivy league schools. They are definitely educated and know exactly of what they speak. Purposeful omission is the same as a willful lie.
In 2014 General Michael T. Flynn was the Director of Intelligence for the Obama administration. He testified before congress on security issues under the Obama administration and soon after was unceremoniously fired. Mike Flynn disagreed with the administration on a host of issues and one was the ascension of ISIS. The Iran deal was another point of friction. Flynn had the inside scoop on the outright lies the administration used to cover up The Benghazi tragedy. Benghazi was a planned terror attack they blamed on an obscure video that to this date not many have seen, but to add insult to injury in pushing their video narrative they arranged a 70 thousand dollar taxpayer funded video decrying negative islamophobic portrayal in the media. Then arresting the innocent maker of the video to complete the Hollywood ending. CIA director John Brennan was funding official government operations off the books to the tune of billions of dollars, sometimes involving shady foreign financiers. General Flynn was going to audit the intelligence agencies as well as restructure them and spill the beans on all illegal and unethical activities. Before all of this could happen he was fired!
Low and behold after Obama fires Flynn to quell the mutiny, soon after, Flynn is hired by the incoming Trump administration after the warning of Obama to Trump that Flynn was bad news. So you can imagine the utter panic the Obama officials felt when they saw General Flynn entering and exiting Trump tower during the transition. So Flynn was immediately targeted, Public Enemy #1 on the Obama Most Wanted list. So this lays out the motive.
To dispel some rumors that Flynn lied, FBI agents Pientka and Strzok said initially they thought Flynn was being truthful in the unscrupulous Whitehouse interview. The original 302 FBI notes from that interview have gone missing or fishing. How could the worlds premiere law enforcement agency lose the notes on a case of this magnitude, unless it was on purpose? The transcript or audio of the phone call was never reviewed by Flynn's legal team to actually show where exactly they thought Flynn lied. Yes he lied but we are not going to show it to you. It's probably because he did not lie. The agents initially said he didn't lie and nowhere in any records does it speak of sanctions in which they said he spoke or lied about. General Flynn speaking with his Russian counter-part about sanctions are perfectly legal so why would he lie about something legal and he knows the call was being monitored? Also he spoke with approximately 30 countries in a 24 hour period while on vacation in the Dominican Republic. So it suffices to say he may not remember every little exact detail. This is the discrepancy with Mike Pence. General Flynn could not remember exactly what was said on all of those phone calls and the FBI said he illegally talked about sanctions which was not illegal and the evidence of that has not shown up yet.
FARA the Foreign Agents Registration Act. They also hid a small connection in the fine print of Flynn's Turkish company that may have some minor contact to Russia, so when Flynn says he does not work for the Russians they can say he lied. They also said Flynn was guilty of not filing his FARA paperwork correctly. This is a crock! There is never usually harsh punishment for FARA violations. The Podestas with whom Paul Manafort Trumps brief campaign advisor worked for, along with the DNC, Hillary Clinton and many other politicians had FARA violations. The Podesta brothers John and Tony are free as a bird FARA violations and all. Slap on the wrist and don't pass go. A FARA violation is like a speeding ticket. Pay your fine, retroactively file your paperwork and move on. Obama brought up the LOGAN ACT. This states a civilian can not make policy with a foreign government without express consent from the current administration. Flynn was working for the administration doing his job. So the never used in our history LOGAN ACT would not apply. So you see they were desperate to dig up dirt on Flynn, and were coming up empty everytime. Obama had everyone in his administration listening and combing through Flynn's calls to dig up dirt. So to the point Flynn was being targeted and spied on he never did anything wrong or against the law. The prosecution also threatened Flynn's son with prosecution after Flynn endured 2 million dollars in legal fees having to sell his house, he plead guilty. Facing bankruptcy and an incoming attack on his family Flynn plead guilty. How many media sites and broadcasts would give you all of this information? Stay tuned, News@11
By Michael Ameer
Trump Is Poised To Take 2024 By Storm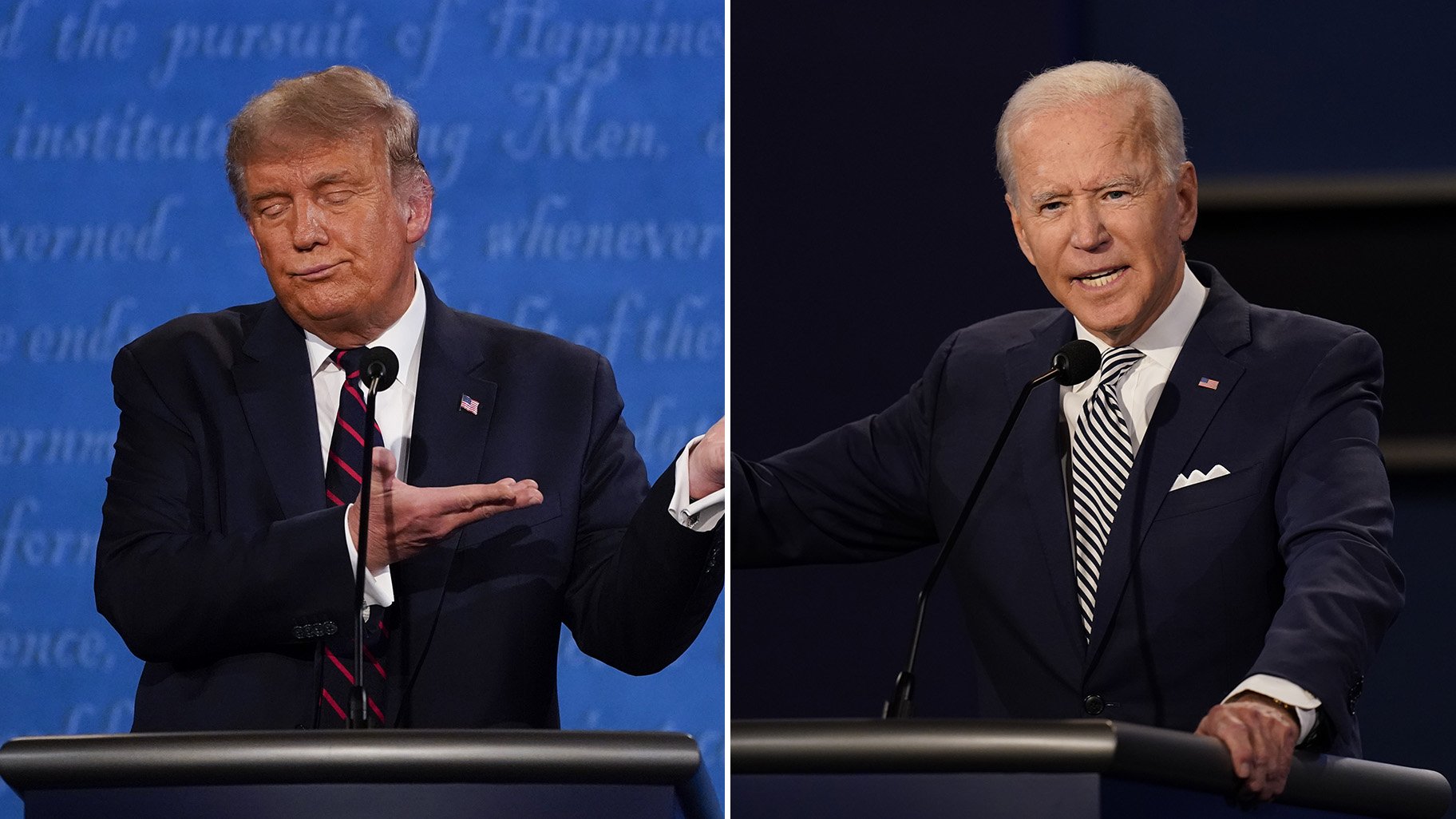 Biden has unsuccessfully been able to reform any issues left by the Trump administration and quite frankly has only made it worse. Inflation and the economy is hurting everyone, especially lower income voters who ironically voted for Biden. This has set off a windstorm for Biden as his approval rating goes further down the drain. With little hopes of any major policy wins before the 2022 election, Biden's Administration, which championed "getting things done", has stopped before it really even got off the ground.
With 2022 around the corner we will see a slue of Republican Presidential challengers, with Trump of course, being at the center of the pack. Rumors have it that Ron DeSantis, Chris Christie, and the like of Mitt Romney will all join the nomination, however this is only rumor and speculation. Trump however, will become the nominee. It would be hard for anyone to top someone who has already been President, even a firebrand like DeSantis, who has garnered  national support for a Presidential run.
Biden has failed so miserably that when a another Democrat attempts to challenge Trump's economy compared what we are in now, it will be completely inexcusable. Not to mention the major social engineering the majority of parents and Americans are rejecting in terms of the LGBTQ Mafia Agenda & BLM. Biden, if anything, has completely destroyed the Democratic party's chance of being a favorite with middle and upper-income voters, setting a disasters for the Democrats in 2024.
Lauren Witzke: Among Several Children on Hunter Biden Laptop, Including Chris Coon's Daughter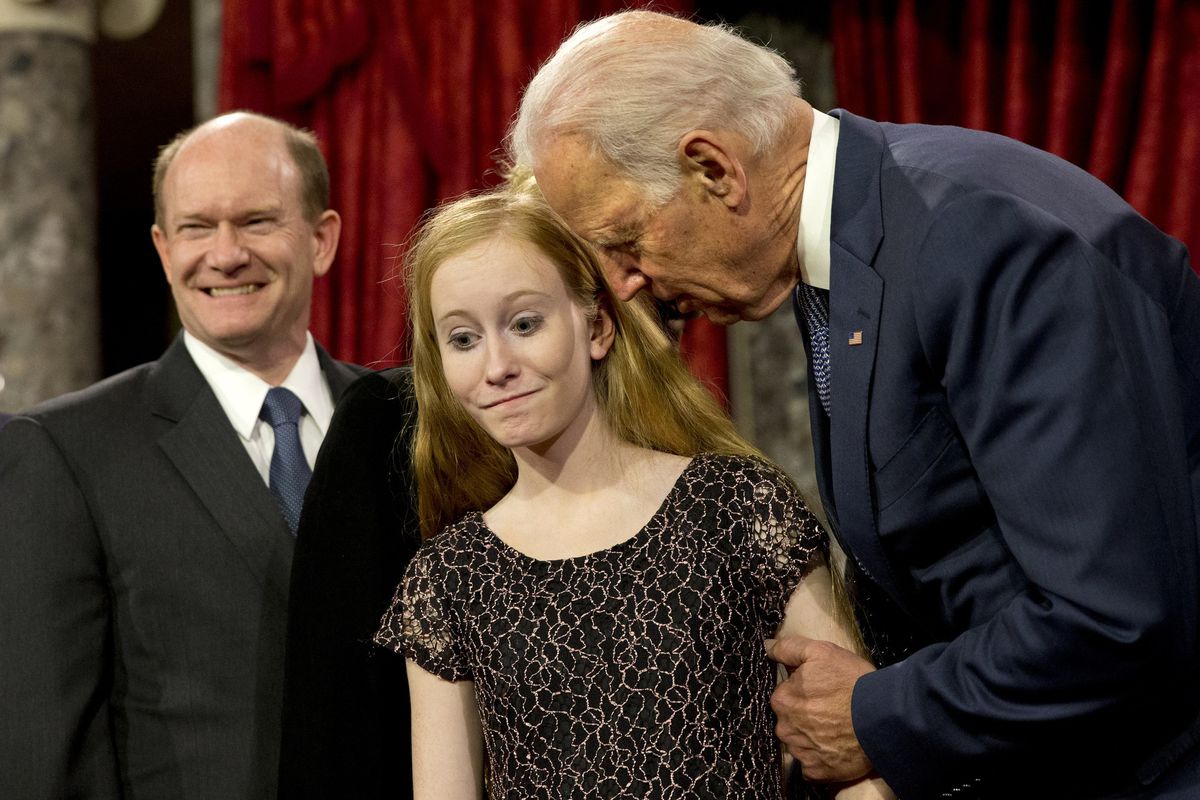 Well, folks. The dam is finally breaking on what is exactly going on with the Hunter Biden laptop scandal that the corporate media has refused to cover, simultaneously big tech is clamping down attempts to use their platform to share the story. And now we know why, because it involves underage children.
This weekend, Senatorial Candidate in Delaware and America First Patriot, Lauren Witzke, has exposed the most damning allegation yet. With an official police source confirming that Chris Coon's Daughter is one of several children on the Hunter Biden laptop.
BIG BREAKING NEWS:

"Sources close to and with deep knowledge of the investigation, have informed me that Chris Coons' DAUGHTER in addition to seven other underage girls are also featured on [Hunter Biden's] laptop." pic.twitter.com/rKWlUd7ep9

— Lauren Witzke (@LaurenWitzkeDE) October 24, 2020
There are other allegations going around possible connections to foreign children being on the Hunter Biden laptop as well as several children of other politicians including one of Barack Obama's daughter.
This only further proves Joe Biden and his entire family, and Chris Coons, are completely compromised by foreign entities and domestic deep state actors within our Government. They hold no allegiance to anything but what their masters tell them to do, because at the end of the day they are at the whims of others leaking this information and publicly destroying them and their career.
We can only imagine more damning allegations are coming to break now that we have a first look at just how explosive the "Laptop From Hell", as President Donald Trump puts it, really is.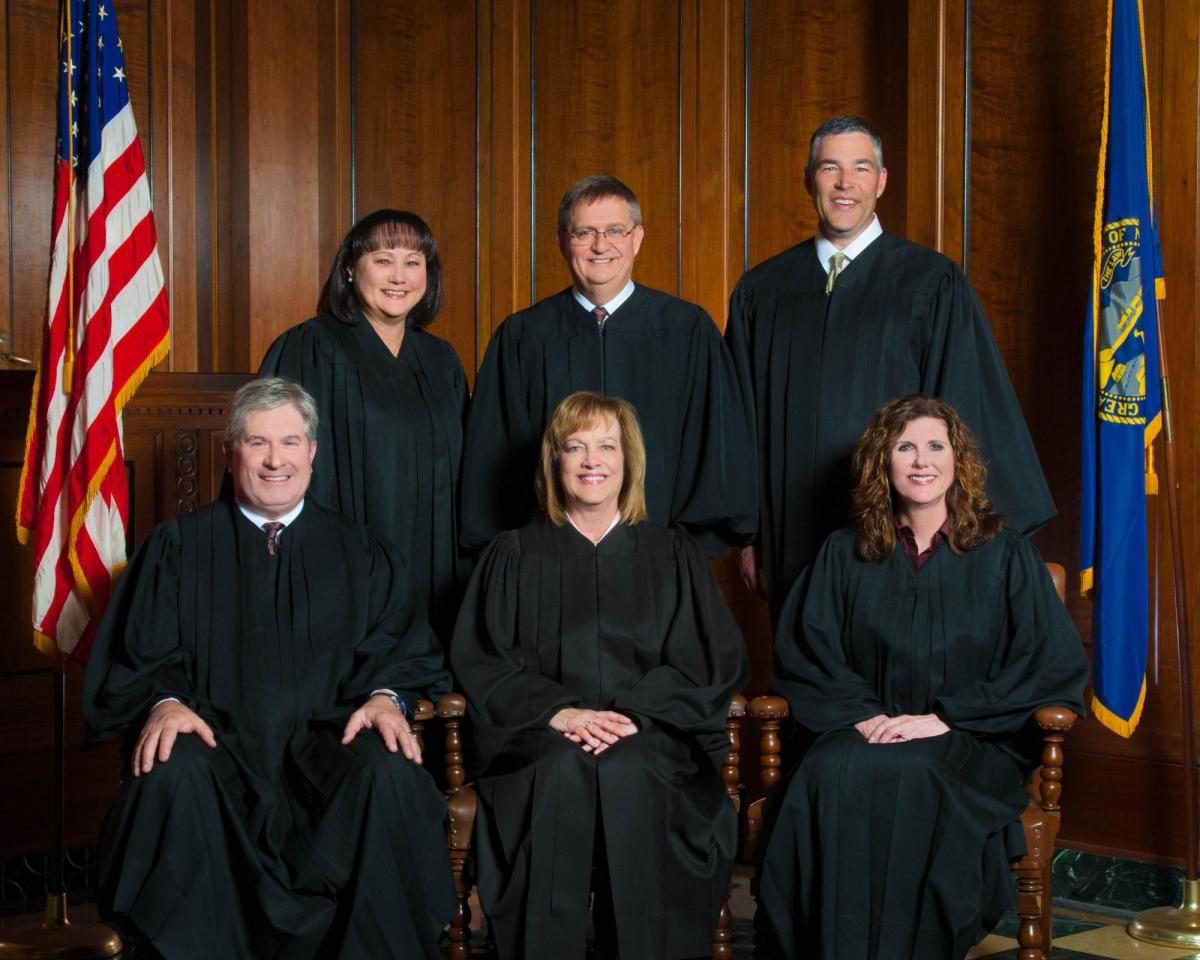 I'd rather be judged by 12 than carried by six.
That great lyric from Ice Cube has more bite and meaning in the run up to the 2020 election. Now we have the investigation of the investigators. The Mueller investigation and everything it has encompassed is now being scrutinized. We are finally looking at indictments and guilty pleas from the corrupt cabal that tried to bring down, frame, jail and impeach a duly elected, INNOCENT president and anyone in his sphere. Getting to the point of investigating the investigators has been a long hard slog.
We did not foresee how really deep and treacherous the swamp really was. You could investigate, indict and try someone like a Hillary Clinton for example, and someone of authority in that chain is a corrupt actor from the Deep State and you will then see the guilty party skate free. Or you can have a completely innocent Mike Flynn, Roger Stone, George Papodopoulos railroaded by a corrupt judge. The Michael Flynn case is the most glaring. The DOJ has dropped the case and charges against him and in an unprecedented move the judge does not drop the case, he extends it as if he is the prosecutor.
So there is a light at the end of the tunnel my friends. Donald Trump has been appointing a record number of federal judges. This is a brilliant move and somewhat frustrating and time consuming. But there is a method to the madness. Why investigate, indict and try just for a Deep State judge to let the guilty party walk free? Donald Trump has appointed over 300 judges and counting. More will be appointed to the bench and now there is a more likely chance when the guilty parties are tried, there will be justice. So there is a silver lining in this swamp covered cloud.
News@11
By Michael Ameer