Fannie And Freddie Are Here To Stay According To Proposed Legislation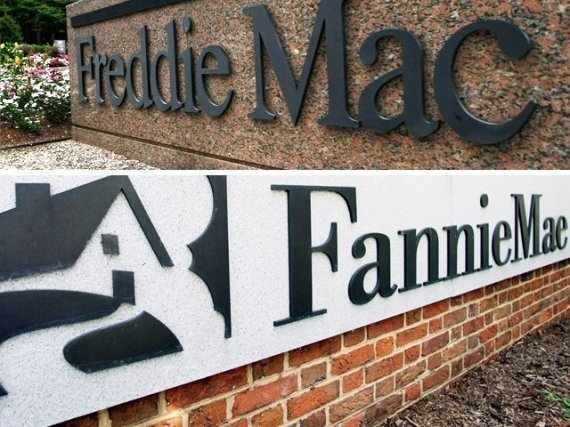 (Via ZeroHedge)
Since the US government nationalized the two GSEs in 2008 in a $187 billion bailout of the mortgage giants, there have been consistent calls for them to be wound down and for the private sector to fill the void. As we discussed, this view is, or was, shared by new Fed Chairman, Jay Powell.
Mr. Powell has called on Congress to overhaul the housing finance system, saying he'd like to see the country's two large mortgage-finance firms, Fannie Mae and Freddie Mac, move out from under government conservatorship. More private capital in those firms would reduce the risk of a taxpayer-funded bailout in the event of a downturn, he said in a speech in July. Although the Fed isn't responsible for housing finance, it supervises some of the country's largest lenders who frequently sell their loan to the two agencies. "No single housing finance institution should be too big to fail," he said.
In August this year, Fannie and Freddie's regulator, the Federal Housing Finance Agency (FHFA), published the results of its latest annual stress tests on the two GSE's. The FHFA outlined a "severely adverse" scenario in which US real GDP decline 6.5%, the unemployment rate rises to 10.0%, equity prices decline almost 50%, home prices decline 25% and commercial real estate prices by 35%. Under these conditions, it estimates Fannie and Freddie would need a bailout of up to $100 billion in the form of a draw on the Treasury (depending on how they treat assets to offset tax). Mortgages guaranteed by Fannie and Freddie amount to about $4 trillion and account for about 40% of the total US market.
Sadly, after almost a decade of federal ownership, the hope that Fannie and Freddie could be wound down has evaporated. Senators on both sides of the political divide have concluded that they are too big and too risky to replace. Proposed legislation in 2018 will see them retained at the centre of the US mortgage industry, rather than replacing them as a previous senate proposal tried and failed four years ago. According to the Wall Street Journal.
Lawmakers in both parties and the Trump administration are negotiating overhauls of the two companies—critical to home mortgages but in government conservatorship since the financial crisis—that could keep them at the center of the U.S. mortgage market for years to come, abandoning long-stalled proposals to wind them down, people familiar with the matter said.
Bipartisan Senate legislation set to be introduced in early 2018 marks the clearest sign of this reversal and shows how the companies, entering their 10th year under federal control, have proven too risky to attempt replacing. The housing market has seen strong demand in recent years, driven in part by steady access for many Americans to 4% or lower 30-year fixed-rate mortgages, thanks in part to a government backstop of the companies. Advancing legislation to refashion the nation's $10 trillion mortgage market is a heavy political lift and may yet sputter during the coming midterm-election year, as a prior Senate effort did four years ago. One big difference this time around: a more incremental approach largely reliant on the existing housing-finance framework.
The new plan, proposed by Senators. Bob Corker (R., Tenn.) and Mark Warner (D., Va.) could be introduced as early as next month. Instead of a new mortgage-finance system, Fannie and Freddie will be retained under government control and permitted to issue mortgage securities guaranteed by the Treasury until private sector competitors emerge. The GSE's investment portfolios, which have fallen to less than $250 billion each from over $900 billion each at their peak, could be liquidated under the Senate plan.
"We're looking for a more simplified approach that protects the taxpayer, preserves the 30-year fixed mortgage and includes stronger access and affordability provisions," Mr. Warner said in a statement Friday.
However, Bloomberg's sources acknowledge that a private sector alternative to Fannie and Freddie will not only take years to emerge, but it's not clear which companies will enter the market. Besides having the advantage of bi-partisanship, the proposals have the advantage that politicians who wish to reform mortgage finance are reaching retirement age as Bloomberg notes.
Another factor bolstering chances for a deal is the retirement of Washington officials interested in reducing government control of housing, including Mr. Corker. The Tennessee senator has been working with Mr. Warner and Senate Banking Committee Chairman Mike Crapo (R., Idaho) all year on the issue, according to people familiar with the deliberations, and Mr. Crapo has made the overhaul a top goal for his panel.
Even House Financial Services Committee Chairman Jeb Hensarling (R., Texas) signaled this month in a speech to Realtors that he would like to see a Fannie and Freddie deal in what is to be his final year in Congress. Mr. Hensarling said he is still committed to replacing the companies, but has backed off a position that any future setup provide no federal backstop.
Reforming mortgage finance has not been a focus for the Trump administration and nor has it endorsed any proposed legislation thus far. However, Treasury officials are reported to have been in close contact with the Senate officials as the plan has emerged. Furthermore, Treasury Secretary Steven Mnuchin, who also headed up Goldman's mortgage securities department in the late 1990s, disagreed with calls for abolishing Fannie and Freddie last month.
"No, I wouldn't," he said in an interview at November's Wall Street Journal CEO Council meeting. "We have got to make sure that the housing system is built to last."
Bloomberg reports that supporters of Corker and Warner's proposal see a "narrow window" in early 2018 when the legislation could be added on to another bill to reduce post-crisis regulations in the financial sector.
The question about what to do with Fannie and Freddie has now come full circle since the financial crisis. In its aftermath, the consensus view became so negative that even long-time supporters, like Democrat Barney Frank, capitulated, saying they should be abolished. In 2013, Obama called on Congress to wind them down and "end Fannie and Freddie as we know them". However, the tide started to turn shortly after due to the lack of confidence in mortgage bonds that didn't have a government guarantee. The latest Senate proposal is the first having bipartisan backing which keeps Fannie and Freddie instead of replacing them.
So, a bit like the "Too Big To Fail" banks, the encroachment of government into parts of the financial system which it should never have entered, makes winding back that intervention difficult, if not impossible. We could have seen it coming as Bloomberg laments.
Washington's about-face will come as little surprise to market participants who for years predicted that efforts to replace Fannie and Freddie, which together back around half of all outstanding mortgages, would prove too difficult. But the shift on Capitol Hill nevertheless illustrates one way in which policy ideologues appear to have lost ground to market realities.
Trump Is Poised To Take 2024 By Storm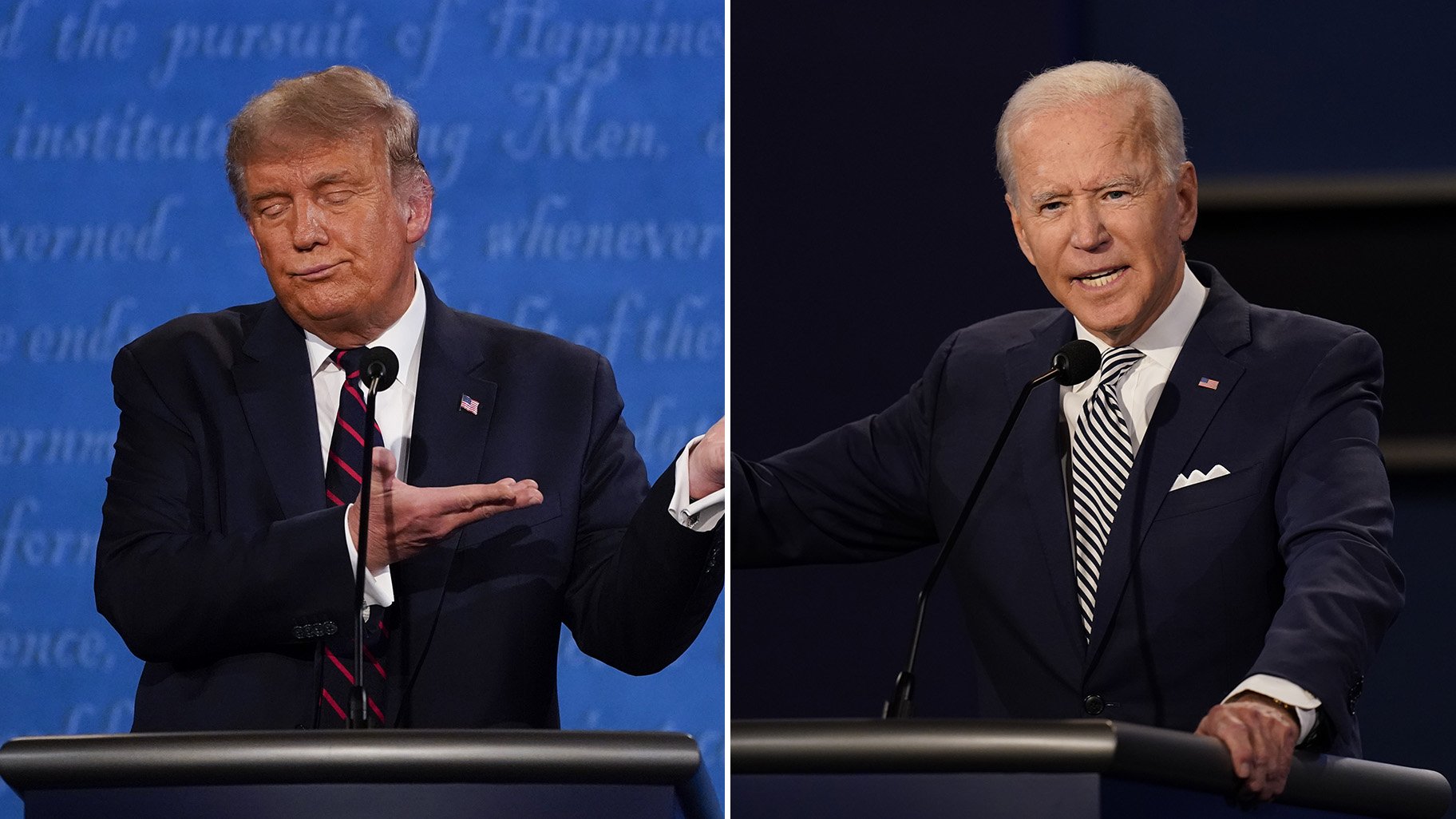 Biden has unsuccessfully been able to reform any issues left by the Trump administration and quite frankly has only made it worse. Inflation and the economy is hurting everyone, especially lower income voters who ironically voted for Biden. This has set off a windstorm for Biden as his approval rating goes further down the drain. With little hopes of any major policy wins before the 2022 election, Biden's Administration, which championed "getting things done", has stopped before it really even got off the ground.
With 2022 around the corner we will see a slue of Republican Presidential challengers, with Trump of course, being at the center of the pack. Rumors have it that Ron DeSantis, Chris Christie, and the like of Mitt Romney will all join the nomination, however this is only rumor and speculation. Trump however, will become the nominee. It would be hard for anyone to top someone who has already been President, even a firebrand like DeSantis, who has garnered  national support for a Presidential run.
Biden has failed so miserably that when a another Democrat attempts to challenge Trump's economy compared what we are in now, it will be completely inexcusable. Not to mention the major social engineering the majority of parents and Americans are rejecting in terms of the LGBTQ Mafia Agenda & BLM. Biden, if anything, has completely destroyed the Democratic party's chance of being a favorite with middle and upper-income voters, setting a disasters for the Democrats in 2024.
Lauren Witzke: Among Several Children on Hunter Biden Laptop, Including Chris Coon's Daughter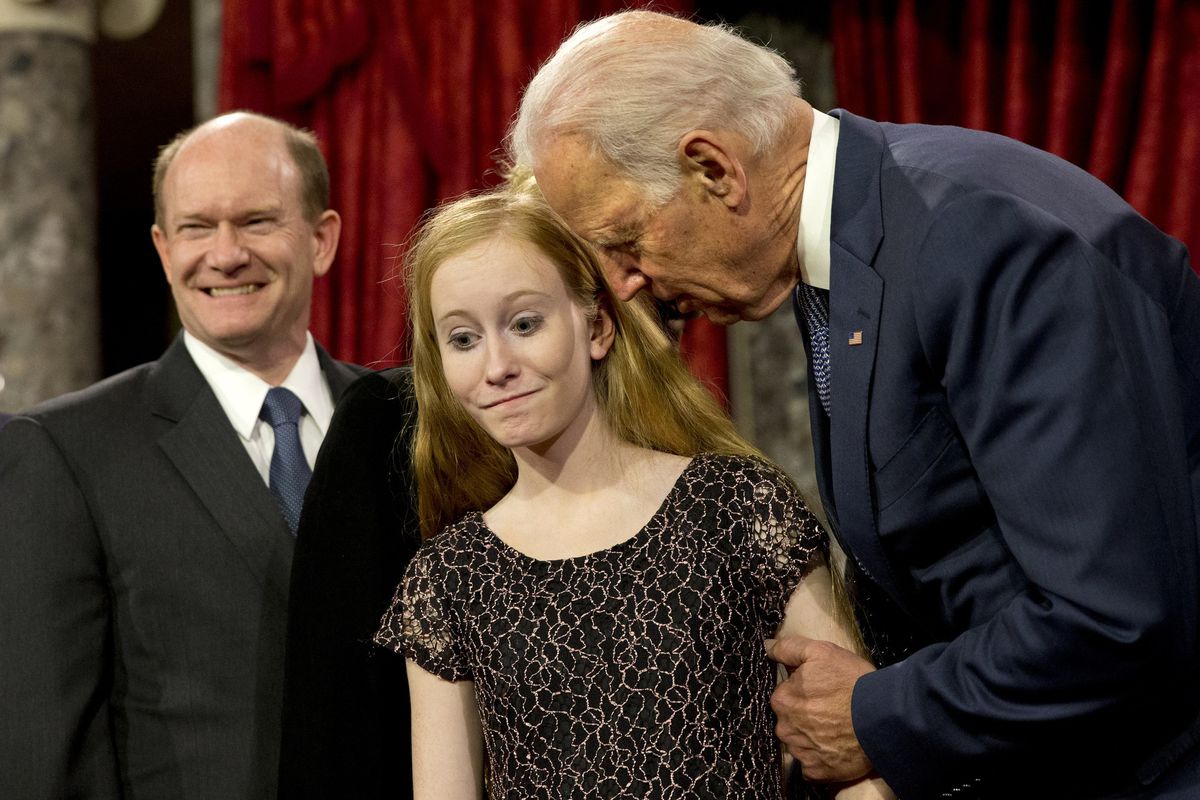 Well, folks. The dam is finally breaking on what is exactly going on with the Hunter Biden laptop scandal that the corporate media has refused to cover, simultaneously big tech is clamping down attempts to use their platform to share the story. And now we know why, because it involves underage children.
This weekend, Senatorial Candidate in Delaware and America First Patriot, Lauren Witzke, has exposed the most damning allegation yet. With an official police source confirming that Chris Coon's Daughter is one of several children on the Hunter Biden laptop.
BIG BREAKING NEWS:

"Sources close to and with deep knowledge of the investigation, have informed me that Chris Coons' DAUGHTER in addition to seven other underage girls are also featured on [Hunter Biden's] laptop." pic.twitter.com/rKWlUd7ep9

— Lauren Witzke (@LaurenWitzkeDE) October 24, 2020
There are other allegations going around possible connections to foreign children being on the Hunter Biden laptop as well as several children of other politicians including one of Barack Obama's daughter.
This only further proves Joe Biden and his entire family, and Chris Coons, are completely compromised by foreign entities and domestic deep state actors within our Government. They hold no allegiance to anything but what their masters tell them to do, because at the end of the day they are at the whims of others leaking this information and publicly destroying them and their career.
We can only imagine more damning allegations are coming to break now that we have a first look at just how explosive the "Laptop From Hell", as President Donald Trump puts it, really is.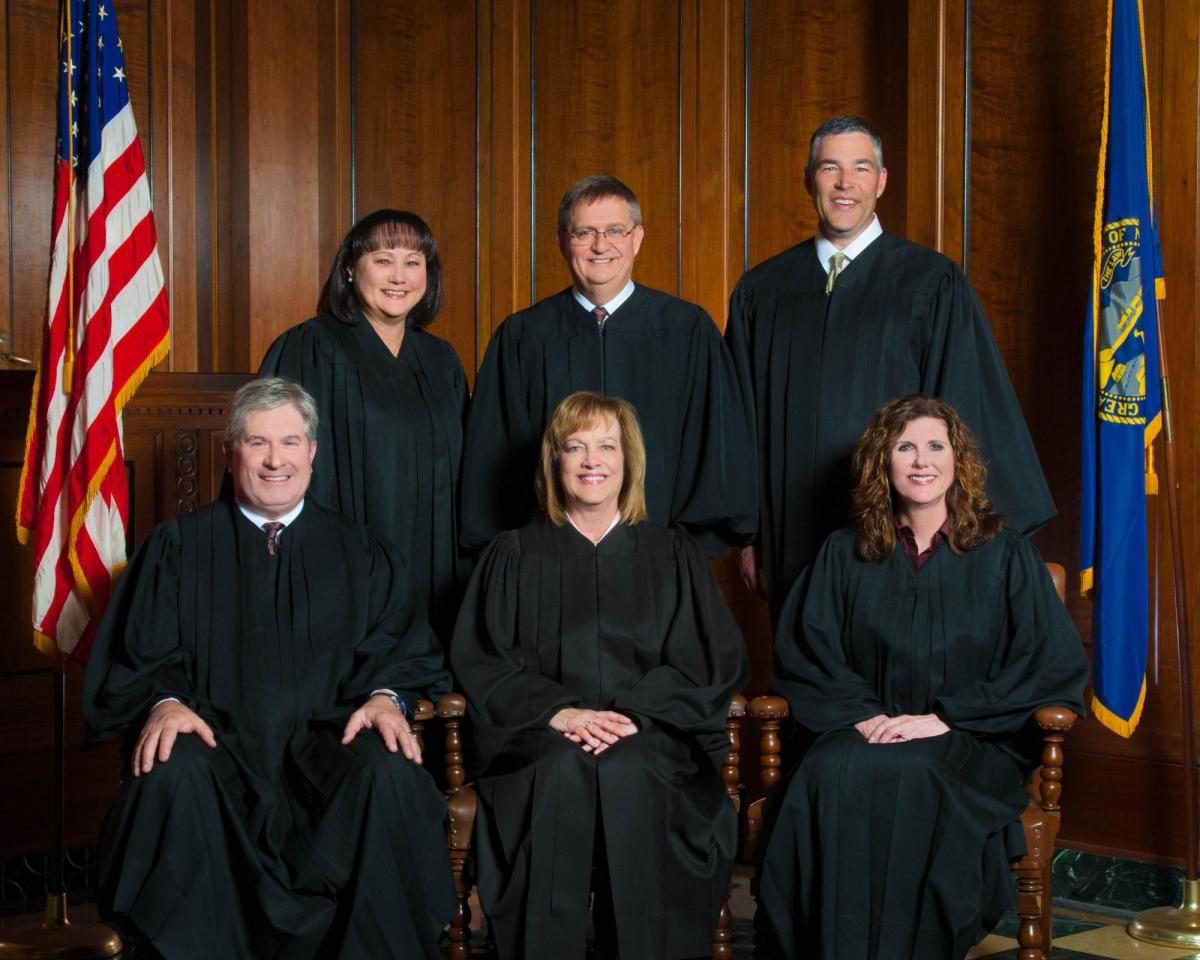 I'd rather be judged by 12 than carried by six.
That great lyric from Ice Cube has more bite and meaning in the run up to the 2020 election. Now we have the investigation of the investigators. The Mueller investigation and everything it has encompassed is now being scrutinized. We are finally looking at indictments and guilty pleas from the corrupt cabal that tried to bring down, frame, jail and impeach a duly elected, INNOCENT president and anyone in his sphere. Getting to the point of investigating the investigators has been a long hard slog.
We did not foresee how really deep and treacherous the swamp really was. You could investigate, indict and try someone like a Hillary Clinton for example, and someone of authority in that chain is a corrupt actor from the Deep State and you will then see the guilty party skate free. Or you can have a completely innocent Mike Flynn, Roger Stone, George Papodopoulos railroaded by a corrupt judge. The Michael Flynn case is the most glaring. The DOJ has dropped the case and charges against him and in an unprecedented move the judge does not drop the case, he extends it as if he is the prosecutor.
So there is a light at the end of the tunnel my friends. Donald Trump has been appointing a record number of federal judges. This is a brilliant move and somewhat frustrating and time consuming. But there is a method to the madness. Why investigate, indict and try just for a Deep State judge to let the guilty party walk free? Donald Trump has appointed over 300 judges and counting. More will be appointed to the bench and now there is a more likely chance when the guilty parties are tried, there will be justice. So there is a silver lining in this swamp covered cloud.
News@11
By Michael Ameer