Congress Demanding DOJ Turn Over Evidence Linked To Obama-Hezbollah Drug Trafficking Scandal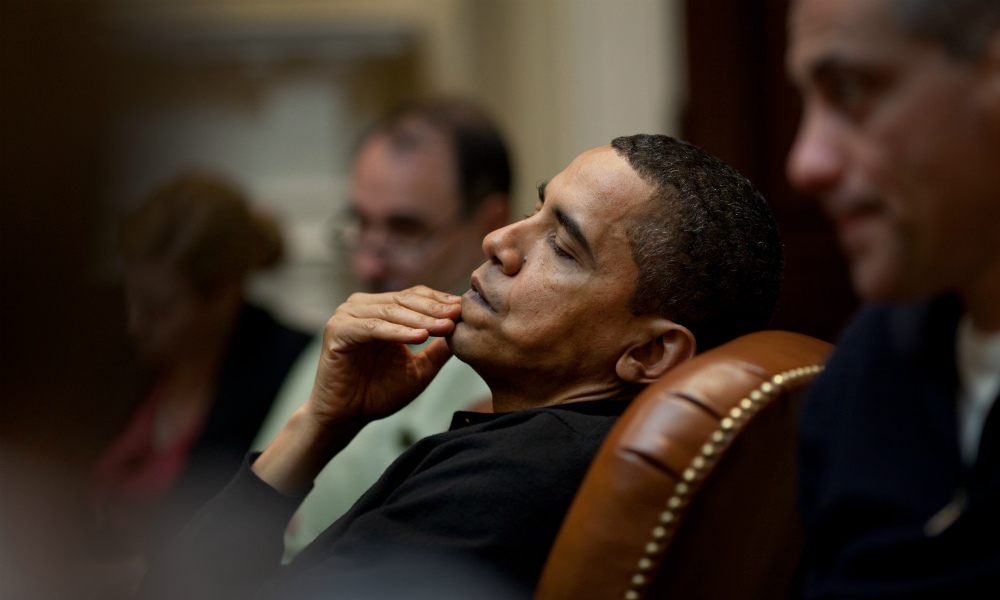 (Via ZeroHedge)
Congress has demanded that the Department of Justice turn over all documents related to a disturbing report from POLITICO that the Obama administration quashed a massive DEA investigation into a $200 million per month drug trafficking and money laundering scheme on U.S. soil which was directly funding Hezbollah's various terror campaigns around the world.
"Add this to the long list of concessions the Obama administration made in pursuit of the nuclear agreement with Iran," said the source, who was not authorized to speak on the record about the matter. "The difference here is that this wasn't just bad policy—it was potentially criminal. Congress absolutely has a responsibility to get to the bottom of this."
The letter follows a commitment made by congressional leaders to open an investigation into the explosive claims of what is being described as a "potentially criminal" enterprise described to the Free Beacon by a congressional source as an offshoot of Obama's nuclear agreement with Iran which saw $1.7 billion dollars of euros, Swiss francs and other currencies shipped directly to Tehran on wooden pallets.
In early 2016, French police smashed a Hezbollah cell accused of trafficking cocaine for one of the world's most ruthless drug cartels in order to fund the militant group's operations in Syria. The Telegraph reported at the time:
The agents, arrested in France, allegedly masterminded a massive global drug ring which raised millions of dollars to arm Hizbollah gunmen fighting for Bashar al-Assad, the Syrian president, in Syria. Two years ago, one of the outfit's sicarios, or hitmen, was arrested in Spain on suspicion of having ordered up to 400 murders worldwide. The Hizbollah agents detained by French police include alleged leaders of the group's European cell, including 45-year-old businessman Mohamad Noureddine. The DEA, which has classified him as a "specially-designated global terrorist", accuses him of being a Lebanese money launderer for Hizbollah's financial arm.
A DEA statement said: "These proceeds are used to purchase weapons for Hizbollah for its activities in Syria. This ongoing investigation…once again highlights the dangerous global nexus between drug trafficking and terrorism."
Despite the active and ongoing DEA investigations into Hezbollah's global operations, the Obama administration "threw an increasingly insurmountable series of roadblocks in its way" according to Politico.
In a Thursday letter from Reps. Jim Jordan (R-OH) and Ron DeSantis (R-FL) and obtained by the Washington Free Beacon, Congress demanded all communications and documents related to the DEA's "Project Cassandra" campaign which targeted "a global Hizbollah network responsible for the movement of large quantities of cocaine in the United States and Europe," along with information on operations "Titan" and "Perseus," as well as the Lebanese Canadian Bank, The Iran-Hezbollah Super Facilitator Initiative, and several named individuals.
Also sought are "all documents and communications referring or relating to the potential designation of Hezbollah as a Transnational Criminal Organization," along with "all documents referring or relating to efforts to prosecute targets related to Hezbolah" via the RICO act.
"We have a responsibility to evaluate whether these allegations are true, and if so, did the administration undermine U.S. law enforcement and compromise U.S. national security," the lawmakers wrote to Attorney General Jeff Sessions Sessions.
As the Free Beacon reported yesterday:
U.S. drug enforcement agents who spoke to Politico about the matter accused the Obama administration of intentionally derailing an investigation into Hezbollah's drug trafficking and money laundering efforts that began in 2008 under the Bush administration.
The investigation centered on Hezbollah and Iranian-backed militants who allegedly participated in the illicit drug network, which was subject to U.S. wiretaps and undercover operations.
Hezbollah is believed to have been laundering at least $200 million a month just in the United States, according to the report.
When U.S. authorities were ready to make the case against Hezbollah's most senior leadership, Obama administration officials allegedly "threw an increasingly insurmountable series of roadblocks in its way," according inside sources who spoke to Politico about the situation
The Obama-led effort to block the investigation was "a policy decision, it was a systematic decision," one source said. "They serially ripped apart this entire effort that was very well supported and resourced, and it was done from the top down."
As we reported yesterday, Representative Peter Roskam (R-IL), a chief national security voice in the House who fought against the nuclear accord, mimicked the views of DeSantis saying that Congress must investigate the Obama administration's actions and work to increase pressure on Hezbollah.
"The report alleging the Obama Administration turned a blind eye and allowed Hezbollah to pump drugs into the United States to fund its terror campaigns in the Middle East is not surprising," Roskam said. "Hampering the DEA's investigation of Hezbollah would be emblematic of the previous administration's fixation to strike a nuclear accord with Iran at any costs."
"This blind eye imperiled our efforts to combat Iran and its proxies' malign behavior and left us with a cash-flush Iran on the warpath across the Middle East with a nuclear program legitimized by the JCPOA," Roskam said, using the acronym for the nuclear deal's official name, the Joint Comprehensive Plan of Action. "Congress needs to investigate this report and do what the Obama Administration refused to do, severely increase pressure on Hezbollah and hold the terrorist group, and its benefactor Iran, accountable for their crimes."
Congress is especially interested to learn whether key Obama Administration officials, such as National Security Council staffer Ben Rhodes, were involved in quashing the DEA investigation in an effort to preserve diplomatic relations with Iran surrounding the nuclear deal. U.S. DEA agents who spoke to POLITICO accused the Obama administration into derailing an investigation launched during the Bush administration into drug trafficking and money laundering by Hezbollah. The derailed DEA investigation centered on Hezbollah and Iranian-backed militants, which used wiretaps and undercover operations to gather evidence.
Trump Is Poised To Take 2024 By Storm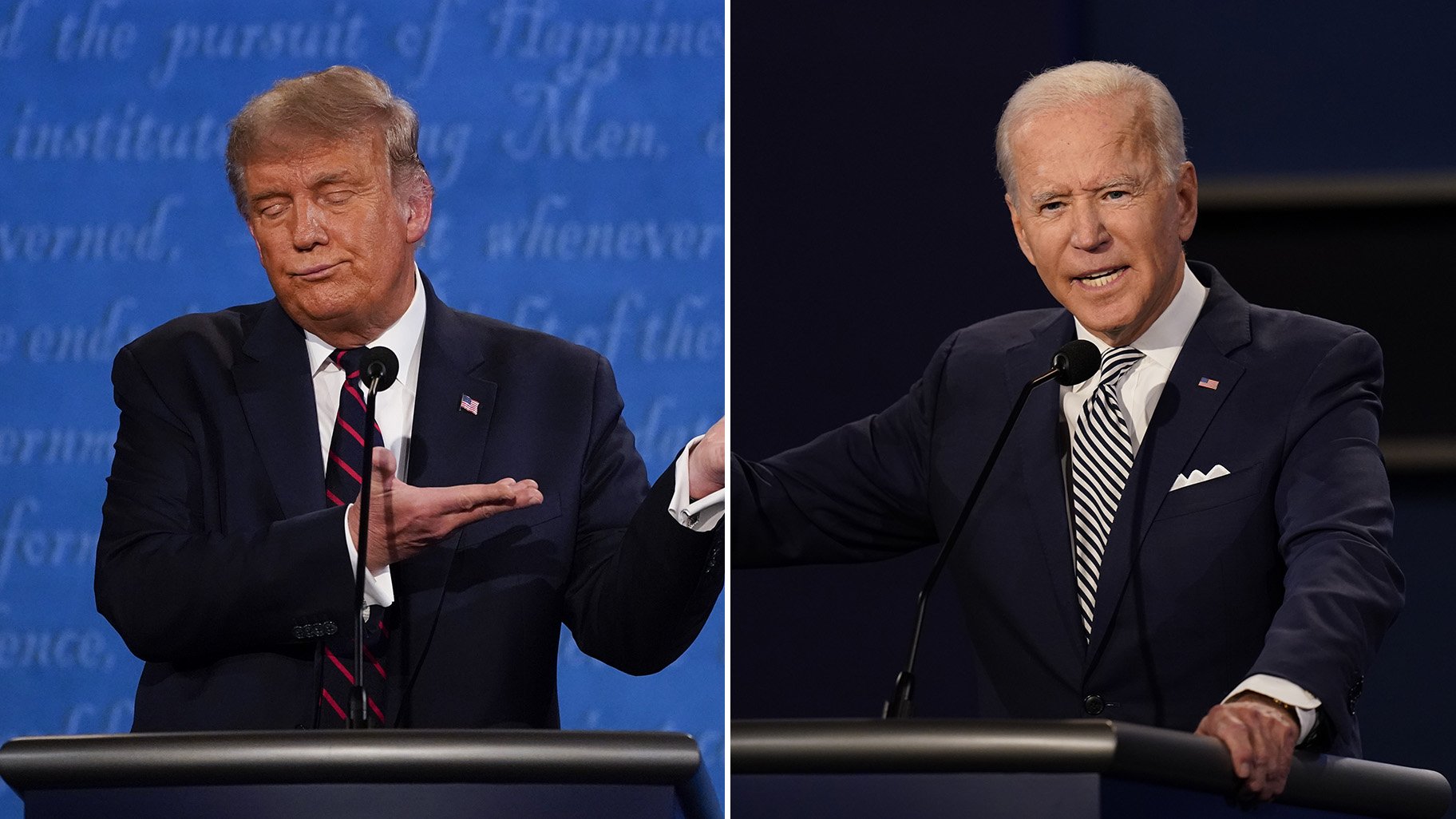 Biden has unsuccessfully been able to reform any issues left by the Trump administration and quite frankly has only made it worse. Inflation and the economy is hurting everyone, especially lower income voters who ironically voted for Biden. This has set off a windstorm for Biden as his approval rating goes further down the drain. With little hopes of any major policy wins before the 2022 election, Biden's Administration, which championed "getting things done", has stopped before it really even got off the ground.
With 2022 around the corner we will see a slue of Republican Presidential challengers, with Trump of course, being at the center of the pack. Rumors have it that Ron DeSantis, Chris Christie, and the like of Mitt Romney will all join the nomination, however this is only rumor and speculation. Trump however, will become the nominee. It would be hard for anyone to top someone who has already been President, even a firebrand like DeSantis, who has garnered  national support for a Presidential run.
Biden has failed so miserably that when a another Democrat attempts to challenge Trump's economy compared what we are in now, it will be completely inexcusable. Not to mention the major social engineering the majority of parents and Americans are rejecting in terms of the LGBTQ Mafia Agenda & BLM. Biden, if anything, has completely destroyed the Democratic party's chance of being a favorite with middle and upper-income voters, setting a disasters for the Democrats in 2024.
Lauren Witzke: Among Several Children on Hunter Biden Laptop, Including Chris Coon's Daughter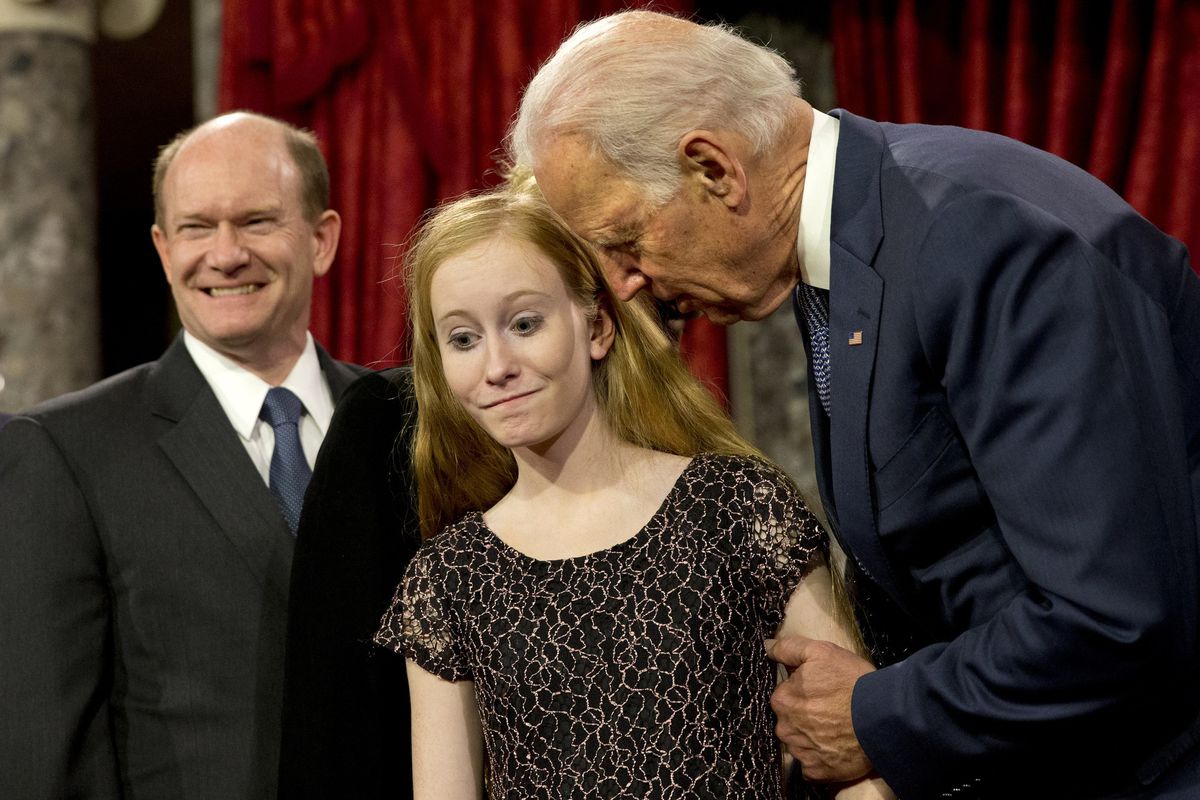 Well, folks. The dam is finally breaking on what is exactly going on with the Hunter Biden laptop scandal that the corporate media has refused to cover, simultaneously big tech is clamping down attempts to use their platform to share the story. And now we know why, because it involves underage children.
This weekend, Senatorial Candidate in Delaware and America First Patriot, Lauren Witzke, has exposed the most damning allegation yet. With an official police source confirming that Chris Coon's Daughter is one of several children on the Hunter Biden laptop.
BIG BREAKING NEWS:

"Sources close to and with deep knowledge of the investigation, have informed me that Chris Coons' DAUGHTER in addition to seven other underage girls are also featured on [Hunter Biden's] laptop." pic.twitter.com/rKWlUd7ep9

— Lauren Witzke (@LaurenWitzkeDE) October 24, 2020
There are other allegations going around possible connections to foreign children being on the Hunter Biden laptop as well as several children of other politicians including one of Barack Obama's daughter.
This only further proves Joe Biden and his entire family, and Chris Coons, are completely compromised by foreign entities and domestic deep state actors within our Government. They hold no allegiance to anything but what their masters tell them to do, because at the end of the day they are at the whims of others leaking this information and publicly destroying them and their career.
We can only imagine more damning allegations are coming to break now that we have a first look at just how explosive the "Laptop From Hell", as President Donald Trump puts it, really is.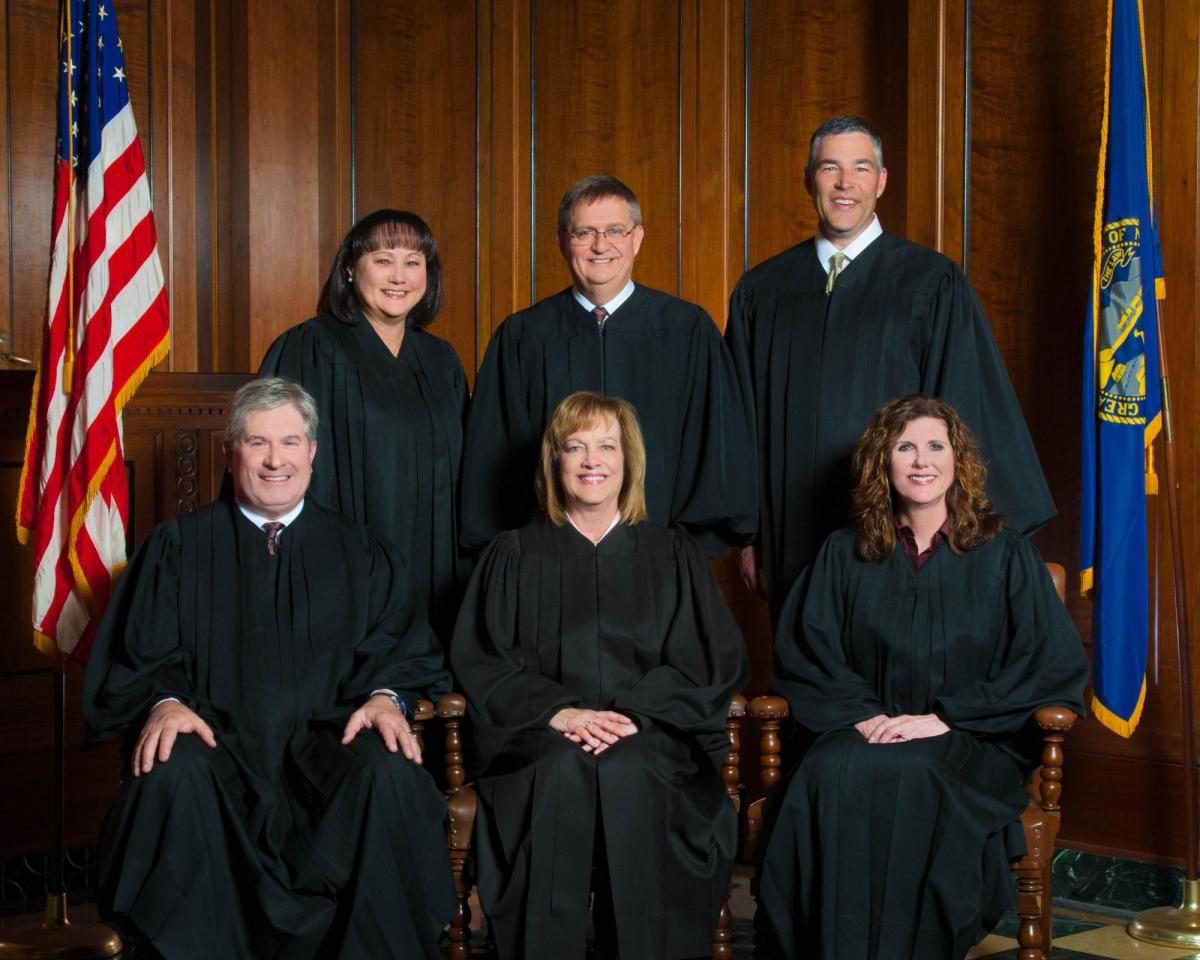 I'd rather be judged by 12 than carried by six.
That great lyric from Ice Cube has more bite and meaning in the run up to the 2020 election. Now we have the investigation of the investigators. The Mueller investigation and everything it has encompassed is now being scrutinized. We are finally looking at indictments and guilty pleas from the corrupt cabal that tried to bring down, frame, jail and impeach a duly elected, INNOCENT president and anyone in his sphere. Getting to the point of investigating the investigators has been a long hard slog.
We did not foresee how really deep and treacherous the swamp really was. You could investigate, indict and try someone like a Hillary Clinton for example, and someone of authority in that chain is a corrupt actor from the Deep State and you will then see the guilty party skate free. Or you can have a completely innocent Mike Flynn, Roger Stone, George Papodopoulos railroaded by a corrupt judge. The Michael Flynn case is the most glaring. The DOJ has dropped the case and charges against him and in an unprecedented move the judge does not drop the case, he extends it as if he is the prosecutor.
So there is a light at the end of the tunnel my friends. Donald Trump has been appointing a record number of federal judges. This is a brilliant move and somewhat frustrating and time consuming. But there is a method to the madness. Why investigate, indict and try just for a Deep State judge to let the guilty party walk free? Donald Trump has appointed over 300 judges and counting. More will be appointed to the bench and now there is a more likely chance when the guilty parties are tried, there will be justice. So there is a silver lining in this swamp covered cloud.
News@11
By Michael Ameer