Don Lemon Breaks On TV After Mention of Huma Emails "No! No! No! No! No! No! No! No! No!"
(Via The Daily Wire)
CNN's Don Lemon lost his mind on Thursday when a conservative political commentator pointed out that Hillary Clinton's emails were found on the laptop of convicted child sexual predator Anthony Weiner, screaming at him and ending the segment before he could continue.
"There are a lot of people that feel like that there was special treatment that was given to people that worked for Barack Obama, and things that they did that they would have been indicted for if they were Republicans," said talk radio host and CNN political commentator Ben Ferguson.
"For example, when you clearly have top-secret information on a laptop that you have on a server in the basement of your house, and then you send those top-secret classified documents to people that aren't even cleared to see them, and then you forward them to your husband, who by the way is in jail by the name of Anthony Weiner," Ferguson continued. "If that was a Republican — they would have been indicted."
It was at that point that CNN's Lemon lost it, screaming "no!" nine times in a row before calling for the segment to be cut for a commercial break.
This is not the first time that Lemon has become agitated over individuals bringing up Bill Clinton's sexual misconduct allegations, which include rape, and Hillary Clinton's enabling of her husband's alleged behavior. In 2015, Lemon had a similar meltdown when conservative columnist Kurt Schlichter brought up Clinton's past, telling him to "stop!" multiple times before openly telling the show's producers to "cut him off."
The Reckoning of the Fake News Media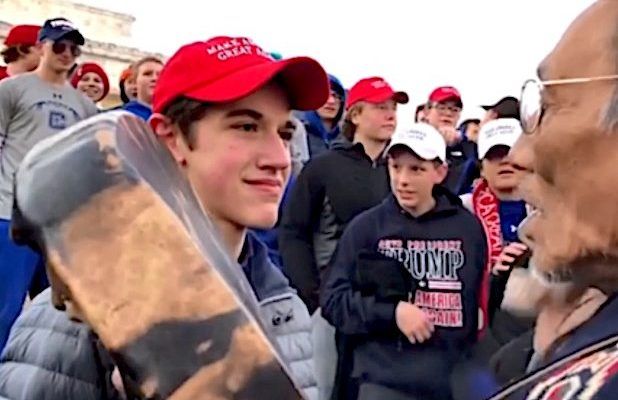 Karma, the sweet smell of poetic justice, the bully gets punched in the nose in the end! Fake news finally gets counted out and David to the Goliath is a teenager named Nicholas Sandmann the MAGA hat wearing unassuming media slayer.
Nicholas Sandmann and his legal team has announced a settlement with The Washington Post on their $250 Million dollar suit. This comes also on the heels of the multi-million dollar suit against CNN. They have stated 2 down and six to go.  Here is their list:
NBC, CBS, ABC, NYT, Gannett, Rolling Stones.
Many have tried to get the media companies to report fairly but even Billionaire hardball players like Donald Trump are impotent against the media smear machines. Politicians, celebrities and any adults in the public realm have diminished rights when it comes to defending their reputation against lies and attacks from media behemoths. This is a sad state of affairs and what's lead  to the monumental rise of fake propaganda news.
In steps Nicholas Sandmann who was wrongly accused by many media outlets when the story broke of belligerent  teens harassing a Native American man beating a drum in a rally. There were duel rallies in the area. Since the teen was wearing a MAGA hat the news media or better yet fake news media went into overdrive bashing the kids. When the whole video was viewed any honest person could see the kids did nothing wrong in the whole confrontation. But this blatant truth means nothing to fake news. They hate Trump so lies are okay as long as it hurts their intended target. Nicholas Sandmann is a normal American well behaved teen. With him being a teen or minor the laws give him protections not afforded a public figure. So he could aggressively defend himself with a good legal team. Now truth and justice has a chance to rule and not the mob rule of the left. If this could happen more often we would have a more honest press. But we know they have financial donors and backers that pay them to spread these lies so we will have to see what is coming down the pike in hopes there will be more honesty in reporting. But don't hold your breathe.
News@11
By Michael Ameer
Twitter Profile With No Tweets Or Followers Suspended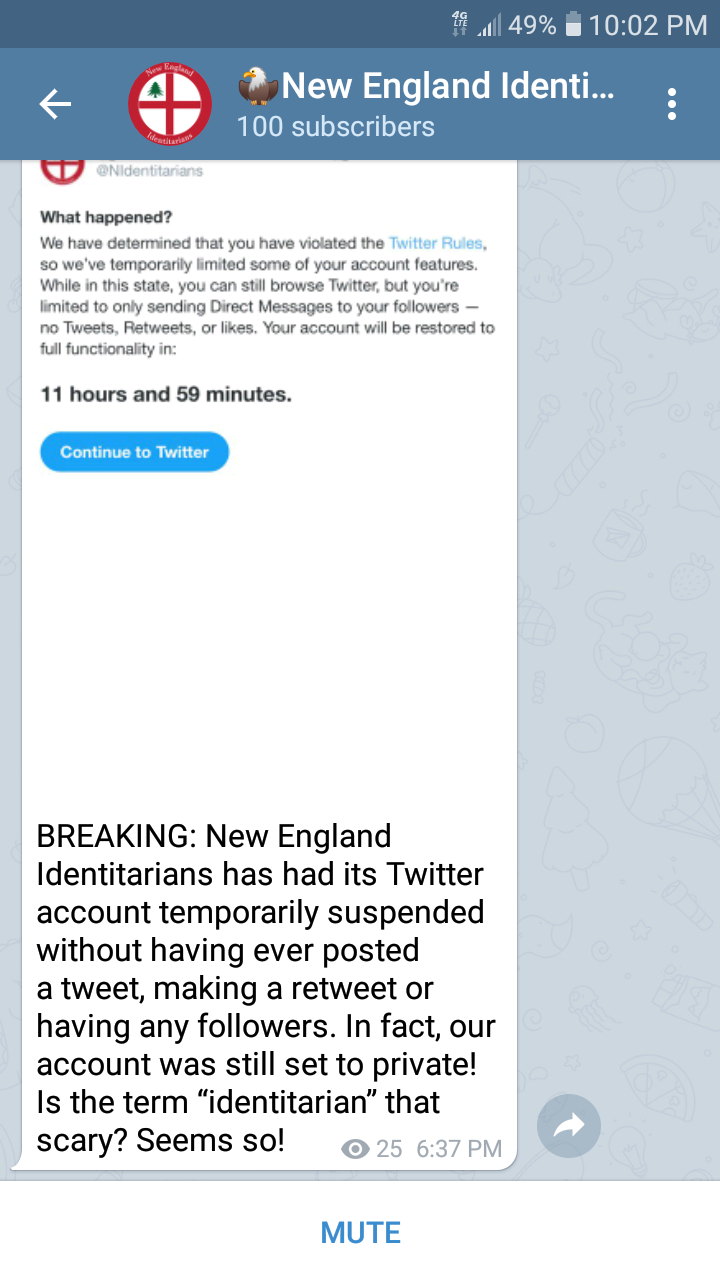 New England – A Twitter page for a group called New England Identitarians was temporarily suspended evidently for using the word "Identitarian". The page had zero followers at the time, and was yet to even make a tweet. In fact, the page was set to private. 
Regardless of what you might think of "Identitarian" ideology, most people can agree that the word itself shouldn't trigger a ban from the public square, which is what social media companies such as Facebook and Twitter are functioning as. The First Amendment was intended to protect the public from government censorship, but in the current day the main medium for public discourse is social media. Practically speaking, there is no difference. It must be lawfully determined if these companies are neutral platforms, or if they function as publishers with editorial judgement. 
The same goes for the popular video platform YouTube as well. Formerly known as a free speech medium, it's now only friendly for what are deemed acceptable opinions. Across all of these sites, "hate speech" is broadly used as an excuse to censor political views that the company doesn't like, with a strong partisan bias against conservatives. Other free speech friendly social media networks to try are Telegram, Gab, and Parlor. An up-and-coming alternative to YouTube is BitChute.  For livestreaming, there's D'Live. Perhaps it's time that we all begin to migrate away from the tyrannical mainstream sites. 
The Digital Drug Being Used to Self-Medicate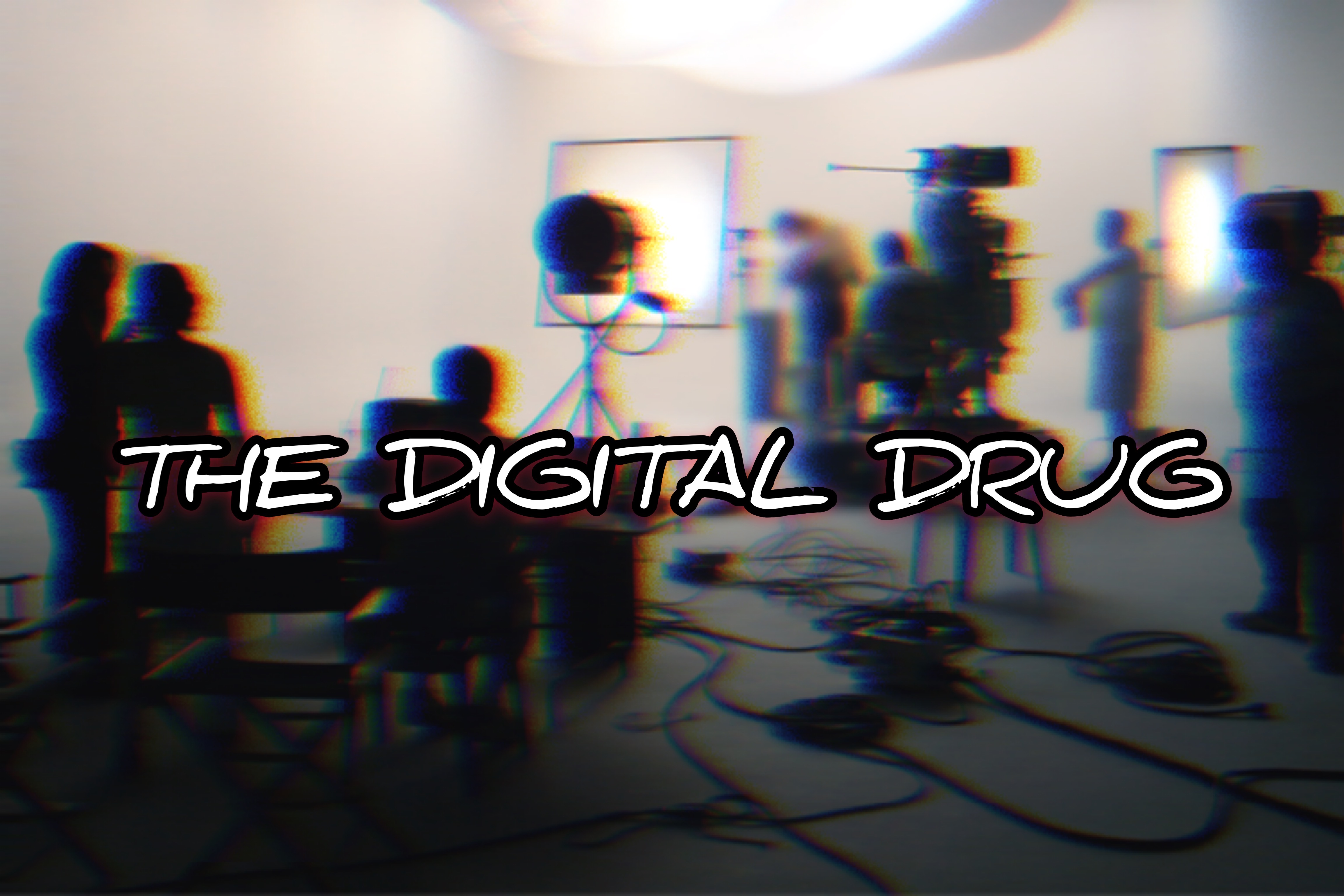 Pornography – The Digital Drug
Addiction, withdrawal, trauma, desensitization. 
Destroying relationships with the people around you. 
This includes, but is not limited to: family, friends, and your spouse. 
Degrading your morality. 
Harming your health; mentally, physically, emotionally. 
Slowly deteriorating your soul & spirit. 
I understand that to a common reader, this may sound a bit extreme. This may sound like something you would have seen on posters outside of a Heavy Metal concert during the "Satanic Panic" from the 1970's to the 1990's. The Baby Boomers reading know exactly what I'm talking about. As for my fellow Zoomers, this is simply the culture you've been thrown into. While I am completely aware of the overtly Puritanical tone of this piece, it is unfortunately a tragic reality for millions of people in our Nation. 
According to Kirsten Andersen of LifeSiteNews, "Porn activates the same addiction centres in the brain as alcohol and heroin." While this fact is startling, I don't even need to come at this from a moralist, religious, or traditionalist perspective. The fact of the matter is, pornography is horrible for the developing (and already developed) mind. Why else, after dopamine is released from viewing it, do you feel ashamed after watching porn? This is because you know inherently that something is not right. Dopamine is known as the "feel-good" chemical of the brain, yet the vicious cycle that a dependency on pornography inflicts upon you, often results in the opposite. Over time, your consumption of the multi-billion dollar a year industry will lead to lower dopamine levels while viewing. This lowering of dopamine levels often leads the viewer to search for more "hardcore" (often violent and degrading) videos. Much like how people can fall back on booze, pills, or marijuana as tools of self-medication, pornography can also be used as a scapegoat to very real problems. These problems include: anxiety, insecurity, depression, body-image issues, and relationship problems. 
Speaking anecdotally, I have heard the argument that "porn isn't addicting, but the power structures of it is." I would refute this in a simple way. The porn consumer, whether they want to take on "the dominant" or "the submissive" role in the video, shows that those power structures come from the sex acts themselves. It is well known that sex can become an intense addiction, so much so that it has its own terms for both men and women. Satyriasis is the "uncontrollable or excessive sexual desire in a man" while Nymphomania is the "uncontrollable or excessive sexual desire in a woman."  The reality is that pornography can become an addiction through the lense of a "digital satyriasis" for men or a "digital nymphomania" for women.   
When most people think of pornography viewers, the majority of people will make it seem like a very male oriented topic, but according to WebRoot, up to one-third of visits to pornographic websites are done by women. The use of pornography is absolutely detrimental to younger, single people. For example, a recent UK Survey found that 44% of males aged 11-16,  who consumed pornography, reported that online pornography gave them ideas about the type of sex they wanted to try. From desensitizing the viewer in exposing them to overly-aggressive sexual acts, pornography also provides incredibly unrealistic body standards for both men, women, boys, and girls. According to Consumer statistics from NCOSE, "64% of young people, aged 13-24, actively seek out pornography at least weekly, if not more often than that." 
This statistic is significant because from the ages of roughly 13-17, young people are still trying to find themselves. From roughly 18-20, young people are building relationships in regard to a social circle, interest groups, and employment. From 21-24, young people should start getting serious about finding a viable career, getting into committed relationships for the plan of marriage, and family planning. The detriments of pornography throw off this cycle that has been in effect for the past 2 generations. Before these societal norms, the age group for the aforementioned 21-24 may have been reverted to the 18-20 years of age group.
While it is quite apparent the effects that pornography has on younger people in our nation, the outcomes it imposes on married couples and their families is equally worrysome. According to TIME, "Married people who start watching porn are twice as likely to be divorced in the the following years as those who don't. And women who start watching porn are three times as likely to split, according to a working paper presented at the American Sociological Association on Aug. 22." This divides families, fragments the future generation, and the conclusion of the results becomes harmful to society as a whole. Researcher Patrick Fagan Ph.D, conducted a study and found that an astonishing 56% of divorces had one partner with an obsessive interest in porn. 
In my honest opinion, I believe that our culture has become increasingly hypersexualized. It seems like you can't turn on a film created in the past ten years without witnessing (an often pointless) sex scene. The intimacy and love connected to a committed relationship involves much more than sexual acts. It involves sacrifice, struggle, honesty, and trust. I'm not writing this to shame you. I'm not writing this as a holier-than-thou stance. I'm not a radical individualist. 
I want to see families thrive. I want communities to grow with social cohesion and a sense of belonging. Whether apparent to them now or not, people need help. Men, and women. Young, and old. I see this as nothing more than an important way of broadening the discussions that should be taking place in our discourse.
Reject shame. 
Reject emptiness.
Reject addiction.
Reject loneliness. 
Reject the digital drug. 
This is much more revolutionary than you think. 
More resources:
https://fightthenewdrug.org/