Conservative Inc. Coordinates Attack on Nick Fuentes and Michelle Malkin for being America First Patriots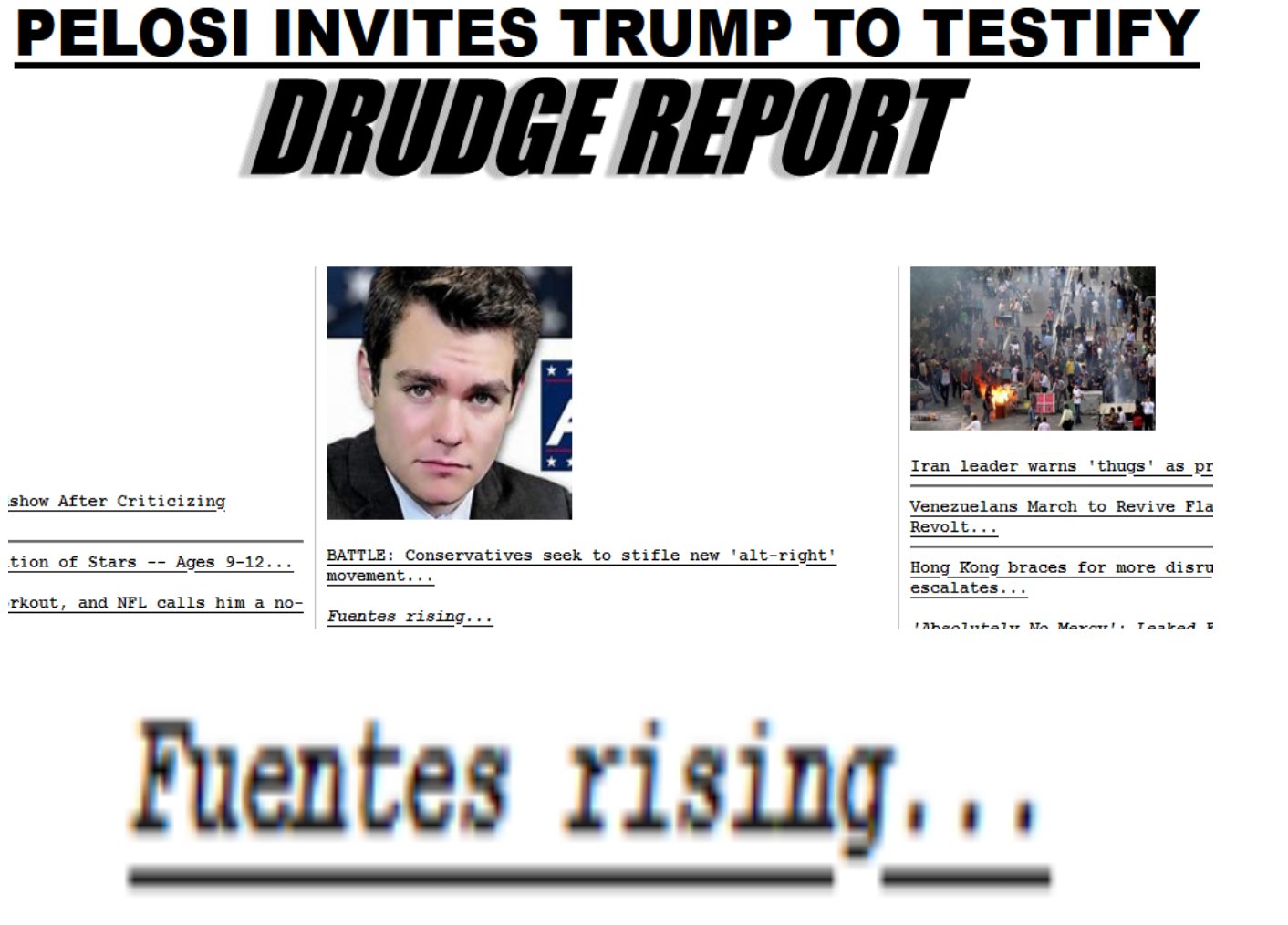 Since the 'Groyper War' Phase 1 was a decisive victory following the November 14th 'Change my Mind' rip-off Charlie Kirk attempted to pull off, this late weekend we've seen a new onslaught of attacks from many mainstream Republican pundits, attacking Nick Fuentes and Michelle Malkin for their American First allegiance. Conservative Inc. is scared of the true conservatives exposing them and their big donor's motives & hypocrisy. Even YAF (Young Americans Foundation) who even recently hosted Michelle Malkin, disavowed "holocaust deniers, white nationalists, street brawlers, or racists". A slew of other clips and comments were made by Guy Benson, Michael Knowles, Stephen Miller, Bradon Tatum,Jordan Schachtel, & Matt Walsh.
Twitter threads about Fuentes and Malkin
There is no room in mainstream conservatism or at YAF for holocaust deniers, white nationalists, street brawlers, or racists.

Our full statement below: pic.twitter.com/b5EB7P53v3

— YAF (@yaf) November 17, 2019
The Cancel culture is alive & well—Michelle Malkin is their latest victim. If conservatism dies it's not because of Trump, the alt-right or a faux Russia collusion. It's because it's filled with cowards who enable the delegitimization efforts of the Left https://t.co/1GfpDugUsV

— Denise McAllister (@McAllisterDen) November 18, 2019
Michelle Malkin identified a Holocaust denier & open anti-Semite, whose history she was well aware of, & repeatedly proclaimed to crowds that she would not disavow him. She then falsely ID'd him as a leader of a mainstream movement. Her conduct is insanely harmful & inexcusable.

— Jordan Schachtel (@JordanSchachtel) November 17, 2019
'Groyper' leader on segregation:

"Enough with the Jim Crow stuff. Who cares? 'Oh, I had to drink out of a different water fountain.' Big f—ing deal…oh no, they had to go to a different school…And even if it was bad, who cares?…it was better for them, it's better for us." pic.twitter.com/ZJ7LqpTHgL

— Guy Benson (@guypbenson) November 18, 2019
Wait a second…

Are you telling me the guy who publicly supports Jim Crow, marched with Richard Spencer, says the Holocaust didn't happen, called for executions at CNN, and refers to people as "shabbos goy race traitors" might have a problem with certain racial minorities? https://t.co/BrOxub1r0y

— Michael Knowles (@michaeljknowles) November 18, 2019
Problems like that fucking green screen nerd Fuentes usually solve themselves. If Malkin wants to choose to be flushed with that turd, so be it.

— Stephen Miller (@redsteeze) November 18, 2019
No, I went back and watched your shows. You come across as a racist. If this video is edited, post the unedited version were you don't sound like a white supremacis.

Don't complain about @charliekirk11 when you send your people after him.

— Brandon Tatum (@TheOfficerTatum) November 18, 2019
Hi @michellemalkin. Fuentes called me a "race traitor" and "f*ggot" because I "work for Jews." He also said that black people who complained about segregation needed to "grow up." How do you feel about these statements? And in what way are they "America First"? https://t.co/fz8qcXrRCl

— Matt Walsh (@MattWalshBlog) November 18, 2019
Tweets Supporting Fuentes and Malkin
The Keepers of the Gate have spoken. #AmericaFirst is not "mainstream." My defense of unjustly prosecuted Proud Boys, patriotic young nationalists/groypers & demographic truth-tellers must not be tolerated. SPLC is cheering. https://t.co/yYyqocx1T5

— Michelle Malkin (@michellemalkin) November 17, 2019
When Ben Shapiro wrote his column advocating ethnic cleansing of Arabs, he was about the same age as Nick Fuentes is now.

Yet Shapiro, who expects a pass for his quasi-genocidal columns, offers no decency to those who have said the same type of fucked of shit he was saying.

— Mike Cernovich (@Cernovich) November 17, 2019
Conservatives seek to stifle new "alt-right" movement seeped in anti-Semitism https://t.co/q4IMf0WSUN pic.twitter.com/W9kgnsJHz8

— The Hill (@thehill) November 17, 2019
Do you hear that? It's the sound of Kirk screaming. pic.twitter.com/vcT3ISeS6a

— Mister AntiBully (@MisterAntiBully) November 18, 2019
Trump Is Poised To Take 2024 By Storm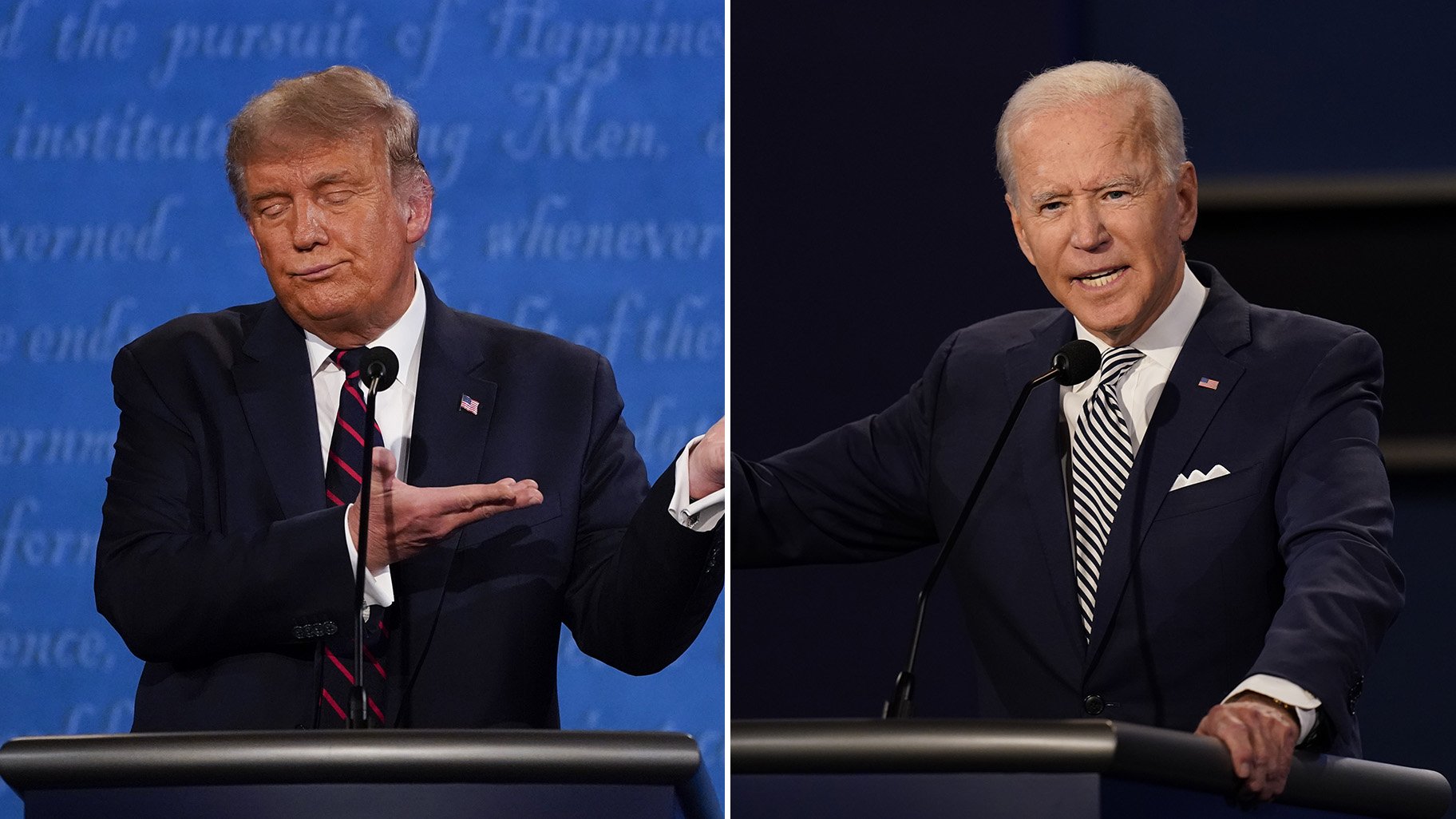 Biden has unsuccessfully been able to reform any issues left by the Trump administration and quite frankly has only made it worse. Inflation and the economy is hurting everyone, especially lower income voters who ironically voted for Biden. This has set off a windstorm for Biden as his approval rating goes further down the drain. With little hopes of any major policy wins before the 2022 election, Biden's Administration, which championed "getting things done", has stopped before it really even got off the ground.
With 2022 around the corner we will see a slue of Republican Presidential challengers, with Trump of course, being at the center of the pack. Rumors have it that Ron DeSantis, Chris Christie, and the like of Mitt Romney will all join the nomination, however this is only rumor and speculation. Trump however, will become the nominee. It would be hard for anyone to top someone who has already been President, even a firebrand like DeSantis, who has garnered  national support for a Presidential run.
Biden has failed so miserably that when a another Democrat attempts to challenge Trump's economy compared what we are in now, it will be completely inexcusable. Not to mention the major social engineering the majority of parents and Americans are rejecting in terms of the LGBTQ Mafia Agenda & BLM. Biden, if anything, has completely destroyed the Democratic party's chance of being a favorite with middle and upper-income voters, setting a disasters for the Democrats in 2024.
Lauren Witzke: Among Several Children on Hunter Biden Laptop, Including Chris Coon's Daughter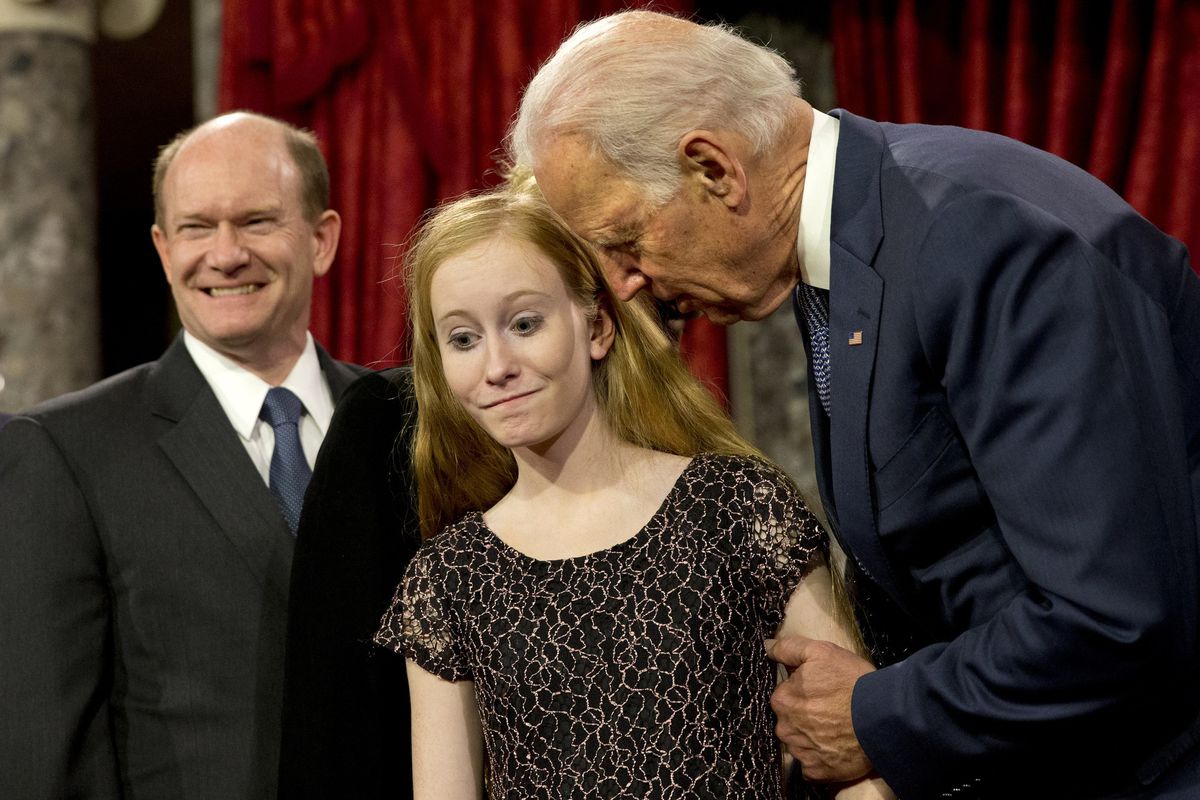 Well, folks. The dam is finally breaking on what is exactly going on with the Hunter Biden laptop scandal that the corporate media has refused to cover, simultaneously big tech is clamping down attempts to use their platform to share the story. And now we know why, because it involves underage children.
This weekend, Senatorial Candidate in Delaware and America First Patriot, Lauren Witzke, has exposed the most damning allegation yet. With an official police source confirming that Chris Coon's Daughter is one of several children on the Hunter Biden laptop.
BIG BREAKING NEWS:

"Sources close to and with deep knowledge of the investigation, have informed me that Chris Coons' DAUGHTER in addition to seven other underage girls are also featured on [Hunter Biden's] laptop." pic.twitter.com/rKWlUd7ep9

— Lauren Witzke (@LaurenWitzkeDE) October 24, 2020
There are other allegations going around possible connections to foreign children being on the Hunter Biden laptop as well as several children of other politicians including one of Barack Obama's daughter.
This only further proves Joe Biden and his entire family, and Chris Coons, are completely compromised by foreign entities and domestic deep state actors within our Government. They hold no allegiance to anything but what their masters tell them to do, because at the end of the day they are at the whims of others leaking this information and publicly destroying them and their career.
We can only imagine more damning allegations are coming to break now that we have a first look at just how explosive the "Laptop From Hell", as President Donald Trump puts it, really is.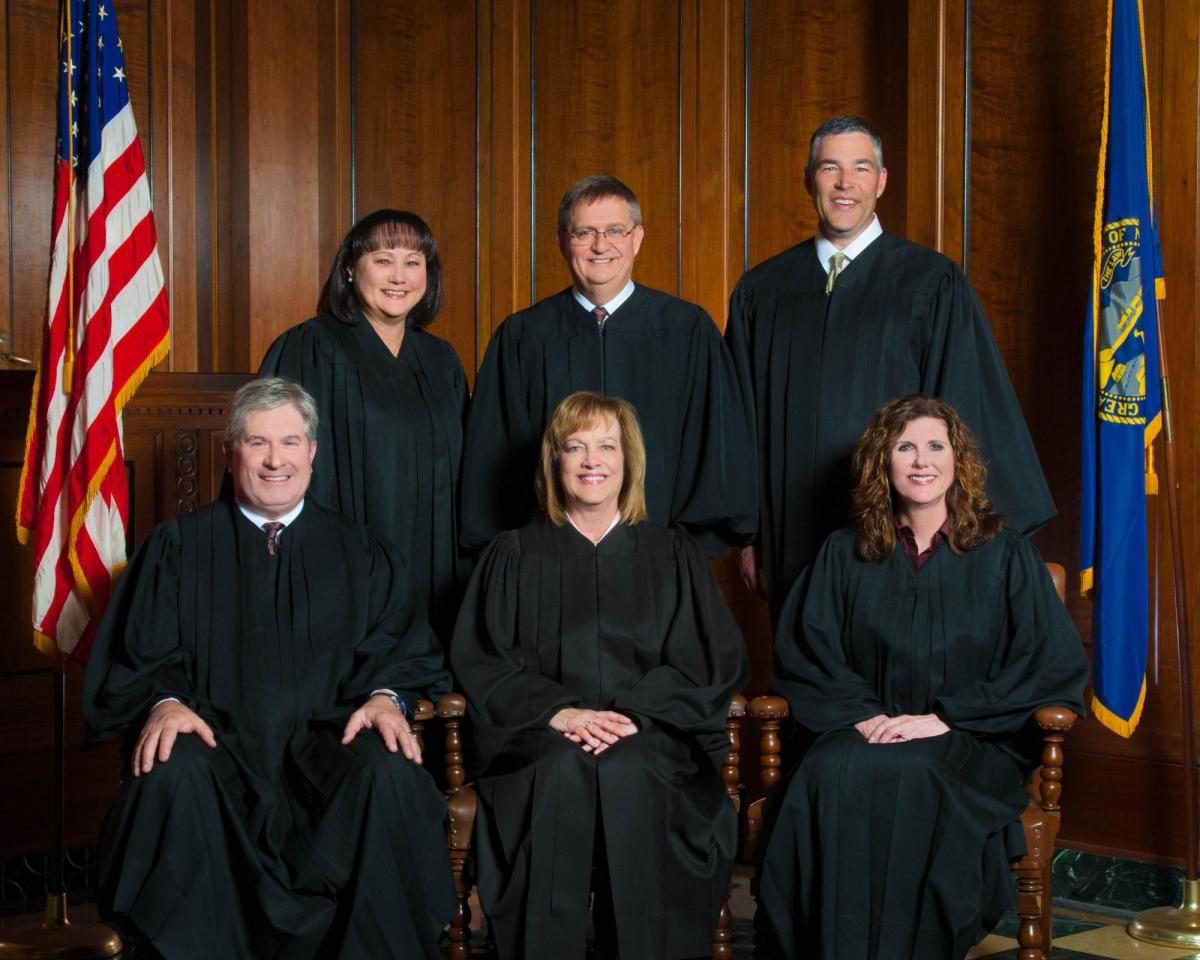 I'd rather be judged by 12 than carried by six.
That great lyric from Ice Cube has more bite and meaning in the run up to the 2020 election. Now we have the investigation of the investigators. The Mueller investigation and everything it has encompassed is now being scrutinized. We are finally looking at indictments and guilty pleas from the corrupt cabal that tried to bring down, frame, jail and impeach a duly elected, INNOCENT president and anyone in his sphere. Getting to the point of investigating the investigators has been a long hard slog.
We did not foresee how really deep and treacherous the swamp really was. You could investigate, indict and try someone like a Hillary Clinton for example, and someone of authority in that chain is a corrupt actor from the Deep State and you will then see the guilty party skate free. Or you can have a completely innocent Mike Flynn, Roger Stone, George Papodopoulos railroaded by a corrupt judge. The Michael Flynn case is the most glaring. The DOJ has dropped the case and charges against him and in an unprecedented move the judge does not drop the case, he extends it as if he is the prosecutor.
So there is a light at the end of the tunnel my friends. Donald Trump has been appointing a record number of federal judges. This is a brilliant move and somewhat frustrating and time consuming. But there is a method to the madness. Why investigate, indict and try just for a Deep State judge to let the guilty party walk free? Donald Trump has appointed over 300 judges and counting. More will be appointed to the bench and now there is a more likely chance when the guilty parties are tried, there will be justice. So there is a silver lining in this swamp covered cloud.
News@11
By Michael Ameer