Why Millennials Embrace Marxism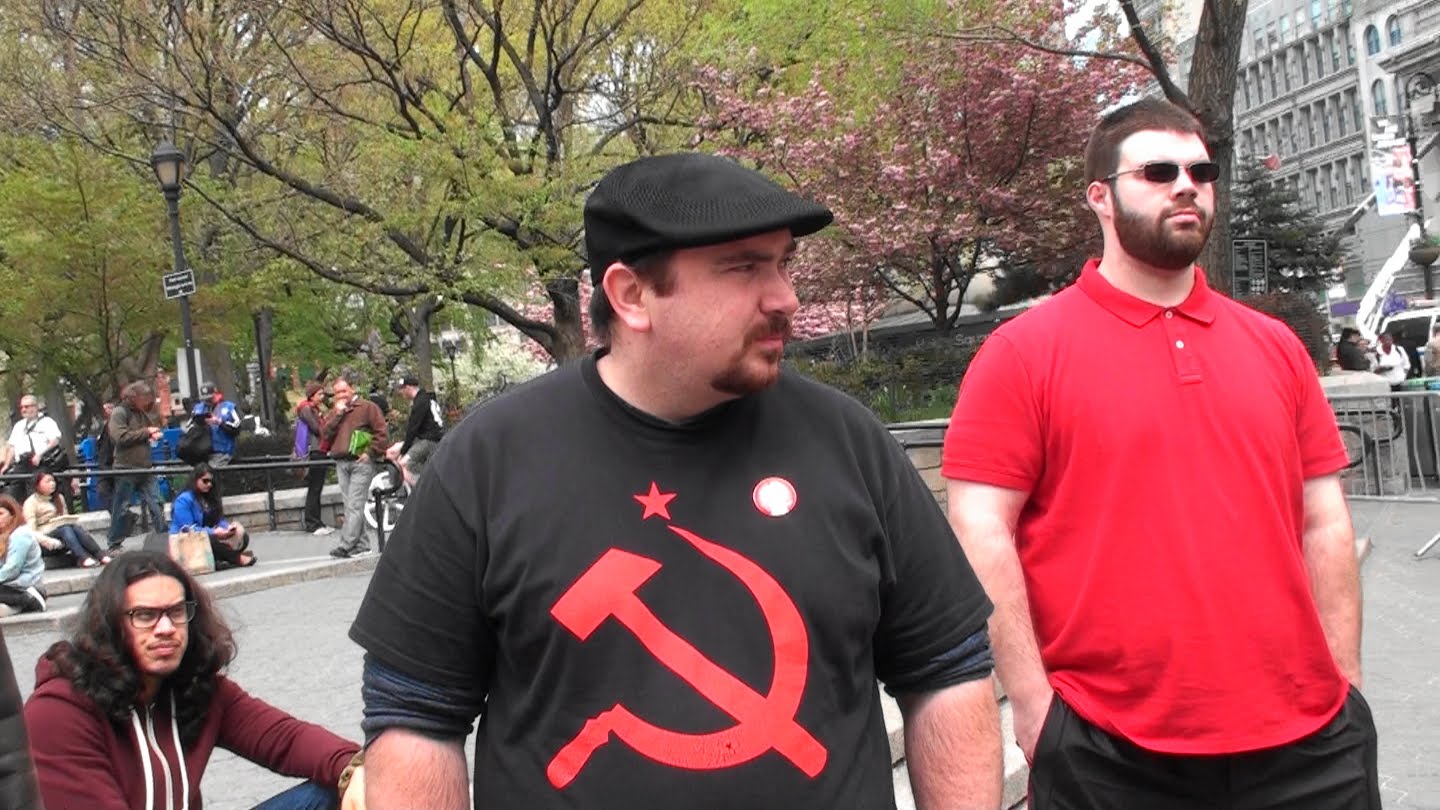 (ZeroHedge)
From the millennials' abilities will supposedly flow the wherewithal to fund "needs": their elders' entitlements, debt, and ever-expanding blob of a government. Horror of horrors, polls and studies indicate that many millennials are embracing Marxism: they want somebody to fund their "needs"! Where did they learn this nonsense?
It must be those left-wing, snowflake sanctuary, social justice warrior haven, gender-bending colleges and their washed up Marxist professors.
This is America, where everyone stands on their own two feet. That's not how they were reared!
Except it is how they were reared. Good parents know their kids pay more attention to what they do than what they say. America has been slouching towards collectivism for decades. This bipartisan trend has been differentiated only by the hypocrisies the red and blue teams peddle. Regardless of what's said, this country does statist collectivism. That anyone should express surprise or dismay that the young embrace collectivism betrays self-serving delusion that only fuels their cynicism.
Believe it or not, a fair number of millennials are reasonably well-informed. They just don't get their information from their parents' and grandparents' favorite hypocrisy peddlers. The median age of Americans watching CNN, MSNBC, and Fox News is over 60, with Fox the most geriatric at 68.
The younger set watches a lot of videos, some from consistently ideological sources but many representing eclectic viewpoints that can't be pigeonholed. Between the internet and their own experiences, the millennials are getting a pretty good idea of what the future holds, even if they don't know the current vice-president or America's allies in World War II. The future, after all, is far more relevant to them than Mike Pence or a war 72 years past.
Local, state, and the federal government spend over 35 percent of the GDP. Taxes paid skew heavily towards the most productive under our progressive tax regimes; that's where the money is. Around half the population receives some sort of largess from one or more governments. From each according to their ability to each according to their need. However, need doesn't carry the same requirement of deprivation that it did when the welfare state got rolling during the New Deal.
The needy still include those true tales of woe invariably cited by welfare state fans. But they also include relatively affluent Social Security and Medicare beneficiaries receiving far more than they put in. And tax-funded professors, administrators, and athletic coaches drawing fat salaries at public universities. Let's not forget legions of other government employees, whose average pay, retirement pensions and medical benefits exceed those of their private sector brethren who support them. Then there are the hordes of contractors, lobbyists, and other teat-suckers who cluster around Washington D.C. and state capitals like flies cluster around particularly redolent corpses and turds.
Communist commissars—the "needy" class in the old Soviet Union that actually got most of the loot—never had it so good. For all their tax-looting, America's commissars still spend more than they take in, so they've placed a huge claim on future production: debt and unfunded pension and medical promises. Even some of the dimmer millennial bulbs recognize who gets to pick up those collectivized obligations. That's in addition to their not inconsequential student loan debt. The more astute realize that this mound of obligations has something to do with the anemic economy and dismal job prospects.
History demonstrates that collectivist regimes which stifle economic and political freedom often turn to war, plunder, and empire building to mask their repression and failures at home. Doesn't that describe the US government to a tee? It has military bases and deploys special operations forces all over the world. In the name of global order and fighting terrorism, it has engaged in more wars this century than any other government. To instill domestic "order," the national security state surveils everyone, including a president-elect, and subverts the press.
Not only do wars add a lot of chits to the debt pile, but guess which generation gets to fight them? Not that the military is having trouble filling its ranks. It offers steady jobs with good benefits—hard to find in the private sector—for those who avoid getting killed or maimed.
It takes a while for those millennials who find their way into the private sector to discover how thoroughly it is dominated by the public sector. The meddling, stifling, counterproductive hand of government weighs on every important economic activity. In some jurisdictions kids can't even sell lemonade without a permit. It takes time, experience, and investigation to discover another truth: regulation protects the entrenched and stifles the new and innovative.
The apotheosis is finance and banking. Central bank debt monetization and interest rate suppression promote government debt and add to the millennials' load. The Fed is owned by the banks, buys their securities, promotes their cartel, and acts as their agent in Washington. Cheap money drives up the price of financial assets, which millennials by and large don't own. Reams of legislation and regulation not only make it difficult to impossible for competitive new entrants, but are explicitly designed to ensure that members of the old guard don't fail. When they nevertheless fail, they get bailed out.
It is the intellectual crime of the century to call this bastardized state of affairs capitalism or freedom. Capitalism—investment, production, and voluntary exchange—is what people do when they're left to their own devices and are free to pursue their own legitimate interests. It was dealt a mortal blow in 1913 with the establishment of the central bank and income tax, and buried in the New Deal. It's no surprise the left falsely labels the grotesque and failing mixed economy capitalism. It's every failure can be ascribed to capitalism and used as a justification for more government.
What's revolting is the rhetoric of capitalism's so-called defenders. Conservatives ritualistically praise a "free market system" that hasn't existed for decades. It's useful cover: invoke the free market while supporting and profiting from collectivist skims and scams. From the dwindling ranks of true entrepreneurs and honest businesspeople the rhetoric snares some of the more gullible. However, even when the red team has full control of the government, it just keeps getting bigger, more intrusive, and more powerful, reminiscent of communism.
At root, the conservative problem with capitalism is the phrase, "free to pursue their own legitimate interests." The second law of government is that you can do almost anything to people if you tell them you're doing it for them. (The first law of government is nothing succeeds like failure.) Liberals and conservatives alike pose as benefactors. A system based on freedom and self-interest—capitalism—obviates that pose. Ostensible benefactors can't use government and other people's money to bestow their "munificence," extract their rents, and grasp their power. In part it explains the vitriolic hostility of both sides towards Ayn Rand, who extolled freedom and rational self-interest and condemned coercive altruism.
Millennials would be best advised to fight for their and others' right to their own lives. Unfortunately, millennials learn what they are taught, and cutting through all the hypocrisy, the lesson plan is collectivism. As are the generations preceding them, millennials are collectivists. The only difference is they want to be the ones doing the collecting.
The Russia Collusion Hoax!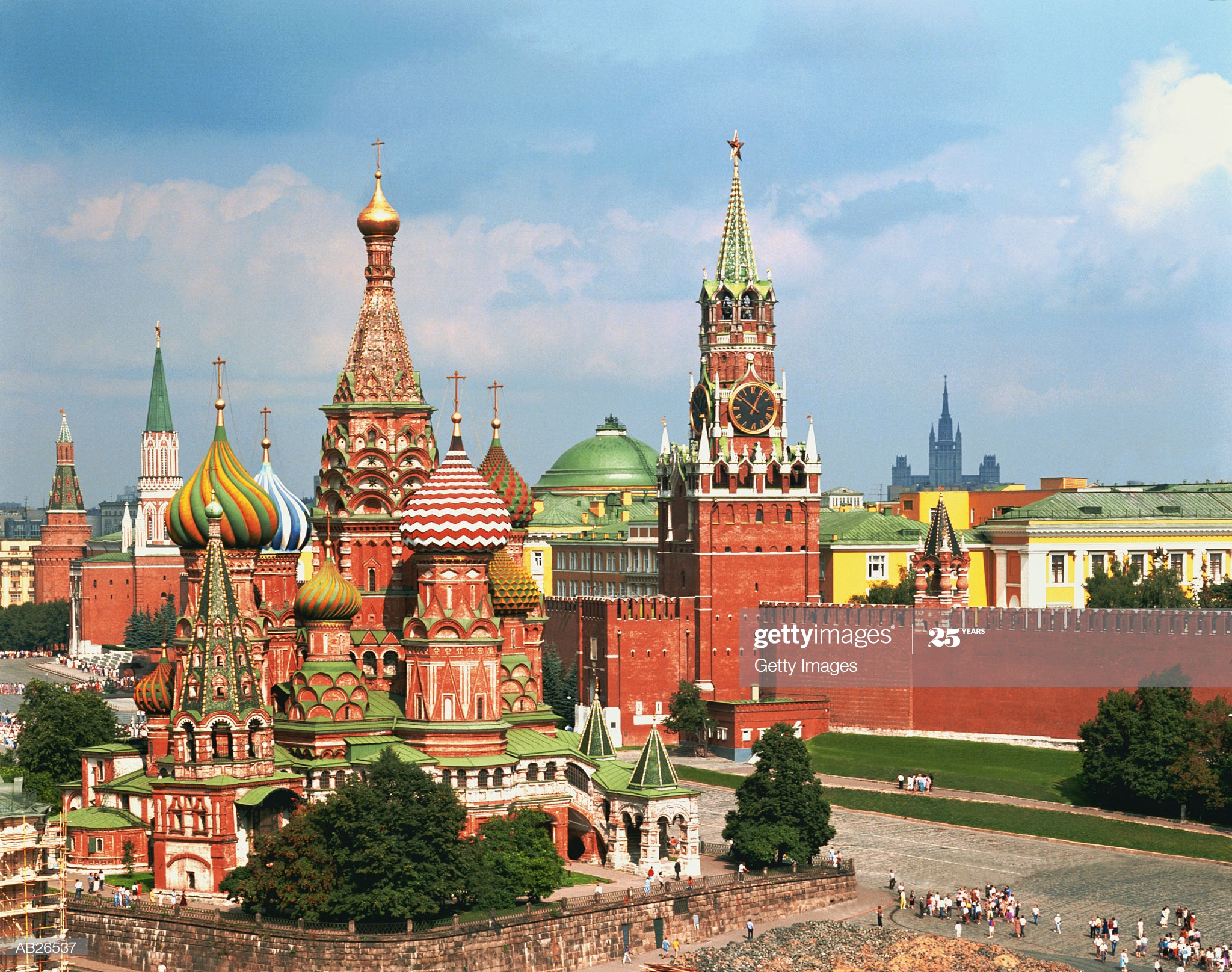 The media blackout of the BIGGEST political scandal in American history.
Russia, Russia, Russia! That's all we've heard for the first three years of the Donald J. Trump presidency. Fast forward June 3rd 2020, Capital Hill, Washington D.C. our nations capital. Former Deputy Attorney General and former acting Attorney General Rod Rosenstein is testifying before the Senate Judiciary Committee, chaired by South Carolina (R) Senator Lindsey Graham. This is the first time the Republicans get to investigate the investigators to get to the bottom of the Russian Collusion investigation by Special Counsel Robert Mueller that alleged Donald Trump and his campaign colluded with the Russians to steal the 2016 presidential election against Hillary Clinton. Russia in all of it's iterations have been on the lips of every Democrat politician, legacy media anchor and liberal political pundit with condemnation for three years. Now the moment of truth has come and we are to question and hopefully get answers to the burning questions that all of us political navel gazers were waiting for.
Oh wait…… Did you hear that? Deafening silence from the legacy media! Now that we are getting answers to some very outstanding questions the media is MIA. We have learned at the end of the Mueller investigation that no one, no American worked with or colluded with Russia to steal the 2016 election. No American secretly includes the Trump administration. So how did the FBI, CIA and DOJ investigate charge, surveil,  jail and try to impeach the president? You extend FISA (Foreign Intelligence Surveillance Act) warrant like a normal warrant by showing probable cause. When you end up with nothing then you are left to look back and say then what was the cause for all of the investigations and warrants if you never actually found any wrongdoing?
This is where we come to the greatest political scandal in American history. The IG (Inspector General) Michael Horowitz and other investigators have found errors, mistakes and omissions in almost every FISA application. This meaning they were all fraudulent or illegal. The Obama administration officials were spying illegally on the Trump campaign in which Trump calls bigger than Watergate which I believe is true.
General Michael Flynn who was Obama's DNI (Director of National Intelligence) was hated to the core by Obama and his top brass. Flynn bumped heads with Obama on almost every military and national security issue. Flynn was going to audit and restructure the whole intelligence apparatus. He was fired before he could get that started. He was then hired by the new incoming Trump campaign to the chagrin of Obama. January 4th 2017 the DOJ was dropping it's investigation of Michael Flynn. On January 5th, Peter Strzok and the FBI would start or extend the investigation of Michael Flynn after a meeting on January 5th in the oval office with President Barack Obama, Vice President Joe Biden, top aid Susan Rice, DAG Sally Yates and FBI Director James Comey and a few other top aids. This is where they hatched another plot to go after Trump and General Flynn. Mind you the day before this infamous meeting The DOJ was about to drop all charges against Michael Flynn and the FBI agents who illegally interviewed Flynn said he didn't lie. Now finally after years of prosecution Flynn retained a new lawyer Sydney Powell and she was able to finally get the exculpatory evidence and get his case dropped. But to everyone's surprise in an unprecedented move judge Emmit Sullivan is trying to pull in an amicus brief (friends of the court). The judge is trying to be the prosecutor. Some say he got his marching orders from on high to not let Flynn get off but he has no legal legs to stand on. This leads me to believe Flynn is the Big Fish. They are spending all of their political capital to keep this man silence and sentenced.
They say they started the investigation because George Papadopoulus was overheard in a bar in England talking about Hillary's emails. Now you only have to have half a brain to realize that is nonsense. So Papadopoulus was also set up framed and spied on. He forgot an exact date so they used that to prosecute him for perjury in which he did 12 days in prison. Who gets sentenced with 12 days if you are this big international criminal?
Carter Page was also wrongly investigated. An email was manipulated by FBI lawyer Kevin Clinesmith. He changed that Page worked with CIA to Page DID  NOT work with the CIA. Which was a complete 180 and a lie. But eventually Carter Page was never charged. So why were all of the FISA warrant extensions signed to keep investigating him? Carter Page was an informant for the CIA and helped with the prosecution of Russians. So this was hidden from the court. Carter Page was portrayed as one of the ringleaders of coordinating the Trump administrations contact with Russia. That means Carter Page was intricately planning with Donald Trump to perpetrate this fraud. So we ask how often was Trump and Carter Page in cahoots to hatch the plot? Say what? They what? Carter Page and Trump never met? How can you plot this huge international crime and you have never met with your criminal partner?
All of these facts are coming out and now we see in August 2017 before Special Counsel Mueller was appointed there was no evidence of Trump collusion with Russia. How can you run an investigation for three years and never find any wrongdoing? All evidence was made up and planted and slowly the public is starting to realize it. This is why Trump always called it the hoax! And now we can see Trump was right!
News@11
By Michael Ameer
Is the Media Inciting a "Race War"?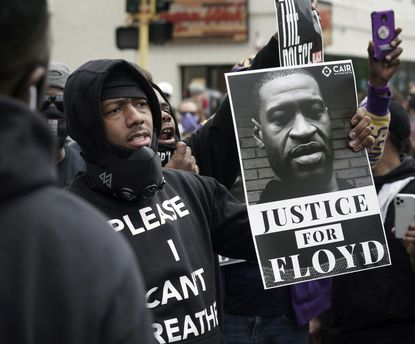 Are we as (BLACKS) not smart enough to realize that we are being duped into a race war?
In 2016 George Soros funded the riots in Ferguson and around the nation in memory of Michael Brown who was gunned down by a white police officer in a violent confrontation. Also there was Philando Castile who coincidentally was gunned down in Minnesota by a police officer. This election year reaction is systematic like clockwork. They see a tragedy of the Black community and swoop in and coop the pain and suffering of a people for their own personal political gain. Black Lives Matter are paid protesters, ANTIFA are paid protesters and there are many more paid protesters. This is the job that former POTUS #44 held. COMMUNITY ORGANIZER! They foment unrest for political purposes not for justice.
Fast forward to May 2020 the violent death of George Floyd at the hands of the Minnesota Police. I could not bare to watch the complete 8 minute barbaric treatment these police officers put on George Floyd. It was horrific. But not like in many of these cases the officers here were fired and charged with murder. Normally the public riots when there is an injustice and the police seemingly get away with murder. This time it seems that justice was prevailing and the Department of Justice was swiftly investigating the case. So if the perpetrator is being brought to justice why the riotous reaction nationwide?
The answer is quite simple. There are evil forces that profit and benefit on the pain and suffering of the underclass and they send agitators and organizers to violently protest in major cities to dominate the news cycle. You will also see this will happen in predominantly liberal cities with a high crime rates and possibly a sanctuary city. They turn a peaceful protest into a violent riot.
You saw a white woman with a dog unleashed in Central Park calling police on an "African-American" man allegedly threatening her. You saw a 20 year old black boxer with COVID19 and mental health issues put into a nursing home and recorded viciously beating a white elderly man. You saw Ahmad Arbery shot in Georgia by a white retired police officer and his son during a life or death struggle and video surfaces months later. Unfortunately these type of events happen all over the USA on a daily basis. What we have now is to take the white on black and the black on white incidents and make them viral and stir up the deep seated racial emotions and hatred. Once you see these images and scenarios on constant repeat on television and social media it will indeed have a tremendous emotional impact. This happens on the regular but we seem to fall victim of the emotional heartfelt manipulation.
My featured pic of Nick Cannon is a perfect example during the riots, holding up a poster of George Floyd and in the upper right hand corner of the poster is the logo from CAIR (Council on American Islamic Relations). They say they are advocates for Muslim civil rights but they are always in every situation anti-American. They love the fact that blacks are terrorizing their own neighborhoods and they support this with their own dollars. These types of groups are paying blacks to do their dirty work. Are we not smart enough to know we are being used?
News@11
By Michael Ameer
https://www.facebook.com/groups/208142449894990
Joe Biden "The Lemon Lot"!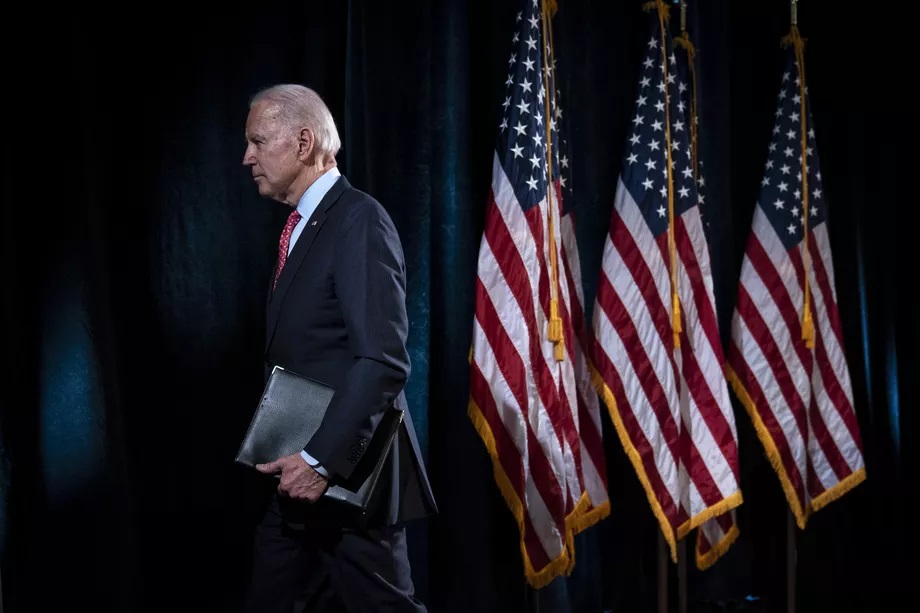 Is the deeply flawed and dementia impaired Joe Biden the best the Democrats have to offer?
The Democratic establishment has wholeheartedly gotten behind the former vice president of the United States Joseph Robinette Biden, as the Democratic nominee for President of The United States in 2020. Did they give it a test drive, kick the tires, check the engine or even look up the blue book value? The answer is a resounding NO! Joe Biden was the best of a bad socialist lot. There was a plethora of manufactured cookie cutter candidates. Bernie Sanders seemed the logical choice…..but! Bernie was an Independent who caucused with the Democrats. Bernie openly and proudly professed his affinity for socialism, at least coherently. The painful truth for the Bernie Bros was the Democrat establishment would never let an Independent/ Socialist drive the party off of the electoral cliff of a 2020 national election.
The party turned to Joe Biden to save the day. The best of a bad lot. The former VP with a solid connection to the first Black President of the United States and the all important Black vote. This may be death by a thousand cuts. We already know Joe is a walking, talking, stuttering gaffe machine. His son, brother, son-in-law and others have all profited handsomely from his position and name in big time national politics. He has the Tara Reade debacle. There is the firing of the Ukraine prosecutor who was investigating the corrupt Ukrainian gas company his son Hunter was working for. His team seems to be wisely trying to let Joe out in public view only when absolutely necessary. He has more skeletons in his closet than a thriller video! They say when life gives you lemons, make lemonade. Cheers to the left.
By Michael Ameer