News flash! Women's Lives Now More Than Bearable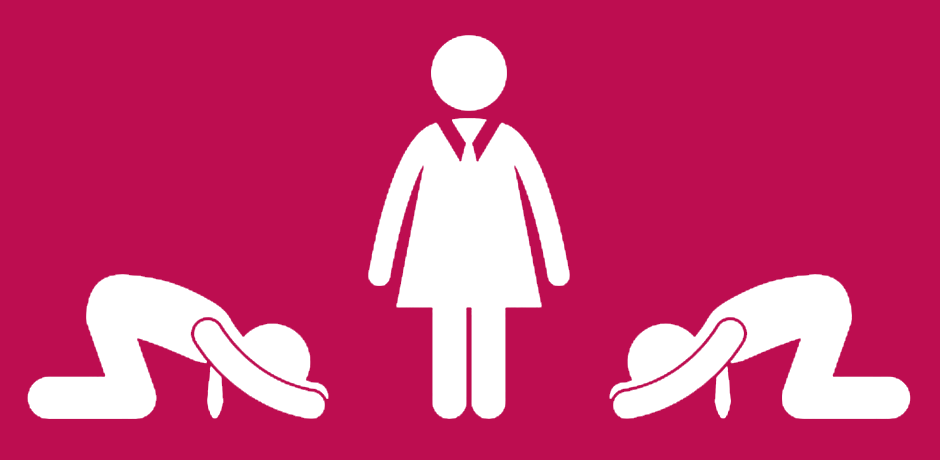 This is a contentious time for feminism. In the age of #MeToo, Time's Up, and the Weinstein effect, just a few of the many products of the fourth-wave feminist movement, women are continuing to push forward a certain narrative about men and the Western culture's effect on women in general. It seems as if the conversation surrounding women and gender equality has seeped into virtually every realm of life: politics, culture, religion, and even medicine and technology. Fourth-wave feminists are expressing their distrust in men in many ways…celebrities are calling out sexual predators in front of public audiences, politicians are using sexual assault as a political tool, and students are marching and demonstrating. Corporations, eager to jump on the "let's make a political statement" bandwagon, are even using sexual assault as a marketing tool, spouting controversial messages about toxic masculinity and the like. A prime example is the recent Gillette ad, which garnered more than 19 million views on YouTube, Facebook, and Twitter.
Many women are also writing about feminism. One example of this is an article, written last year in celebration of International Women's Day, that has been circulating on social media for the past few months. The article, entitled "100 Easy Ways to Make Women's Lives More Bearable" and authored by Dani Beckett, has been shared more than 300,000 times since its publication in March 2018. While we would not exactly call it "viral," it is no secret that the article's contents are becoming increasingly normalized, currently believed by a meaningful number of female millenials. Beckett's article was published in Broadly, a subset of Vice Media, a digital media and broadcasting company that launched Vice, the Canadian-American print magazine that gave rise to Broadly. Broadly, a heavily leftist channel catering to women and designed to "provide a space for us to understand, express, and navigate our identities as we define who we are and where we're headed next," has quite a solid readership.
After I kept encountering the article on Facebook for several months, I figured it was probably worth a read, but before reading it, I could not help but linger on the title. How to make women's lives more…bearable? Bearable means tolerable, able to be endured, not even touching the realm of pleasurable or happy. The title implies that women in this country are struggling so much that someone desperately needs to make their lives "more bearable." In a country where the vast majority of workplace fatalities befall men, the chief victims of non-fatal violence are men, men make up three quarters of all murder victims, women are outperforming men at all levels of education (they even outnumber men at most medical schools), women win custody battles, and women legally win half the earnings and belongings in a household, apparently women's lives are not yet bearable enough. I was confused, but intrigued, and proceeded to make my way down the long list of male-targeted demands, some of which are too good not to highlight.
The article is written in an incredibly patronizing tone, as if men in America need to be taught that forcing sex upon a woman is probably not a good idea, as if they apparently grew up in a society that conditioned them to rape. The first item on Beckett's list is, "Before explaining something to a woman, ask yourself if she might already understand. She may know more about it than you do." Well, is that not general logical advice for anyone? I know the point is to call men out for supposedly always trying to explain things to a woman, but if you are versed in the basic tenets of communication, then it must be the case that you know not to prematurely lecture someone on a topic you suspect they are already well-versed in, regardless of their gender. And let us suppose this is not the case and you have a habit of being didactical when not needed. Well, then this advice should certainly go for everyone, not just men. The point is, gender has nothing to do with it. There is no evidence that men are somehow more likely than women to try to explain something to women, simply because they are women, before considering whether those women might actually understand the topic. Fourth-wave feminists are pushing the narrative that men inherently feel entitled and better than women, so they feel it necessary to always explain things to a woman without thinking if she might already understand. It is a dangerous and baseless narrative to push forward. While it was certainly true fifty years ago when male professors would not even call on their female students in lecture, today, men DO listen to women, whether they like it or not. By virtue of the professional empowerment of women, which has become normalized in Western society, men listen to women explain things to them every single day. Consider this: women now hold 49% of total faculty positions in American colleges and universities. Women lecture, and men listen.
Beckett then states, "Related: Never, ever try to explain feminism to a woman." Well, what if she's wrong? Beckett would tell you, "Trust women. When they teach you something, do not feel the need to go and check for yourself. And especially do not Google it in front of them." So, if she's wrong, it doesn't matter. No one cares about facts anyway. Women are so privileged that they now also have the right to be wrong and to lie without getting called out. This is an important reminder of "Believe all women," the Left's mantra during the infamous Kavanaugh controversy. If you feel the need to check something JUST because the person who explained it to you is a woman, then maybe you need to treat your misogyny and perhaps Beckett's list is actually for you. But we live in a society where women are leaders in every sphere – politics, business, medicine, science, the law. At this point, men get it. The need to overpower women, of which remnants will perhaps always exist, has largely dissipated through the years as evidenced by the fact that women now control 60% of the wealth in the United States, for example. If men are such misogynists, why are they collectively not fighting tooth and nail to tear down successful women? Certainly some are, but it's virtually impossible to prove patriarchy-enforcing men outnumber matriarchy-enforcing women. Instead of acknowledging that, fourth-wave feminists are resorting to feelings, as opposed to facts, to craft their man-hating narrative. What's more, they are lowering their standards for women.
Clearly, men and women are different, no matter what radical feminists want you to believe. But even though they are different, every society is founded upon a standard set of basic principles and values that every human, regardless of identity, should be obligated to follow in order to preserve civility. Lying does not all of a sudden become okay for a woman if it's not okay for a man because women should not get special privileges. That is why Dani Beckett is also mistaken in suggesting "Be kind to women in customer service positions. Tip them extra." Because they are a woman? This sentiment points directly to the pinnacle of feminists' hypocrisy. Feminists want women to be treated equally, which naturally entails holding them to the same standards as men. Regardless of whether you are a woman or a man, if you don't do your job well, then you should not be tipped extra. Regardless of whether you are a woman or a man, your customers should be nice to you if you do your job well because that's the right thing to do.
Next on Beckett's list is a whole compilation of demands centered around how to describe women. She states, "Examine your language when talking about women. Get rid of 'irrational, dramatic, bossy, and badgering immediately." This implies that women cannot be any of these things, which they most certainly can. Or perhaps it implies that they can be some or all of these things but they should not be called out for it, which once again, means that according to Beckett, we should hold women to a lower standard. Let's be clear, women should not get free passes just because they are women and their ancestors have suffered through years of misogyny and oppression. If feminists want true equality, then they should not be cutting women slack and lowering their standards for women out of pity. Women are perfectly capable of meeting those standards. Pushing forward women's rights legislation should not be done out of a need to prop up identity politics. Women deserve equal rights not because they are women, but because they are humans.
If that was not enough, Beckett certainly has more! "Never comment on a woman's body," she says. When describing women positively, men should say she is "talented," "clever" or "funny," but not "gorgeous" "sweet" or "cute." Men also cannot call her unique, and "unlike other girls" because all girls are awesome. Long gone are the days when it was flattering for a woman to be told she has a nice physical appearance. And long gone are the days when men were allowed to make their physical attraction, the very basis of biological reproduction, known to women. I am assuming Beckett wants men to assign more value to women than their physical appearance, which is understandable, but assigning more value to personality and assigning some value to physical appearance are not mutually exclusive acts. A 2017 study published in Evolutionary Psychological Science found that most women are likely to choose physical attractiveness over personality and intelligence in potential partners. For a group of people who supposedly hate double standards, fourth-wave feminists sure do love double standards.
And now we arrive at the scariest portion of Beckett's list: the postgenderism demands. Beckett states, "If you read stories to a child, swap the genders. Cast women in parts written for men. We know how to rule kingdoms, go to war, be, not be, and wait for Godot." Right, and that is exactly why the parts of Katniss Everdeen, Hermione Granger, Wonder Woman, Lara Croft, Daenerys Targaryen, Mulan, and many, many more have been written. To show that women can indeed rule kingdoms, go to war, and do pretty much anything. Fourth-wave feminists are called "fourth-wave" because they are not the first. The women of the past have already proven that women are powerful and can rule kingdoms. There's no need to reinvent the wheel by going to extreme measures (i.e. swapping genders) to show something that everyone, barring exceptions, already knows. Perhaps, then, the point of swapping genders is not so much to normalize powerful, masculine women. It is, in fact, to get rid of gender roles altogether. My prediction is that postgenderism will pave the way for fifth-wave feminism.
So why is one article like this one so important? It's maybe just the opinion of one woman. Except it's not. Between 70 and 80 percent of college women currently identify as feminists. The contents of Beckett's article are at least somewhat representative of the mentality of young women in America today, even if some shy away from the label "feminist." I fear that this association we have started to develop between feminism and fourth-wave values, some of which are exemplified in this article, will only become stronger until, eventually, first and second-wave feminists are shut out entirely. Women who are pro-life are shut out entirely. Women who want other women to be held accountable are shunned and considered anti-feminist. Criticizing obesity, pointing to false allegations of sexual assault, challenging the misconceptions surrounding the pay gap, holding conservative views about female sexuality, and acknowledging core differences between men and women will become wholly incompatible with any definition of feminism. Women should be encouraged to be strong, not feed their victimization complexes. Women should be encouraged to listen to other women, even if they disagree. Fourth-wave feminist indoctrination should not be something we stand for if we want to actually help gender equality.
The Russia Collusion Hoax!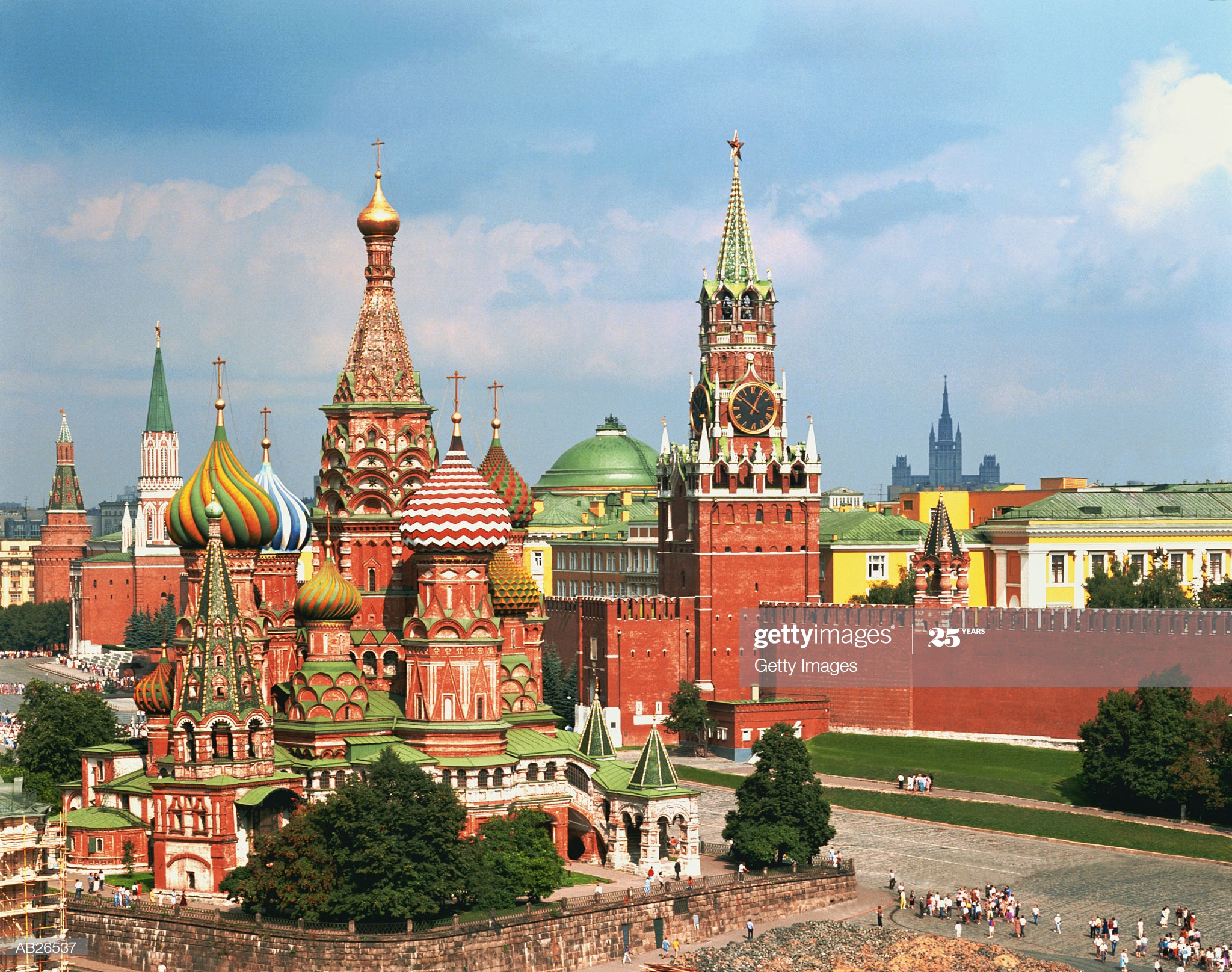 The media blackout of the BIGGEST political scandal in American history.
Russia, Russia, Russia! That's all we've heard for the first three years of the Donald J. Trump presidency. Fast forward June 3rd 2020, Capital Hill, Washington D.C. our nations capital. Former Deputy Attorney General and former acting Attorney General Rod Rosenstein is testifying before the Senate Judiciary Committee, chaired by South Carolina (R) Senator Lindsey Graham. This is the first time the Republicans get to investigate the investigators to get to the bottom of the Russian Collusion investigation by Special Counsel Robert Mueller that alleged Donald Trump and his campaign colluded with the Russians to steal the 2016 presidential election against Hillary Clinton. Russia in all of it's iterations have been on the lips of every Democrat politician, legacy media anchor and liberal political pundit with condemnation for three years. Now the moment of truth has come and we are to question and hopefully get answers to the burning questions that all of us political navel gazers were waiting for.
Oh wait…… Did you hear that? Deafening silence from the legacy media! Now that we are getting answers to some very outstanding questions the media is MIA. We have learned at the end of the Mueller investigation that no one, no American worked with or colluded with Russia to steal the 2016 election. No American secretly includes the Trump administration. So how did the FBI, CIA and DOJ investigate charge, surveil,  jail and try to impeach the president? You extend FISA (Foreign Intelligence Surveillance Act) warrant like a normal warrant by showing probable cause. When you end up with nothing then you are left to look back and say then what was the cause for all of the investigations and warrants if you never actually found any wrongdoing?
This is where we come to the greatest political scandal in American history. The IG (Inspector General) Michael Horowitz and other investigators have found errors, mistakes and omissions in almost every FISA application. This meaning they were all fraudulent or illegal. The Obama administration officials were spying illegally on the Trump campaign in which Trump calls bigger than Watergate which I believe is true.
General Michael Flynn who was Obama's DNI (Director of National Intelligence) was hated to the core by Obama and his top brass. Flynn bumped heads with Obama on almost every military and national security issue. Flynn was going to audit and restructure the whole intelligence apparatus. He was fired before he could get that started. He was then hired by the new incoming Trump campaign to the chagrin of Obama. January 4th 2017 the DOJ was dropping it's investigation of Michael Flynn. On January 5th, Peter Strzok and the FBI would start or extend the investigation of Michael Flynn after a meeting on January 5th in the oval office with President Barack Obama, Vice President Joe Biden, top aid Susan Rice, DAG Sally Yates and FBI Director James Comey and a few other top aids. This is where they hatched another plot to go after Trump and General Flynn. Mind you the day before this infamous meeting The DOJ was about to drop all charges against Michael Flynn and the FBI agents who illegally interviewed Flynn said he didn't lie. Now finally after years of prosecution Flynn retained a new lawyer Sydney Powell and she was able to finally get the exculpatory evidence and get his case dropped. But to everyone's surprise in an unprecedented move judge Emmit Sullivan is trying to pull in an amicus brief (friends of the court). The judge is trying to be the prosecutor. Some say he got his marching orders from on high to not let Flynn get off but he has no legal legs to stand on. This leads me to believe Flynn is the Big Fish. They are spending all of their political capital to keep this man silence and sentenced.
They say they started the investigation because George Papadopoulus was overheard in a bar in England talking about Hillary's emails. Now you only have to have half a brain to realize that is nonsense. So Papadopoulus was also set up framed and spied on. He forgot an exact date so they used that to prosecute him for perjury in which he did 12 days in prison. Who gets sentenced with 12 days if you are this big international criminal?
Carter Page was also wrongly investigated. An email was manipulated by FBI lawyer Kevin Clinesmith. He changed that Page worked with CIA to Page DID  NOT work with the CIA. Which was a complete 180 and a lie. But eventually Carter Page was never charged. So why were all of the FISA warrant extensions signed to keep investigating him? Carter Page was an informant for the CIA and helped with the prosecution of Russians. So this was hidden from the court. Carter Page was portrayed as one of the ringleaders of coordinating the Trump administrations contact with Russia. That means Carter Page was intricately planning with Donald Trump to perpetrate this fraud. So we ask how often was Trump and Carter Page in cahoots to hatch the plot? Say what? They what? Carter Page and Trump never met? How can you plot this huge international crime and you have never met with your criminal partner?
All of these facts are coming out and now we see in August 2017 before Special Counsel Mueller was appointed there was no evidence of Trump collusion with Russia. How can you run an investigation for three years and never find any wrongdoing? All evidence was made up and planted and slowly the public is starting to realize it. This is why Trump always called it the hoax! And now we can see Trump was right!
News@11
By Michael Ameer
Is the Media Inciting a "Race War"?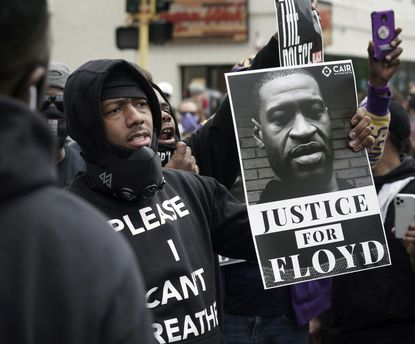 Are we as (BLACKS) not smart enough to realize that we are being duped into a race war?
In 2016 George Soros funded the riots in Ferguson and around the nation in memory of Michael Brown who was gunned down by a white police officer in a violent confrontation. Also there was Philando Castile who coincidentally was gunned down in Minnesota by a police officer. This election year reaction is systematic like clockwork. They see a tragedy of the Black community and swoop in and coop the pain and suffering of a people for their own personal political gain. Black Lives Matter are paid protesters, ANTIFA are paid protesters and there are many more paid protesters. This is the job that former POTUS #44 held. COMMUNITY ORGANIZER! They foment unrest for political purposes not for justice.
Fast forward to May 2020 the violent death of George Floyd at the hands of the Minnesota Police. I could not bare to watch the complete 8 minute barbaric treatment these police officers put on George Floyd. It was horrific. But not like in many of these cases the officers here were fired and charged with murder. Normally the public riots when there is an injustice and the police seemingly get away with murder. This time it seems that justice was prevailing and the Department of Justice was swiftly investigating the case. So if the perpetrator is being brought to justice why the riotous reaction nationwide?
The answer is quite simple. There are evil forces that profit and benefit on the pain and suffering of the underclass and they send agitators and organizers to violently protest in major cities to dominate the news cycle. You will also see this will happen in predominantly liberal cities with a high crime rates and possibly a sanctuary city. They turn a peaceful protest into a violent riot.
You saw a white woman with a dog unleashed in Central Park calling police on an "African-American" man allegedly threatening her. You saw a 20 year old black boxer with COVID19 and mental health issues put into a nursing home and recorded viciously beating a white elderly man. You saw Ahmad Arbery shot in Georgia by a white retired police officer and his son during a life or death struggle and video surfaces months later. Unfortunately these type of events happen all over the USA on a daily basis. What we have now is to take the white on black and the black on white incidents and make them viral and stir up the deep seated racial emotions and hatred. Once you see these images and scenarios on constant repeat on television and social media it will indeed have a tremendous emotional impact. This happens on the regular but we seem to fall victim of the emotional heartfelt manipulation.
My featured pic of Nick Cannon is a perfect example during the riots, holding up a poster of George Floyd and in the upper right hand corner of the poster is the logo from CAIR (Council on American Islamic Relations). They say they are advocates for Muslim civil rights but they are always in every situation anti-American. They love the fact that blacks are terrorizing their own neighborhoods and they support this with their own dollars. These types of groups are paying blacks to do their dirty work. Are we not smart enough to know we are being used?
News@11
By Michael Ameer
https://www.facebook.com/groups/208142449894990
Joe Biden "The Lemon Lot"!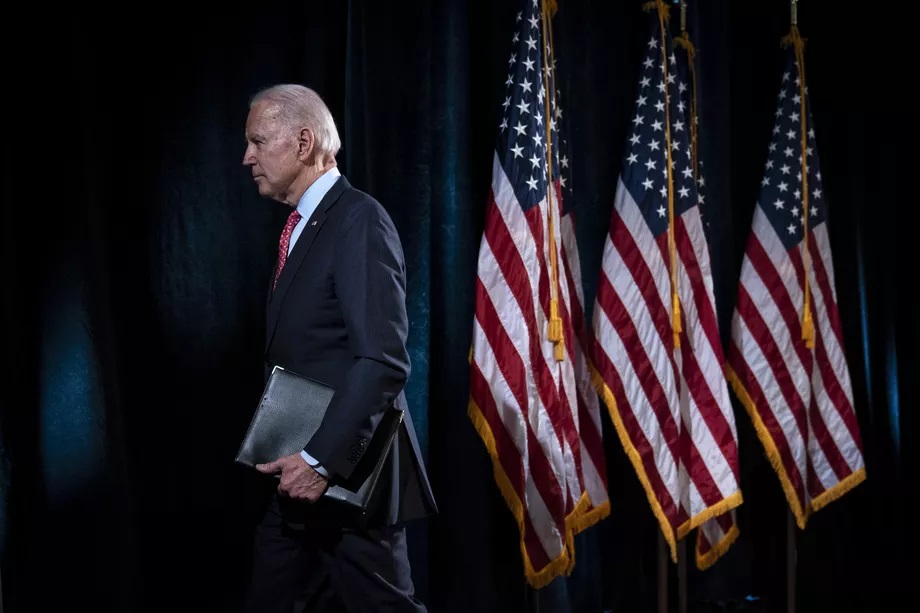 Is the deeply flawed and dementia impaired Joe Biden the best the Democrats have to offer?
The Democratic establishment has wholeheartedly gotten behind the former vice president of the United States Joseph Robinette Biden, as the Democratic nominee for President of The United States in 2020. Did they give it a test drive, kick the tires, check the engine or even look up the blue book value? The answer is a resounding NO! Joe Biden was the best of a bad socialist lot. There was a plethora of manufactured cookie cutter candidates. Bernie Sanders seemed the logical choice…..but! Bernie was an Independent who caucused with the Democrats. Bernie openly and proudly professed his affinity for socialism, at least coherently. The painful truth for the Bernie Bros was the Democrat establishment would never let an Independent/ Socialist drive the party off of the electoral cliff of a 2020 national election.
The party turned to Joe Biden to save the day. The best of a bad lot. The former VP with a solid connection to the first Black President of the United States and the all important Black vote. This may be death by a thousand cuts. We already know Joe is a walking, talking, stuttering gaffe machine. His son, brother, son-in-law and others have all profited handsomely from his position and name in big time national politics. He has the Tara Reade debacle. There is the firing of the Ukraine prosecutor who was investigating the corrupt Ukrainian gas company his son Hunter was working for. His team seems to be wisely trying to let Joe out in public view only when absolutely necessary. He has more skeletons in his closet than a thriller video! They say when life gives you lemons, make lemonade. Cheers to the left.
By Michael Ameer