ICE Sweeps 32 For Immigration Violations At Concrete Company Near Iowa City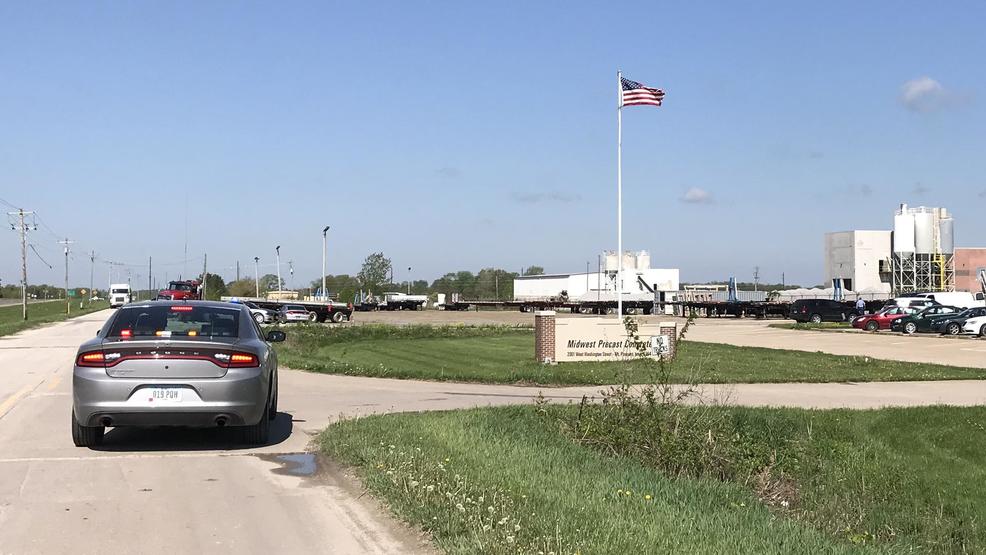 In a not so total surprise ICE raided a concrete business in Mount Pleasant, Iowa, Southeast of Iowa City, Iowa. This was for an investigation in which they swiped 32 illegal immigrants for immigration violations.
KTVO Reports – Law enforcement, including agents from Immigration and Customs Enforcement, swarmed a Heartland business Wednesday morning.
The site of the activity was the Midwest Precast Concrete facility on Washington Street in Mt. Pleasant.
Law enforcement on scene said that ICE agents were serving a federal warrant at the location. They declined to make any further comment, but referred KTVO to the U.S. Attorney for the Southern District of Iowa. That office has declined to comment on this case.
A representative with Midwest Precast Concrete also declined to comment on Wednesday's incident.
Aaron Calvin's Disgusting Twitter History Shows A Perfect Hypocrite After Writing 'Hit Piece' on Carson King

Aaron Calvin has been revealed as the journalist behind the Des Moines Register article in which they dug up a tweet from Carson King, when he was just 16; a man famous for raising money at the University of Iowa Children's Hospital.
Shortly after Aaaron's Twitter history has been revealed to have much worse than anything Carson King has ever referred to as a joke from a Comedy Central show, Tosh.0.
Take a look at Aaron's Past tweet's below, he's since locked his account and the Des Moines Register has said they're "investigating":
Virtue Signaling: Mollie Tibbetts Mother Adopting 'Immigrant' With Connections To Daughter's Murderer "Sick Stunt"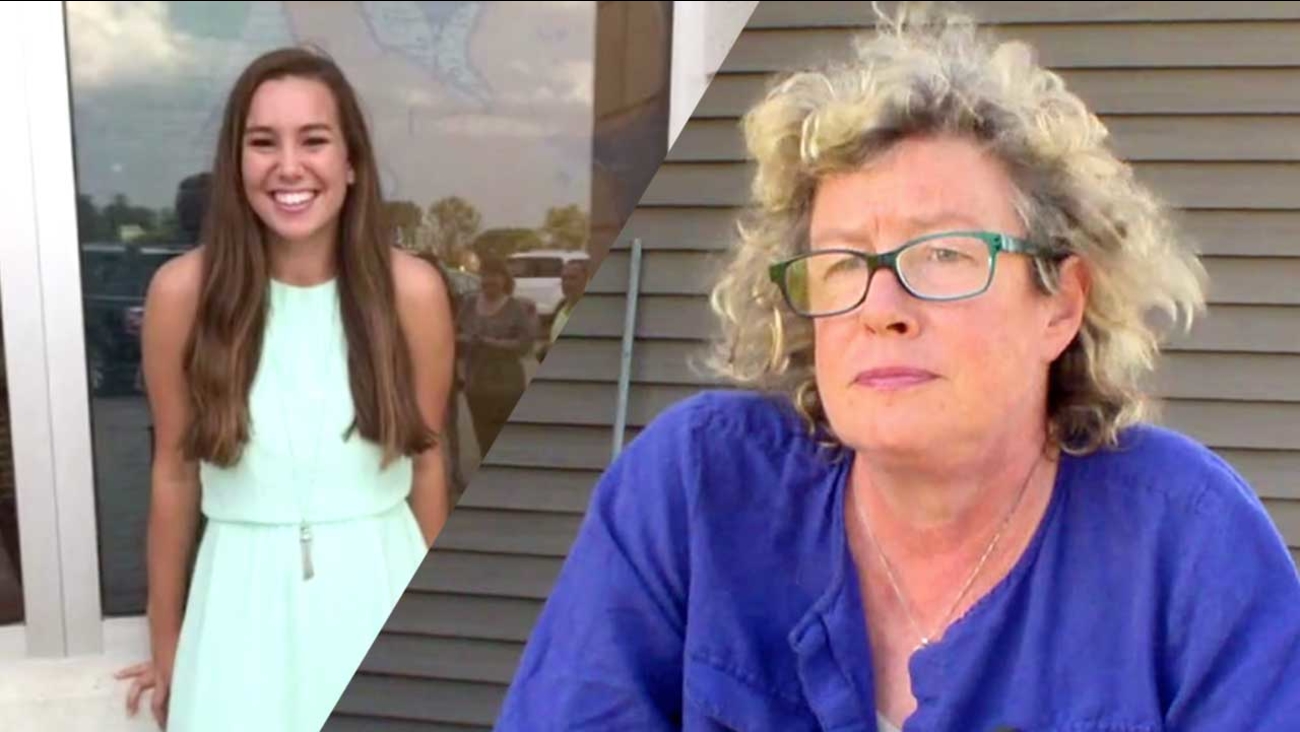 It was announced that Mollie Tibbett's Mother, the girl who was missing from Iowa which ensued nationwide coverage and rewards and was apparently found dead at the hand of an illegal immigrant, has adopted an immigrant with connections to her daughters murderer.
The mainstream media swooned her actions, many commentators generally said it showed compassion, that it showed she's better than the 'political rhetoric' and to some this is totally normal and a benefit.
However to others this is nothing but a show of virtue signaling political rhetoric, masked as a good-will action and is a sick stunt to gain political attention and simply make a political point, especially morally correct point.
Many are shocked and thinking that when someone's daughter was killed by somebody whose physical self was illegal in this Country by existing laws that aren't being enforced and goes ahead and houses someone whose connected within the 2nd degree, almost directly, to the illegal immigration that was causation for the direct cause of harm on a close family member, a direct blood relative, her offspring.
This should be no surprise however as the father also made surprisingly derogatory remarks bashing the people of Iowa by comparing them to Mexicans as people who have "better food".
KCRG & Gazette Botches, Distorts, & Edits Venue Story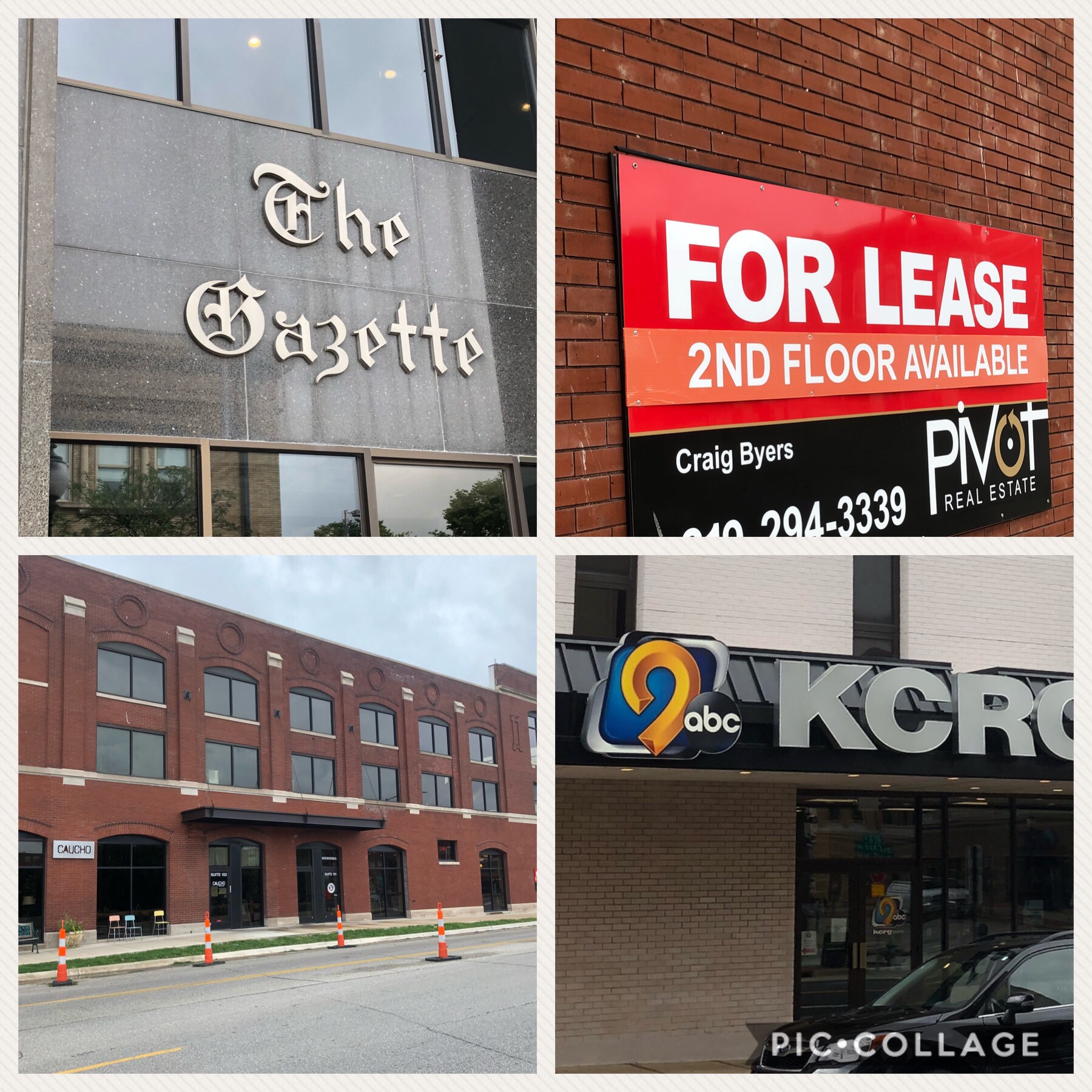 Around May 20th, 2017, KCRG-TV 9 News, a CNN & ABC network and "local" news station, released a story on Jordan Farley, which seemed to represent a premise in which Jordan was some sort of wild-west bandit attempting to screw over any and all willing people. The Gazette, who is owned by KCRG, also put out a similar story. Mind you, these were the only two news station that reported on this story, most likely because of the missing facts.
What happens when you dig deeper, is what seems to be a coordinated, planned, and downright blatant attempt to ruin someone's reputation while not thoroughly investigating or purposely omitting facts from a story to portray it in a specific light.
Jordan Farley moved back to Cedar Rapids to do a couple things. Start a new life, run a venue, and do a music festival tied to the venue in the NewBo District. He had shared these ideas all of the business owners involved as well as many of the people in NewBo District, even Go Cedar Rapids who at the time was planning their Newbo Evolve music festival.
Jordan Farley had presented multiple similar ideas before their festival with budgets 10X less and were partially free and locally organized with local vendors. Some things that were told to Jordan that could not be done by the city, were done for Go Cedar Rapids, which ended up losing millions of dollars and closing up shop, even with it projected to lose money initially.
His hunch is they stole his idea but extorted the city of money, all in the name of being trendy and elitist.
KCRG & Gazette Botch The Story
To fully explain what KCRG and the Gazette left out and decided not to investigate, we have to look at what they didn't report on, mostly the fact that there was a second person leasing the property and was business partners with Jordan Farley, the owner of 515 Alive: Rajan Devan, someone who was the only investor on the project at the time. Jordan was simply a General Operations Manager, as was publicly stated on his Facebook Page. Documents for all related info in article linked above. Raj had left the project and decided to leave Jordan with the burden of dealing with new investors, an almost impossible task. Raj still denies he owes anything, a denial of what 2025 Corporation has stated he owes.
Another fact that was left out is that each and every person besides Joe, had signed a contract, one that had saved Jordan from all potential downsides, specifically called an 'Indemnification Clause'. While the Gazette mentioned agreements, they did not mention the content at all.
Booking Agreement (Mock Up) by on Scribd
KCRG made several edits a year after the article had been out that removed their video as well as Jordan Farley's response via voicemail. We have saved both for you to view and listen below.
One other huge factor is that Samantha Meyers, the reporter who did the story, left the network and the state exactly a year to date May 20th 2017 to May 20th 2018, after the story came out.
Starting to come together?
The Connections Explained
Before we explain the direct connections, we need to make you aware that 2025 Corporation, at the time, had four owners. Dennis Henderson, Bruce, Joe Ahman, and one other.
Joe Ahman, Owner of Ahman Design and Construction & Pivot Real Estate, two companies that seemed to just become million dollar companies overnight, have several projects that are subsidized by the city, state, and local "development" groups, such as the "NewBo Development Group", where they have built property using grants outside the official NewBo market, sometimes miles away. How they get away with it we don't know. The local media will not question this but simply announce day after day Ahman's next big project for rentals that gentrify beautiful grassy areas and forests.
Pivot Real Estate also did work with the law firm mentioned in the article and video as well as GO Cedar Rapids's ex-CEO who gave them a very good reference.
It is very proudly listed even on Pivot's Real Estate Website as one of their clients.
Dennis Henderson, who owns and runs a company that sells Government subsidized services and devices from "Lifeline", a program started under Bush and expanded under Obama, programs that has also had multiple issue with fraud and abuse as well as secret private funds that were hidden from tax payers. Dennis's companies has also worked on that devices that would hypothetically allow the company to see if they have been texting, something that should alarm privacy advocates and defenders of our rights.
Dennis had two stories written about his spouse, one just a month after the May 20th story on Jordan on KCRG, showing an obvious connection, according to Jordan, because it was a way to create a good image of Dennis while his ex business associate (Jordan) failed at his business Dennis was tied to.
Ironically this story was about her business workshop in the same business district for "struggling business owners", except one catch, it was for "only females". The next story was done in the fall of the same year, on her birthday, espousing her good deeds with her mostly Facebook promoted "African Charities".
Starting to see the bigger picture?
Dennis, along with Bruce, were investors in Steven Gray's Casino project, which has been a long time goal for the Cedar Rapids elite and venture capitalists, despite being built in a flood zone with the nearest flood wall project being years away from being complete. This casino project was vastly propagated by KCRG with many stories. The voters ultimately rejected the casino.
KCRG has refused to remove the "allegedly defrauded" part on their article despite Jordan not being charged with fraud or at all follow up on any of the complaints we've raised so we created this article to raise awareness and show KCRG's clear lack of self awareness and professionalism and how they deflect important issues while not concentrating on the real corruption in the city.