2020: Democrat LA Mayor Stopping In Iowa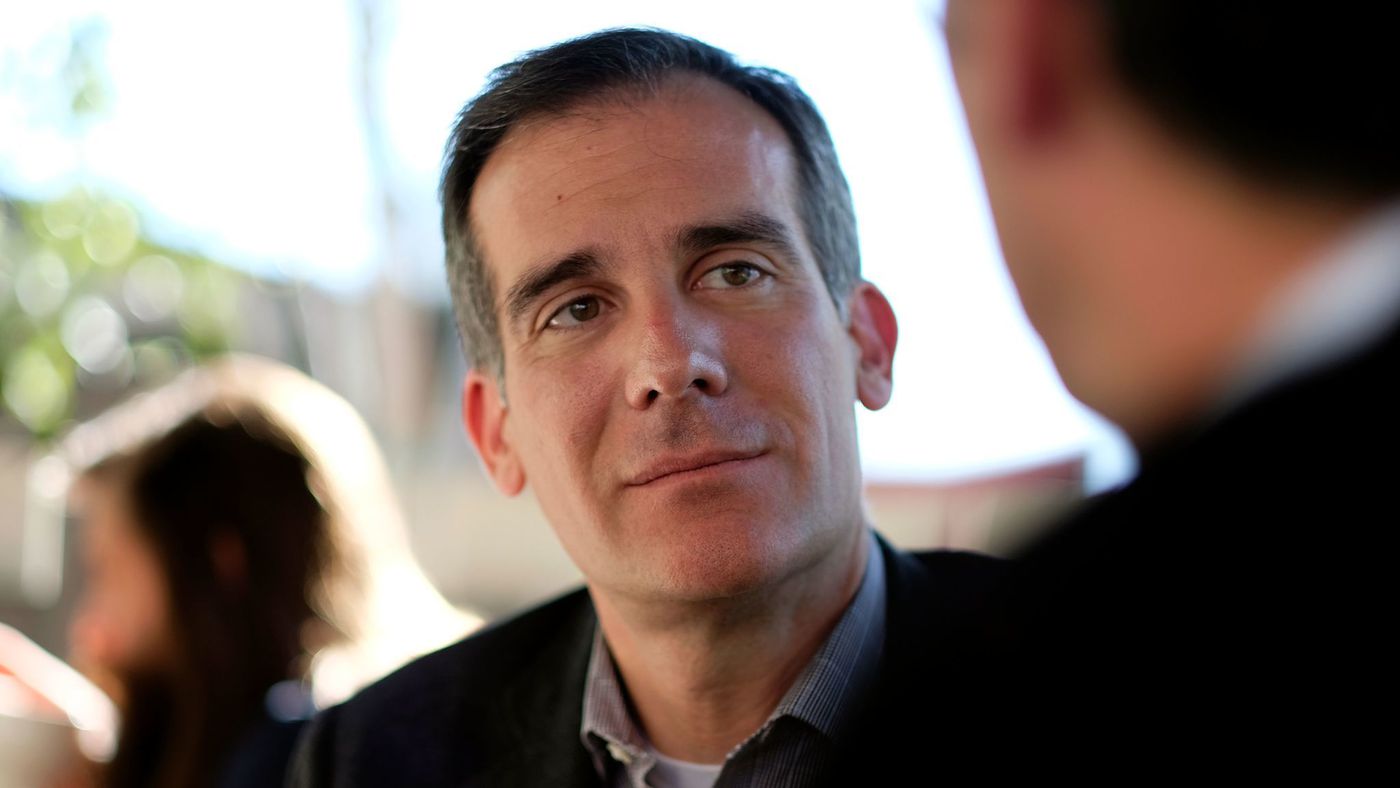 Los Angeles Mayor Eric Garcetti (D) will stoke speculation that he is considering running for president in 2020 when he makes several stops across Iowa next month.


Garcetti will travel to the Quad Cities in April to deliver a keynote address at the Scott County Democrats' annual Red, White and Blue Dinner, his political spokesman said.


Later, he will make stops in Altoona, at a Carpenters Union training facility, and Des Moines, where he will take a tour with Mayor Frank Cownie (D). Garcetti will also stop in Waterloo, where his wife Amy has family.


In a statement, Garcetti spokesman Yusef Robb strongly hinted that the second-term Democratic mayor would begin pitching himself in the first-in-the-nation caucus state as an anti-Washington solution.


"The thrust of his visit is to support his fellow Democrats in the run-up to the midterms, but Mayor Garcetti is also eager to hear from people how we can help each other move ahead despite the extreme dysfunction in Washington," Robb said in an email.

Pitiful GOP Governor Larry Hogan Attempts to Sabotage Pro-Trump Republican Kimberly Klacik's Election on April 28th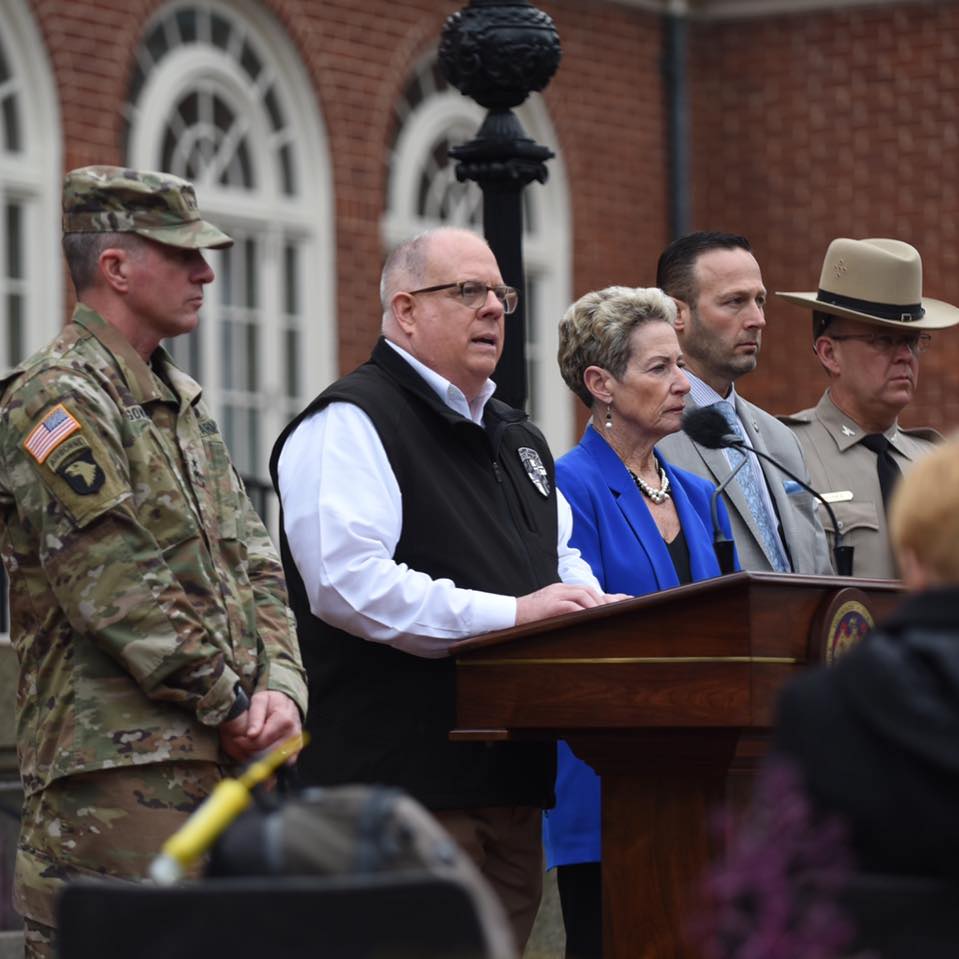 Baltimore, MD – Weeks ago, Maryland Governor Larry Hogan issued an Executive order requiring mail-in voting for the special election to fill Congressman Elijah Cummings vacant U.S. House seat on April 28th. As if voting by mail isn't already a potential disaster for fraud waiting to happen, Larry Hogan essentially guaranteed fraud will happen to a rather large scale with this order, as pro-Trump candidate Kimberly Klacik explains in this tweet. 
-0:51:00 proves the @md_sbe did not make an independent decision, District 7's change was ordered.

Voter fraud & voter suppression will be a direct result of @GovLarryHogan going back on his executive order while trying to keep his hands clean. Pls investigate @AGWilliamBarr https://t.co/OaEat3cWXD

— Kimberly Klacik (@kimKBaltimore) April 15, 2020
Over 7,000 votes were already mailed in yesterday, when Governor Hogan modified his order to allow one polling station in each of District 7's counties, which will allow people to vote twice. Historically, voter fraud is not favorable to Republican candidates. In the following Board of Elections meeting, the board members mention several times that this change was by Governor Hogan's order, essentially making their vote a mere formality. 
https://elections.maryland.gov/about/board.html
Larry Hogan, although a Republican, is wildly popular in the predominantly liberal state of Maryland, touting a 70% approval rating. Maryland Liberals naturally love Larry's consistent criticism of President Donald Trump. He was a vocal critic when the President told "The Squad" that if they don't like America, they can go back. In early March, Governor Hogan stated that he was not satisfied with President Trump's communication regarding the COVID-19 pandemic. More recently he stated that he is still not satisfied with the administration's response. Other Governors, including Democratic ones have publicly praised Trump's administration, including Governor Gavin Newsome of California. 
What could be motivating the Governor to sabotage this race in favor of a Democrat? It could be that he just hates the President that much, and any candidate willing to support him is no friend of his. What is intriguing about this, is that last summer it was Kimberly Klacik who tweeted about rats in Baltimore City, which prompted President Trump to tweet about the disgusting state of Baltimore. Despite the truthfulness of those tweets, Larry Hogan called them "Outrageous and inappropriate." Elijah Cummings has since passed away, leaving his U.S. House seat vacant. Kimberly Klacik is running for that vacant seat. 
Many observers outside the state of Maryland would describe Larry Hogan as RINO, a Republican in name only. The truth is he is the typical pre-Trump Republican that cares mostly about corporate profit, low taxes, and GDP with little regard to putting Americans First. Despite all of his anti Trump whining, that didn't stop him from begging for more H1B visa allotments for crab pickers. 
Other Democrats across the country have also been promoting the vote by mail fraud scheme, including Delaware Senator Chris Coons and Massachusetts Senator Elizabeth Warren. 
When asked for further comment, Kimberly Klacik stated that she is, "pursuing legal action." 
Progressive Delaware Website Uses Picture of African-American Candidate as Clickbait for Transgender Candidate.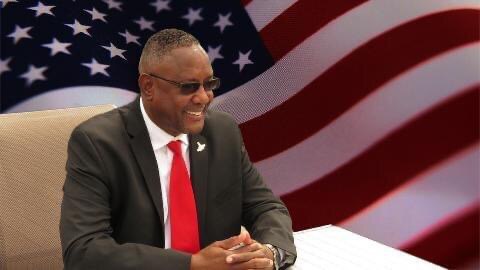 Wilmington, DE – Blue Delaware — a far-left website that seeks to cover politics in Delaware from a liberal and progressive perspective, and hold Democratic office holders accountable to their ideology — used a Republican Candidates' picture, Steven Washington, as a link to an article supporting his opponent, Tim McBride. Tim now goes by the name of Sarah, and is a transgender activist-turned-Delaware State Senate candidate. Both candidates are running for Senate in Delaware's 1st Senate District. 
https://www.google.com/imgres?imgurl=https://i0.wp.com/bluedelaware.com/wp-content/uploads/2020/02/14257573_1309511252405875_2121716808778731178_o.jpg?fit%3D1079%252C880%26ssl%3D1%26resize%3D350%252C200&imgrefurl=https://bluedelaware.com/2019/07/09/sarah-mcbride-to-run-for-the-1st-senate-district/&tbnid=erRoKRZxPXM4nM&vet=1&docid=0Cr1dQEiYD1FQM&w=350&h=200&q=steve+washington+for+sd1&source=sh/x/im
When reached for comment regarding his thoughts, Steven Washington said: "I'm not sure that it was purposeful, but it doesn't send a good message, and displays implicit racial bias." 
When Mr. Washington first announced his candidacy, McBride's Campaign Manager, Phoebe Lucas, released a statement claiming that the Republican party recruited heavily to find someone to run against McBride, because it 
"sees Sarah as a threat…picked a candidate who is already testing messages to attack Sarah on 'family values.' And we all know what that means." 
Populist Wire isn't exactly sure which candidate ranks higher on the Intersectionality score at this time. According to sources familiar with the GOP of Delaware, the party isn't actively recruiting candidates to target specific threats, but rather to field a candidate for every contestable office.  
Sarah McBride, whose birth name is Tim, is a man suffering from gender confusion. According to researchers such as Dr. Paul McHugh from Johns Hopkins University School of Medicine, people suffering from such confusion have higher than usual rates of suicide, which is not reduced after "gender transition" therapy or "sex reassignment" surgery:
"Transgendered men do not become women, nor do transgendered women become men. All (including Bruce Jenner) become feminized men or masculinized women, counterfeits or impersonators of the sex with which they 'identify,' In that lies their problematic future," 
Chris Hyde, from Birmingham University's Aggressive Research Intelligence facility, when discussing gender reassignment surgeries states: 
"there's still a large number of people who have the surgery but remain traumatized – often to the point of suicide."
A brief overview of 'Sarah' McBride's financial reports indicate that the majority of their donors are from out-of-state donors who enjoy enabling such confusion and suffering. 
Delaware's 1st Senate District is predominantly African-American. Transgenderism is a tough sell in that community, but usually Republicans are too. This should be interesting. Steven Washington's website is: 
votestevewashington.com 
Aaron Calvin's Disgusting Twitter History Shows A Perfect Hypocrite After Writing 'Hit Piece' on Carson King

Aaron Calvin has been revealed as the journalist behind the Des Moines Register article in which they dug up a tweet from Carson King, when he was just 16; a man famous for raising money at the University of Iowa Children's Hospital.
Shortly after Aaaron's Twitter history has been revealed to have much worse than anything Carson King has ever referred to as a joke from a Comedy Central show, Tosh.0.
Take a look at Aaron's Past tweet's below, he's since locked his account and the Des Moines Register has said they're "investigating":