Lawsuit Says West Haven Veterans Affairs Hospital Surgeon Left Scalpel In Patient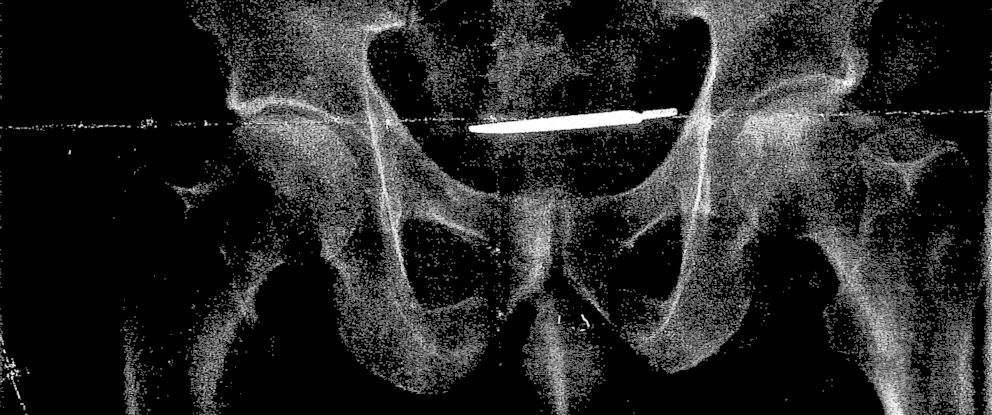 (Via Hartford Courant)
An Army veteran from Bridgeport says an MRI revealed that a surgeon left a scalpel in his abdomen four years earlier.


Glenford Turner, 61, went to the West Haven Veterans Affairs Hospital with abdominal pain last March when the surprising discovery was made, according to his lawyer. Turner required surgery to remove the scalpel, and last week filed suit against the Department of Veterans Affairs.
"X-rays revealed the presence of an abandoned scalpel inside Mr. Turner's body. Doctors confirmed that is was the scalpel knife used during Turner's radical prostatectomy — performed four years earlier at the West Haven VA," attorney Joel Faxon of New Haven said in a statement Monday announcing the lawsuit.


Administrators at VA Connecticut Healthcare's West Haven campus could not be reached Monday, which was a federal holiday.


In the lawsuit, Turner says he underwent a robotic-assisted laparoscopic prostatectomy at the West Haven VA on Aug. 30, 2013. He returned to the VA hospital on March 29, 2017, for an MRI after complaining of dizziness and long-term abdominal pain, Faxon said.
"The imaging study was abruptly halted when Mr. Turner began to experience severe, worsened abdominal pain," and subsequent X-rays revealed the scalpel, Faxon said.


The instrument was removed in an operation in April 2017.


Faxon described the incident as "an incomprehensible level of incompetence." The suit seeks unspecified compensatory damages, and claims Turner suffered pain, additional surgery, hospitalization, prolonged rehabilitation, medical expenses and lost work time.
U.S. Sen. Richard Blumenthal called the allegations "egregious" and said he's asking the VA for a detailed explanation of what happened.
Tea Time: Government Health Care Strikes Again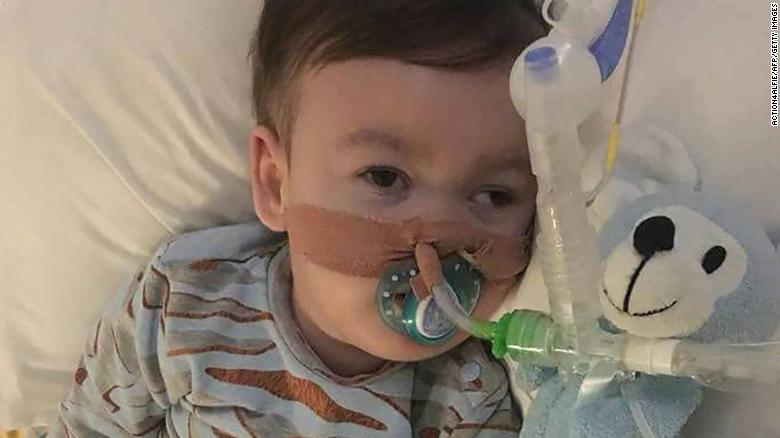 Less than a year ago the vaunted "free" British government National Health Care Service (NHS) that is so admired by liberals here, killed 11 month old Charlie Gard when it refused to continue treating Charlie's serious and likely terminal illness but worse, refused to allow his parents to take him to the United States at their expense where a couple of doctors believed they could give him a fighting chance. Charlie's parent lost in their appeals to the British courts and even the UE Court of Human Rights and little Charlie lost his life.
This sad tale was recently repeated when 23 month old Alfie Evans who suffered from a neurodegenerative disorder and required assistance with ventilation and hydration died late last month after the NHS stopped treating him. The NHS determined that further treatment for the boy was "futile" which may be another way to say that they do not see a future return on their investment. The Pope had intervened and an Italian hospital offered to continue the boy's treatment and the Italian government even offered him citizenship – all gallant efforts to give this young child a chance at life. Unfortunately none of these offers for help were ever utilized because once again the NHS refused to
release the boy to his parents and the British court system and the EU Court of Human Rights once again ruled in favor of government bureaucracy instead of in favor of life.
This episode is another warning for Republicans to repeal the smoldering remains of Obamacare and its internal potential death panel, the Independent Payment Advisory Board (IPAB). If you think my "death panel language is a bit over the top, let me remind you that it nearly happened here in 2013 when then Secretary of Health and Human Services Kathleen Sebelius denied a much needed lung transplant for 10 year old Sarah Murnagham, because she was too young for the 12 year age limit the government had established. Fortunately, the public firestorm ultimately forced Sebelius to allow the surgery, but she did it because of the optics, not because it was right.
While it is true the Republicans dealt Obamacare a death blow with the elimination of the individual mandate they have not taken all of the possible actions to enable the private insurance market fill the varying needs of Americans which would make it easier for the federal government to largely get out of health care where it never belonged in the first place. The president remains ready to sign any reasonable repeal bill the Republican controlled congress will bring him, but after 16 months he is still waiting.
-Larry Wiwi for the Franklin County Tea Party
California STD Cases Rise 45% In 5 Years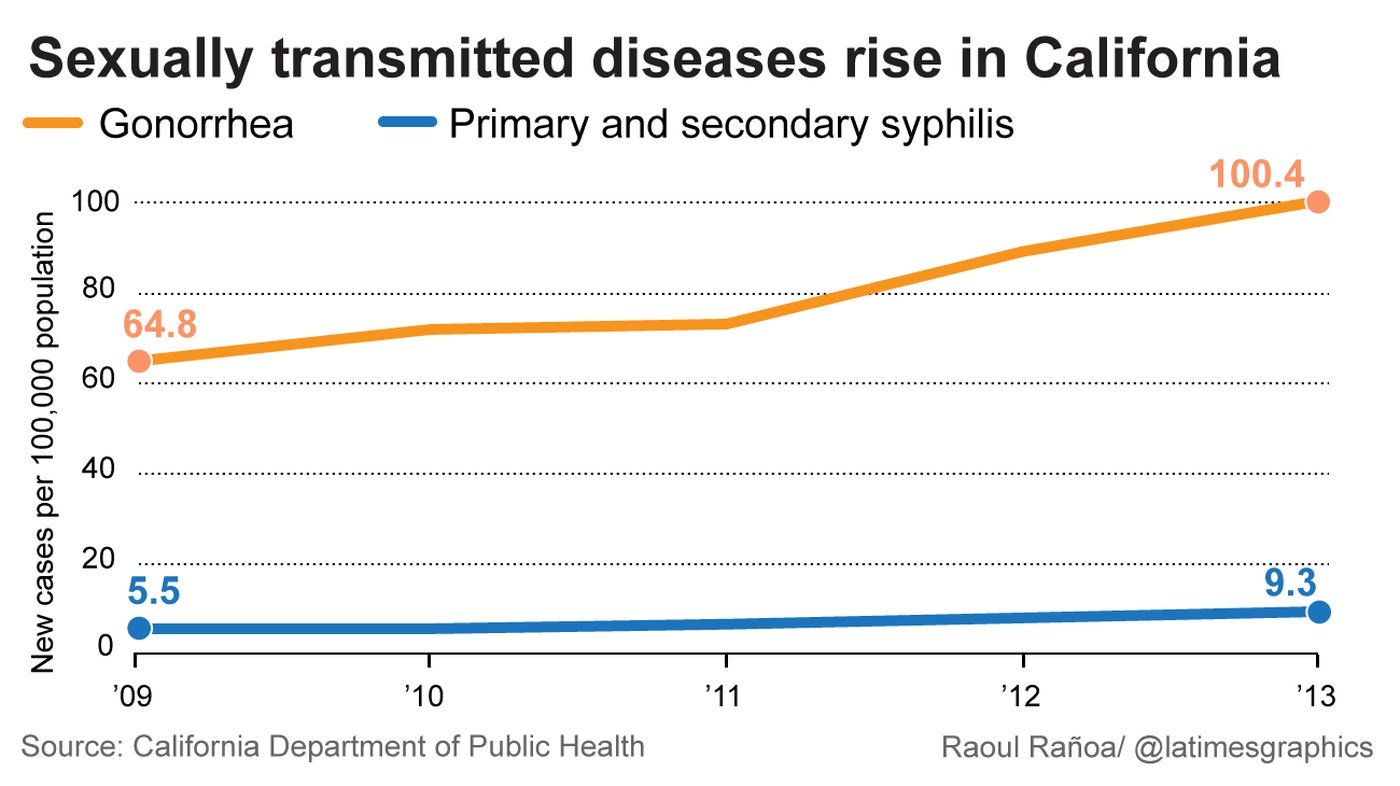 Zerohedge Reports: Sexually transmitted disease (STD) cases have reached record-high numbers in California, the Los Angeles Times reports, as the 'sharing' economy goes viral.
In 2017, the number of California residents diagnosed with gonorrhea (over 13,000 cases), chlamydia (over 75,000 cases) or syphilis (over 218,000 cases) hit a consecutive three-year record, according to the California Department of Public Health.
The 300,000+ people diagnosed last year represents a 45-percent increase in STD cases since 2013.
Those most commonly affected by chlamydia and gonorrhea are under 30 years old. As The Sacramento Bee reports, "Rates of chlamydia are highest among young women, while men account for the majority of syphilis and gonorrhea cases."
"While there are advocates and champions for cancer, nobody is out there saying, 'I have gonorrhea and these are the best ways to treat it.' There's no one out there being a champion for these conditions," said Klausner.
Britain Social Services Takes Away Baby From Elder Parents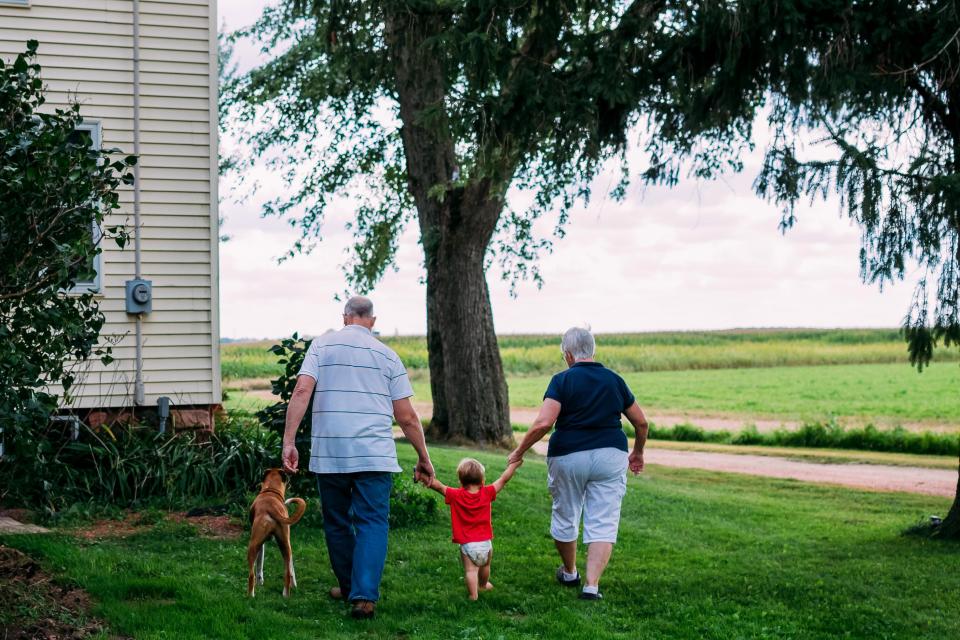 (Via The Sun)
A COUPLE have become Britain's oldest new parents — only to have their baby taken from them by social services.
The 63-year-old mum and her partner, 65, are "devastated" after bosses stepped in and took the child from them.
The couple's age is thought to be a factor in fears over the one-year-old's well-being. A source said: "They are devastated.
Social services have been dealing with them since last year and told them to make improvements in how the child was being looked after.
"They then decided that the called-for improvements had not happened and took the child into care."
The couple from the north of England had the baby using a surrogate mother in her 30s. She is believed to have been impregnated using the 65-year-old's sperm and a donor egg.
The adoptive parents spent more than £100,000 on the procedure and used a clinic abroad as most in the UK would not deal with a couple their age.
The child's British birth mother and her husband were named on the birth certificate, but they signed a parental order letting the older couple adopt.
Social services closely monitored the situation and, after the concerns were raised, the child was taken away and is thought to be in foster care.