White People Doing Yoga 'Xenophobes' Professor At Michigan State Claims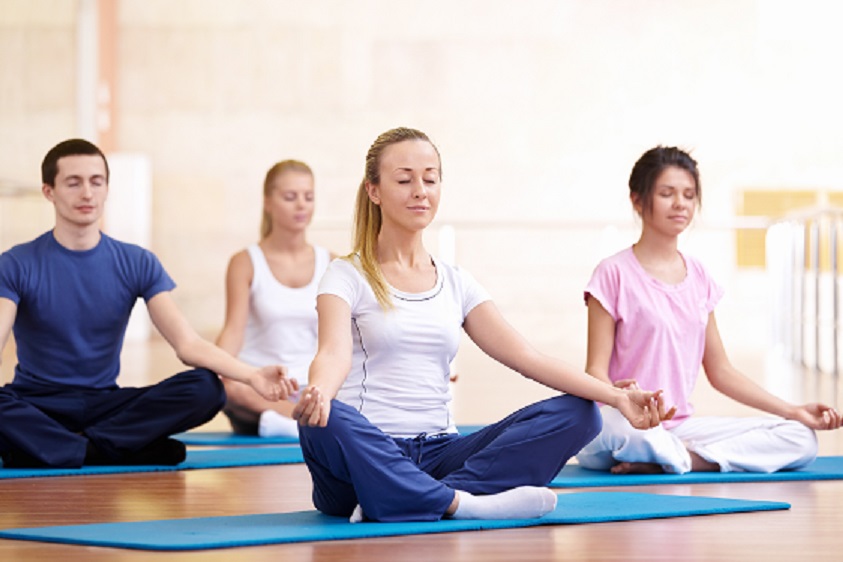 (Via Zerohedge)


White people are ruining sacred things at an alarming rate, according to Michigan State professor Shreena Gandhi, who recently penned the essay "Yoga and the Roots of Cultural Appropriation."


Gandhi, a professor of religious studies at MSU, claims that Americans who practice yoga are contributing to white supremacy and colonialism.


I'm unsure that the staff over at Michigan State are in a position to be pointing fingers right now, but that's a topic for another day.


She writes:


Yoga was often used as a tool to show the British that Indians were not backwards or primitive, but that their religion was scientific, healthy, and rational. This was a position they were coerced into…Beyond its utility, yoga became popular, in part, because it reinforced European and Euro-American ideas of India…Yoga became — and remains — a practice which allows western practitioners to experience the idea of another culture while focusing on the self.


…Yoga contributes to our economic system, but never forget this system is one built upon exploitation and commodification of labor, often the labor of black people and people of the global south.


The professor offers exactly zero evidence whatsoever to back up her claims, which begs the question whether Gandhi herself is subconsciously playing into racial stereotypes. It certainly sounds like a stereotype to say yoga grew popular in the West because it allowed westerners to focus on themselves. Is it not a stereotype to claim all westerners are self centered? All easterners are focused more on their communities and shared values?


Gandhi might have an argument if she offered scientific evidence to back up her ideas, but painting entire cultures with broad stroke stereotypes does nothing more than nullify her argument. One cannot defeat cultural ignorance by backing up claims with more ignorance. She gives no numerical statistics on how many black people work to produce things like yoga pants and stretching mats. No charts for exactly when and why yoga caught on in America. No textual evidence of what "Euro-American ideas of India" really are. Readers somehow become more ignorant than when they began reading the essay.


Gandhi also references a meme in her scholarly work, which does little more than reinforce cultural differences and pit races against each other.

Trump Is Poised To Take 2024 By Storm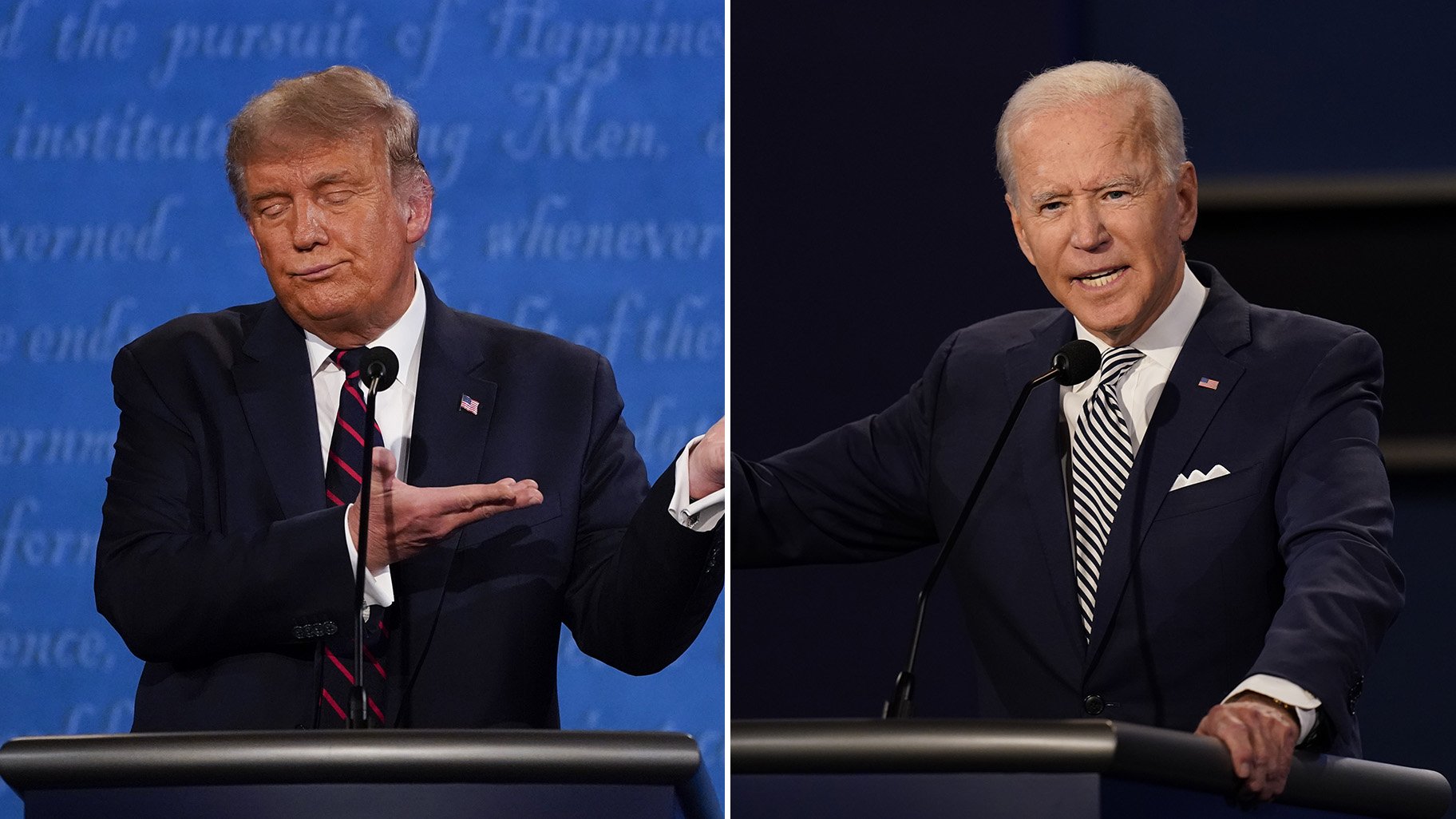 Biden has unsuccessfully been able to reform any issues left by the Trump administration and quite frankly has only made it worse. Inflation and the economy is hurting everyone, especially lower income voters who ironically voted for Biden. This has set off a windstorm for Biden as his approval rating goes further down the drain. With little hopes of any major policy wins before the 2022 election, Biden's Administration, which championed "getting things done", has stopped before it really even got off the ground.
With 2022 around the corner we will see a slue of Republican Presidential challengers, with Trump of course, being at the center of the pack. Rumors have it that Ron DeSantis, Chris Christie, and the like of Mitt Romney will all join the nomination, however this is only rumor and speculation. Trump however, will become the nominee. It would be hard for anyone to top someone who has already been President, even a firebrand like DeSantis, who has garnered  national support for a Presidential run.
Biden has failed so miserably that when a another Democrat attempts to challenge Trump's economy compared what we are in now, it will be completely inexcusable. Not to mention the major social engineering the majority of parents and Americans are rejecting in terms of the LGBTQ Mafia Agenda & BLM. Biden, if anything, has completely destroyed the Democratic party's chance of being a favorite with middle and upper-income voters, setting a disasters for the Democrats in 2024.
The Mis-education of Uncle Tom. The Racist Democrats. Part 2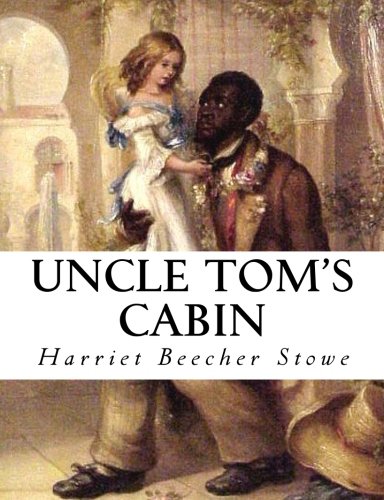 The left will rewrite history, whether it be Uncle Tom or Confederate statues. Don't believe the hype.
In 1852 Harriet Beecher Stowe wrote the fictional novel, Uncle Tom's Cabin. The character Uncle Tom was based on a real life person, Josiah Henson a former slave. Uncle Tom's Cabin was the most read book of the 19th Century. There was printing day and night 24 hours a day to keep up with demand. It was translated into over 60 languages. As history would have it, President Abraham Lincoln the first Republican President, met Harriet Beecher Stowe and said, "So you're the little lady that wrote the book that started this big war". Uncle Tom's Cabin was that influential.
Uncle Tom's Cabin had such an impact on the abolition of slavery, that the southern slave states made it a crime punishable by imprisonment or death to have, read, print or sell the book. It was even popular internationally putting more pressure on the institution of slavery. This gave a big boost to the slavery abolitionists movement among whites, blacks, Christians and the Republican party.
The real Uncle Tom was born Josiah Henson June 15th, 1789 in (Charles County) Rockville, Maryland. He was seperated from his family at 9 years old when his father back-talked a slave owner and was punished with a hundred lashes and had his right ear cut off. Josiah was owned by slave master Isaac Riley. Riley beat a young Josiah unconscious for having a book of grammar. It was forbidden in those days for a slave to learn how to read. But later on Josiah saved money to buy his freedom. To his dismay he was cheated out of his savings and freedom by master Riley. He then escaped to freedom in Kentucky. Soon many that escaped with him were sold and auctioned off. Then in 1850 in the compromise agreement the Democrat slave states were able to get into the legislation the Fugitive Slave Act which made it possible for Marshal's to automatically deputize anyone in free states to help apprehend a runaway slave from a slave state. This was a strengthening of the Fugitive Slave Act of 1793 which covered runaway slaves, who sought freedom in free states. So Josiah Henson and his family of two children and a wife trekked 600 miles on foot from Cincinnati to Canada to freedom. That was the only place where a man could be truly free after the Fugitive Slave Act of 1850.
Josiah started a Black settlement in Ontario, Canada with a multi-racial school which was unheard of at that time. He became a minister, author, educator and abolitionist who helped 100 slaves escape to Canada to freedom. He preached all over the U.S. and Europe, even getting a personal meeting with the Queen of England, Queen Victoria.
Josiah also lead a Black Militant Unit in The Canadian Rebellion of 1837-38. The Rebellions of Upper and Lower Canada were against The British Crown and political reform.
The southern slave states could not let the positive heroic legend of Uncle Tom stand. His faithful and brave character in the fictitious book who was beaten by Sambo every night until his death had to be diminished, as not to embolden the other slaves to follow in Josiah's cavernous footsteps. So they created the Uncle Tom traveling minstrel show. This depicted Uncle Tom as a dumb, ignorant buffoonish character. This show traveled all over erasing the positive image of Josiah the real Uncle Tom. Remember at this time many still were forbidden to read but everyone could understand a traveling minstrel show. That even made it all the more sinister. Feeding falsehoods to and unsuspecting people. And to this day our people do not know Josiah Henson, the real Uncle Tom, educator, minister, author, abolitionist and goodwill ambassador. Do not let them rewrite history. Do not let them tear down his statue.
News@11
By Michael Ameer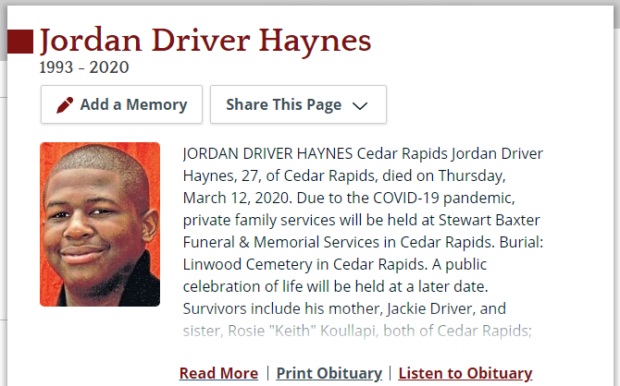 Are the CDC, local governments or politicians responsible for falsely labeling homicide deaths as COVID-19?
As per the Cedar Rapids Police Department they say the body of Jordan Driver Haynes, was found in a vehicle along I-380 was murdered. The county medical examiners office has identified the body and ruled cause of death a homicide. The circumstances are still under investigation. So if the police find an apparent homicide victim confirmed by the county coroner, how can this person come up on the list as a COVID-19 pandemic victim? This has been happening very often, and has been documented and reported. Family members have relatives die of various illnesses and accidents and then find somewhere that their loved ones death has been listed as COVID-19.
We have to expound on the financial incentives for this fraud.  A COVID-19 patient brings $13,000 reimbursement to the hospital from the government. A COVID-19 patient put on a ventilator brings $39,000 from the government. Many hospitals and local governments are running in the red and hemorrhaging funds. In New York City in close to twenty years 16 major hospitals have been closed down. Many blue states are close to insolvency. So the big dollars of the COVID-19 come up may be too sweet for some hospitals and governments to give up. Some doctors have said they have been pressured to label deaths as COVD-19.
So may things about this pandemic situation has not panned out to be what we were sold. The people are skeptical because of prediction after prediction after prediction has been wrong, from the amount of ventilators to the peak of hundreds of thousands dead in a week, to the hospitals being overrun and so on. The so called experts have been, wrong, wrong, wrong. The governors and mayors of blue states seem to relish wielding their draconian dictatorial powers to oppress their loyal subjects unnecessarily. The masses are starting to push back. Now we are having a decline in deaths and infections and an increase in suicides. The tide is starting to turn where the people are saying enough! The virus does not override my constitutional right of freedom to assemble and freedom to practice my religion in my designated house of worship.
The people are saying enough we want our lives back!
By Michael Ameer