MAGA: Trump Unleashes Offshore Drilling; Pissing Off Environmentalists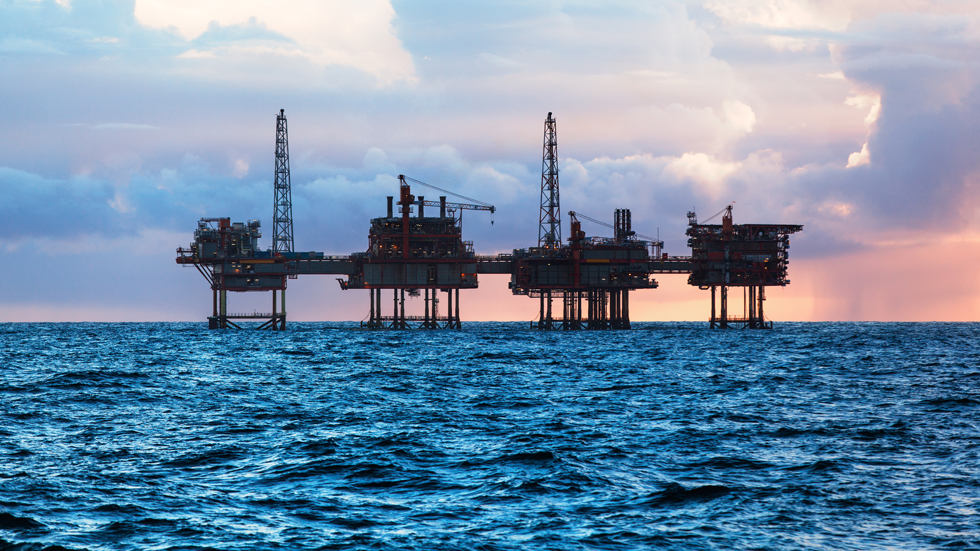 (Via Zeorhedge)
In December 2017, during the twilight days of the previous administration, as one of Barack Obama's last executive actions the former president formally blocked offshore oil and gas drilling in most of the Atlantic and Arctic Ocean, responding to a call from environmentalists who say the government needs to do more to prevent drilling in environmentally sensitive areas of U.S.-controlled oceans.
The move was not surprising: Obama had been expected to take the action by invoking a provision in a 1953 law that governs Outer Continental Shelf offshore leases, and he did just that to block drilling in federal waters in the Arctic's Chukchi Sea and most of its Beaufort Sea. He also protected 21 underwater canyons in the Atlantic Ocean from drilling.
At the time, we said that the "move will likely be overturned promptly by the administration of Donald Trump." And, a little over a year later, this is precisely what happened on Thursday afternoon, when the Trump administration announced it is proposing to greatly expand the areas available for offshore oil and natural gas drilling, including off the Pacific and Atlantic coasts.


Speaking to reporters, Interior Secretary Ryan Zinke said that "the Trump administration is proposing to make more than 90 percent of the U.S. outer continental shelf available for oil leasing" adding that he is "proposing 25 of 26 planning areas on the Outer Continental Shelf be considered for responsible and regulated leasing" and that "nearly all of the nation's outer continental shelf is being considered for drilling, including areas off the coasts of Maine, California, Florida and Alaska" in the first major step toward the administration's promised expansion of offshore drilling.
The proposal, which environmentalists immediately panned as an environmental disaster and giveaway to the fossil fuel industry, is far larger than what was envisioned in President Trump's executive order last year seeking a new plan for the future of auctions of offshore drilling rights. That order asked Zinke to consider drilling expansions in the Atlantic and Arctic oceans, according to The Hill.


The plan is part of Trump's agenda to boost domestic oil and natural gas production to create "energy dominance" and unlock the nation's "great energy wealth."
There's more to come as Thursday's announcement was just one of three major steps the administration must take to write a new plan for offshore drilling rights sales. After taking public comments on the proposal, officials must revise it and put out a new proposal and then finalize it, a process that could take more than a year.
At each of those steps, Interior can remove areas from consideration for drilling, but cannot make new areas available.
In the immediate aftermath of the announcement, environmentalists slammed the proposal as a giveaway to the oil industry.


"The Trump administration's dramatic expansion of offshore oil drilling is beyond reckless," said Alex Taurel, deputy legislative director at the League of Conservation Voters."Seaside communities, businesses, and elected officials from both parties have consistently opposed risky offshore drilling because of the grave threat it poses to their way of life, our climate, and local economies that rely on tourism and fishing," he said quoted by The Hill.
"This radical offshore drilling free-for-all is a clear example of politics over people, ignoring widespread local and state opposition," said Diane Hoskins, campaign director at Oceana.
The announcement also garnered some Republican opposition. Florida Gov. Rick Scott (R) said he would fight attempts to allow drilling near his state. "I have already asked to immediately meet with Secretary Zinke to discuss the concerns I have with this plan and the crucial need to remove Florida from consideration," Scott said in a statement.
Outrage As Robinhood CEO Confesses To Elon Musk: DTCC Shut Down Stocks In Gamestop; AMC Surge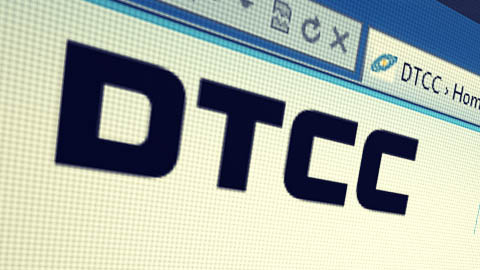 Did Congressional authority allow DTCC to help defraud middle-class investors buying Gamestop and AMC?
The CEO of Robinhood admitted to Elon Musk that the DTCC – The Depository Trust & Clearing Corporation – halted trading during a call Monday morning on the Clubhouse app.
Proof: https://youtu.be/K2CEImKce6s
This is not the first time this has happened…
2008 case: https://casetext.com/case/pet-quarters-v-depository-trust-clearing
Sound familiar?
This appears to be Pet Quarters having the same issue Robinhood has today.  When Pet Quarters took it to court, the courts said something along the lines of: f*** you, don't ever come back here (citing technicalities).
Why did they win? Well, DTCC is given the authority by Congress to regulate despite technically being a private organization
There's more – "To date, except for one case where DTCC's dismissal motion is pending, all of the cases either have been dismissed by the courts or withdrawn by the plaintiffs."
Proof: https://boards.fool.com/federal-court-dismisses-lawsuit-against-dtcc-24179123.aspx
Every AG in the country should be made aware of these facts and open investigations into the matter.
Why does Congress get to deputise a private organization as eco-hitmen for the market?
UPDATE (2/3/20 5:09 AM):
(Reuters) – Robinhood Chief Executive Vlad Tenev is expected to testify before a U.S. House committee on Feb. 18, Politico reported on Monday, citing people familiar with the matter.
The hearing before the House Financial Services Committee has not been formally announced, the report added
#AdiosAmerica: Republicans (with Democrats) Are Selling Out America to Corporations to Decrease Living Standards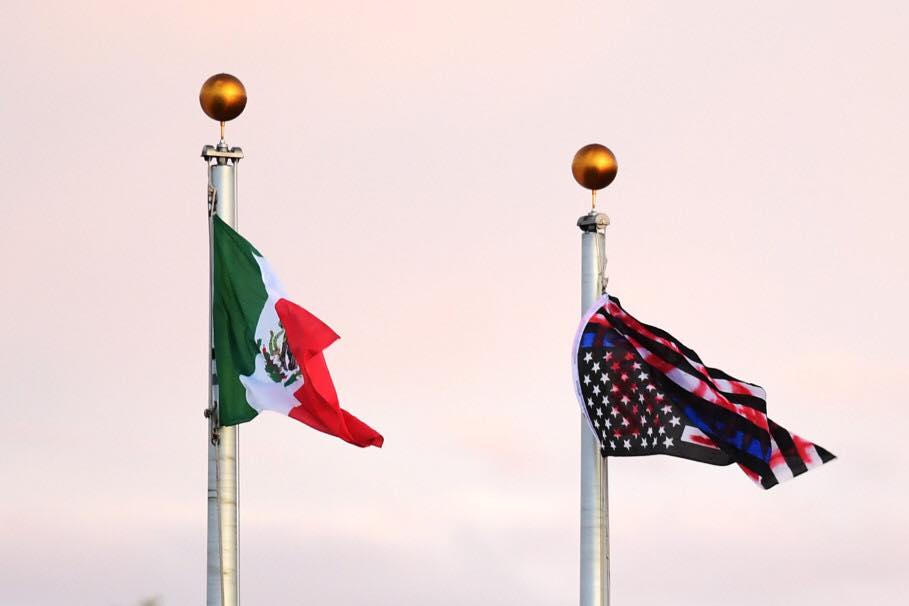 Since the turn of the 20th century, living standards became an important, almost central part to the progressive and labor movements of those times. Now it has become a mainstream of both parties to sell out your labor to lowest bidders in low and high paying jobs. Low paying jobs are being taken by low-wage immigrants protected by Democrats and the high-end jobs are brought in by bi-partisan means, and greatly boasted by Republicans.
This effort has crippled the middle-class for close to 30 years now and with the job market being already tightened by the looming threat of A.I., importing more workers, whether legal or illegal is decreasing the value of labor in America for each and American Citizen. Corporations and Businesses, who rely on keeping employee costs as low as possible generally don't complain about these practices across the board, why would they?
Americans have an increasingly difficult task ahead of them with the mass illegal migration at the Southern Border but also the legal importation of immigrants through H1-b1 Visas. These challenges will increasingly change the look, heritage of this country. There is no incentive for either Government or Business to care about reigning in immigration to the benefit of the American worker, the bottom dollar line will look better anyways.
Soros Newest Investor Of Tesla Bonds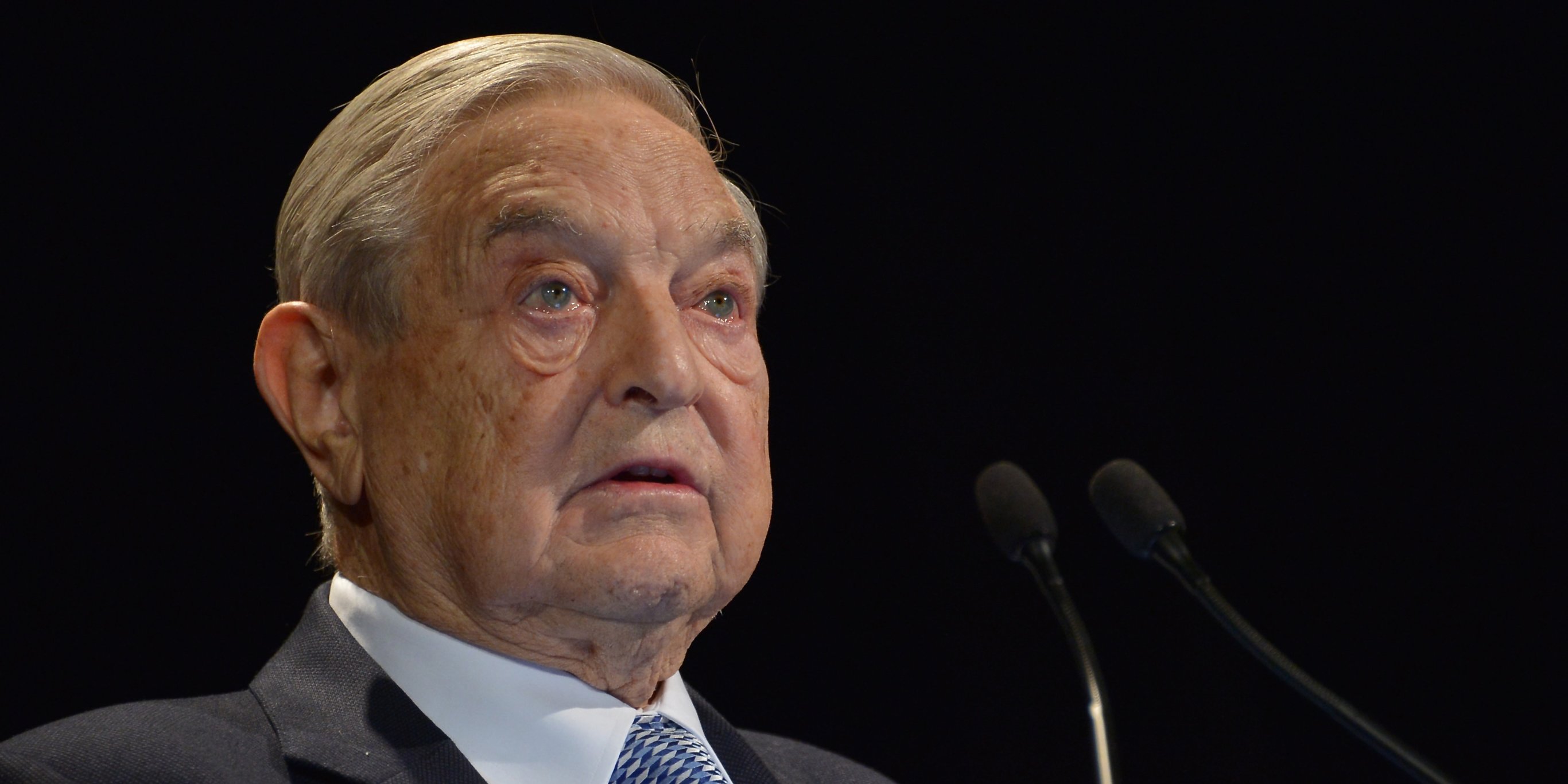 Tesla looks to have a new bond holder and it's none other than George Soros. Whatever this mean, Soros has also taken a stake in Crypto-Currencies .
Zerohedge Reports: Amid Elon Musk's darkest hour in late March – as his stocks and bonds tumbled in price – it seems there was at least one other billionaire willing to buy the 'blood on the street'.
According to the latest 13Fs, George Soros' investment firm took a $35 million stake in Tesla's convertible bonds during the first three months of the year.
As a reminder, convertibles are hybrid securities, either bonds or preferred stock, that can be exchanged for a predetermined number of common shares. That effectively lets an investor participate in stock-price changes, but with the yield and greater security of a fixed-income instrument.
The March 2019 Converts bounced handsomely off those lows – tracking the stock's divergent bounce – but in recent days has fallen back towards the lows, catching down to the straight bonds record low price.