California Legalization of Marijuana Will Have Major Impacts On Industry
(Via ZeroHedge)
As DataTrek's Nicholas Colas reminds us, recreational marijuana sales become legal in California starting on New Year's Day 2018. Given that one in eight Americans live in the state, this move will have major implications for the entire US legal cannabis industry.
So, to address any pent up investor questions, Colas has put together a list of 7 major points about the rollout in terms of regulations, taxes, revenue estimates, potential banking solutions, and employment consequences.
Dispensaries in California can finally start selling recreational cannabis on January 1st after voters passed Proposition 64 in November 2016. Even though some other states already allow legal retail cannabis (like Colorado and Washington), this is a game changer for the industry as one in eight Americans live in California. The state will have to go through a transition period, as recreational marijuana sales merge with the existing medical marijuana market. The latter is nearly two decades old and will also face stricter regulations. Nevertheless, the new market should help California's economy and budget deficit.
Here are 7 major points we think you should know for the rollout:
#1 Who can buy and how much: Consumers have to be 21 or older to buy retail marijuana, can possess up to 28.5 grams of flower or 8 grams of cannabis concentrate, and can grow up to six plants. As in other states where retail cannabis is legal, people cannot smoke in public, only in a private home or a business licensed for on-site smoking.
#2 Number of licenses issued thus far: California's Bureau of Cannabis Control has given some temporary licenses to retailers, distributors, microbusinesses and testing laboratories through its online licensing system. As of the Bureau's press release on December 14th, it has issued just 20 licenses, but said it plans to issue "many more" before the 1st. Not only do dispensaries need a license, but also approval from local authorities. Here is the press release.
Retail cannabis won't be available everywhere starting on the 1st of next month, however. It will take longer in some cities and counties, while some have banned cannabis stores. Leafly put together a helpful list on the status of California's major cities. Although stores in San Diego, San Jose and Sacramento are expected to open on New Year's, those in Los Angeles and San Francisco are delayed. LA will become the biggest US city with legal recreational marijuana sales. Here's the list.
#3 Tax revenue/rates and the black market: The independent California Legislative Analyst's Office projects that tax revenue could range from the "high hundreds of millions of dollars to over $1 billion annually". This will help California's $3.3 billion revenue shortfall and will fund "drug research, treatment, and enforcement, health and safety grants addressing marijuana, youth programs, and preventing environmental damage resulting from illegal marijuana production." Here's a link with the breakdown.
Effective tax rates on retail marijuana could run as high as 45% when taking into account state and local taxes, according to Fitch Ratings. This includes a "15% state excise tax, state cultivation taxes of $9.25 per ounce for cannabis flowers ($2.75 per ounce for leaves), and state and local sales taxes ranging from 7.75% to 9.75%. By comparison, Oregon taxes nonmedical cannabis at approximately 20% and Alaskan taxes range from 10% to 20%."
Fitch's report highlighted concerns that such high taxes will allow black market prices to remain competitive. Colorado, Washington and Oregon all lowered their marijuana taxes after legalizing the drug to challenge the black market, for example. Here's a link to the report.
#4 Size of the market: California's legal marijuana market could reach over $5 billion, according to a state-sponsored study by the University of California Agricultural Issues Center. As of November, total annual sales of medical marijuana were $2 billion and represented about 25% of total marijuana sales, while the balance was illegal sales worth $5.7 billion. The study expects that allowing legal recreational marijuana sales will lower medical marijuana sales to $600 million since adults will no longer have to visit a doctor and pay for a medical card.
The study also found, however, that 29% of all marijuana consumers may stay in the illegal market to dodge taxes. They think legal retail use will account for 61.5% of the overall market, while illegal purchases will make up about 29.5% of the market and 9% for medical purchases.
Moreover, the report estimated that the new market could create over 1,200 jobs for testing and handling legal marijuana. The new market will also be a boon to tourism. Their comp: estimates show tourists spend $7.2 billion a year on wine in California. Source: Los Angeles Times
#5 Supply versus demand: We would not be surprised to see demand outpace supply after opening, as demonstrated by early sales of legal recreational marijuana in Colorado and Washington. When Las Vegas dispensaries began selling retail cannabis this past July, they started running out after just a few days. California's potential problem could be compounded by the state's wildfires, which have damaged or wiped out many grows in Northern California, where marijuana is mostly produced in the US. This could lead to high prices, but as demonstrated in Colorado and Washington these dissipate over time as the market adjusts and matures.
#6 Relationship with banks: Given that marijuana is still illegal Federally, many banks do not accept marijuana-related business for fear of legal headaches or even losing their charter. Some banks and credit unions have accepted the risk in states like Colorado, but the legal industry mostly conducts business in cash. This has posed serious security risks related to storing and transporting money, and this is an especially relevant problem in California where revenue projections grow to $7 billion annually by 2020.
Therefore, California officials have been meeting with banks and credit unions with the hopes of creating a network of financial institutions that will bank with marijuana businesses and ensure special compliance. Their idea is to pick a central correspondent bank and set up a clearinghouse that provides strict oversight. Some banks have expressed interest, but others still think it is too risky. Source: Los Angeles Times
#7 Employment and marijuana-related crime: Employers can still enforce anti-drug policies in California since marijuana is illegal on the Federal level. On the flip side, hundreds of thousands of people could have their drug convictions – from small infractions to serious crimes – cleared or reduced due to a provision in the bill. This will help individuals compete for better work opportunities, especially low-income minorities. The California Judicial Council shows at least 4,500 people have filed petitions on this point as of September. Source: The Washington Post
In sum, California will serve as an important case study in moving the needle on national marijuana legalization if all goes well in the US's largest state. Many investors avoid the space because it is federally illegal. Success in California could portend faster legalization elsewhere and open up legal investment opportunities in a relatively new multi-billion dollar industry. California will also help investors ascertain legal marijuana's impact on other industries, such as beer, liquor and pharmaceutical sales. Only time will tell, we will keep you updated in the meantime!
Outrage As Robinhood CEO Confesses To Elon Musk: DTCC Shut Down Stocks In Gamestop; AMC Surge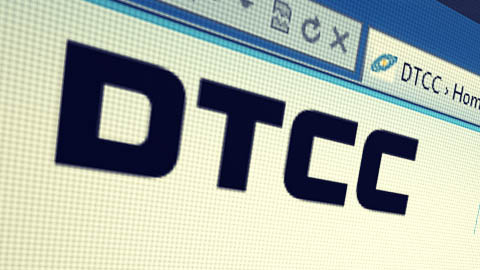 Did Congressional authority allow DTCC to help defraud middle-class investors buying Gamestop and AMC?
The CEO of Robinhood admitted to Elon Musk that the DTCC – The Depository Trust & Clearing Corporation – halted trading during a call Monday morning on the Clubhouse app.
Proof: https://youtu.be/K2CEImKce6s
This is not the first time this has happened…
2008 case: https://casetext.com/case/pet-quarters-v-depository-trust-clearing
Sound familiar?
This appears to be Pet Quarters having the same issue Robinhood has today.  When Pet Quarters took it to court, the courts said something along the lines of: f*** you, don't ever come back here (citing technicalities).
Why did they win? Well, DTCC is given the authority by Congress to regulate despite technically being a private organization
There's more – "To date, except for one case where DTCC's dismissal motion is pending, all of the cases either have been dismissed by the courts or withdrawn by the plaintiffs."
Proof: https://boards.fool.com/federal-court-dismisses-lawsuit-against-dtcc-24179123.aspx
Every AG in the country should be made aware of these facts and open investigations into the matter.
Why does Congress get to deputise a private organization as eco-hitmen for the market?
UPDATE (2/3/20 5:09 AM):
(Reuters) – Robinhood Chief Executive Vlad Tenev is expected to testify before a U.S. House committee on Feb. 18, Politico reported on Monday, citing people familiar with the matter.
The hearing before the House Financial Services Committee has not been formally announced, the report added
#AdiosAmerica: Republicans (with Democrats) Are Selling Out America to Corporations to Decrease Living Standards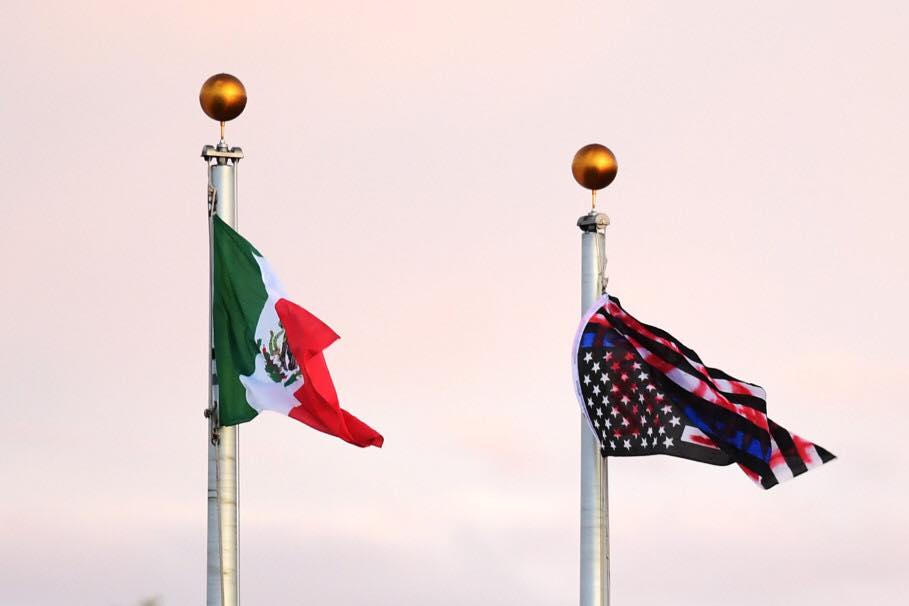 Since the turn of the 20th century, living standards became an important, almost central part to the progressive and labor movements of those times. Now it has become a mainstream of both parties to sell out your labor to lowest bidders in low and high paying jobs. Low paying jobs are being taken by low-wage immigrants protected by Democrats and the high-end jobs are brought in by bi-partisan means, and greatly boasted by Republicans.
This effort has crippled the middle-class for close to 30 years now and with the job market being already tightened by the looming threat of A.I., importing more workers, whether legal or illegal is decreasing the value of labor in America for each and American Citizen. Corporations and Businesses, who rely on keeping employee costs as low as possible generally don't complain about these practices across the board, why would they?
Americans have an increasingly difficult task ahead of them with the mass illegal migration at the Southern Border but also the legal importation of immigrants through H1-b1 Visas. These challenges will increasingly change the look, heritage of this country. There is no incentive for either Government or Business to care about reigning in immigration to the benefit of the American worker, the bottom dollar line will look better anyways.
Soros Newest Investor Of Tesla Bonds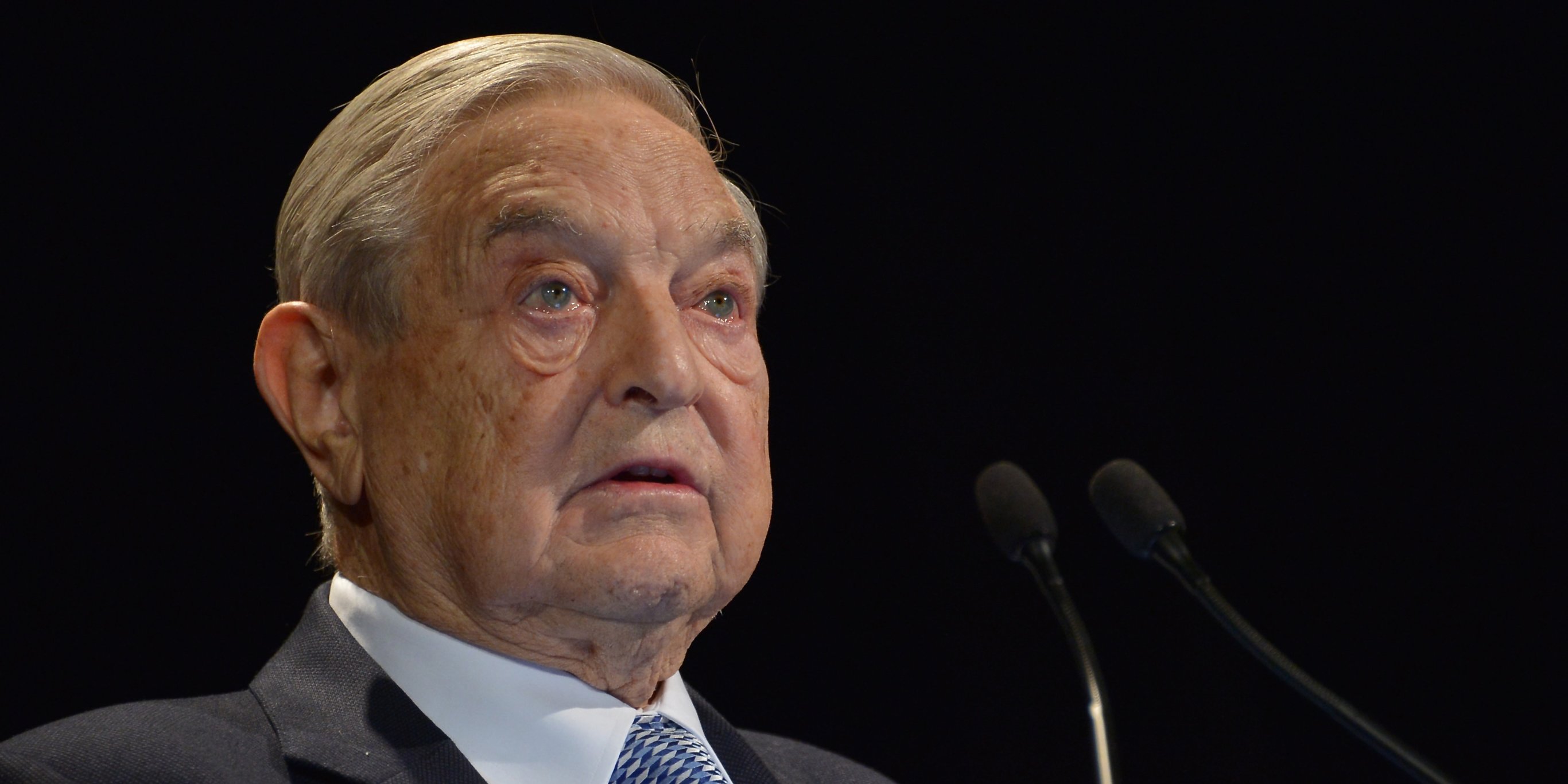 Tesla looks to have a new bond holder and it's none other than George Soros. Whatever this mean, Soros has also taken a stake in Crypto-Currencies .
Zerohedge Reports: Amid Elon Musk's darkest hour in late March – as his stocks and bonds tumbled in price – it seems there was at least one other billionaire willing to buy the 'blood on the street'.
According to the latest 13Fs, George Soros' investment firm took a $35 million stake in Tesla's convertible bonds during the first three months of the year.
As a reminder, convertibles are hybrid securities, either bonds or preferred stock, that can be exchanged for a predetermined number of common shares. That effectively lets an investor participate in stock-price changes, but with the yield and greater security of a fixed-income instrument.
The March 2019 Converts bounced handsomely off those lows – tracking the stock's divergent bounce – but in recent days has fallen back towards the lows, catching down to the straight bonds record low price.