Stockholm, Sweden Grenade Explosion Leaves One Dead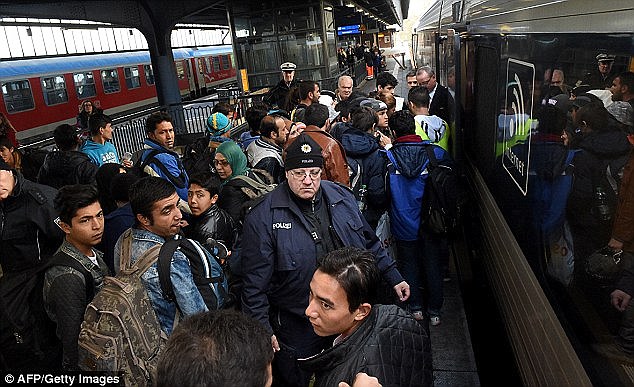 (Via Zerohedge)
One man has died and a woman has been injured after an explosion at the Varby Gard subway station in Stockholm, Sweden. An object believed to be a hand grenade blew up after a 60-year-old man picked it up from the ground, leaving him fatally injured. A 45-year-old woman has also been taken to hospital with injuries, according to local reports.


"There was something on the ground that the man picked up, and then it exploded," Sven-Erik Olsson of the Stockholm police told the TT news agency.


The Aftonbladet newspaper reported that the blast was from was a hand grenade, though police have yet to confirm whether this is true.
The subway station and the nearby square have since been closed to the public as police and bomb squads investigate the scene.
The background to the incident was not immediately clear: "Someone has used explosives. We do not know more than that," remarked fire department spokesman Lars-Ake Stevelind.
A report in 2017 showed that Sweden has come to rival crime-ridden Mexico for grenade attacks since the onset of the migrant crisis, with the problem growing so acute that a hand grenade amnesty has been proposed.
'United Kingdom trying hard to disguise their massive Muslim problem.' – Trump Tweets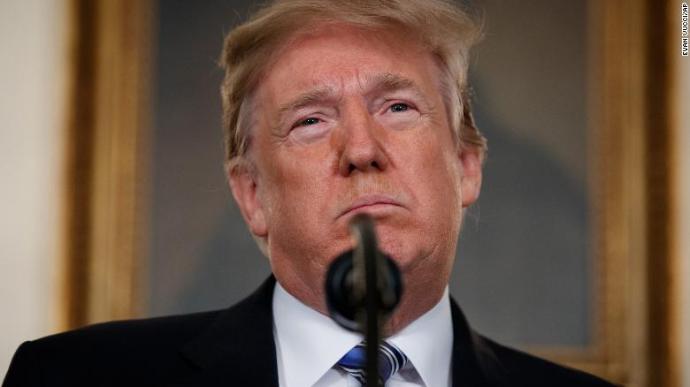 Donald Trump has claimed the UK is "trying hard to disguise their massive Muslim problem".


The statement from the controversial Republican hopeful is the latest log on a bonfire of remarks that have brought almost wall-to-wall press coverage and near-international condemnation.


More than 400,000 people signing a petition asking parliament to ban Trump from entering the UK, after he called for a "complete shutdown" on Muslim immigration to the US on Monday.


He also said parts of London and Paris were "so radicalised" many police officers were "afraid for their very lives" when they entered.


The Metropolitan Police issued a statement flatly contradicting Trump's remarks, noting: "We would not normally dignify such comments with a response, however, on this occasion we think it's important to state to Londoners that Mr Trump could not be more wrong."


Columnist Katie Hopkins, once condemned by the United Nations for describing refugees as "cockroaches", also praised Trump's remarks. She claimed Britain was "a radicalised nation and it does nobody any favours to deny the obvious"

Mall Of America Slasher Actions Were 'Act Of Jihad'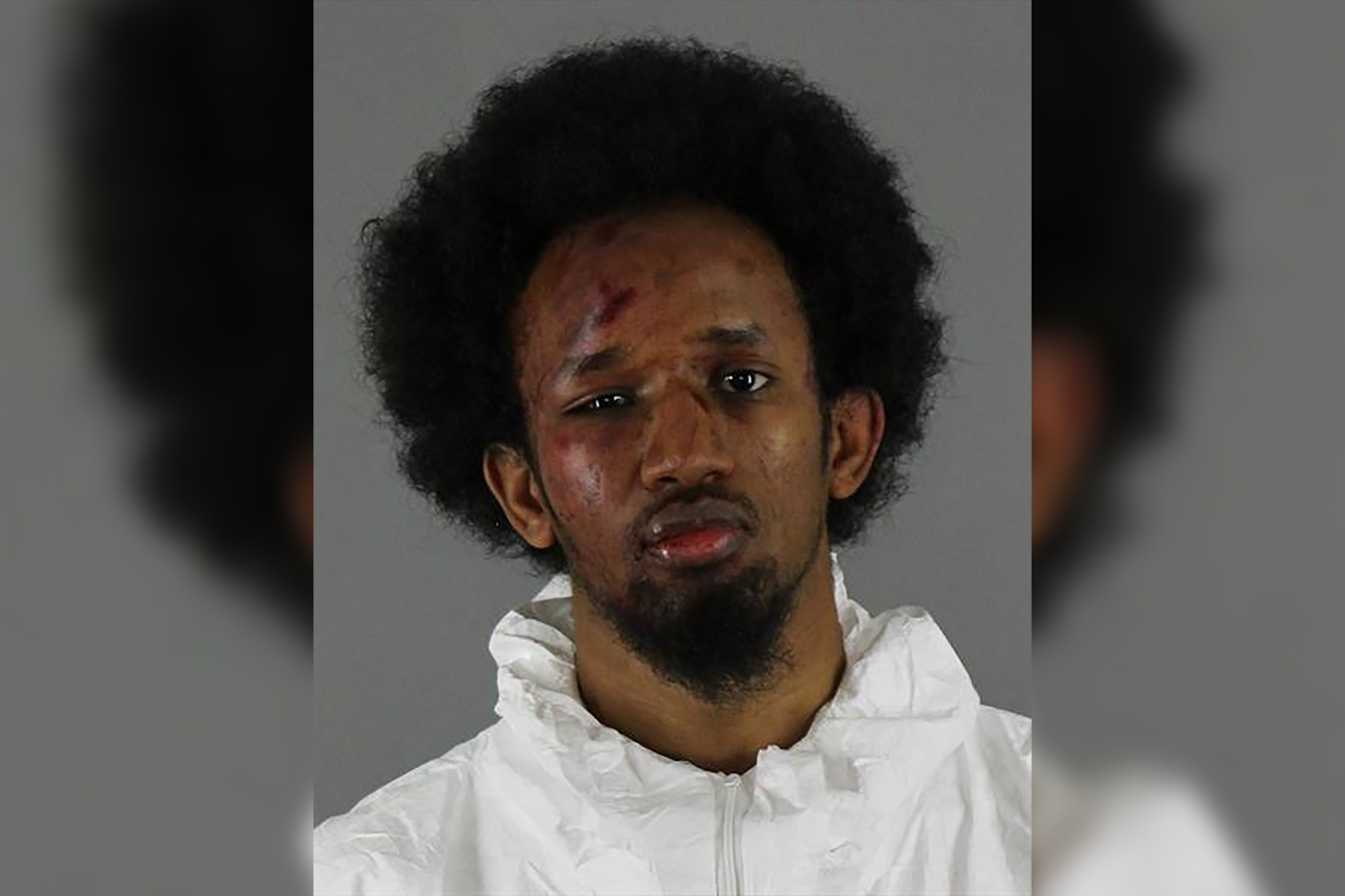 (Via The Daily Wire)


Remember the young Minneapolis man who slashed two brothers inside Macy's at the Mall of America last November, and how the police referred to the incident as an "interrupted theft"?


So much for that theory; last week, Mahad A. Abdiraham, 20, admitted responsibility for the attack but offered a different reason for slicing two young men, one suffering cuts to the bone and the other needing dozens of stitches: he was answering the "Call for Jihad" from the leader of Islamic State.


As the Minneapolis Star-Tribune reports, Abdiraham made this statement during his guilty plea:


I went to Mall of America to answer the call for Jihad by the Chief of the Believers, Abu-Bakr al-Baghdadi — may Allah protect him — and by the Mujahiden of the Islamic State [ISIS]. … I am here reaffirming that it was indeed an act of Jihad in the way of Allah. … I want the reason for my attack to be clear to this court and to the public, so that you may understand that you will never be safe as long as your country is at war with Islam. And that the threat of death [or] imprisonment will never deter us from fighting for the sake of Allah.


On November 12, Alexander Sanchez joined members of his family at Macy's and was exiting a dressing room when he attempted to move Abdiraham out of his way. Abdiraham reacted by slashing him with an 8-inch knife. Sanchez's brother John and another family member intervened; John Sanchez grabbed the knife as he was sliced on his hands and his back; others joined the fray and subdued Abdiraham.


According to the Star-Tribune, Alexander Sanchez's head was scarred and his arms were cut to the bone in the attack, precipitating a blood transfusion; his older brother needed dozens of stitches to close his wounds.


Cindy Leon, the brothers' aunt, stated, "This evil human being was trying to kill Alex and John because of his stupid beliefs. I want the world to know the truth. … Everyone needs to know this was a terrorist attack." She added that Alex Sanchez "can't move one side of his face" and is undergoing physical and psychological therapy. Leon said that when Abdiraham made his statement, she said to him, "Don't you feel something?" She said, "He just laughed."
Vegas Massacre Now Has A 'Second Person Of Interest'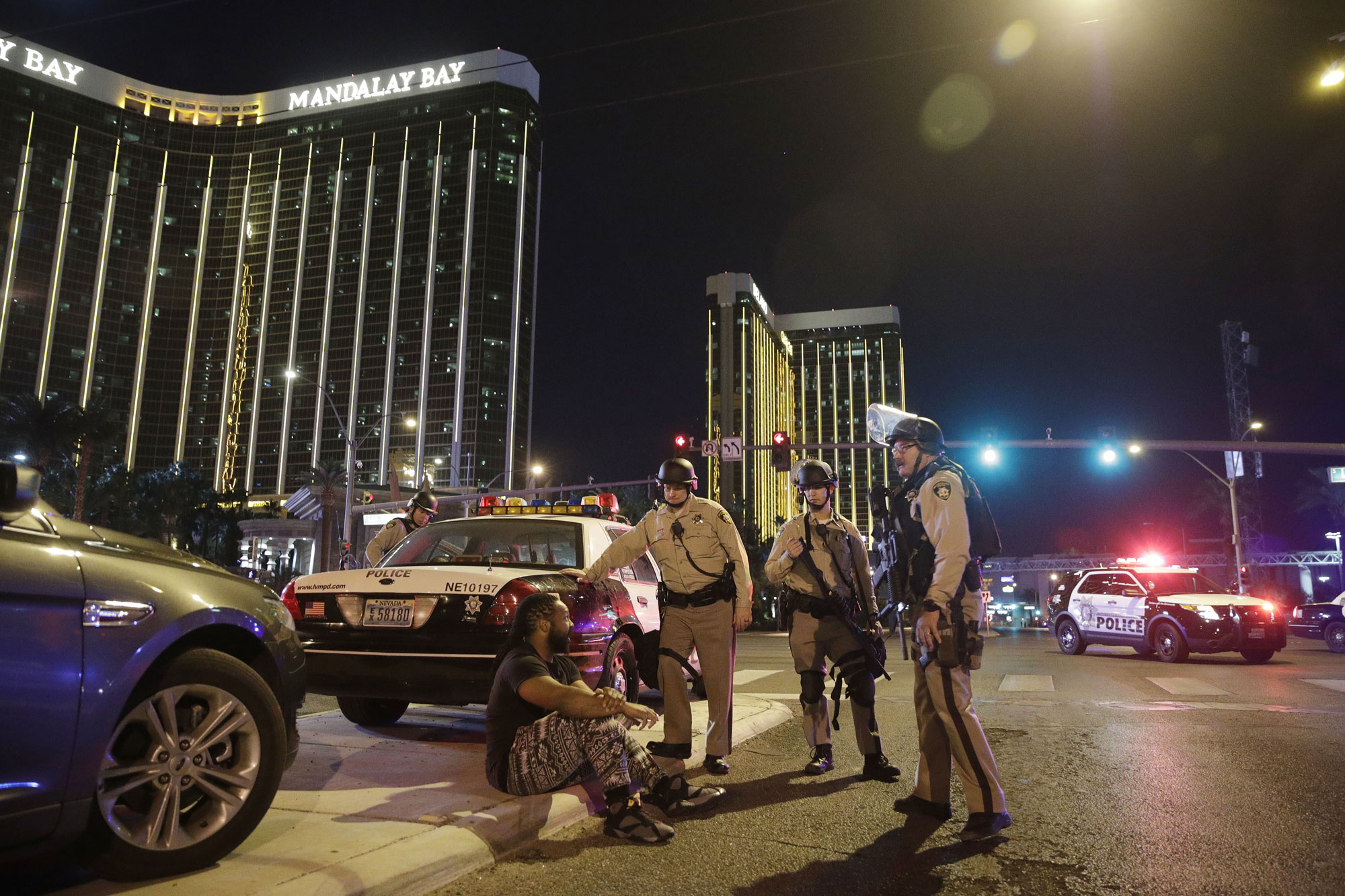 (via Zerohedge)


While the FBI's official report on the Oct. 1 mass shooting in Las Vegas – the deadliest in American history – a judge on Tuesday unsealed 300 pages of search warrant records, including a document that appears to validate claims that shooter Steven Paddock may have had help planning his attack.


That's because the documents revealed, for the first time, a publicly identified "person of interest" whose name has thus far not been publicly reported as part of the investigation, the Las Vegas Review-Journal reported.


"Until the investigation can rule otherwise, Marilou Danley and Douglas Haig have become persons of interest who may have conspired with Stephen Paddock to commit Murder with a Deadly Weapon," according to the Metropolitan Police Department document, which was prepared in October.


Danley was in Australia when Paddock carried out his deadly attack. She was reportedly "sent away" by Paddock, her boyfriend of several years, who apparently had a history of domineering behavior toward her.


Haig could not be reached by the RJ. When contacted by phone Tuesday about the newly released name, Clark County Sheriff Joe Lombardo said only, "If you've got it, publish it." He said he could not comment on a federal case. The FBI refused to comment.


During a Jan. 20 update on the LVPD's investigation, Lombardo noted that the FBI had an open investigation into a second person of interest, but also said that Paddock was the only shooter. He also said he didn't anticipate Danley facing criminal charges.


Lombardo also said he did not anticipate Danley facing any criminal charges.


"I know and believe there was only one suspect who killed 58 people and injured hundreds more," Lombardo said. "All the evidence recovered in this case supports that theory. There was one shooter in the 1 October massacre. There was only one person responsible, and that was Stephen Paddock."


Paddock's brother Eric Paddock told the RJ that he does not know Haig. The documents were unsealed at the request of the RJ and a handful of other media outlets.