How George Floyd Single-Handedly Eradicated COVID-19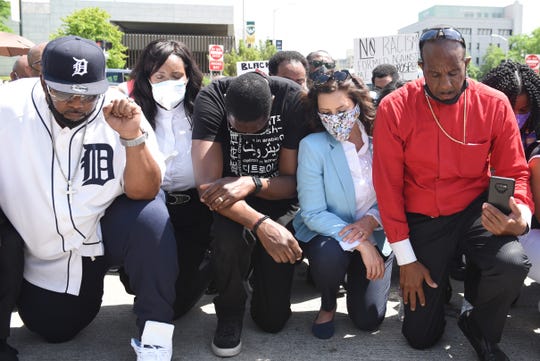 How could the COVID-19 obsessed media cheat on their main squeeze with Black Lives Matter?
Roughly a little more than a week ago if you just as much as wiggled your little toe you would catch COVID-19 and fall over instantaneously. BAM! DEAD! And grandma too. People were scared to leave their houses and apartments. Your trained German Sheppard wouldn't even give you his paw anymore. Everyone was on lock-down from this mysterious killer novel virus. Everyone was hanging on every word that came from so called medical professionals, experts in the field of epidemiology. So for weeks we huddled in place and posted on social media stay home stay safe. If you don't want to wear a mask, wear it for grandma, wear it out of respect for others, wear it because the godd*@n government told you to. So for weeks we obediently followed instructions.
When time to come out of forced hibernation, the powers that be said a few more weeks. We bent the curve as they were saying so the hospitals weren't overrun. They weren't. Then we had to wait to reduce the number of new infections. They were reduced. Then we had to get more ventilators. Done. Then we had to get more PPE (personal protective equipment). Check. Then we needed more testing kits. No problem. Then they told us we had to wait for the next coming of Jesus! The goal posts were moving like Candlestick Park in an earthquake. People were getting restless and wanting to get back to a regular way of life. Every Democrat mayor or governor seemed hell bent on keeping everyone unnecessarily brutally on lock-down. The same governors and mayors were frequently breaking their own lock-down executive orders. Lisa Lightfoot Mayor of Chicago rudely said if anyone disobeyed her orders they would face the law and jail time. She shutdown barbers and hair salons. Then she went to a hair salon to get her hair done. Oh that's different. Governor Pritzker of Illinois flew his family to Florida amid his strict lock-down orders. When asked about it by the press he obfuscated by saying family should be kept out of politics. New York Mayor Big Bird De Blasio was caught 11 miles from his residence enjoying time with his wife and consistently going to a gym when gyms for us regular folk were off limits. Michelle Obama gave a PSA on staying home and staying safe to only leave for essentials, food, water and medical aid. The next day former President Barack Obama was spotted on the golf course having a blast. And so on, and so on.
By this time there is approximately 40 million people out of work who've applied for unemployment. People are losing their businesses, jobs and all livelihoods. At this point to the trained nose one could smell BS. All the expert predictions were wrong. The goals kept changing. Red states were opening and blue states and cities had the boot on the proverbial neck of the people not letting them earn a living.
The protests began because people wanted to go back to work. The peaceful protests began. 2nd Amendment protests for the first amendment rights with gun-toting patriots. These protests started peaceful and ended peaceful. But you would not know that from the hideous left-wing  fake news media. The protesters were disparaged and called every name in the book. They were called murders. They were called far right wingers. They were branded as aggressive. All while peacefully, very peacefully exercising their first amendment rights. Gretchen Whitmer Governor of Michigan and Joe Biden's possible vice presidential candidate, was one of the worst and most stringent in her zeal to lock down her constituents and make them pay or go to jail if they did not obey.
Governor Whitmer met her match with 77 year old Michigan Barber Karl Manke. He refused to stay shut down. He said he worked all of his life without help from the government and that's what he will continue to do. Karl built a large following of supporters and became somewhat of a first amendment protest star. A court battle ensued and they took his license to operate. Karl was unmoved and said he will continue to cut hair despite the ruling. Karl took the fight to the Michigan supreme court and won a unanimous 7-0 decision. Smiles and celebrations all around.
It is unconstitutional to tell someone they cannot work to earn a living, it is unconstitutional to tell someone they cannot go to church and worship, it is unconstitutional to tell someone they cannot visit their significant other if they are not married. Governor Whitmer herself broke her own lock-down orders going to her vacation home and her husband going boating. Do as I say not as I do.
Now comes the untimely death of George Floyd who was brutally killed by a Minnesota Police Officer while seemingly not resisting arrest. This touched off protests and riots lead by Black Lives Matter and infiltrated by Antifa and many more paid rabble-rousers. This protest movement has gone worldwide and has put pressure on all organizations and police forces to bow to the George Soros backed Black Lives Matter community activists groups. So to get in on the money, prestige and political black pandering these protests are lauded by the media, liberals and Democrat politicians. There has been mass looting, rioting, death and mayhem. But news show after show go out of their way to stress how peaceful the marches are and only a few rioters and looters. Police had to evacuate a police precinct in New York because it got burned down. The protest over the wrongful death of a black man in police custody lead to the wrongful death of 5 more blacks at the hands of the rioters. These 5 are not lauded and praised because to be lauded and praised you have to be killed by a white person. If a black person kills you, YOUR BLACK LIFE DOESN'T MATTER!
Once these protests started the COVID-19 mindful leaders and press seemed to all but forget about the virus that was dominating every second of media airspace. COVID19 was being used as a cudgel  against Donald Trump. The effects of the virus was waning, people were going back to work, the numbers were a lie, the goals kept moving and most of all it was unconstitutional. So George Floyd's untimely death was the new celebrity cause de jour for everyone to act like they are woke or politically engaged and part of the IN-CROWD! Out the window goes COVID-19 may GOD rest it's soul.
We have went from recounts, to investigations, to Ukraine impeachments, to COVID-19 to racism, Black Lives Matter & George Floyd. All morphed into a club to beat Donald Trump to death with. But the Teflon Don is a fighter. The naysayers were quoting all of the death numbers from covid-19 and the jobless numbers and predicting a rise in unemployment to 20% and 7 million more job losses. What they got was 2.5 million jobs ADDED and the unemployment rate DROPPING to 13.3%. Oh well back to the drawing board. The Wile E. Coyote Democrats need a new bomb to catch the roadrunner POTUS #45!
News@11
By Michael Ameer
Trump Is Poised To Take 2024 By Storm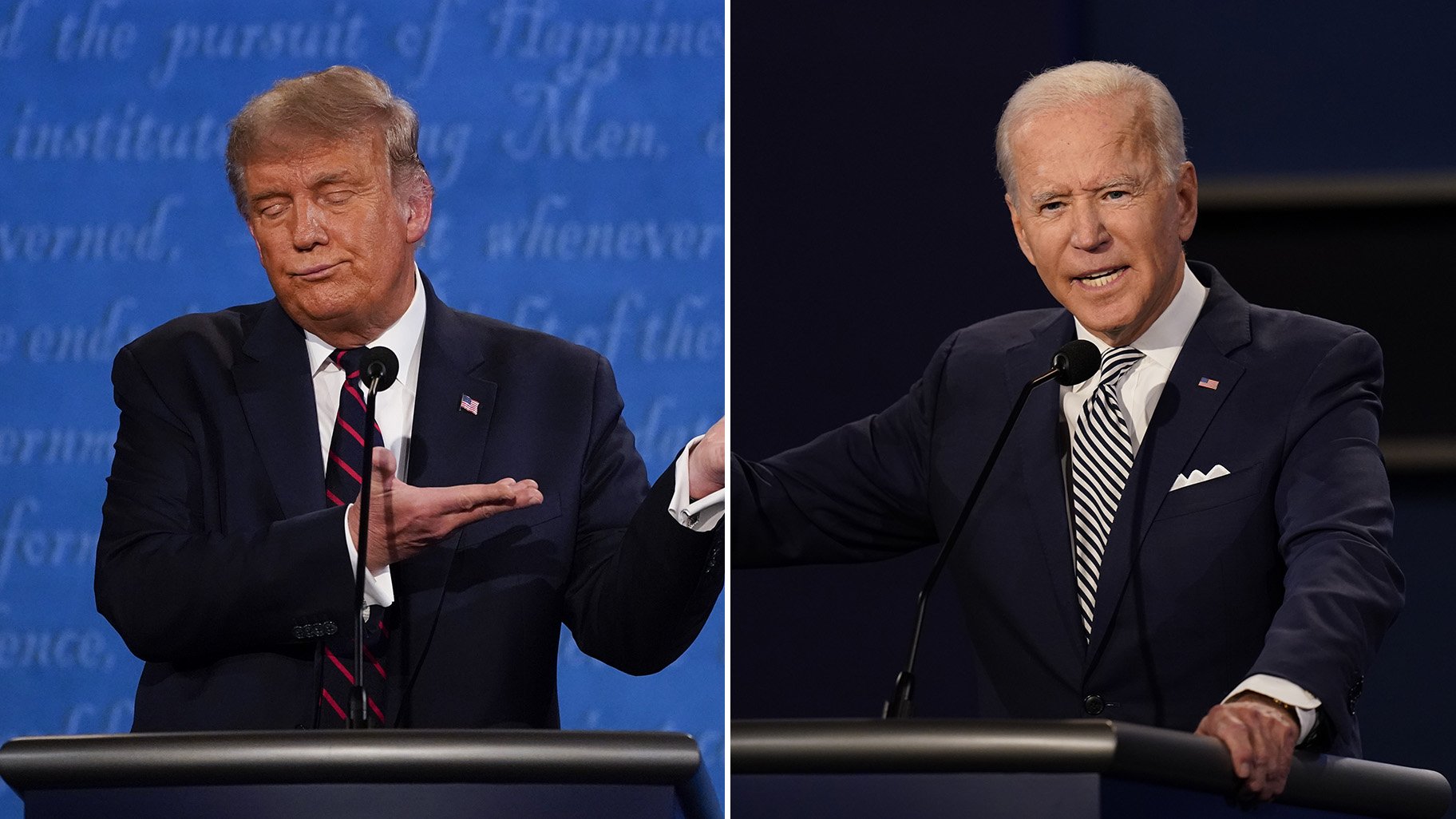 Biden has unsuccessfully been able to reform any issues left by the Trump administration and quite frankly has only made it worse. Inflation and the economy is hurting everyone, especially lower income voters who ironically voted for Biden. This has set off a windstorm for Biden as his approval rating goes further down the drain. With little hopes of any major policy wins before the 2022 election, Biden's Administration, which championed "getting things done", has stopped before it really even got off the ground.
With 2022 around the corner we will see a slue of Republican Presidential challengers, with Trump of course, being at the center of the pack. Rumors have it that Ron DeSantis, Chris Christie, and the like of Mitt Romney will all join the nomination, however this is only rumor and speculation. Trump however, will become the nominee. It would be hard for anyone to top someone who has already been President, even a firebrand like DeSantis, who has garnered  national support for a Presidential run.
Biden has failed so miserably that when a another Democrat attempts to challenge Trump's economy compared what we are in now, it will be completely inexcusable. Not to mention the major social engineering the majority of parents and Americans are rejecting in terms of the LGBTQ Mafia Agenda & BLM. Biden, if anything, has completely destroyed the Democratic party's chance of being a favorite with middle and upper-income voters, setting a disasters for the Democrats in 2024.
Lauren Witzke: Among Several Children on Hunter Biden Laptop, Including Chris Coon's Daughter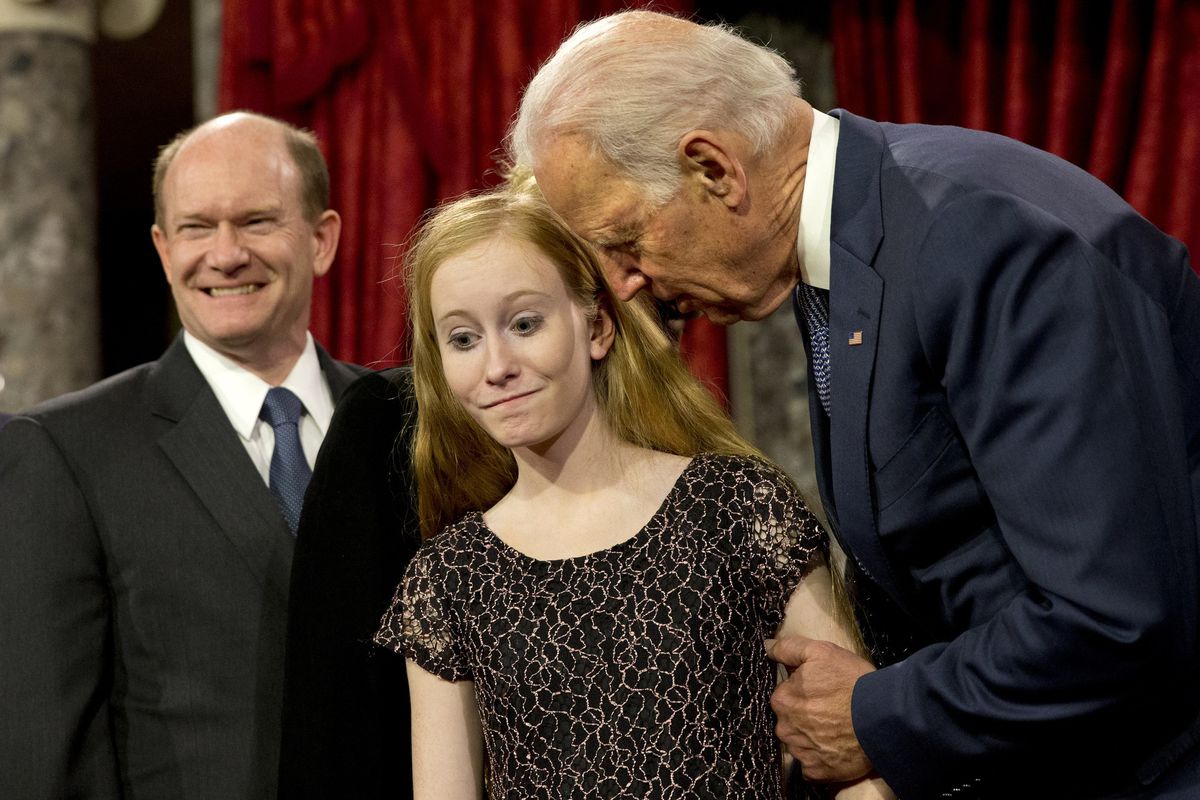 Well, folks. The dam is finally breaking on what is exactly going on with the Hunter Biden laptop scandal that the corporate media has refused to cover, simultaneously big tech is clamping down attempts to use their platform to share the story. And now we know why, because it involves underage children.
This weekend, Senatorial Candidate in Delaware and America First Patriot, Lauren Witzke, has exposed the most damning allegation yet. With an official police source confirming that Chris Coon's Daughter is one of several children on the Hunter Biden laptop.
BIG BREAKING NEWS:

"Sources close to and with deep knowledge of the investigation, have informed me that Chris Coons' DAUGHTER in addition to seven other underage girls are also featured on [Hunter Biden's] laptop." pic.twitter.com/rKWlUd7ep9

— Lauren Witzke (@LaurenWitzkeDE) October 24, 2020
There are other allegations going around possible connections to foreign children being on the Hunter Biden laptop as well as several children of other politicians including one of Barack Obama's daughter.
This only further proves Joe Biden and his entire family, and Chris Coons, are completely compromised by foreign entities and domestic deep state actors within our Government. They hold no allegiance to anything but what their masters tell them to do, because at the end of the day they are at the whims of others leaking this information and publicly destroying them and their career.
We can only imagine more damning allegations are coming to break now that we have a first look at just how explosive the "Laptop From Hell", as President Donald Trump puts it, really is.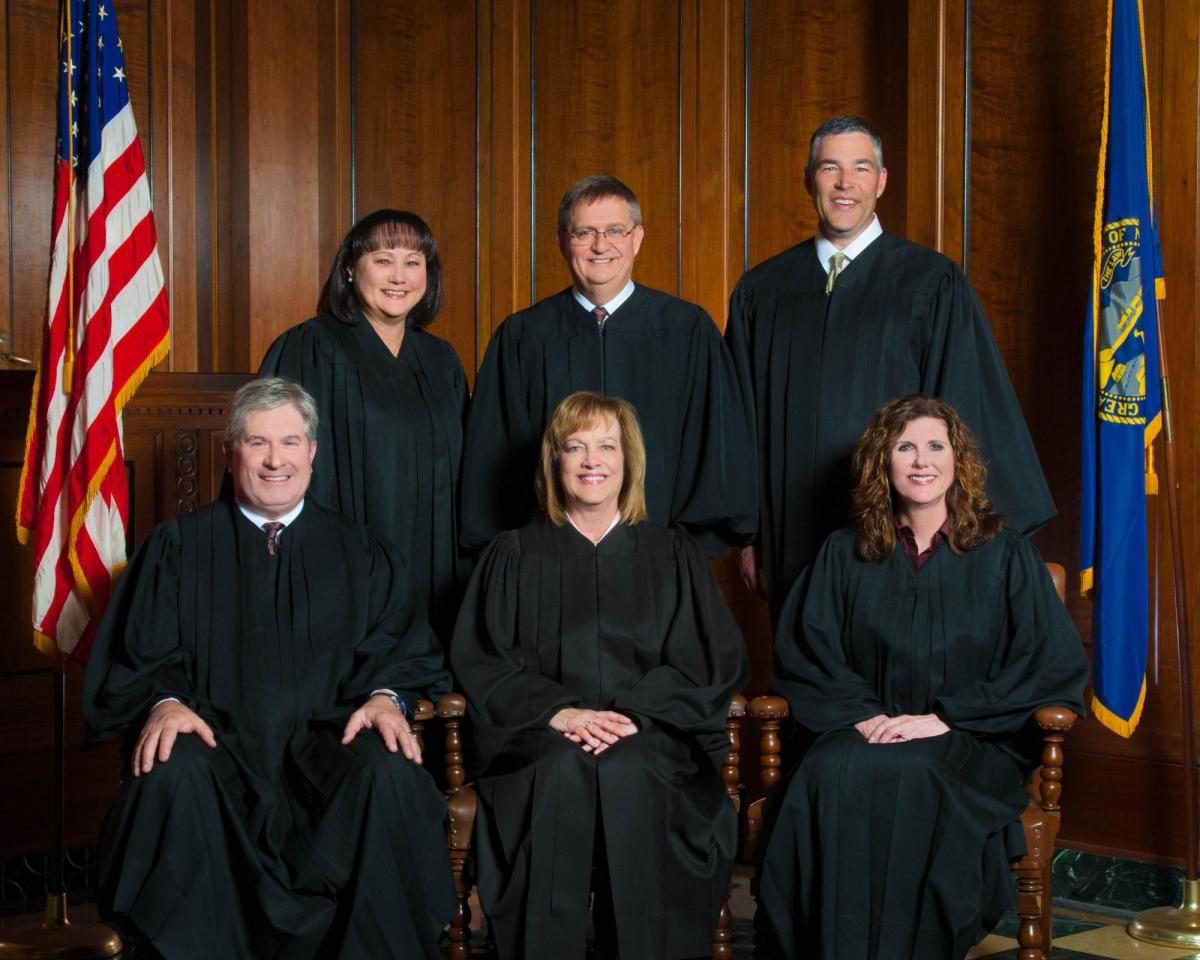 I'd rather be judged by 12 than carried by six.
That great lyric from Ice Cube has more bite and meaning in the run up to the 2020 election. Now we have the investigation of the investigators. The Mueller investigation and everything it has encompassed is now being scrutinized. We are finally looking at indictments and guilty pleas from the corrupt cabal that tried to bring down, frame, jail and impeach a duly elected, INNOCENT president and anyone in his sphere. Getting to the point of investigating the investigators has been a long hard slog.
We did not foresee how really deep and treacherous the swamp really was. You could investigate, indict and try someone like a Hillary Clinton for example, and someone of authority in that chain is a corrupt actor from the Deep State and you will then see the guilty party skate free. Or you can have a completely innocent Mike Flynn, Roger Stone, George Papodopoulos railroaded by a corrupt judge. The Michael Flynn case is the most glaring. The DOJ has dropped the case and charges against him and in an unprecedented move the judge does not drop the case, he extends it as if he is the prosecutor.
So there is a light at the end of the tunnel my friends. Donald Trump has been appointing a record number of federal judges. This is a brilliant move and somewhat frustrating and time consuming. But there is a method to the madness. Why investigate, indict and try just for a Deep State judge to let the guilty party walk free? Donald Trump has appointed over 300 judges and counting. More will be appointed to the bench and now there is a more likely chance when the guilty parties are tried, there will be justice. So there is a silver lining in this swamp covered cloud.
News@11
By Michael Ameer