XFL Return: Making American Football Great Again?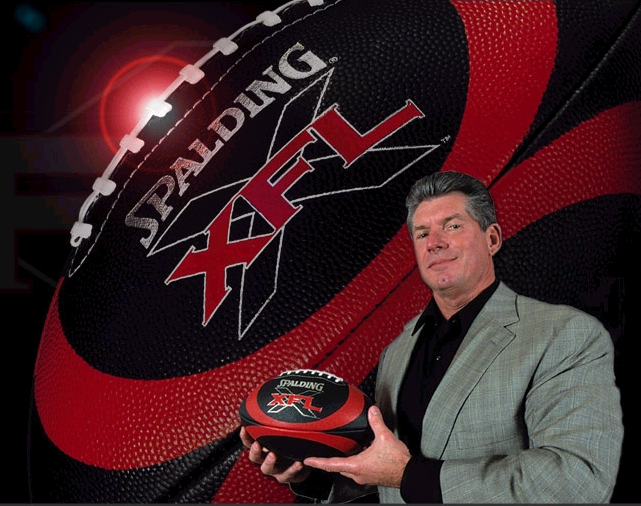 (Via Chicago Tribune)

At the end of ESPN's recent "30 for 30" episode about the XFL, WWE owner Vince McMahon and former NBC Sports chairman Dick Ebersol – the two men who spearheaded the failed early-aughts competitor to the NFL – mused about possibly giving it another go.

"Do you ever have any thoughts about trying again?" Ebersol asked McMahon, per Pro Football Talk's transcription.

"Yes I do," McMahon replies. "I don't know what it would be. I don't know if it's going to be another XFL or what it may be or how different I would make it. It seems like in some way it would tie in either with the NFL itself or the owners."

And then Friday, a journalist and pro-wrestling fan named Brad Shepard tweeted this out: "EXCLUSIVE: Vince McMahon is looking to bring back the XFL and may announce it on January 25th, 2018."

Shepard didn't provide much in the way of follow-up to that tweet, but Deadspin's David Bixenspan asked a WWE spokesperson about it. The wrestling company neither confirmed nor denied that McMahon actually was starting a new football league, but it sure seems as if he's thinking about it, at the very least.

Bixenspan tweeted a statement from the WWE spokesperson that said: "Vince McMahon has established and is personally funding a separate entity from WWE, Alpha Entertainment, to explore investment opportunities across the sports and entertainment landscapes, including professional football."

Bixenspan also tweeted: "In what I'm sure is a complete coincidence, WWE filed for two new XFL trademarks this year, both long after the 30 for 30 premiered."

As PFT's Mike Florio posits, the time could be right for an alternate football league that gives fans dissatisfied with the NFL exactly what they want: unchecked violence, players standing for the national anthem, etc. And, as that "30 for 30" documentary noted, the problem with the XFL wasn't its business model – indeed, innovations such as the sky-cam and in-game interviews were co-opted by the NFL – but rather the fact that the football itself was terrible because the league rushed to meet its debut date.

"The biggest mistake they made with the XFL was that they only gave the players thirty days to train together as a team. You had guys who were working at Bed Bath and Beyond, and thirty days later they're in the XFL," Charlie Ebersol, Dick Ebersol's son and the director of the "30 for 30" documentary, told Fast Company earlier this year. "They spent six to eight months marketing the league, and thirty days training the players. If they'd done four and four. . . . They sold this thing like it was the iPhone, and they rolled it out like it was whatever piece of crap Motorola put out."

A more carefully planned rollout would probably go a long way.

NFL Ratings Continue To Fumble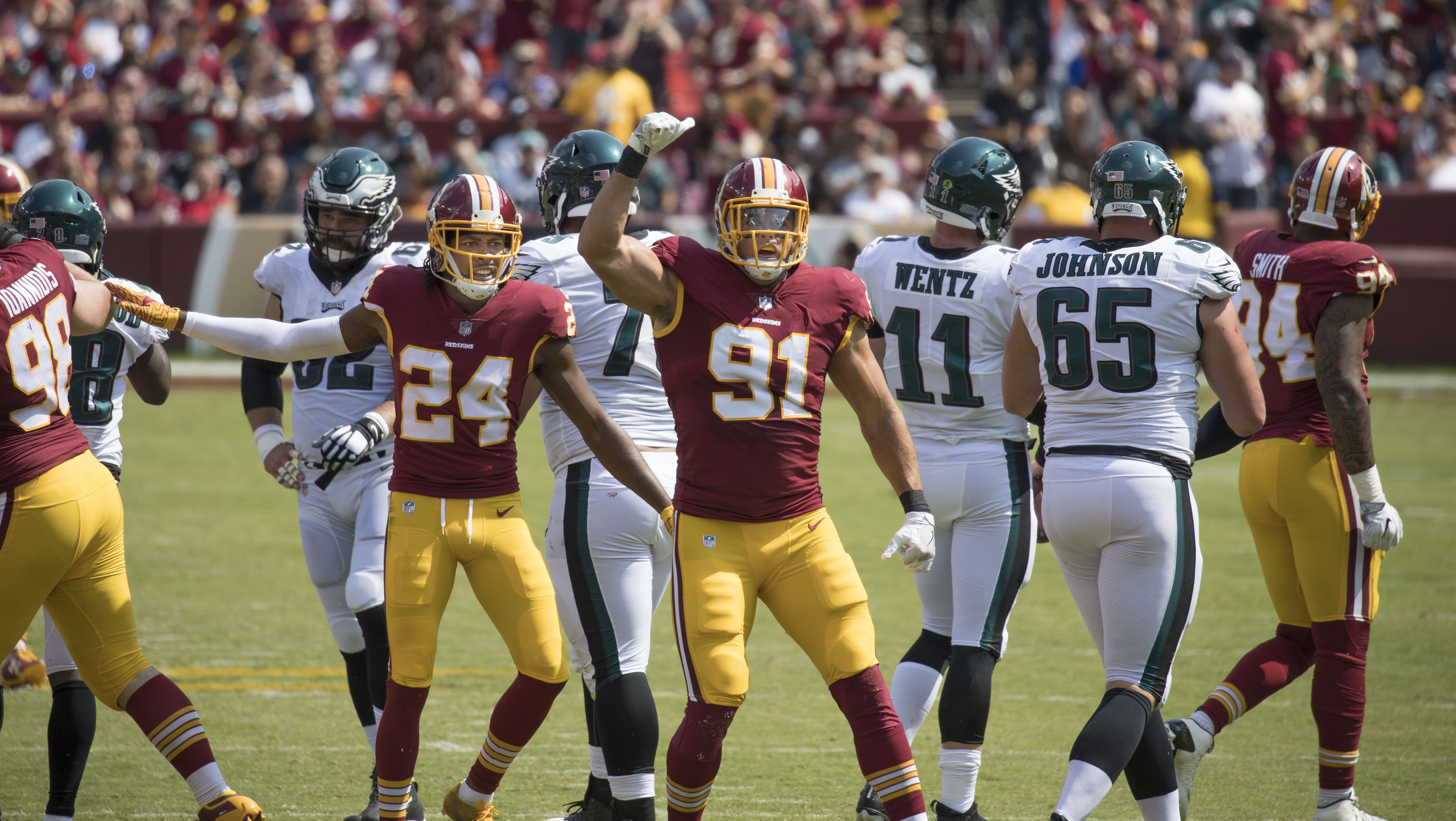 The NFL – suffering from dismal ratings for last week's opening game and Sunday Night Football, may be in for a serious decline in viewers this season if Dallas local TV ratings are any indicator – after the Cowboys registered their lowest local ratings since 2009.
the Dallas market is an important market for one of the most watched teams in the country. There is a reason the Cowboys are valued at over $4 billion dollars. They absolutely own Dallas Fort-Worth. Nothing else really matters.
…
The NFL does not want to see one of it's most important market losing fans. It's not a good look. It's cause for concern. -Touchdownwire
That said, some have pointed out that the cowboys are "boring" now…
No one should be surprised. The Cowboys, while still a compelling aspect of the overall fabric of the NFL, have become a somewhat boring team, with a Salisbury-steak-and-lumpy-spuds offense that features two stars, a diminished offensive line, and a collection of No. 2 and No. 3 receivers. -Profootballtalk
Less viewers, more money
Despite a steady decline in viewership over the last three years, advertising revenues have continued to climb.
"Everyone loves to focus on the ratings, and everyone loves to focus on the NFL because it is the biggest ratings on television," said Brian Rolapp, the league's head of media. "But the reality is: Historically, the ratings of the NFL have always gone up, they've just never gone up in a straight line."
NFL Fans Love the New Anthem Rule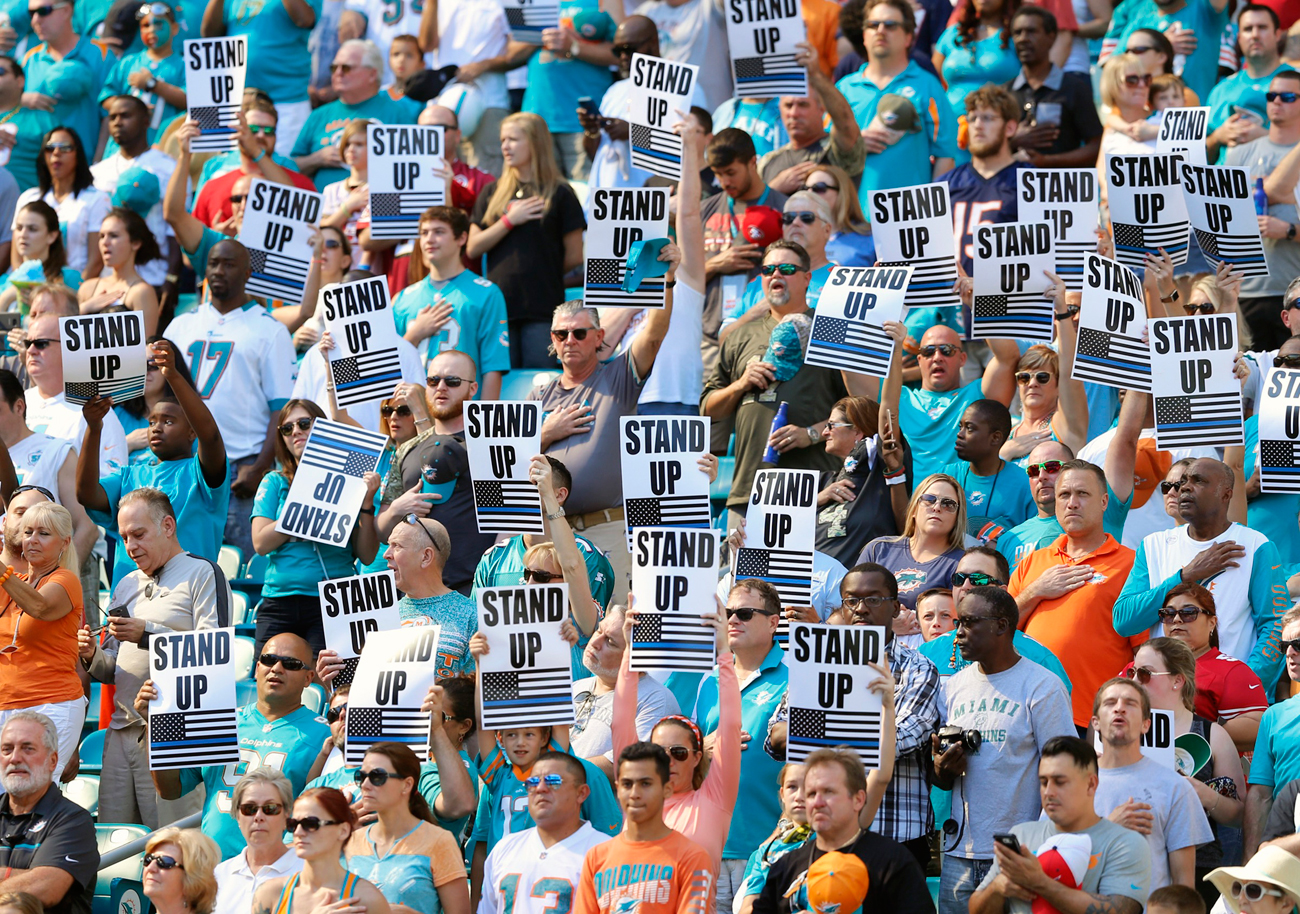 NFL fans are in overwhelming support of the NFL's new anthem policy, according to a Yahoo! Sports/YouGov poll.
According to Yahoo! Sports, "When asked if they support or oppose the new policy, which states teams will be fined if players "do not stand and show respect for the flag and the [national] anthem," 53 percent of self-described NFL viewers said they support the policy, with 32 percent opposing and 15 percent saying neither or no opinion."
In terms of the racial breakdown of the poll, whites and Hispanics strongly supported the new rule. While the measure was found to be considerably less popular among blacks:
White: 52% support; 32% oppose
Black: 29% support; 48% oppose
Hispanic: 49% support; 19% oppose
When asked whether the NFL should have an anthem policy regarding player conduct, the numbers showed sharp divisions as well.
Los Angeles Rams' Add Male Cheerleaders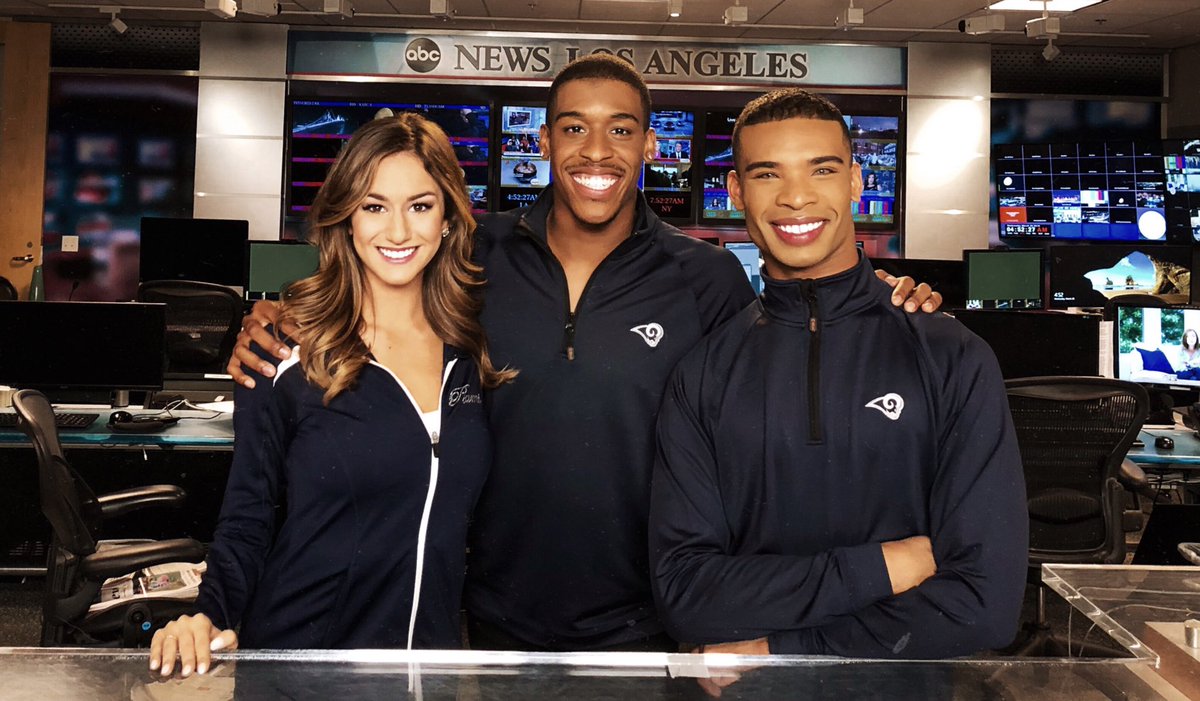 For the first time, an NFL team will have men as part of its official spirit squad.
Quinton Peron and Napoleon Jinnies, named to the Los Angeles Rams squad this week, will be the first ones to perform the same routine as the female dancers. The Baltimore Ravens and Indianapolis Colts have men who perform stunts with female cheerleaders, but don't dance.
Peron and Jinnies are both classically trained dancers and have been performing their entire lives.
But what made them take this groundbreaking step?
"I thought, 'Why not me? Why can't I do this?' " Peron said in an interview Wednesday on ABC-TV's Good Morning America.
The men were among the 76 finalists chosen for the 40-person squad. Jinnies said the auditions were unlike any he's ever been through before.
"This one was about three weeks long and we had a bunch of rehearsals in between and an extensive interview process, but it was really humbling and amazing to be invited every time you came back," he said.