Trump Troll of Global Warming Is Hilarious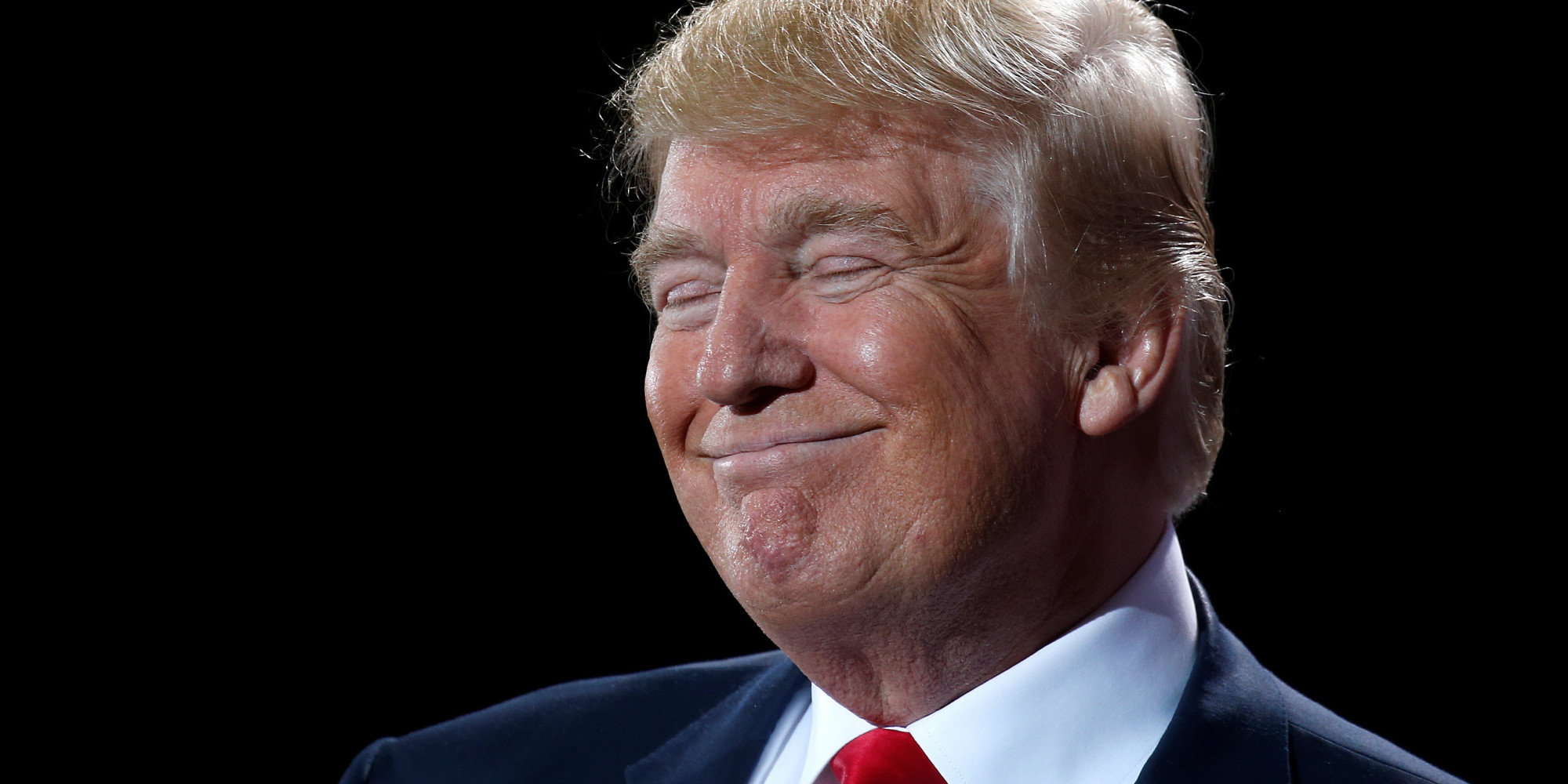 (via Zerohedge)
As we predicted earlier this morning (see the last sentence of this post), President Trump has just cited the arctic weather, which has brought minus 40 degree temps to portions of the Midwest and New England, to troll environmentalists over Twitter.
"In the East, it could be the COLDEST New Year's Eve on record. Perhaps we could use a little bit of that good old Global Warming that our Country, but not other countries, was going to pay TRILLIONS OF DOLLARS to protect against. Bundle up!"
Of course, the "zoomed out" view of the world looks slightly different..
For those who missed it, here is our update on the severe winter chill plaguing cities from Wyoming to Maine posted earlier this morning:
For those fortunate enough to be spending the holidays somewhere in the southern portion of the United States, it may be difficult to envision just how brutal the recent blast of arctic weather has been for folks living anywhere from Wyoming to Maine. As Weather.com notes this morning, mind-numbing temperatures, which have plunged to nearly -40 degrees in certain cities, are smashing 100-year-old records all across the country.
Flint, Michigan, set an all-time December record low temperature of 17 degrees below zero on Thursday morning. Records in that location date back to 1921.
Watertown, New York, fell to minus 32 Thursday morning, which shattered its daily record for Dec. 28 of minus 23. Daily record lows for Dec. 28 were also tied Thursday morning in Toledo, Ohio (minus 8), and Paducah, Kentucky (10 degrees).
Wednesday morning, International Falls, Minnesota, set a new daily record low when temperatures plummeted to minus 36; the previous record was minus 32. It was even colder in Embarrass, Minnesota, and Cotton, Minnesota, where morning lows were 40 below zero and minus 41, respectively.
Detroit tied its daily record low of 4 below zero on Wednesday, and Alpena, Michigan, also tied its daily record low of minus 16. Additional daily record lows were set in Lincoln, Nebraska (17 below zero), and Norfolk, Nebraska (minus 15).
And, as if battling the cold weather and mountains of snow weren't bad enough, residents of New England are likely to get a bit of a shock when they open their gas bills next month as the surge in Nat Gas demand has already sent prices surging ~300%


Unfortunately, conditions are not expected to get any better with the National Weather Service warning residents of New England to continue to expect wind chills of minus 20-40 degrees for the next couple of days.


Meanwhile, folks planning to ring in the New Year in New York's Times Square may want to consider getting plastered from the comfort of a heated bar instead as temps are expected to remain around -5 degrees through the weekend. Per AccuWeather:
Brutally cold weather will soon be refreshed as another bout of arctic air dives through the United States.
The new frigid blast will make its way from the northern Plains to the eastern and southern U.S. Sunday into Monday.
Although arctic air is expected to ease later in the week, any relief will be minimal and short lived.
Temperatures in Minneapolis are forecast to fail to exceed zero F over the weekend.
"Bitterly cold arctic air will settle in across a large swath of the U.S. as we turn the calendar from 2017 to 2018," said AccuWeather Senior Meteorologist Dan Pydynowski.
"People will really need to bundle up if they are heading out Sunday night for New Year's Eve celebrations in places like Chicago, for example, where the high will be 15 F on Sunday, around 15 degrees below normal," he warned.
Cities as far south as Nashville and Little Rock, Arkansas, will experience temperatures over 20 degrees Fahrenheit below average by the end of the weekend, where high temperatures are expected to remain below 30 F.
The shear size of the cold front is also unprecedented with some 200 million Americans facing freezing temperatures.
Meanwhile, as we previewed yesterday (see:Snowmageddon Dumps Record 60 Inches Of Snow On Erie, PA; "Declaration Of Disaster"), Erie, Pennsylvania, has now officially recorded more snow in the month of December (102.1 inches) than it averages over an entire 'typical' winter season (101 inches). Per The Weather Channel:


This prolific event shattered all previous multi-day snowfall records in Erie dating to 1893, according to the National Weather Service office in Cleveland, including:
Two-day snowfall: 26.7 inches (Nov. 24-25, 1950; the "Great Appalachian Storm")
Three-day snowfall: 30.2 inches (Dec. 29-31, 2002)
Seven-day snowfall: 39.8 inches (Dec. 27, 2001 – Jan. 2, 2002)
13-day snowfall: 52.8 inches (Dec. 31, 1998 – Jan. 12, 1999)
That's not a misprint. Erie picked up more snow in less than 36 hours in this event than its previous 13-day snowstorm record.
Needless to say, the 102.1 inches of snow so far in December, through Wednesday, is the city's snowiest single month on record, crushing the previous record of 66.9 inches in December 1989. This is also more snow in one month than Erie averages in an entire winter season – 101 inches.
Trump Is Poised To Take 2024 By Storm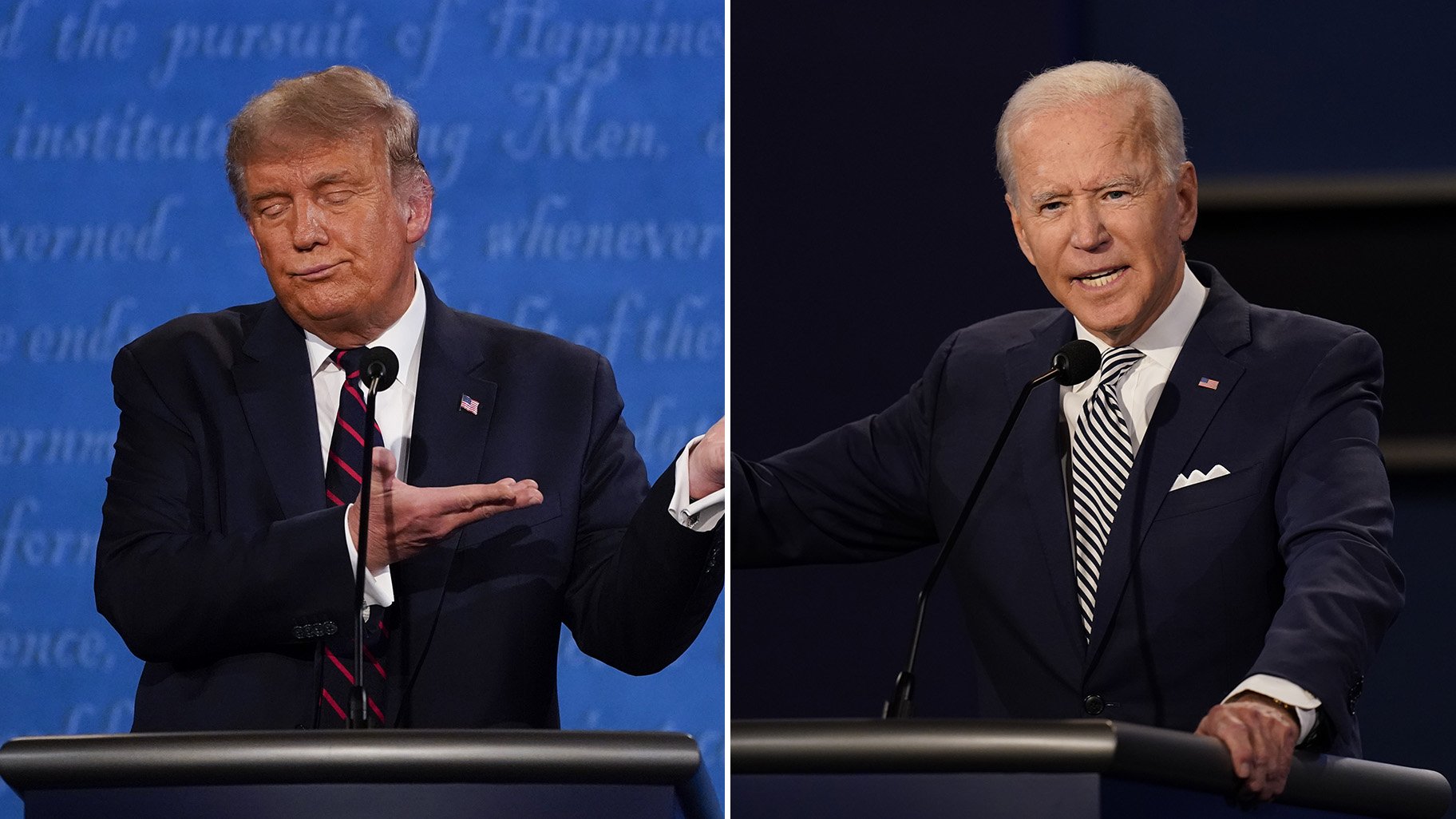 Biden has unsuccessfully been able to reform any issues left by the Trump administration and quite frankly has only made it worse. Inflation and the economy is hurting everyone, especially lower income voters who ironically voted for Biden. This has set off a windstorm for Biden as his approval rating goes further down the drain. With little hopes of any major policy wins before the 2022 election, Biden's Administration, which championed "getting things done", has stopped before it really even got off the ground.
With 2022 around the corner we will see a slue of Republican Presidential challengers, with Trump of course, being at the center of the pack. Rumors have it that Ron DeSantis, Chris Christie, and the like of Mitt Romney will all join the nomination, however this is only rumor and speculation. Trump however, will become the nominee. It would be hard for anyone to top someone who has already been President, even a firebrand like DeSantis, who has garnered  national support for a Presidential run.
Biden has failed so miserably that when a another Democrat attempts to challenge Trump's economy compared what we are in now, it will be completely inexcusable. Not to mention the major social engineering the majority of parents and Americans are rejecting in terms of the LGBTQ Mafia Agenda & BLM. Biden, if anything, has completely destroyed the Democratic party's chance of being a favorite with middle and upper-income voters, setting a disasters for the Democrats in 2024.
Lauren Witzke: Among Several Children on Hunter Biden Laptop, Including Chris Coon's Daughter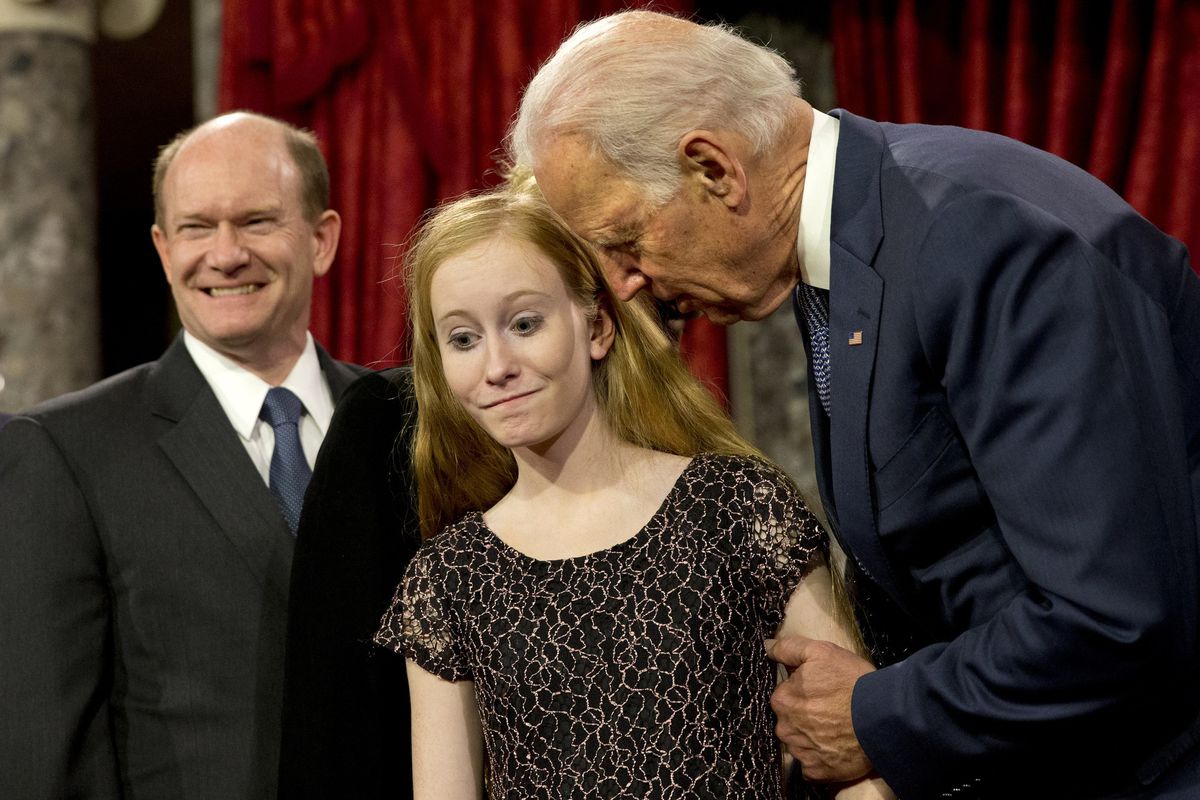 Well, folks. The dam is finally breaking on what is exactly going on with the Hunter Biden laptop scandal that the corporate media has refused to cover, simultaneously big tech is clamping down attempts to use their platform to share the story. And now we know why, because it involves underage children.
This weekend, Senatorial Candidate in Delaware and America First Patriot, Lauren Witzke, has exposed the most damning allegation yet. With an official police source confirming that Chris Coon's Daughter is one of several children on the Hunter Biden laptop.
BIG BREAKING NEWS:

"Sources close to and with deep knowledge of the investigation, have informed me that Chris Coons' DAUGHTER in addition to seven other underage girls are also featured on [Hunter Biden's] laptop." pic.twitter.com/rKWlUd7ep9

— Lauren Witzke (@LaurenWitzkeDE) October 24, 2020
There are other allegations going around possible connections to foreign children being on the Hunter Biden laptop as well as several children of other politicians including one of Barack Obama's daughter.
This only further proves Joe Biden and his entire family, and Chris Coons, are completely compromised by foreign entities and domestic deep state actors within our Government. They hold no allegiance to anything but what their masters tell them to do, because at the end of the day they are at the whims of others leaking this information and publicly destroying them and their career.
We can only imagine more damning allegations are coming to break now that we have a first look at just how explosive the "Laptop From Hell", as President Donald Trump puts it, really is.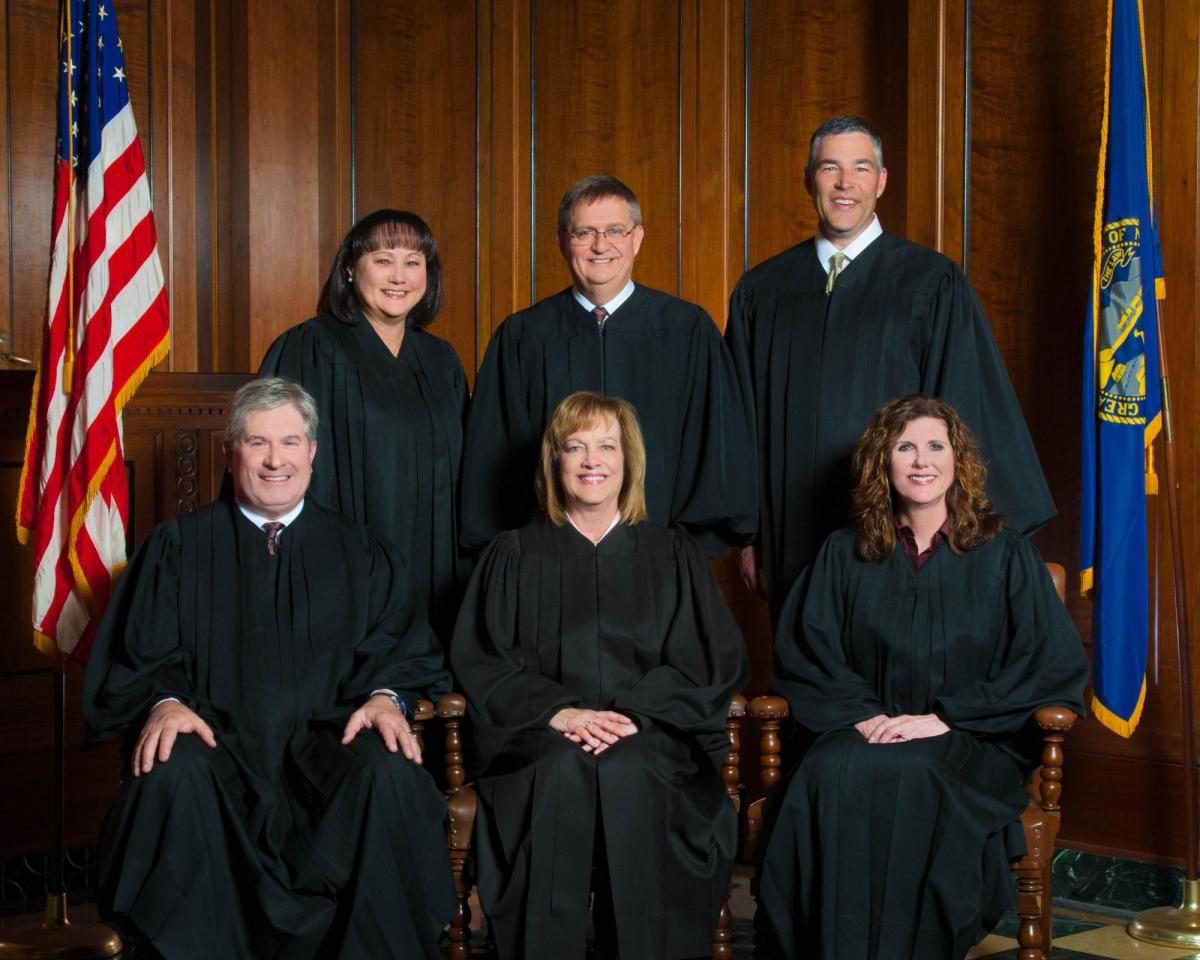 I'd rather be judged by 12 than carried by six.
That great lyric from Ice Cube has more bite and meaning in the run up to the 2020 election. Now we have the investigation of the investigators. The Mueller investigation and everything it has encompassed is now being scrutinized. We are finally looking at indictments and guilty pleas from the corrupt cabal that tried to bring down, frame, jail and impeach a duly elected, INNOCENT president and anyone in his sphere. Getting to the point of investigating the investigators has been a long hard slog.
We did not foresee how really deep and treacherous the swamp really was. You could investigate, indict and try someone like a Hillary Clinton for example, and someone of authority in that chain is a corrupt actor from the Deep State and you will then see the guilty party skate free. Or you can have a completely innocent Mike Flynn, Roger Stone, George Papodopoulos railroaded by a corrupt judge. The Michael Flynn case is the most glaring. The DOJ has dropped the case and charges against him and in an unprecedented move the judge does not drop the case, he extends it as if he is the prosecutor.
So there is a light at the end of the tunnel my friends. Donald Trump has been appointing a record number of federal judges. This is a brilliant move and somewhat frustrating and time consuming. But there is a method to the madness. Why investigate, indict and try just for a Deep State judge to let the guilty party walk free? Donald Trump has appointed over 300 judges and counting. More will be appointed to the bench and now there is a more likely chance when the guilty parties are tried, there will be justice. So there is a silver lining in this swamp covered cloud.
News@11
By Michael Ameer