Trump Goes Straight After Comey, McGabe In New Tweets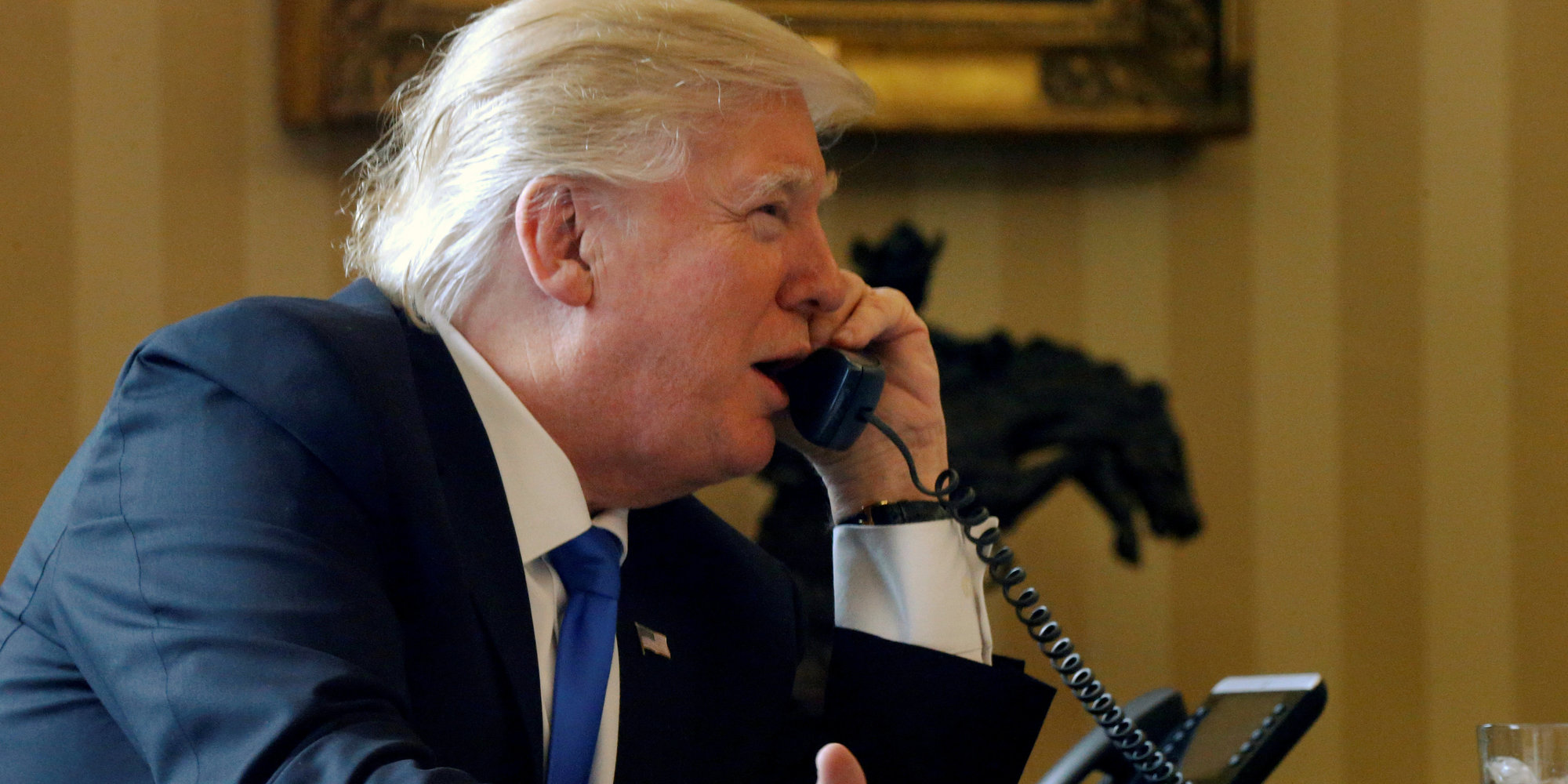 (Via Zerohedge)
It has been a scorched earth weekend in the PR war between Donald Trump and the FBI.
In the aftermath of the report that the FBI's top lawyer – and suspected FBI leaker – James Baker, had been reassigned, and at the same time as news hit that FBI Deputy Director Andrew McCabe was set to retire as a result of the "Trump Insurance Policy" debacle (but only once he becomes eligible for pension benefits), Trump lashed out at top FBI officials on Saturday and Sunday, his latest in a stream of criticism aimed at an agency that has seen a sudden spike in high profile departures after Peter Strzok's publicly disclosed text message revealed a stunning climate of extreme anti-Trump bias at the FBI – including one still to be determined "Trump Insurance Policy" – just as Trump had suggested all along.
Trump swiped at multiple agency officials in a string of tweets Saturday afternoon, suggesting that FBI Deputy Director Andrew McCabe may have been compromised by political donations and ripping former FBI Director James Comey as a leaker.
"How can FBI Deputy Director Andrew McCabe, the man in charge, along with leakin' James Comey, of the Phony Hillary Clinton investigation (including her 33,000 illegally deleted emails) be given $700,000 for wife's campaign by Clinton Puppets during investigation?" Trump tweeted.
The tweet was followed moments later by a comment on reports that McCabe is looking to retire from the bureau in the coming months as reported yesterday, in the aftermath of the "Trump Insurance Policy" fiasco. Trump noted that McCabe may seek retirement in March, when he would receive his full pension benefits. Trump wrote that the deputy bureau chief was "racing the clock to retire with full benefits," adding, "90 days to go?!!!"
Rounding off the Saturday tweetstorm was a reference to reports that James Baker, the FBI's top lawyer, had been reassigned. Trump reacted to that development with a simple "Wow" on Twitter, though news of Baker's reassignment had surfaced days earlier.
The tweets Saturday from Trump, who has repeatedly jabbed at McCabe by citing his wife's ties to prominent Democrats, came after the FBI deputy testified for many hours behind closed doors on Capitol Hill this week, responding to questions from lawmakers on three congressional panels probing the Trump campaign's ties to Russia and the bureau's work. As we reported, Congressional investigators said that McCabe dodged questions on the "Trump-Russia" dossier, and his testimony "contained numerous conflicts with the testimony of previous witnesses" so much that the House Intelligence Committee is planning to issue new subpoenas next week to Justice Department and FBI Personnel.
"It's hard to know who's telling us the truth," said one House investigator after McCabe's questioning – which was reportedly spearheaded by Rep. Trey Gowdy (R-SC). When asked about funding for the "Trump dossier", McCabe claimed he could not recall whether or not the Clinton campaign and the DNC funded the report – despite the alleged existence of documents which McCabe signed establishing his knowledge of its financing and provenance. Curiously, ahead of McCabe's Thursday appearance in front of the House Judiciary Committee for a "transcribed interview," the DOJ announced that FBI Deputy Director Andrew McCabe "will not be in a position to discuss matters that are within the scope of the investigation of Special Counsel Robert S. Mueller III."
On Sunday, Trump's feud with the FBI resumed, when the president used a tweet to quote Fox, stating that that FBI's Andrew McCabe, "in addition to his wife getting all of this money from M (Clinton Puppet), he was using, allegedly, his FBI Official Email Account to promote her campaign. You obviously cannot do this. These were the people who were investigating Hillary Clinton."
To be sure, Democrats argue that the Republican criticisms of McCabe and the FBI are an effort to undermine Mueller as his investigation ramps up, and to give Trump cover should he try to remove Mueller, a step the White House insists is not on the table. Adam Schiff, the ranking Democrat on the House Intelligence Committee, responded to Trump's criticisms Saturday afternoon. "FBI would set a dangerous precedent if it forced out dedicated career public servants in capitulation to Trump and (White House) pressure," Schiff tweeted. "President has already removed one top FBI leader — Comey — over Russia; McCabe would be another."
None other than James Comey, now in active marketing mode for his upcoming book, tweeted that "Sadly, we are now at a point in our political life when anyone can be attacked for partisan gain. James Baker, who is stepping down as FBI General Counsel, served our country incredibly well for 25 years & deserves better. He is what we should all want our public servants to be" to which some twitter commentators had a sarcastic response…
As a reminder, what really happened according to the Washington Post, Baker, the FBI's general counsel, communicated with Mother Jones reporter David Corn in the weeks leading up to the November 2016 election. Corn was then the first to report the existence of the Trump dossier on Oct. 31.
Meanwhile, some Republicans have called for McCabe's ouster, accusing him of political bias, particularly over the fact that his wife received hundreds of thousands of dollars in contributions to her 2015 Virginia state Senate campaign from a super PAC led by a Clinton ally. At the same time, Benjamin Wittes, a fellow at the Brookings Institution and friend of Comey, cautioned in a tweet on Saturday that the deputy director's exit from the FBI may not be part of any kind of larger "purge" at the bureau. Then again, if more evidence of FBI collusion against Trump emerges, the "purge" – or the draining of the FBI/DOJ swamp as some have dubbed it – may just be getting started.
Further stoking the PR war between Trump and the FBI, a number of Republican lawmakers have questioned the FBI's objectivity and fairness in recent months, particularly regarding McCabe's work at the agency, while recent revelations that FBI Peter Strzok – who was in charge of the FBI's probe into Hillary's email server and was leading the investigation into Trump's Russian collusion – had sent text messages critical of Trump during the presidential race, only served to undescore speculation that the FBI may have been the critical cog in the "deep state's" plan to avoid a Trump presidency.
Trump Is Poised To Take 2024 By Storm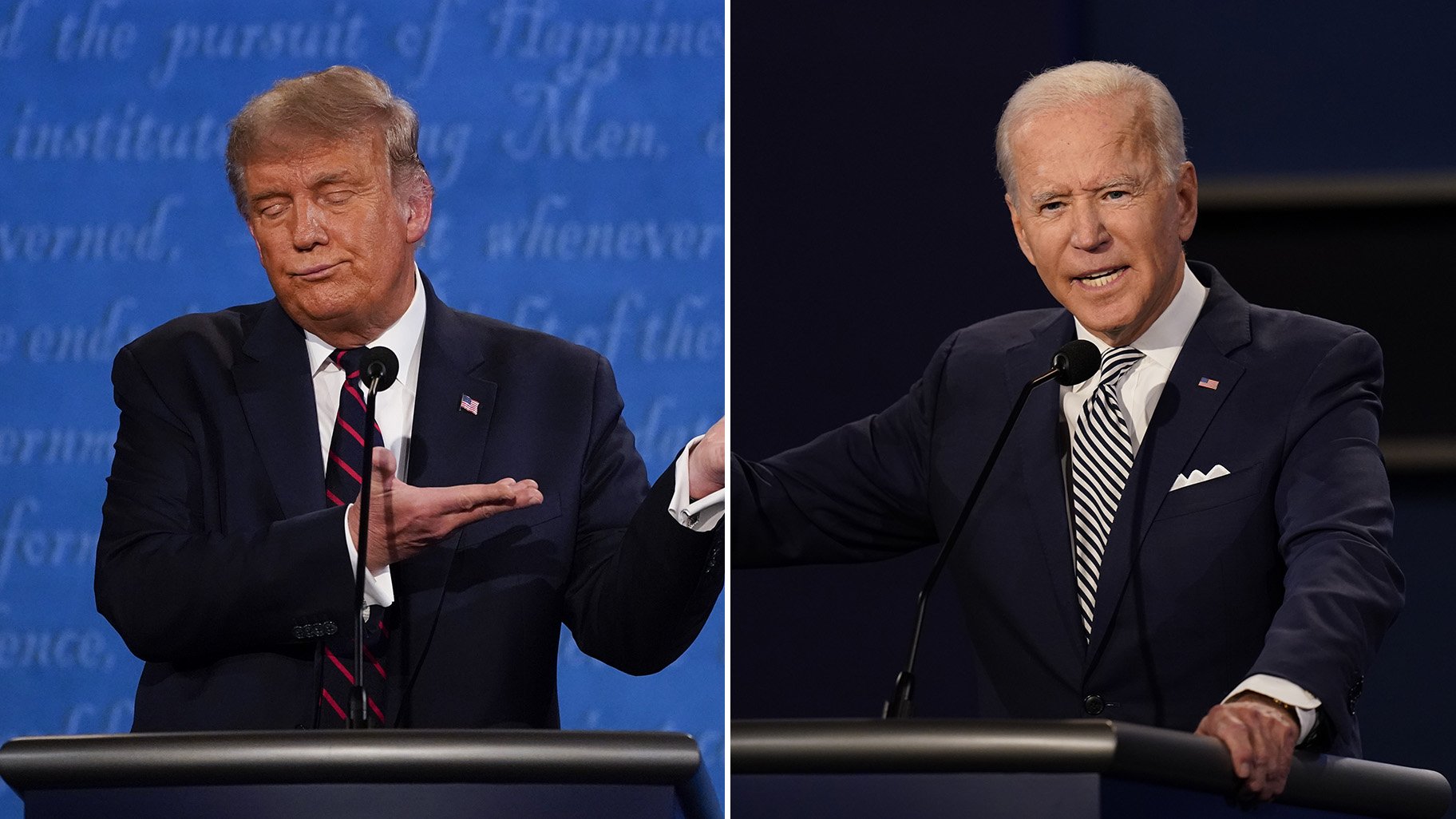 Biden has unsuccessfully been able to reform any issues left by the Trump administration and quite frankly has only made it worse. Inflation and the economy is hurting everyone, especially lower income voters who ironically voted for Biden. This has set off a windstorm for Biden as his approval rating goes further down the drain. With little hopes of any major policy wins before the 2022 election, Biden's Administration, which championed "getting things done", has stopped before it really even got off the ground.
With 2022 around the corner we will see a slue of Republican Presidential challengers, with Trump of course, being at the center of the pack. Rumors have it that Ron DeSantis, Chris Christie, and the like of Mitt Romney will all join the nomination, however this is only rumor and speculation. Trump however, will become the nominee. It would be hard for anyone to top someone who has already been President, even a firebrand like DeSantis, who has garnered  national support for a Presidential run.
Biden has failed so miserably that when a another Democrat attempts to challenge Trump's economy compared what we are in now, it will be completely inexcusable. Not to mention the major social engineering the majority of parents and Americans are rejecting in terms of the LGBTQ Mafia Agenda & BLM. Biden, if anything, has completely destroyed the Democratic party's chance of being a favorite with middle and upper-income voters, setting a disasters for the Democrats in 2024.
Lauren Witzke: Among Several Children on Hunter Biden Laptop, Including Chris Coon's Daughter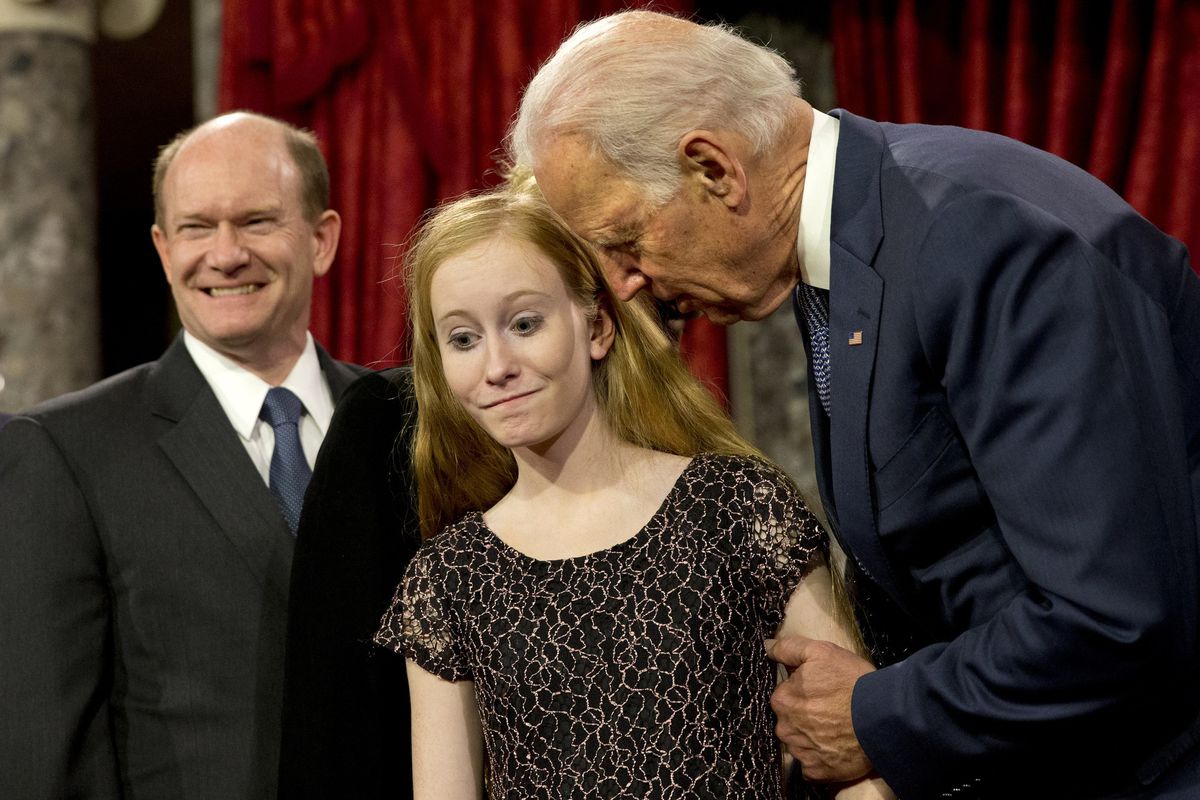 Well, folks. The dam is finally breaking on what is exactly going on with the Hunter Biden laptop scandal that the corporate media has refused to cover, simultaneously big tech is clamping down attempts to use their platform to share the story. And now we know why, because it involves underage children.
This weekend, Senatorial Candidate in Delaware and America First Patriot, Lauren Witzke, has exposed the most damning allegation yet. With an official police source confirming that Chris Coon's Daughter is one of several children on the Hunter Biden laptop.
BIG BREAKING NEWS:

"Sources close to and with deep knowledge of the investigation, have informed me that Chris Coons' DAUGHTER in addition to seven other underage girls are also featured on [Hunter Biden's] laptop." pic.twitter.com/rKWlUd7ep9

— Lauren Witzke (@LaurenWitzkeDE) October 24, 2020
There are other allegations going around possible connections to foreign children being on the Hunter Biden laptop as well as several children of other politicians including one of Barack Obama's daughter.
This only further proves Joe Biden and his entire family, and Chris Coons, are completely compromised by foreign entities and domestic deep state actors within our Government. They hold no allegiance to anything but what their masters tell them to do, because at the end of the day they are at the whims of others leaking this information and publicly destroying them and their career.
We can only imagine more damning allegations are coming to break now that we have a first look at just how explosive the "Laptop From Hell", as President Donald Trump puts it, really is.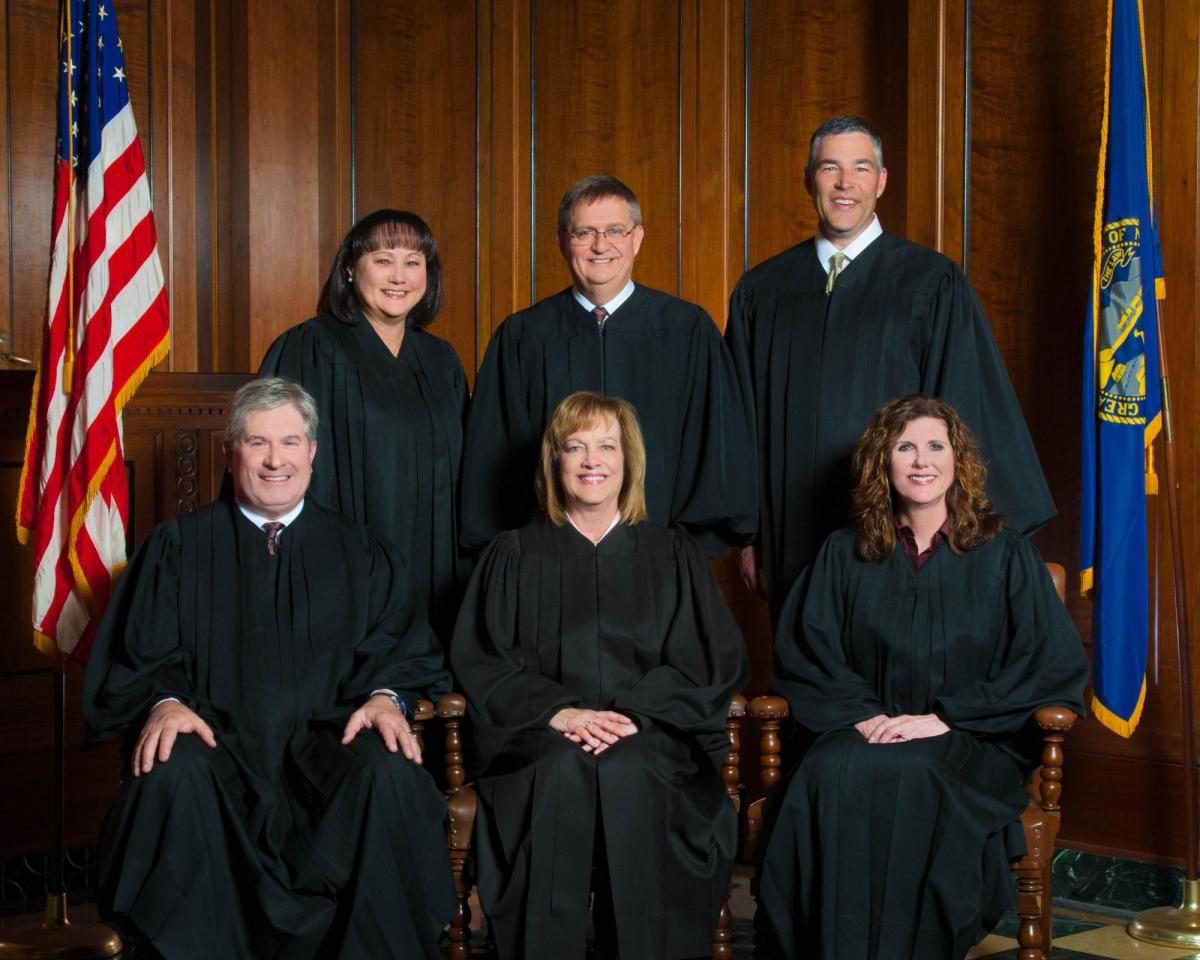 I'd rather be judged by 12 than carried by six.
That great lyric from Ice Cube has more bite and meaning in the run up to the 2020 election. Now we have the investigation of the investigators. The Mueller investigation and everything it has encompassed is now being scrutinized. We are finally looking at indictments and guilty pleas from the corrupt cabal that tried to bring down, frame, jail and impeach a duly elected, INNOCENT president and anyone in his sphere. Getting to the point of investigating the investigators has been a long hard slog.
We did not foresee how really deep and treacherous the swamp really was. You could investigate, indict and try someone like a Hillary Clinton for example, and someone of authority in that chain is a corrupt actor from the Deep State and you will then see the guilty party skate free. Or you can have a completely innocent Mike Flynn, Roger Stone, George Papodopoulos railroaded by a corrupt judge. The Michael Flynn case is the most glaring. The DOJ has dropped the case and charges against him and in an unprecedented move the judge does not drop the case, he extends it as if he is the prosecutor.
So there is a light at the end of the tunnel my friends. Donald Trump has been appointing a record number of federal judges. This is a brilliant move and somewhat frustrating and time consuming. But there is a method to the madness. Why investigate, indict and try just for a Deep State judge to let the guilty party walk free? Donald Trump has appointed over 300 judges and counting. More will be appointed to the bench and now there is a more likely chance when the guilty parties are tried, there will be justice. So there is a silver lining in this swamp covered cloud.
News@11
By Michael Ameer