The Bone Chilling Fear of a Trump Rally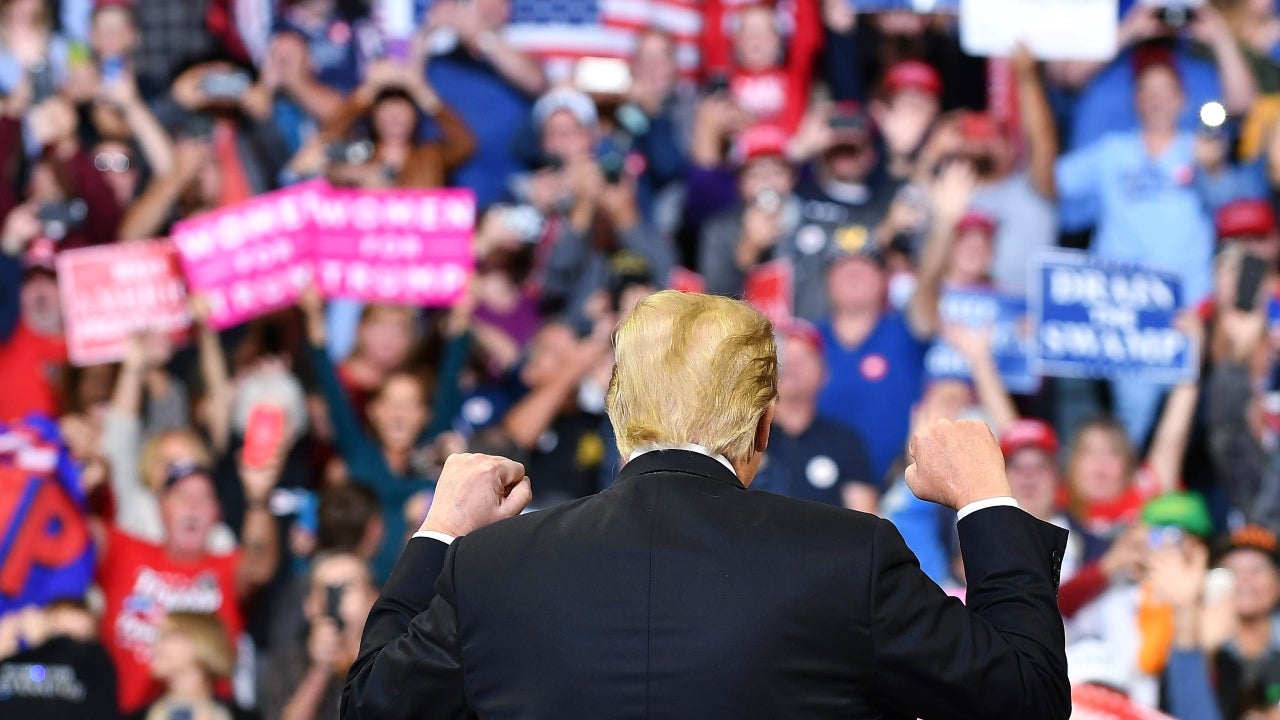 Why is the left so petrified of Trump rallies?
In poker there is a thing called a tell. This is where your body language gives away your cards. The Democrats biggest tell is relentlessly trying to stop a Trump rally at all costs. One thing I have learned about the left is they will try to stop anything they are fearful of. They do it out in the open. This is their tell. They have vigorously tried to shutdown Trump on Twitter and social media. Trump has 186 million followers on combined social media. He is very powerful. He has almost half the population of America on his social media with whom he can directly communicate without the faulty corrupt filter of the media. They hate not being able to shape that messaging. The media lies, then Trump can refute instantaneously to his massive following. A reporter asked Trump since he is complaining about conservative censorship on social media like twitter, has he ever thought of deleting his account? Trump said yes of course he has. Paraphrasing Trump, if I had an honest news media I wouldn't need social media! BOOM!
The rallies are also direct contact with the people, 25% of which are registered Democrats. This is another sore spot for the left. Democrats are walking away from the party in record numbers. The Dems have adopted identity politics which makes it almost impossible to keep middle American White working class voters. So now the chase is on for illegals to fill that voter loss. They are also hurting in losing the Black vote and voter apathy of those loyal Black supporters sitting at home on election day. A new Rasmussen poll had Trump Black approval at 41%.  If he gets anywhere near that in Black voter support in the election the Democrats are done. Many Democrats voted for Trump. This is a fact the media steers clear of. But please, please let me remind you. 200 counties in America that voted twice for Barack Obama hopped on the Trump Train in 2016! This is another self inflicted wound by the Democrats. Whites who've voted twice to support the first Black President resent being called racist on a daily basis by the radical and mainstream left. Their policies aren't working and they are alienating many of their core supporters. The media will cover for them and say everything is peachy keen and Trump is a monster, when in reality the Trump support is higher than Ronald Reagan among Republicans and nothing demonstrates that fact more than a good ole fashioned Trump #MAGA Rally!
Trump even had a massive crowd in the liberal state, my home state of New Jersey. Routinely there are tens of thousands of people outside of a Trump rally. There are more people outside of a Trump rally than inside of a Biden rally. Let that sink in. Trump can pull this massive crowd anywhere he goes in America dispelling the lie that he is widely unpopular. No politician in history has had Trumps consistently huge rally turn out numbers. Not even Barack Obama. This New Jersey rally was sparked by congressman Jeff van Drew who had become so disenchanted with the Democrat party threatening him that he must vote for impeachment of the president on their flimsy charges or he would be attacked and ostracized from his own party. Jeff van Drew defected and is now a proud Republican and Trump astutely rewarded the new GOP member with a massive rally in his home district that was very well received.
In politics visuals and messaging are paramount. The left does not want to juxtapose the Biden event with roughly 20 people in social distancing circles against a mega #MAGA rally from Team Trump! What is Biden's resonating message? He has none or it could be…..C'mon man! Hillary Clinton also had no real cohesive messaging. Sooner or later they will realize you need more than I hate Trump to be your message. America wants to know what you are for not just what you are against. Trump promised to make America Great Again which in his goals made sense to middle America and Americans in general. Securing our borders, bringing manufacturing jobs back, renegotiating trade deals which sent all of our manufacturing jobs overseas, getting rid of sanctuary cities that are protecting illegal alien criminals, law and order and building a sustainably strong economy and energy independence. These are tried and true very simple policies which your average American can get behind. Most importantly he has delivered on 99% of those goals. Which aside from the skewed methodology on polling does not bode well for the stumbling bumbling Biden gaffe machine campaign.
If you have ever been in entertainment you know the best time to sell to supporters is at a live event. Trump knows this also. Many fence sitters have went to a Trump rally and saw first hand it's not the Klan get together the media portrays it to be. I get 15 to 20 emails daily from all various aspects of the Trump campaign. They are very astute with their social media campaign, while Joe Biden has trouble making a video in his basement with written notes and grade school direction. A new Zogby Poll reported 55% of likely American voters think Joe Biden is in cognitive decline. Now with numbers like this how can you really think that Biden is a serious candidate.
Let's look back at former President Richard Nixon. He has been vilified and taken out of the history books for getting impeached, but for historical context let's look at some aspects of his election and presidency. After the great riots of 1968 a Republican garnered 32 states in his election. After left wing chaos and riots the country will turn to GOP law and order. Nixon's re-election he won 49 states and he was in close consultation with Rev. Dr. Martin Luther King Jr. When MLK was arrested in one of his marches he called Nixon. Nixon was hesitant to get involved in the hot racially charged events and did not quickly get back in touch with Dr. King. The Kennedy campaign seized the political opportunity and that gesture of goodwill to Dr. King swung many Blacks to the Democrat party. So many are thinking the chaos and riots will be blamed on Trump while just the opposite will happen.
The Trump Tulsa rally will be the biggest one yet and that is saying something for the campaign which regularly packs arenas nationwide. The Democrats will futilely try to smear and stop it in anyway possible but the juggernaut will powerfully move forward.
News@11
By Michael Ameer
Trump Is Poised To Take 2024 By Storm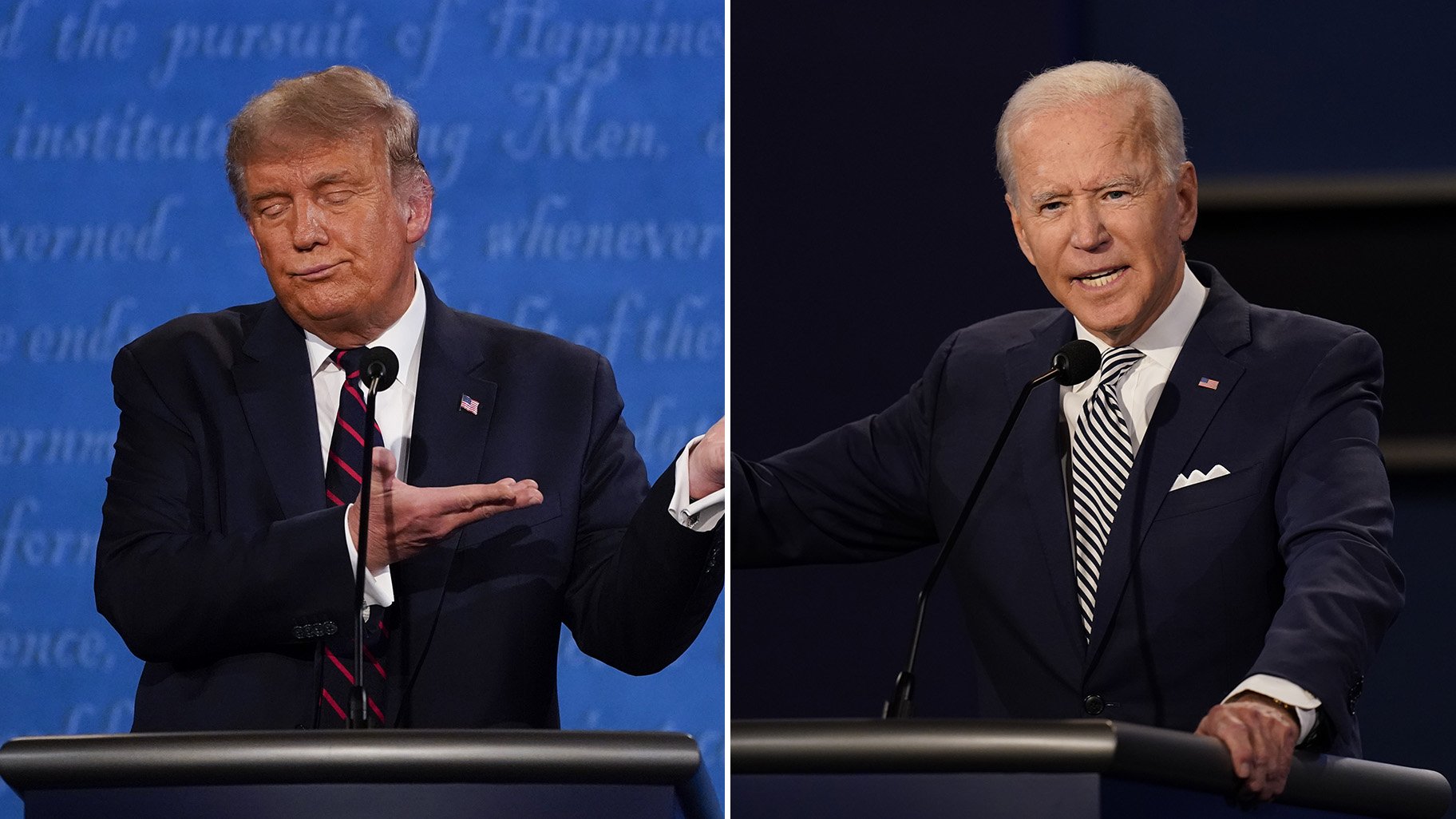 Biden has unsuccessfully been able to reform any issues left by the Trump administration and quite frankly has only made it worse. Inflation and the economy is hurting everyone, especially lower income voters who ironically voted for Biden. This has set off a windstorm for Biden as his approval rating goes further down the drain. With little hopes of any major policy wins before the 2022 election, Biden's Administration, which championed "getting things done", has stopped before it really even got off the ground.
With 2022 around the corner we will see a slue of Republican Presidential challengers, with Trump of course, being at the center of the pack. Rumors have it that Ron DeSantis, Chris Christie, and the like of Mitt Romney will all join the nomination, however this is only rumor and speculation. Trump however, will become the nominee. It would be hard for anyone to top someone who has already been President, even a firebrand like DeSantis, who has garnered  national support for a Presidential run.
Biden has failed so miserably that when a another Democrat attempts to challenge Trump's economy compared what we are in now, it will be completely inexcusable. Not to mention the major social engineering the majority of parents and Americans are rejecting in terms of the LGBTQ Mafia Agenda & BLM. Biden, if anything, has completely destroyed the Democratic party's chance of being a favorite with middle and upper-income voters, setting a disasters for the Democrats in 2024.
Lauren Witzke: Among Several Children on Hunter Biden Laptop, Including Chris Coon's Daughter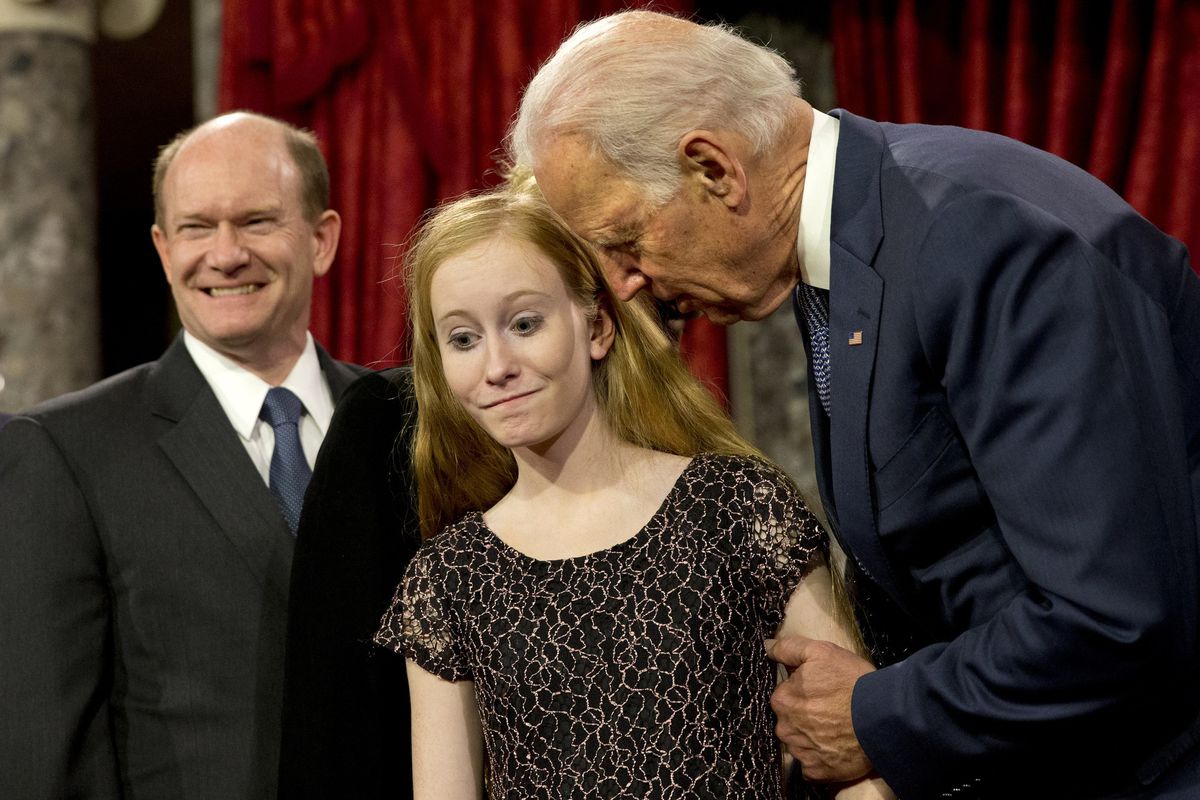 Well, folks. The dam is finally breaking on what is exactly going on with the Hunter Biden laptop scandal that the corporate media has refused to cover, simultaneously big tech is clamping down attempts to use their platform to share the story. And now we know why, because it involves underage children.
This weekend, Senatorial Candidate in Delaware and America First Patriot, Lauren Witzke, has exposed the most damning allegation yet. With an official police source confirming that Chris Coon's Daughter is one of several children on the Hunter Biden laptop.
BIG BREAKING NEWS:

"Sources close to and with deep knowledge of the investigation, have informed me that Chris Coons' DAUGHTER in addition to seven other underage girls are also featured on [Hunter Biden's] laptop." pic.twitter.com/rKWlUd7ep9

— Lauren Witzke (@LaurenWitzkeDE) October 24, 2020
There are other allegations going around possible connections to foreign children being on the Hunter Biden laptop as well as several children of other politicians including one of Barack Obama's daughter.
This only further proves Joe Biden and his entire family, and Chris Coons, are completely compromised by foreign entities and domestic deep state actors within our Government. They hold no allegiance to anything but what their masters tell them to do, because at the end of the day they are at the whims of others leaking this information and publicly destroying them and their career.
We can only imagine more damning allegations are coming to break now that we have a first look at just how explosive the "Laptop From Hell", as President Donald Trump puts it, really is.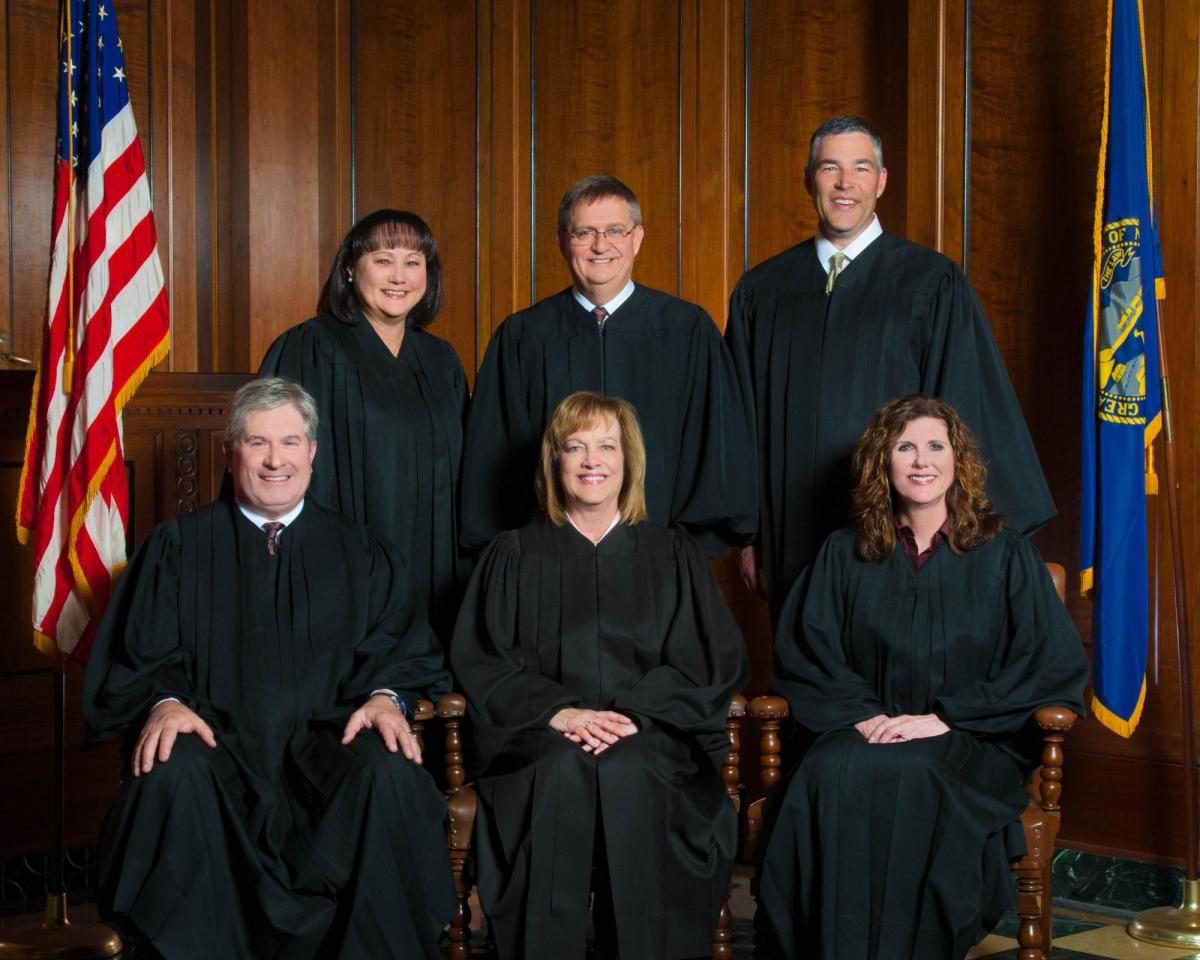 I'd rather be judged by 12 than carried by six.
That great lyric from Ice Cube has more bite and meaning in the run up to the 2020 election. Now we have the investigation of the investigators. The Mueller investigation and everything it has encompassed is now being scrutinized. We are finally looking at indictments and guilty pleas from the corrupt cabal that tried to bring down, frame, jail and impeach a duly elected, INNOCENT president and anyone in his sphere. Getting to the point of investigating the investigators has been a long hard slog.
We did not foresee how really deep and treacherous the swamp really was. You could investigate, indict and try someone like a Hillary Clinton for example, and someone of authority in that chain is a corrupt actor from the Deep State and you will then see the guilty party skate free. Or you can have a completely innocent Mike Flynn, Roger Stone, George Papodopoulos railroaded by a corrupt judge. The Michael Flynn case is the most glaring. The DOJ has dropped the case and charges against him and in an unprecedented move the judge does not drop the case, he extends it as if he is the prosecutor.
So there is a light at the end of the tunnel my friends. Donald Trump has been appointing a record number of federal judges. This is a brilliant move and somewhat frustrating and time consuming. But there is a method to the madness. Why investigate, indict and try just for a Deep State judge to let the guilty party walk free? Donald Trump has appointed over 300 judges and counting. More will be appointed to the bench and now there is a more likely chance when the guilty parties are tried, there will be justice. So there is a silver lining in this swamp covered cloud.
News@11
By Michael Ameer