Teacher Out Of Job After Showing Classical Artwork With Nudity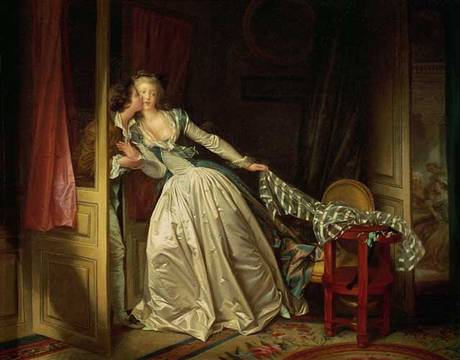 (Via HJnews.com)
Lincoln Elementary School art teacher Mateo Rueda had no idea what was in store for his career when he wrapped up a lesson Dec. 4 by telling students to look through some art postcards in the classroom library for examples of color usage in notable paintings.
The cards, which were part of an educational package called "The Art Box" produced by Phaidon publishing, were placed in the library before Rueda began working at the Hyrum school. He knew the set portrayed a wide variety of classic artworks, but he has since said he was not aware that three or four of the 100 pieces featured in the box showed nudity.
Before the week was out, Rueda would find himself at the center of a controversy at the school, would be contacted by police after someone filed a classroom pornography complaint against him, and would eventually be out of a job.
The situation came to light Wednesday when The Herald Journal published a letter from the mother of one of Rueda's students complaining about the art teacher's dismissal and praising his work with students.
She also let her feelings be known on Facebook, where her posts gained wide circulation among local school parents and educators.
Cache County School District officials have declined comment on the matter, noting that this is "an ongoing personnel issue."
However, one district official who asked not to be identified said that Rueda's termination had more to do with the teacher's interaction with students after the students noticed the nudes than it did with the actual pictures themselves.
Parent Venessa Rose Pixton said this was the nature of a complaint she lodged with the school after learning about events of that day from her 11-year-old son, who was in Rueda's class.
"It wasn't the pictures so much that really bothered me; it was the method in which he went about it afterward," Pixton told The Herald Journal, though contending in the same interview that she thinks the teacher shirked his responsibility by not reviewing the pictures thoroughly before allowing children to access them.
"My son felt that Mr. Mateo belittled them," Pixton said. "He said Mr. Mateo even told the class 'There's nothing wrong with female nipples. You guys need to grow up and be mature about this.'"
Rueda flatly denies he said this or took such a tone.
"No, that did not happen," he said this week. "I did say that when you grow up, you're going to find yourselves going to museums or to places where unavoidably there's going to be nudity."
Parent Kamee Jensen, who wrote the letter to the editor defending Rueda, said neither the pictures nor the teacher's comments upset her daughter.
"The school sent out an email to parents asking if children were upset by what happened in class. I asked my daughter if she ever felt uncomfortable, and she said no. She was just very upset that her teacher was in trouble," Jensen said.
Asked if he thought the nudes were appropriate for the sixth-graders in his class, Rueda said he did not. "This is not material at all that I would use. I had no idea," he said.
In an explanation of the incident provided to Jensen and posted on her Facebook page, Rueda explained things this way:
"The library had several art books and eight boxes of postcards showing a wide array of artwork. These materials were provided by the school, had been there for years, and had presumably been used by students many times before. To my surprise, some of the postcards contained nudity. Some students expressed discomfort about some of the images, so I immediately took back from students the postcards I felt could make students feel uncomfortable. Then I explained to the whole class that art can sometimes show images that are not always comfortable to all, that art is better understood when placed in its proper context, that the human body is often portrayed in art, and that the images in the school collection are icons of art history and a patrimony of humanity."
Rueda later went through the card boxes and other materials in the classroom library with Lincoln Elementary School Principal Jeni Buist, and they discovered several more examples of nudity.
According to the Cache County Sheriff's Office, Buist was destroying this material when a deputy arrived at the school in response to a resident's complaint that Rueda was exposing students to "pornography."
"She said she was putting the postcards and paintings in the shredder at the request of the school district so they wouldn't be distributed again," Sheriff Chad Jensen said. "We got some of the pictures and showed them to the County Attorney's Office, and they said these wouldn't meet the definition of pornography. They declined to file charges."
According to Rueda, the two nudes accidentally accessed by students were an impressionist-era portrait by Italian painter and sculptor Amadeo Modigliani, titled "Iris Tree," and a partial nude titled "Odalisque" by 18th-century Rococo-style artist Francois Boucher. Both can be found online with a simple Google search.
Among the other notable paintings in the "The Art Box" are Leonardo da Vinci's "Mona Lisa," and Vincent van Gogh's "Sunflowers." Non-nude works by celebrated artists Paul Klee, Claude Manet, Marc Chagall, Marcel Duchamp, Paul Gauguin, J.M.W. Turner and many others are also in the set.
In his explanation to parent Kamee Jensen, Rueda wrote that Buist emailed him shortly after the Monday, Dec. 4, class period worried over several parents' concerns about how he handled the situation and saying he would be put on a one-day administrative absence. On Wednesday, he met with Buist and the district's human resources director, Kirk McRae, and they decided to suspend him two more days with a signed pledge not to let this type of incident happen again.
The police visit to the school occurred the following day, and on Friday Rueda was called in again and told he was being terminated. Both Buist and McRae have declined comment on the matter, so it is not known if the two events are connected.
"In a Friday meeting, they gave me two choices: to resign, accepting their terms of my alleged wrongdoing (eliminating any possibility to voice my opinion in the future), or to be terminated with a scathing and defamatory letter. Frankly, neither option was agreeable to me," Rueda wrote, noting he has requested a hearing and plans to appeal the decision.
Rueda, a native of Colombia, came to Cache Valley to earn a master's degree in fine art at Utah State University, and in his six years here he's made a mark on the community through several well-received painting exhibits and his contacts with area businesses.
"I've worked professionally and very well with a lot of people. A lot of people know me and know my character. The terms of termination are belittling of my character, and to that end they are a defamation of character," he wrote. "My intent when it comes to the hearing has noting to do money or anything like that, but it has to do with exercising my right to be heard so that I can have a clean name, a clean reputation. … This could be something that follows me for the rest of my life."
Less Than 10 Attend University's White Privilege Workshop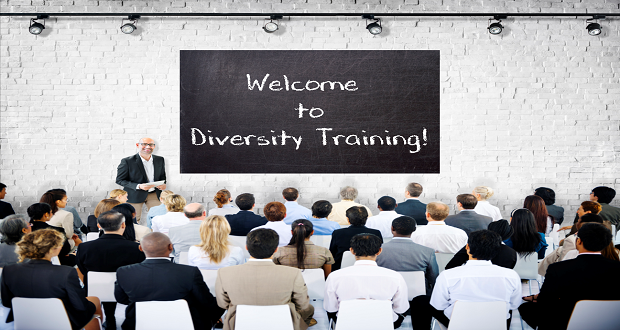 Only nine students showed up to take part in the University of North Carolina at Charlotte's workshop series focused on teaching students about white privilege and related topics. The total number of students in the audience for the first "White Consciousness Conversation," held Sept. 10, was nine — but two were students there not as participants but as journalists mainly to observe. One was from The College Fix and another from the Niner Times campus newspaper.
Of the remaining seven students, five are members of the university's conservative Young Americans for Freedom chapter, who were there more out of curiosity and concern about the nature of the seminar and its taxpayer-funded narrative as opposed to learning about how they allegedly perpetuate racism and inequality as Americans with white skin.
Finally, the other two students attended because their professors offered them extra credit to do so, they told The Fix.
With that, it appears the relatively new "White Consciousness Conversations" at UNC Charlotte, which boasts a student population of nearly 30,000, drew .02 percent of its student population.
Facilitators of the workshop did not respond to a subsequent request for comment from The College Fix about what they thought of the event's low turnout.
According to the university's website, the conversations aim to help students understand "the meaning and implications of whiteness" and how "engaging in anti-racist practice is crucial in creating racial equity."
"This space is for all undergraduate and graduate students at UNC Charlotte who are interested in engaging in conversations to assist in their understanding of how racism is perpetuated individually, culturally, and systemically," the website states.
100 Americans Owe $1 Million+ In Student Loan Debt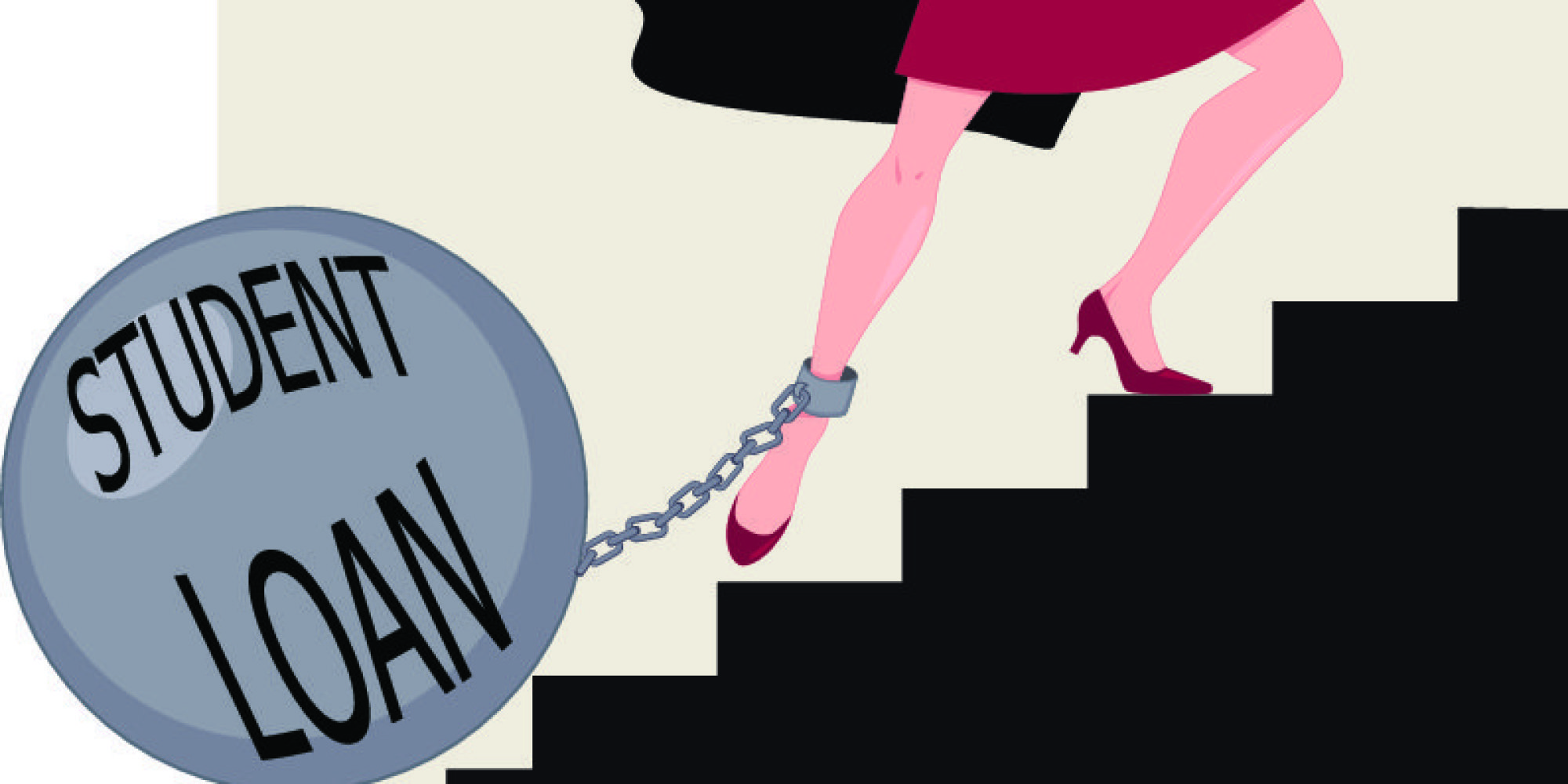 Astronomically high college tuition facilitated by a bottomless ocean of student loans has saddled Americans with a record $1.48 trillion in non-dischargeable debt – an amount which has more than doubled since the 2009 lows.
As we reported in January, nearly 40% of student loans taken out in 2004 are projected to default by 2023 according to the Brookings institute.
While in March we noted that debt-laden millennials were set back an average of $140,000 vs. their parents – a problem compounded by the fact that students aren't just borrowing money for tuition; their student loans cover rent, food and other bills, leaving them with massive interest payments and in many cases, little prospect of getting ahead – much less saving for retirement.
Enter the million-dollar-debtors
While millions of Americans are drowning in student loans – 101 people have the ultimate albatross around their necks; student loan balances exceeding $1 million, according to the Wall St. Journal. Five years ago, there were just 14 people with loans that large.
Utah orthodontist Mike Meru, 37, is one of them. After graduating from Brigham Young University with no debt and a new marriage, Meru borrowed $601,506 debt to attend USC's orthodontics program – while his new wife Melissa finding work as a USC administrative assistant to save on tuition. After a few years, his student loan had swelled to $1,060,94.
Judge Allows UC Berkeley To Face Lawsuit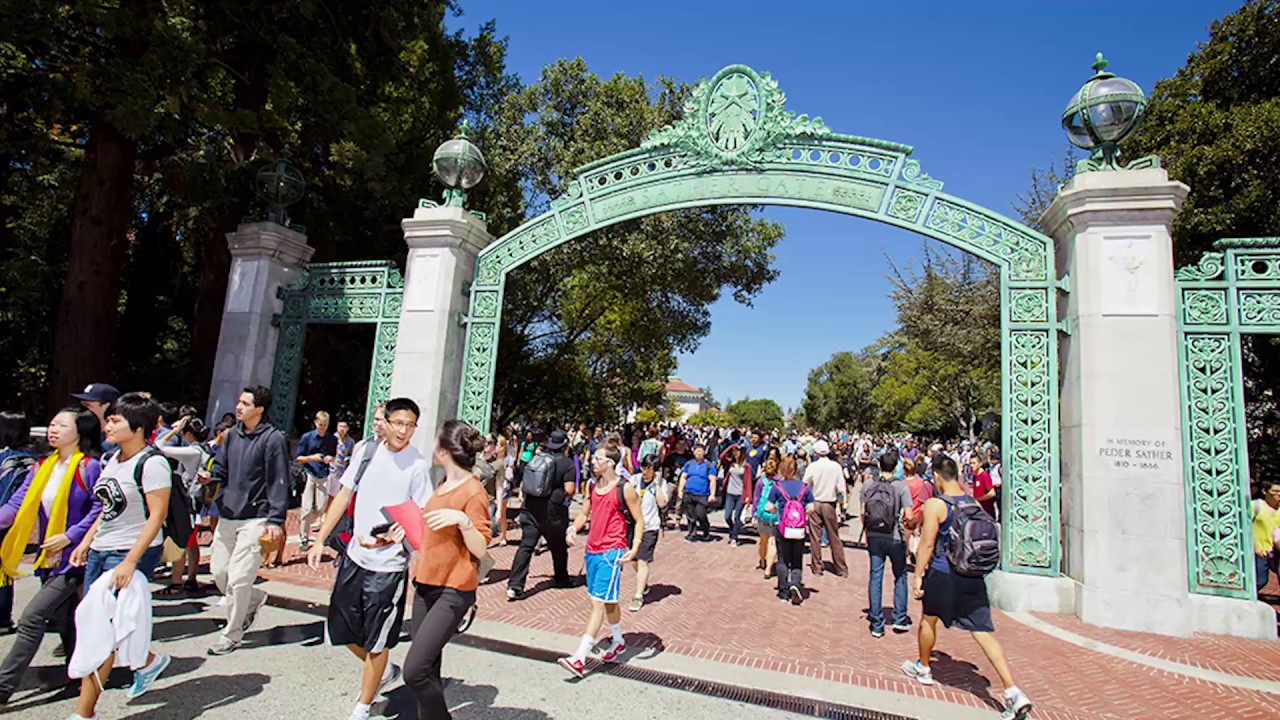 (Via Reuters)
(Reuters) – A federal judge rejected the University of California at Berkeley's bid to dismiss a lawsuit claiming it discriminated against conservative speakers like Ann Coulter by imposing unreasonable restrictions and fees on their appearances.
In a decision late Wednesday, U.S. District Judge Maxine Chesney in San Francisco said two conservative groups could pursue claims that the school applied its policy for handling "major events" and an earlier policy for "high-profile speakers" in a manner that unfairly suppressed conservative speech.
But the judge also said she was "unpersuaded" by claims by the plaintiffs that the school engaged in intentional viewpoint discrimination, and that the major events policy was too vague. She said the plaintiffs could not seek punitive damages.
The Berkeley College Republicans and the Young America's Foundation, a Tennessee group, had sued after the university canceled Coulter's scheduled speech last April 27, citing security concerns.
Janet Napolitano, president of the University of California, was also named as a defendant.
UC Berkeley is known as the birthplace of the student-led Free Speech Movement of the 1960s. Like other schools, it has tried to welcome different views without jeopardizing safety or its educational mission.
The major events policy was adopted in July, and gave school officials discretion to take various steps to ensure security.
Chesney said the plaintiffs may pursue an equal protection claim over a security fee charged for an appearance by conservative commentator Ben Shapiro that was well above a fee at the same venue for Supreme Court Justice Sonia Sotomayor, part of the court's liberal bloc.