'Share The Wealth' France's Macron Tells Billionaires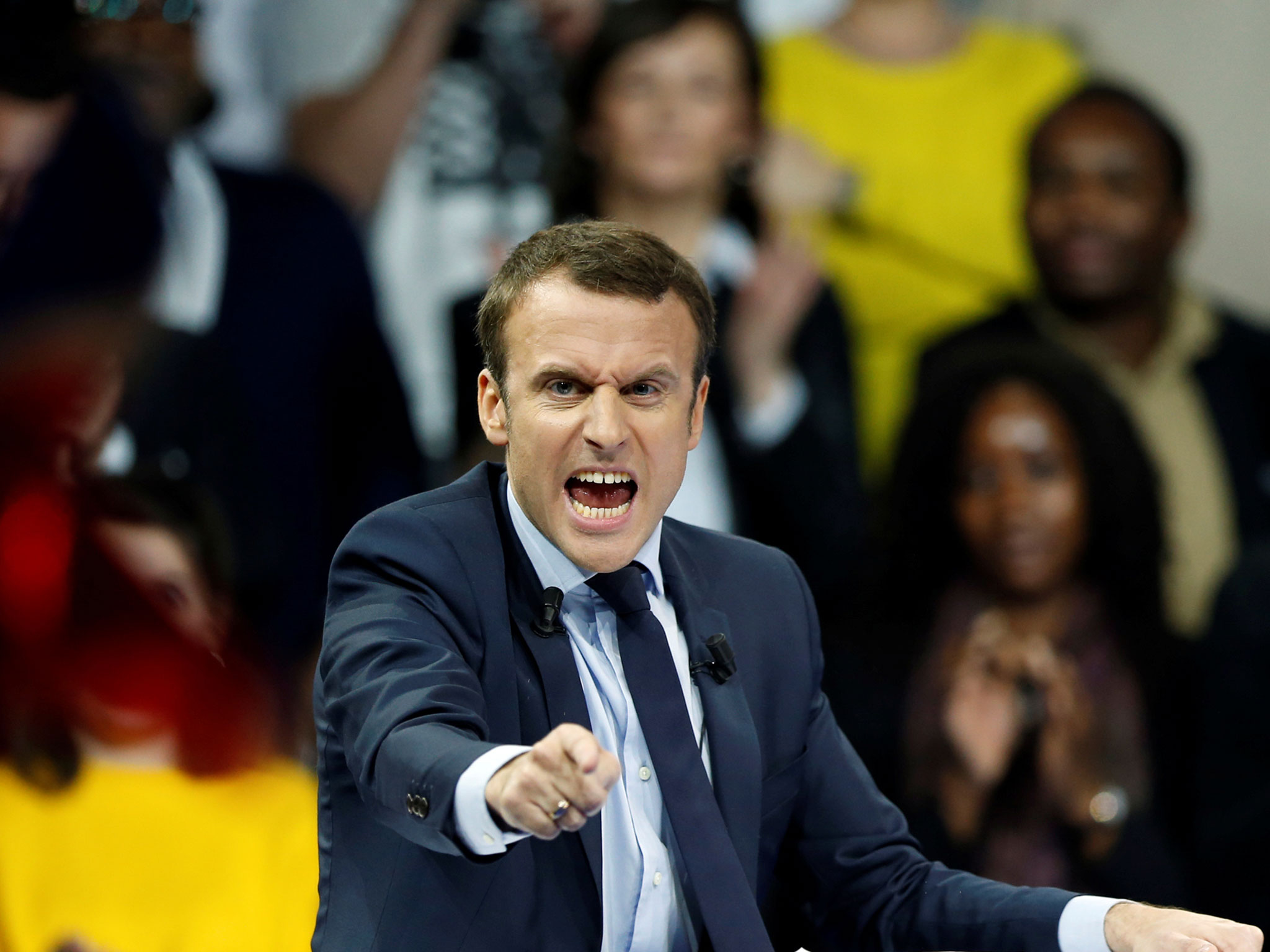 (Via Zerohedge)
When a socialist addressed the world's biggest gathering of billionaires and corporate titans, he had a simple, if predictable message: share the wealth.


Emmanuel Macron, France's 40-year-old president and considered by many Angela Merkel's successor as the new face of Europe, made his debut speech at the annual meeting of the World Economic Forum in Davos in front of a star-studded crowded, even by Davos's standards, which included King Felipe of Spain, Christine Lagarde and Total CEO Patrick Pouyanne among those in the audience. Macron told them "it's time for a new framework to rein in the excesses of global capitalism": invest, share and protect.


But mostly share.


"This framework should be based on cooperation and multilateralism," Macron said quoted by Bloomberg. "This new framework is the unique way to protect our interests in the long run."


And yet, despite the superficial aura of the wealth redistribution narrative and speech, which was addressed as much to his audience in France as in Davos, the message had a hollow ring as France Macron's growing critics have already dubbed him "president of the rich" amid his push to cut back some protections for workers and lower taxes.


Taking a not so veiled swipe at Trump's tax cuts and trade policy, and speaking in a mix of French and English "like Canada's Justin Trudeau, with whom he shares both political views and style" Macron called on executives and officials to avoid a "race to the bottom" on taxes and trade standards, and instead to focus on the common good, social cohesion, health, education, climate and the fight against inequalities.


Channeling the ghost of Karl Marx, Macron said there is a "crisis of capitalism" and warned that "the spoils are not being shared fairly."


Which is ironic because the only reason behind Europe's record wealth gap is the same reason French banks – such as Rothschild where Macron worked previously – have evaded insolvency and liquidation: the ECB's backstops and asset price reflation. Surely a banker like Macron would be aware of this.


So instead of addressing the root cause of everything that is wrong in Europe and the world, Macron decided to do what every other politician so skillfully does: deflect.


Instead, he repeated his plea to giant tech companies Google Inc., Facebook Inc., Apple Inc and Amazon.com Inc. "to pay a fair share" of taxes as they displace traditional industries as the biggest sources of revenue in the global economy. He said their tax optimization strategies are hurting ordinary people and undermining governments.


"I want these changes, but they must pay their taxes," he said.


Well, it's politicians like you, monsieur, that made tax avoidance strategies legal around the globe, so perhaps instead of begging companies to do something they have spent money to lobby against by purchasing other politicians fair and square, the first matter at hand is to change the laws. Ah, but as everyone knows, implementing unpopular rules is something that promptly truncates political careers, which is why it is much safer to keep on begging…
For now Macron doesn't have to beg too much: unlike his socialist predecssor Hollande who was so unpopular he didn't even bother running for another term, Macron's approval rating has stabilized around 50% after taking a dive during the fall as he emerged from the honeymoon period that followed his surprise election victory in May.


The president also used his speech to repeat the mantra of his first months in office: "France is back", the French equivalent of "MAGA."


"France is back at the core of Europe," he said. "Because we will never have any French success without success in Europe."
Trump Is Poised To Take 2024 By Storm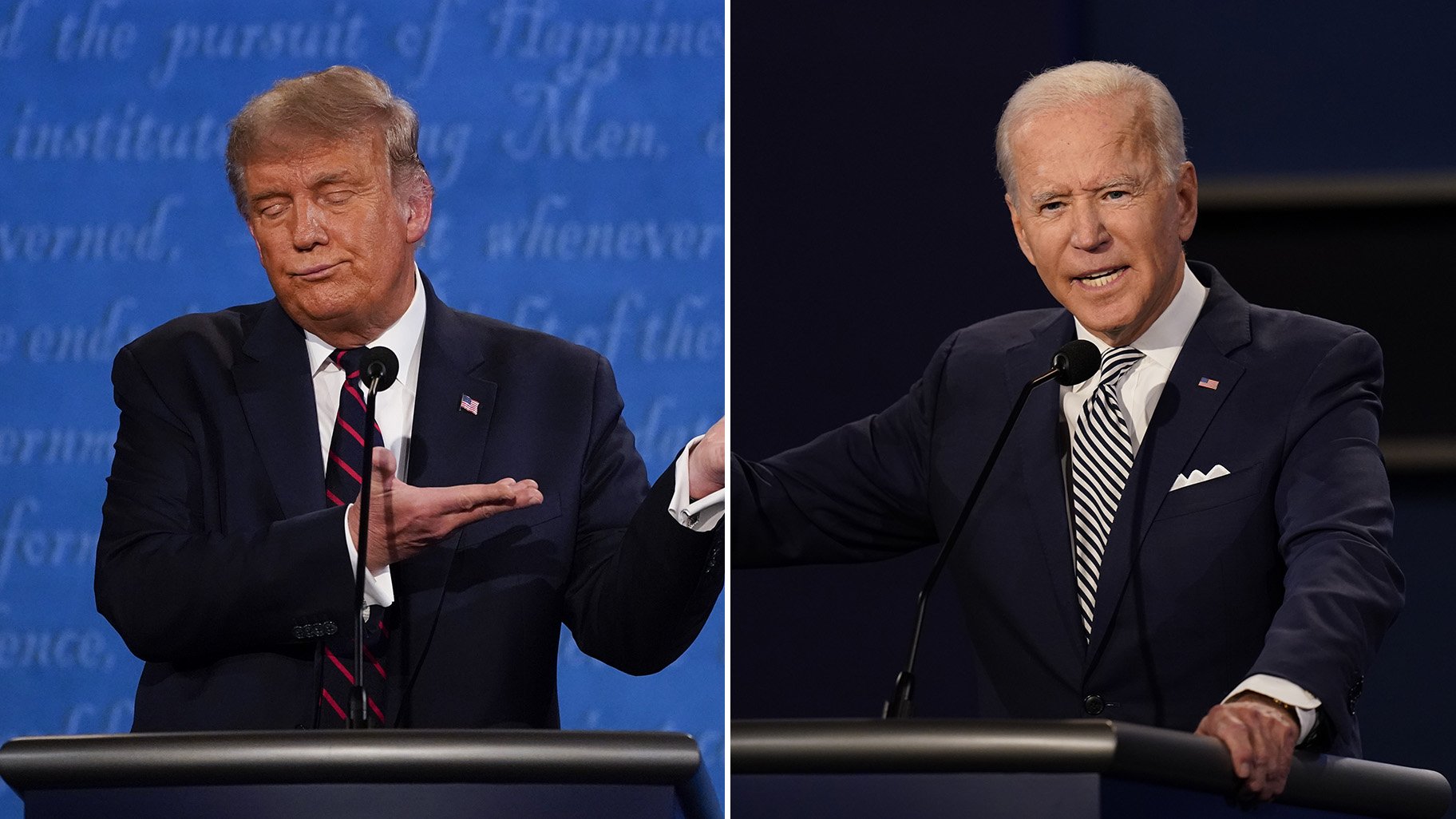 Biden has unsuccessfully been able to reform any issues left by the Trump administration and quite frankly has only made it worse. Inflation and the economy is hurting everyone, especially lower income voters who ironically voted for Biden. This has set off a windstorm for Biden as his approval rating goes further down the drain. With little hopes of any major policy wins before the 2022 election, Biden's Administration, which championed "getting things done", has stopped before it really even got off the ground.
With 2022 around the corner we will see a slue of Republican Presidential challengers, with Trump of course, being at the center of the pack. Rumors have it that Ron DeSantis, Chris Christie, and the like of Mitt Romney will all join the nomination, however this is only rumor and speculation. Trump however, will become the nominee. It would be hard for anyone to top someone who has already been President, even a firebrand like DeSantis, who has garnered  national support for a Presidential run.
Biden has failed so miserably that when a another Democrat attempts to challenge Trump's economy compared what we are in now, it will be completely inexcusable. Not to mention the major social engineering the majority of parents and Americans are rejecting in terms of the LGBTQ Mafia Agenda & BLM. Biden, if anything, has completely destroyed the Democratic party's chance of being a favorite with middle and upper-income voters, setting a disasters for the Democrats in 2024.
Lauren Witzke: Among Several Children on Hunter Biden Laptop, Including Chris Coon's Daughter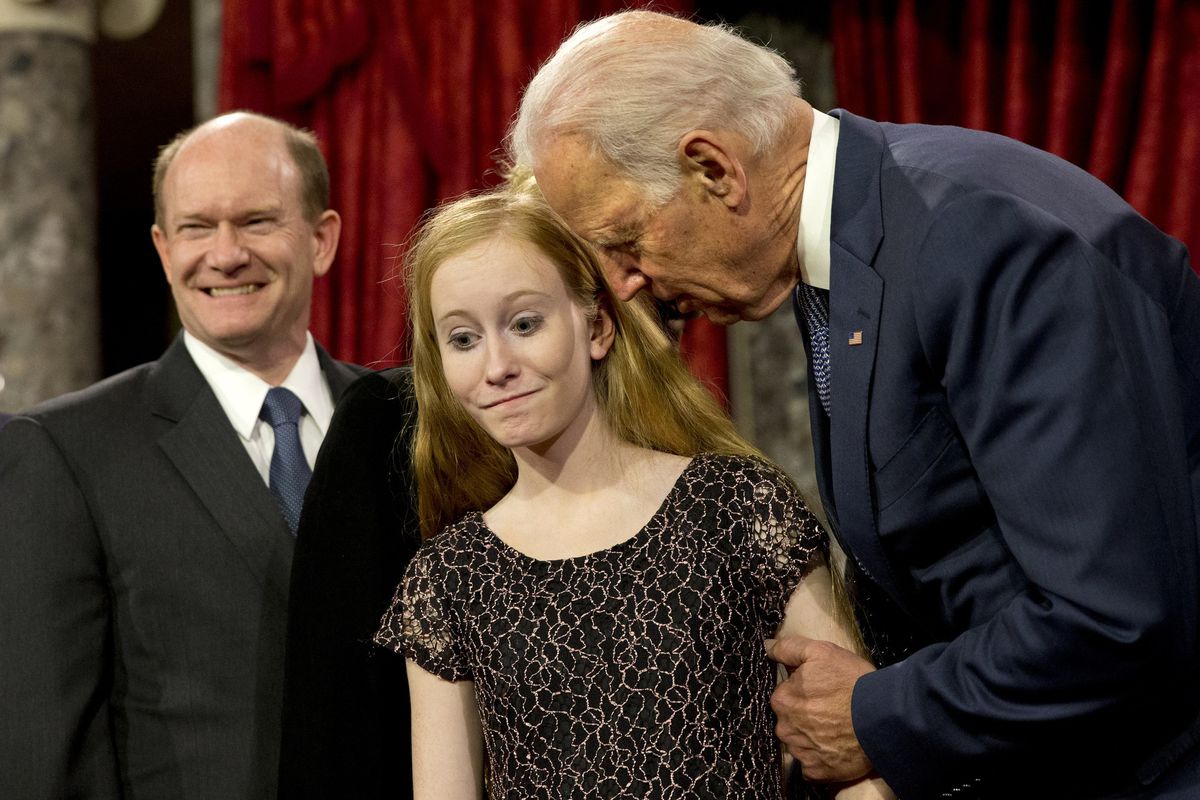 Well, folks. The dam is finally breaking on what is exactly going on with the Hunter Biden laptop scandal that the corporate media has refused to cover, simultaneously big tech is clamping down attempts to use their platform to share the story. And now we know why, because it involves underage children.
This weekend, Senatorial Candidate in Delaware and America First Patriot, Lauren Witzke, has exposed the most damning allegation yet. With an official police source confirming that Chris Coon's Daughter is one of several children on the Hunter Biden laptop.
BIG BREAKING NEWS:

"Sources close to and with deep knowledge of the investigation, have informed me that Chris Coons' DAUGHTER in addition to seven other underage girls are also featured on [Hunter Biden's] laptop." pic.twitter.com/rKWlUd7ep9

— Lauren Witzke (@LaurenWitzkeDE) October 24, 2020
There are other allegations going around possible connections to foreign children being on the Hunter Biden laptop as well as several children of other politicians including one of Barack Obama's daughter.
This only further proves Joe Biden and his entire family, and Chris Coons, are completely compromised by foreign entities and domestic deep state actors within our Government. They hold no allegiance to anything but what their masters tell them to do, because at the end of the day they are at the whims of others leaking this information and publicly destroying them and their career.
We can only imagine more damning allegations are coming to break now that we have a first look at just how explosive the "Laptop From Hell", as President Donald Trump puts it, really is.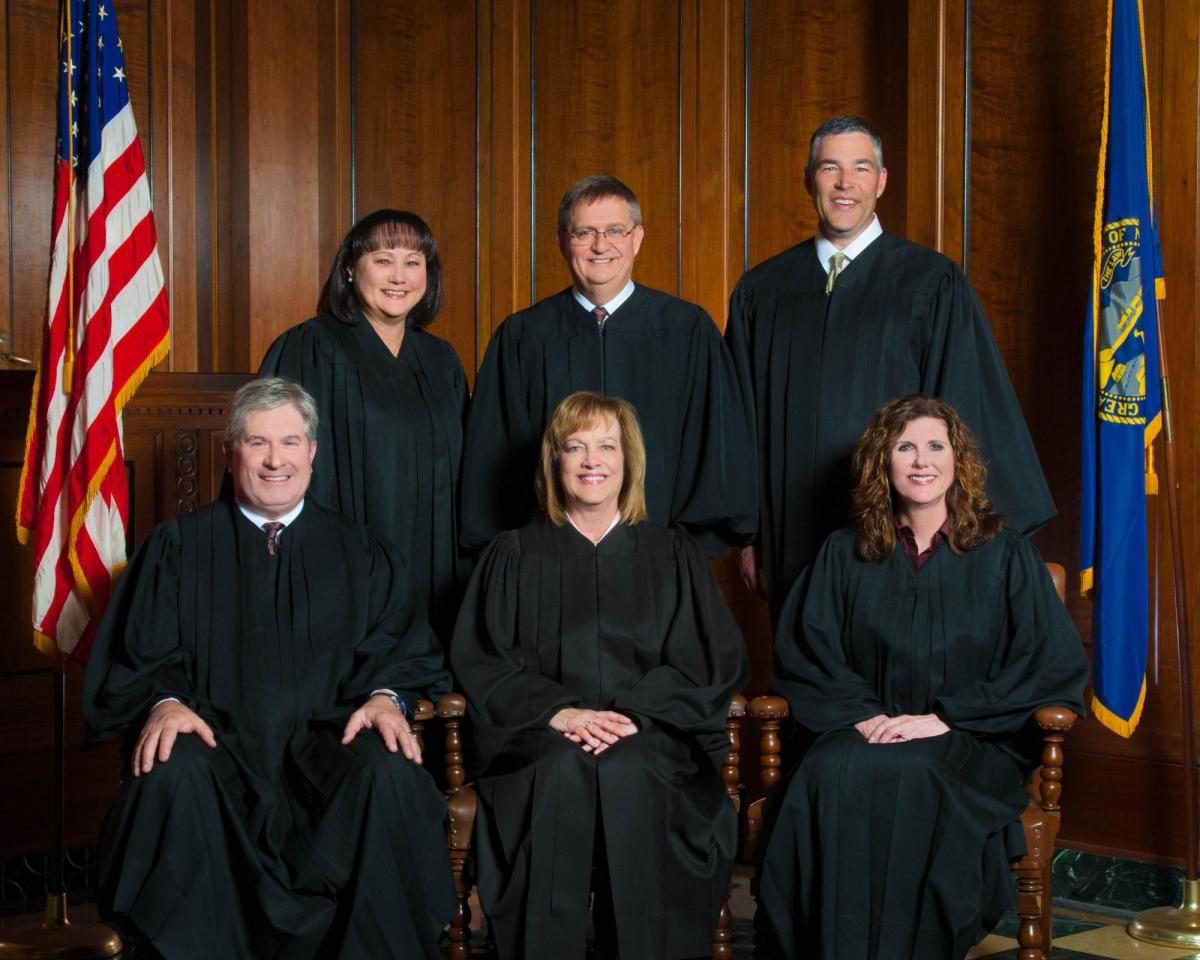 I'd rather be judged by 12 than carried by six.
That great lyric from Ice Cube has more bite and meaning in the run up to the 2020 election. Now we have the investigation of the investigators. The Mueller investigation and everything it has encompassed is now being scrutinized. We are finally looking at indictments and guilty pleas from the corrupt cabal that tried to bring down, frame, jail and impeach a duly elected, INNOCENT president and anyone in his sphere. Getting to the point of investigating the investigators has been a long hard slog.
We did not foresee how really deep and treacherous the swamp really was. You could investigate, indict and try someone like a Hillary Clinton for example, and someone of authority in that chain is a corrupt actor from the Deep State and you will then see the guilty party skate free. Or you can have a completely innocent Mike Flynn, Roger Stone, George Papodopoulos railroaded by a corrupt judge. The Michael Flynn case is the most glaring. The DOJ has dropped the case and charges against him and in an unprecedented move the judge does not drop the case, he extends it as if he is the prosecutor.
So there is a light at the end of the tunnel my friends. Donald Trump has been appointing a record number of federal judges. This is a brilliant move and somewhat frustrating and time consuming. But there is a method to the madness. Why investigate, indict and try just for a Deep State judge to let the guilty party walk free? Donald Trump has appointed over 300 judges and counting. More will be appointed to the bench and now there is a more likely chance when the guilty parties are tried, there will be justice. So there is a silver lining in this swamp covered cloud.
News@11
By Michael Ameer