No More Free Passes For The Clinton Foundation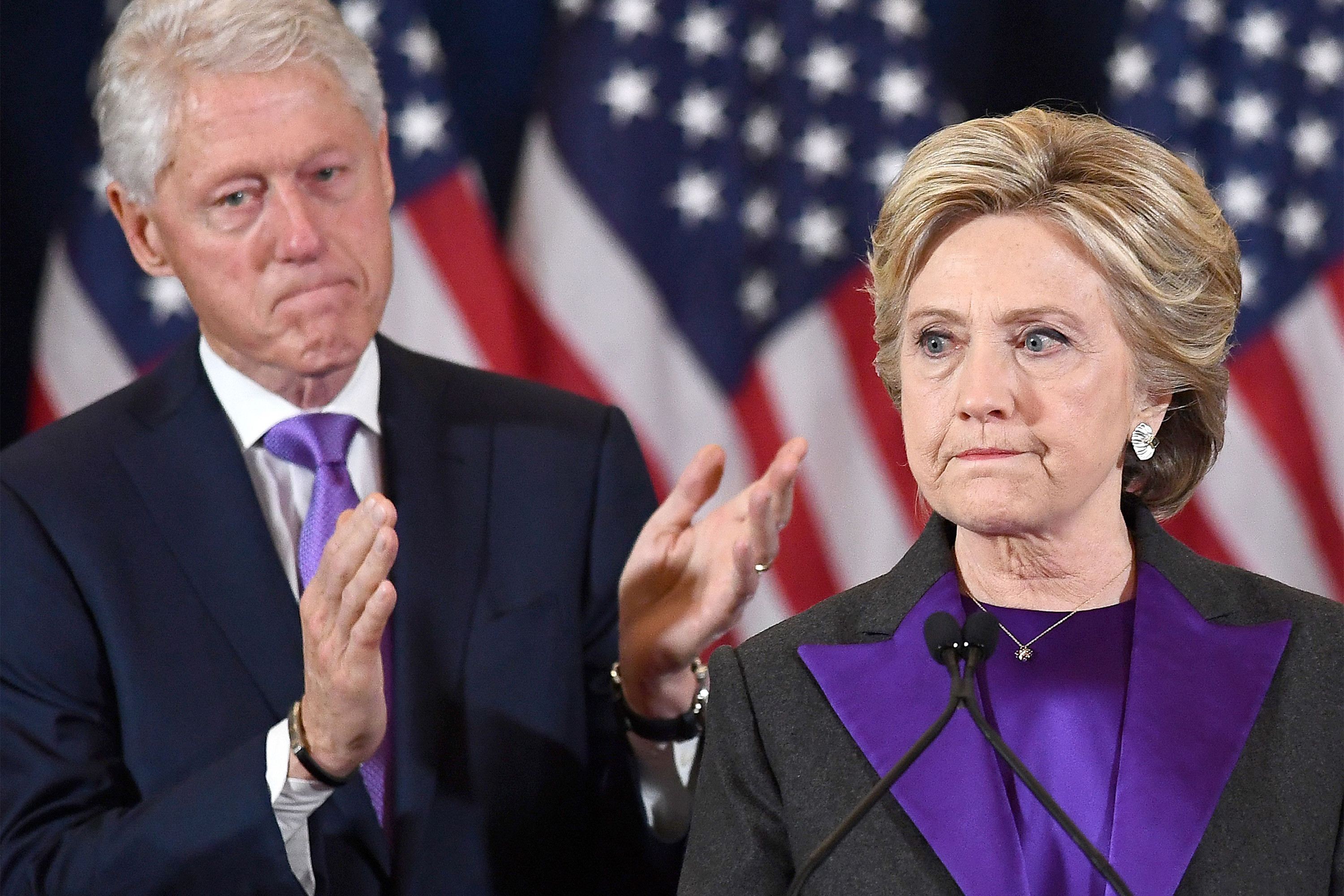 (Via Zerohedge)


A new Department of Justice probe of the email and charity fraud scandals won't end well for Bill or Hillary…


Until recently, the Clinton Foundation has been monitored by the IRS, the Department of Justice, and the FBI, and multiple state government authorities that are seeded with persons loyal to either the Clintons or the Obamas.Every time, the Clinton Foundation got a free pass.But now it appears key authorities may finally be turning strict attention toward answering tough questions about public filings of Clinton "charities" inside and outside the United States. When these powerful organizations engage motivated minds, they will wish to concentrate on a few areas that have long gone begging for attention.


The first time the Clinton Foundation was investigated, between 2001 and 2005, then-FBI Director Robert Mueller, then-Deputy Attorney General James Comey, and others could not seem to find obvious and escalating frauds as a supposed presidential library complex in Little Rock, Arkansas, also "fought HIV/AIDS internationally" from unregistered offices in New York and Massachusetts without ever obtaining required audits of worldwide activities.


Strangely, as the first investigation wound down, evidence in the public domain suggests that the Clinton Foundation also defrauded the National Archivist by making demonstrably false representations in a binding legal agreement.


For example, there is no evidence the IRS provided final approval to the Clinton Foundation to "fight HIV/AIDS internationally" as a tax-exempt purpose by Nov. 18, 2004, the date the presidential archive was officially donated.


That Nov. 18, 2004, agreement is nowhere to be found today on the Clinton Foundation website and in public filings despite the charity's more than 13 years of widespread solicitation across state and national boundaries using telephones, mail, and the internet.


The next major investigation started in December 2009 when the French government launched a detailed look into UNITAID, a multilateral international organization — primarily funded by France — that has sent more than $650 million to arms of the Clinton Foundation engaged, at least in theory, in fighting HIV and AIDS.


Reports concerning this investigation, written in French and published in 2010 and 2011, show that French government authorities, like their U.S. counterparts, missed the heart of the problem posed by the Clinton Foundation.


The foundation, by its own description, started soliciting funding for its fight against HIV and AIDS early in 2002, though its authorized charitable status didn't change until March 2004, after the Clinton Foundation HIV/AIDS Initiative Inc. was officially recognized on March 24, 2004, in Arkansas.


Applications made to the IRS, to various states and to foreign governments for tax exemption and solicitation rights to pursue this radically different mission, are not available on the central portal operated by the Clinton Foundation, nor forthcoming, yet, from the governments concerned.


Federal tax filings for this entity for the partial year in 2004 and for 2005 aren't available on the Clinton Foundation website, perhaps because they show substantial activities that seem to fall far outside tax-exempt purposes approved by the IRS.


In addition, these and other tax filings fail to explain payments to members of the Clinton family for services received and for reimbursement of expenses by donors to the Clinton Foundation.


Even though there is no public record that the Clinton Foundation ever was authorized to control a supposed charity "fighting HIV/AIDS internationally," the Clinton Foundation HIV/AIDS Initiative Inc. was supposedly liquidated as of Dec. 31, 2005, with all of its worldwide activities and obligations supposedly taken over by the parent foundation. There is no evidence in the public domain that the merger was lawfully completed in each U.S. state and foreign country in which either entity operated.


From 2006 through 2009, the Clinton Foundation solicited funds and received a majority of its growing revenues, in theory, to fight HIV and AIDS internationally. Required audits were not prepared to strict U.S. requirements.


Moreover, versions of these audits on the Clinton Foundation website exclude key "combining" statements that show for 2007 through 2009 just how substantial HIV- and AIDS-specific financial amounts are compared to the combined total. The Clinton Foundation attempted to reorganize in 2009, but available public filings could place multiple individuals in significant jeopardy.


For example, claims made to the IRS in applications for federal tax exemption on Form 1023, under penalties of perjury, are false and materially misleading concerning numerous entities created after Sept. 4, 2009, to carry on unauthorized activities in which the Clinton Foundation had been engaged starting in 2002.


To get to the heart of the vexing problems that allowed the largest unprosecuted charity frauds ever attempted to flourish from January 2001 forward, one must ask many questions of central figures in federal, state and foreign governments.


How did Deputy Attorney General Rod Rosenstein, while U.S. attorney in Maryland, miss the fact that the Clinton Foundation was promoting use of potentially adulterated HIV and AIDS drugs from October 2003 forward, even as he took until May 2013 to help win a $500 million set of penalties against the Indian manufacturer of the generic drugs?


Why was an African-American selected for prosecution during her re-election campaign in 2016 when Hillary Clinton was left unscathed despite the many years of questionable charitable activities by the Clinton Foundation?


How did Rosenstein miss obvious errors in the Clinton Foundation tax filings for 2010 (originally submitted in 2011 with amended versions submitted in 2015) concerning a $37.1 million donation to the Clinton Bush Haiti Fund at a P.O. Box address in Baltimore, Maryland, that was never declared, as required, in key states like New York?


Why did Rosenstein (and many other officials, including New York Attorney General Eric Schneiderman), fail to require Laureate Education and the Clinton Foundation to explain how they organized the "Clinton Global Initiative University" and why the Clinton Foundation tax filings for 2010 through 2016 don't explain what Bill Clinton did for the $17.6 million he was paid as part-time chancellor while he held key roles at the Clinton Foundation?


Former Congresswoman Corrine Brown, a Florida Democrat, reports to jail for a five-year term in federal prison following her conviction of being part of an $800,000 charity fraud. Why was this African-American selected for prosecution during her re-election campaign in 2016 when Hillary Clinton was left unscathed despite the many years of questionable charitable activities by the Clinton Foundation?


Former presidents in either the Democratic or Republican parties are not above the law. Now it's up to President Donald Trump to make this fact abundantly clear.
Trump Is Poised To Take 2024 By Storm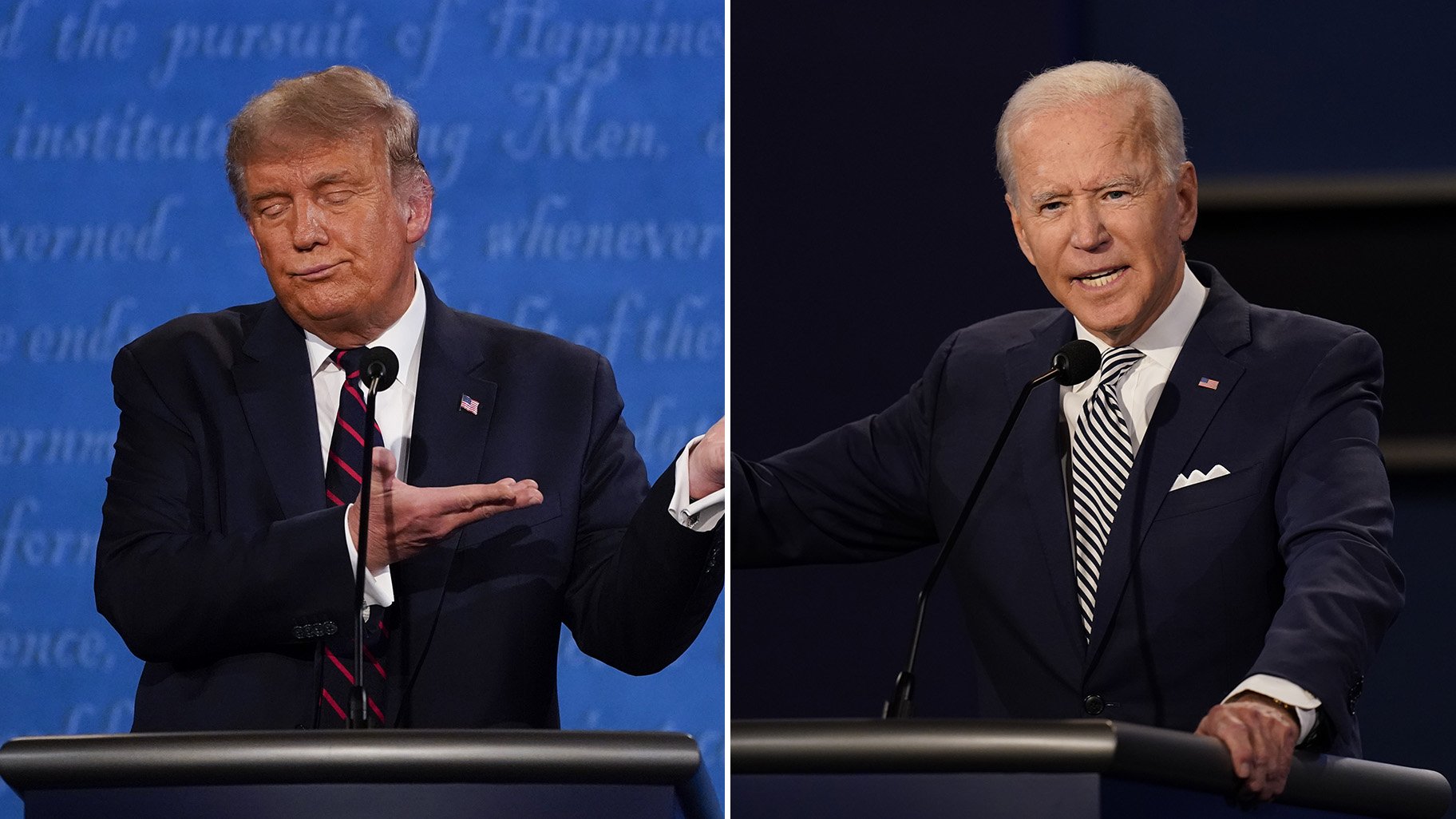 Biden has unsuccessfully been able to reform any issues left by the Trump administration and quite frankly has only made it worse. Inflation and the economy is hurting everyone, especially lower income voters who ironically voted for Biden. This has set off a windstorm for Biden as his approval rating goes further down the drain. With little hopes of any major policy wins before the 2022 election, Biden's Administration, which championed "getting things done", has stopped before it really even got off the ground.
With 2022 around the corner we will see a slue of Republican Presidential challengers, with Trump of course, being at the center of the pack. Rumors have it that Ron DeSantis, Chris Christie, and the like of Mitt Romney will all join the nomination, however this is only rumor and speculation. Trump however, will become the nominee. It would be hard for anyone to top someone who has already been President, even a firebrand like DeSantis, who has garnered  national support for a Presidential run.
Biden has failed so miserably that when a another Democrat attempts to challenge Trump's economy compared what we are in now, it will be completely inexcusable. Not to mention the major social engineering the majority of parents and Americans are rejecting in terms of the LGBTQ Mafia Agenda & BLM. Biden, if anything, has completely destroyed the Democratic party's chance of being a favorite with middle and upper-income voters, setting a disasters for the Democrats in 2024.
Lauren Witzke: Among Several Children on Hunter Biden Laptop, Including Chris Coon's Daughter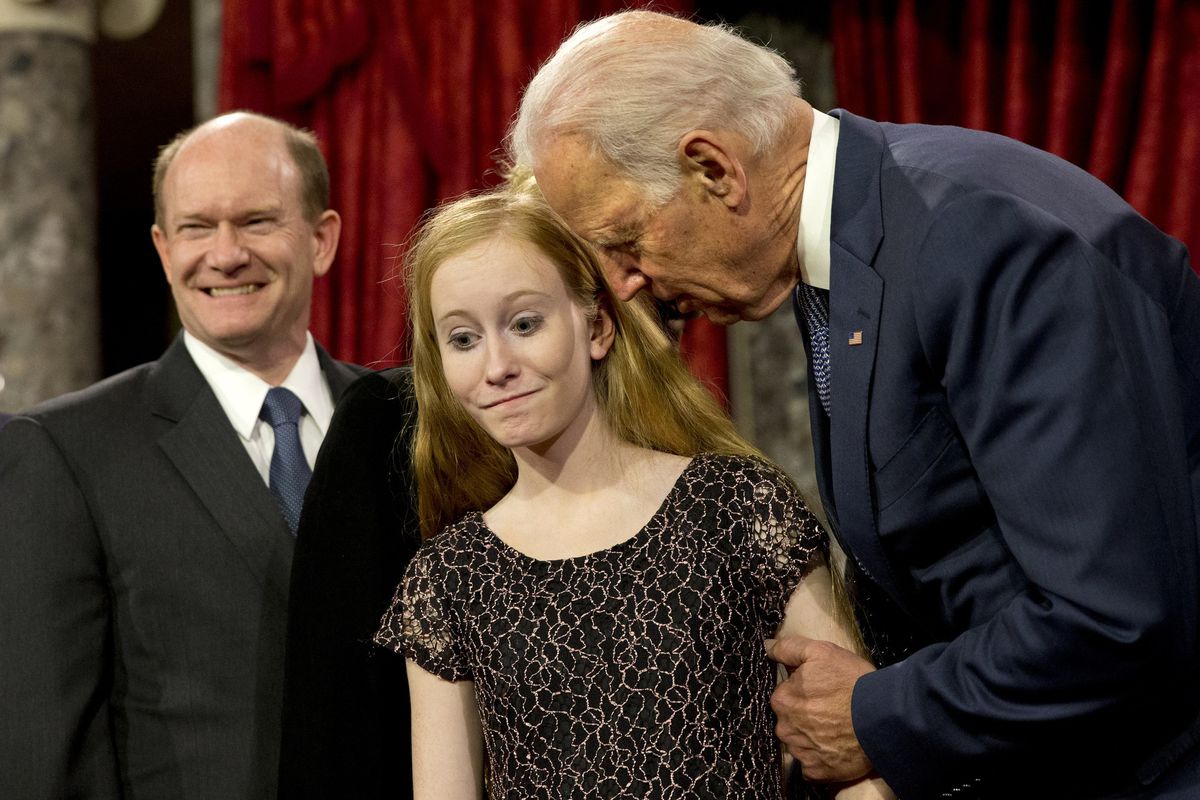 Well, folks. The dam is finally breaking on what is exactly going on with the Hunter Biden laptop scandal that the corporate media has refused to cover, simultaneously big tech is clamping down attempts to use their platform to share the story. And now we know why, because it involves underage children.
This weekend, Senatorial Candidate in Delaware and America First Patriot, Lauren Witzke, has exposed the most damning allegation yet. With an official police source confirming that Chris Coon's Daughter is one of several children on the Hunter Biden laptop.
BIG BREAKING NEWS:

"Sources close to and with deep knowledge of the investigation, have informed me that Chris Coons' DAUGHTER in addition to seven other underage girls are also featured on [Hunter Biden's] laptop." pic.twitter.com/rKWlUd7ep9

— Lauren Witzke (@LaurenWitzkeDE) October 24, 2020
There are other allegations going around possible connections to foreign children being on the Hunter Biden laptop as well as several children of other politicians including one of Barack Obama's daughter.
This only further proves Joe Biden and his entire family, and Chris Coons, are completely compromised by foreign entities and domestic deep state actors within our Government. They hold no allegiance to anything but what their masters tell them to do, because at the end of the day they are at the whims of others leaking this information and publicly destroying them and their career.
We can only imagine more damning allegations are coming to break now that we have a first look at just how explosive the "Laptop From Hell", as President Donald Trump puts it, really is.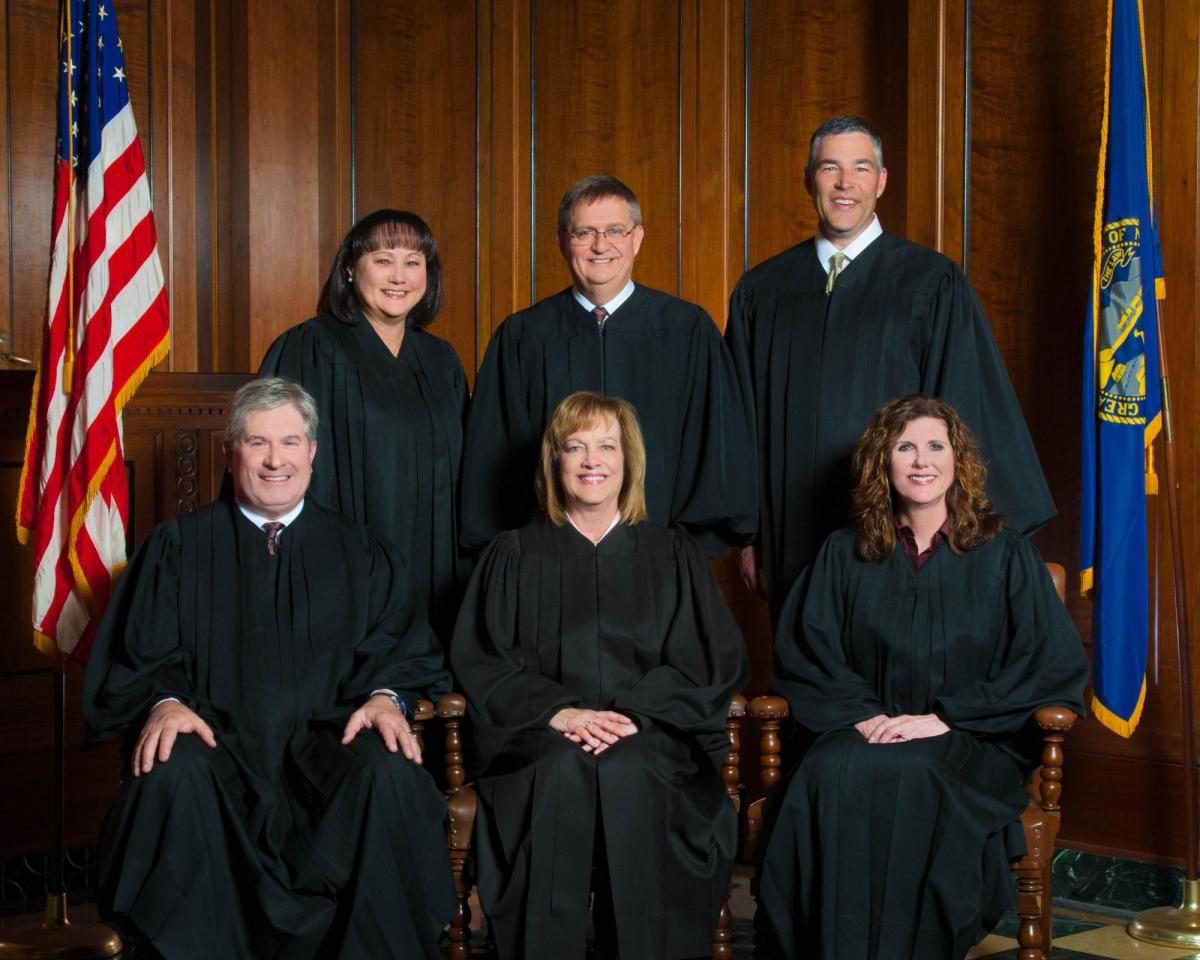 I'd rather be judged by 12 than carried by six.
That great lyric from Ice Cube has more bite and meaning in the run up to the 2020 election. Now we have the investigation of the investigators. The Mueller investigation and everything it has encompassed is now being scrutinized. We are finally looking at indictments and guilty pleas from the corrupt cabal that tried to bring down, frame, jail and impeach a duly elected, INNOCENT president and anyone in his sphere. Getting to the point of investigating the investigators has been a long hard slog.
We did not foresee how really deep and treacherous the swamp really was. You could investigate, indict and try someone like a Hillary Clinton for example, and someone of authority in that chain is a corrupt actor from the Deep State and you will then see the guilty party skate free. Or you can have a completely innocent Mike Flynn, Roger Stone, George Papodopoulos railroaded by a corrupt judge. The Michael Flynn case is the most glaring. The DOJ has dropped the case and charges against him and in an unprecedented move the judge does not drop the case, he extends it as if he is the prosecutor.
So there is a light at the end of the tunnel my friends. Donald Trump has been appointing a record number of federal judges. This is a brilliant move and somewhat frustrating and time consuming. But there is a method to the madness. Why investigate, indict and try just for a Deep State judge to let the guilty party walk free? Donald Trump has appointed over 300 judges and counting. More will be appointed to the bench and now there is a more likely chance when the guilty parties are tried, there will be justice. So there is a silver lining in this swamp covered cloud.
News@11
By Michael Ameer