California To Register Illegals Under New Law?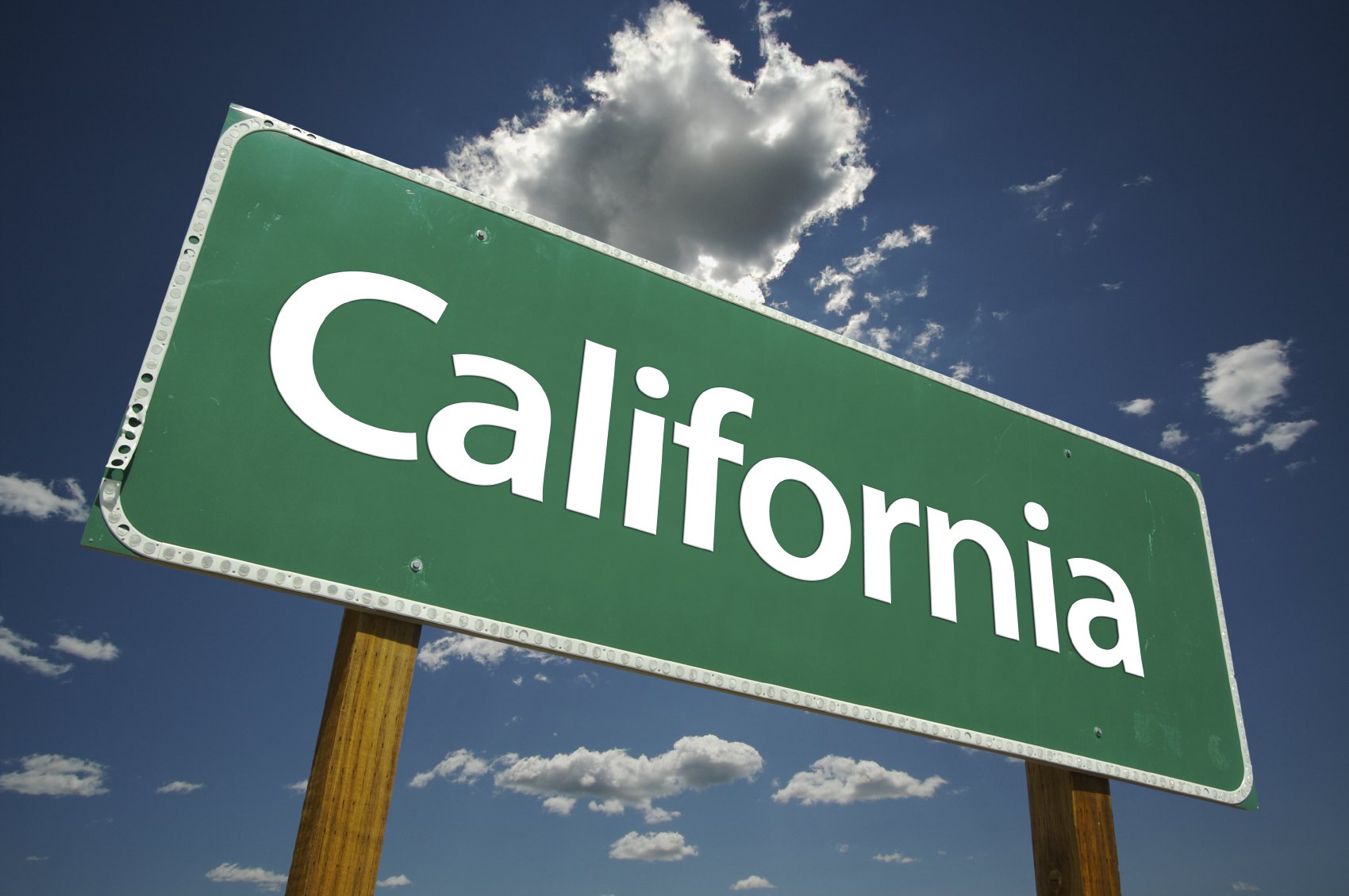 (Via The Daily Wire)
A new California policy set to go into effect on April 1 could potentially register a massive number of illegal immigrants to vote.


The policy would automatically register adults who obtain or renew a driver's license to vote unless drivers who claim to be legal "opt out." But, since 2015, California has granted illegal immigrants driver's licenses. Thus far, some 1 million illegals have taken advantage and obtained such a license. According to Fox News, under the new policy, "anyone who already has a valid license and applies for renewal in person or by mail could potentially be added to the voter registration rolls by claiming they are legal."


"You're setting the state up for a disaster," said True the Vote founder Catherine Engelbrecht. "They don't seem to have a process in place to verify that people are who they say they are. It's a free-for-all, a process that can be manipulated."


Engelbrecht's organization unsuccessfully pressured Democratic Governor Jerry Brown to veto the law.


Linda Paine, who cofounded a nonpartisan organization called Election Integrity Project of California, is also worried about potential fraud.


"There are thousands and thousands of DMV workers across our huge state," Paine told Fox. "They're not all trained. There's no actual protection to prevent noncitizens from being added to voter rolls. It's not even that people who are ineligible want to be registered. They may not know that they have to select 'Opt out.'"


But California Secretary of State Alex Padilla maintains that illegal immigrants ineligible to vote "obtain a special driver's license that notes on it 'Federal limits apply.'"


"When asked for specific examples of such safeguards, Padilla did not immediately provide them," notes Fox.


"As is already required by federal law, anyone who registers to vote at the DMV must attest under penalty of perjury that they meet eligibility requirements — including citizenship. Moreover, under state law, the DMV is prohibited from sending to the Secretary of State any information from persons who apply for an AB60 California driver license," said a spokesperson for Padilla via a statement.


Kathay Feng, executive director of nonpartisan voting rights advocacy group California Common Cause (CCC), said she's confident there will not be widespread fraud. "There's a real interest [by all parties] in making sure that there are clear signals when people are filling out a DMV form," she told Fox. "They're asked if they're 18, if they're U.S. citizens. They don't move on to the voter registration if they're not eligible."


​Disputing this assurance by Feng, a retired special agent in charge of ICE in Los Angeles with 27 years' experience, Claude Arnold, said he and his agents "routinely caught people trying to cross the border with fake voter registration cards."


There's an "interest" in illegally registering to vote, he told Fox.
Charlie Kirk Changes His Tune: But will he apologize?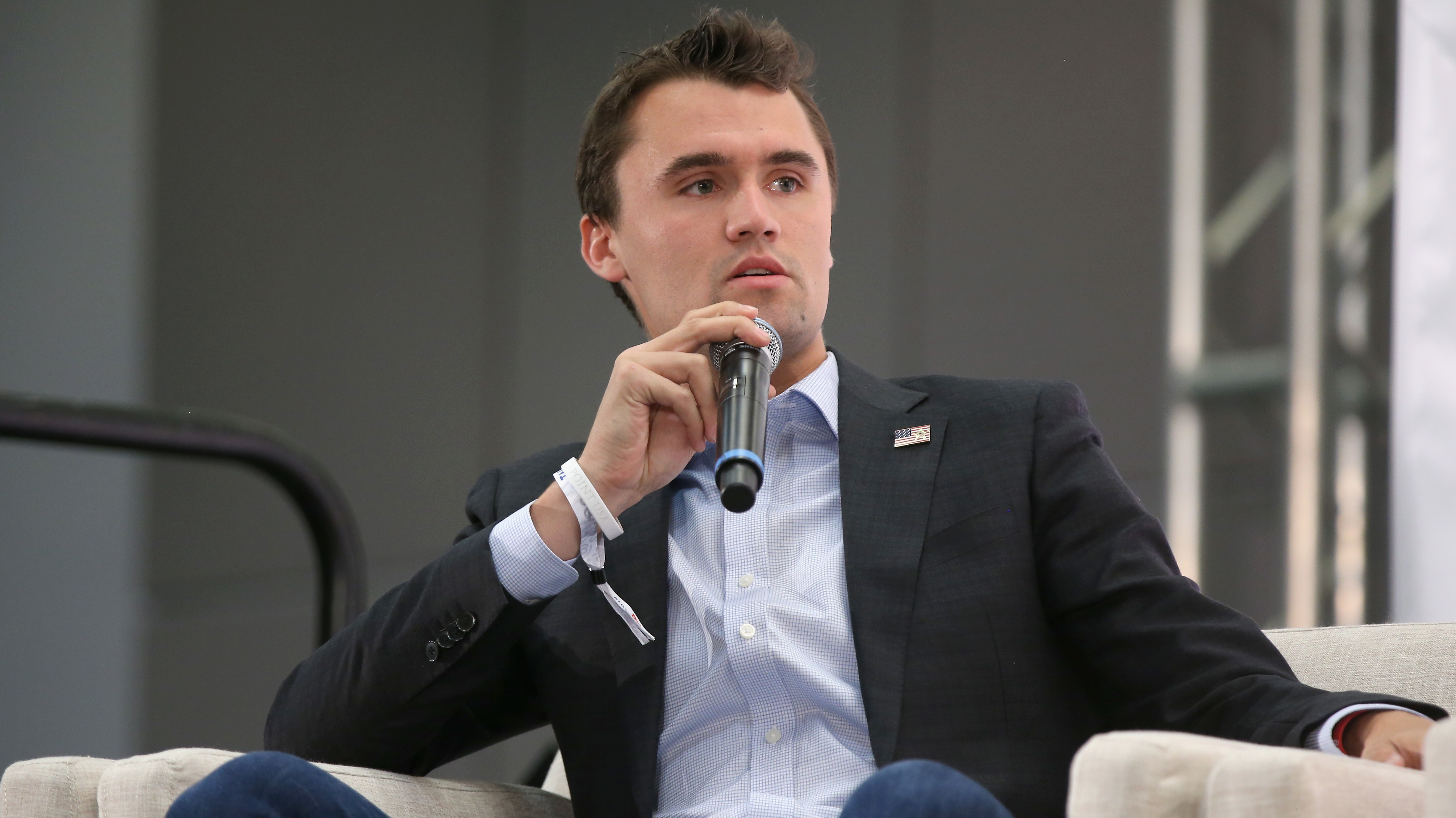 United States – Once upon a time, Charlie Kirk was cool. A political commentator, often appearing on Fox News — impressive for a college drop out. He's an example of how being intelligent and quick-witted can take someone a long way. Before Trump was the obvious Republican nominee in 2016, Charlie was still on the Ted Cruz train, calling Trump a political opportunist. To be fair, a lot of people didn't quite know what to make of Trump at the time. He did come around as a MAGA guy, and shifted his messaging through his organization, Turning Point USA, towards combating socialism. He's popular for his YouTube clips DESTROYING basement-dweller Antifa idiots (with FACTS and LOGIC). Whether it's always been the case — or Kirk morphed over time — it seemed to many people that the only thing he wished to conserve was capitalism and the free market. For real conservatives, who wish to preserve their Christian culture, and even demographics, Charlie's free market libertarianism just wasn't fitting the bill. 
In November of 2019, Charlie made the ultimate slap in the face to social conservatives and traditionalists. He went on tour, and named it the Culture War. The problem is, he replaced the battle of Conservative vs. Progressive virtues with an economic argument. He promoted mass immigration, which electorally leads to socialism, and even promoted "homosexual conservatives." 
You may recall a decades-long debate on meaning of marriage, culminating in the 2015 Supreme Court decision that ruled in favor of "same-sex marriage". Along came the America First Patriots, sometimes called "Groypers", to point out the hypocrisy. Their method of attack? The Q & A line. Many of these "Groypers", were fans of online personality Nicholas J. Fuentes, who gave livestream advice on the type of questions to ask. The questions were well thought out, tough questions, mostly about immigration, but included topics on foreign policy and various social issues. What was Charlie Kirk's response? He responded with indignation and arrogance. He even went as far as banning Nick Fuentes from his events, and slandering Patrick Casey as a White Supremacist for his involvement in a group called Identity Evropa. Identity Evropa is now defunct. Patrick now leads a group called the American Identity Movement, which seeks to fight globalism and end foreign entanglements. 
After months of slandering people like Nick Fuentes and Patrick Casey for their "hateful" views, Charlie has had a change of heart on immigration. In the video below, you can see him demanding that we "suspend all visas until we reach pre-pandemic employment levels" and "to pass Senator Tom Sutton's Raise Act." 
Millions of college students went into debt to get a high paying job

This is now the toughest job market in American history

Foreign nationals should NOT get preference until our students can get jobs

Pause ALL visas until we're back to full employment

Put US citizens FIRST! pic.twitter.com/rhSLOWVEZc

— Charlie Kirk (@charliekirk11) April 10, 2020
This begs the question, why were the other's views on immigration and demographic change based on hate? Why were the smears brought on them from the SPLC, ADL, and Antifa hacks valid? Former Congressional Candidate, and highly respected author, Pete D'Abrosca stated in a tweet, "I remember saying this almost to the letter on Tucker [Carlson] in December. I remember America's largest news outlets calling me a 'White Nationalist' for it. I don't remember Charlie Kirk or his ilk defending me." 
The Raise Act, introduced by Senators Tom Coffin and David Perdue, seeks to cut legal immigration into the United States by nearly half by ending family chain migration. The bill does not do enough in addressing visa programs, such as H1B, that leads to foreign replacement of thousands of high skilled American workers. A proposal such as Pete D'Abrosca and Jerome Bell's 10-year moratorium at net zero would be preferable, bringing legal immigration down to pre-1990 levels of about 250,000. 
Only time will tell if Charlie Kirk is sincere in his change of heart, or if he is just a shape shifter that secretly wants to staple visas to exchange students diplomas. Either way, one thing is evident, some apologies are in order. An apology to Pete D'Abrosca, Nick Fuentes, and Patrick Casey would go a long way in indicating his sincerity. Even reaching out to Michelle Malkin, who was much maligned for defending Nick Fuentes from the relentless mistreatment from Kirk and others from the Conservative mainstream. Perhaps, while he is up to this whole changing his tune thing, maybe he will go the extra mile and embrace a return to traditional Christian values. It is time, Charlie, not to yield the floor to Rob Smith, but answer Dave Reilly's question, "how does anal sex help us win the culture war?" 
Charlie Kirk could not be reached for comment. 
#AdiosAmerica: Republicans (with Democrats) Are Selling Out America to Corporations to Decrease Living Standards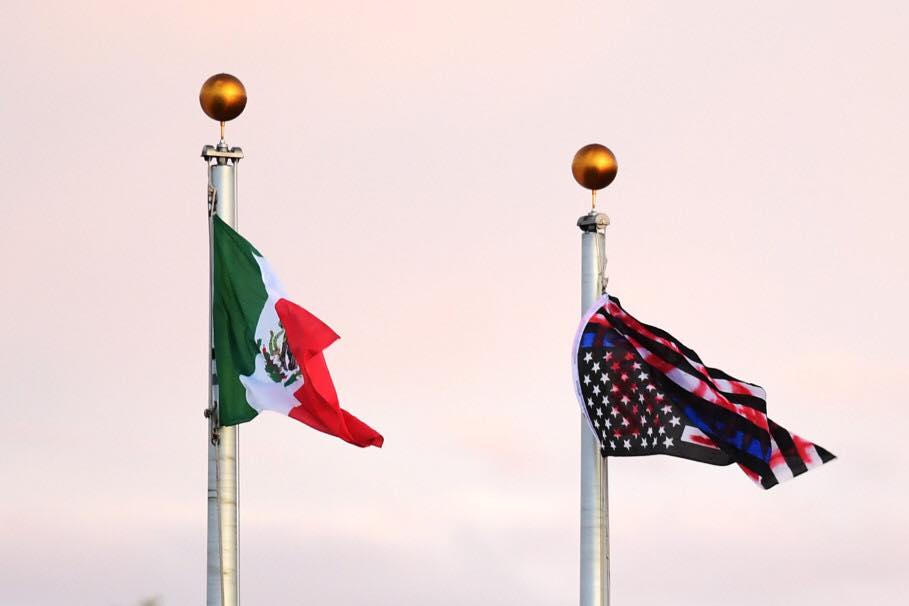 Since the turn of the 20th century, living standards became an important, almost central part to the progressive and labor movements of those times. Now it has become a mainstream of both parties to sell out your labor to lowest bidders in low and high paying jobs. Low paying jobs are being taken by low-wage immigrants protected by Democrats and the high-end jobs are brought in by bi-partisan means, and greatly boasted by Republicans.
This effort has crippled the middle-class for close to 30 years now and with the job market being already tightened by the looming threat of A.I., importing more workers, whether legal or illegal is decreasing the value of labor in America for each and American Citizen. Corporations and Businesses, who rely on keeping employee costs as low as possible generally don't complain about these practices across the board, why would they?
Americans have an increasingly difficult task ahead of them with the mass illegal migration at the Southern Border but also the legal importation of immigrants through H1-b1 Visas. These challenges will increasingly change the look, heritage of this country. There is no incentive for either Government or Business to care about reigning in immigration to the benefit of the American worker, the bottom dollar line will look better anyways.
New 15,000 Person Caravan On Its' Way?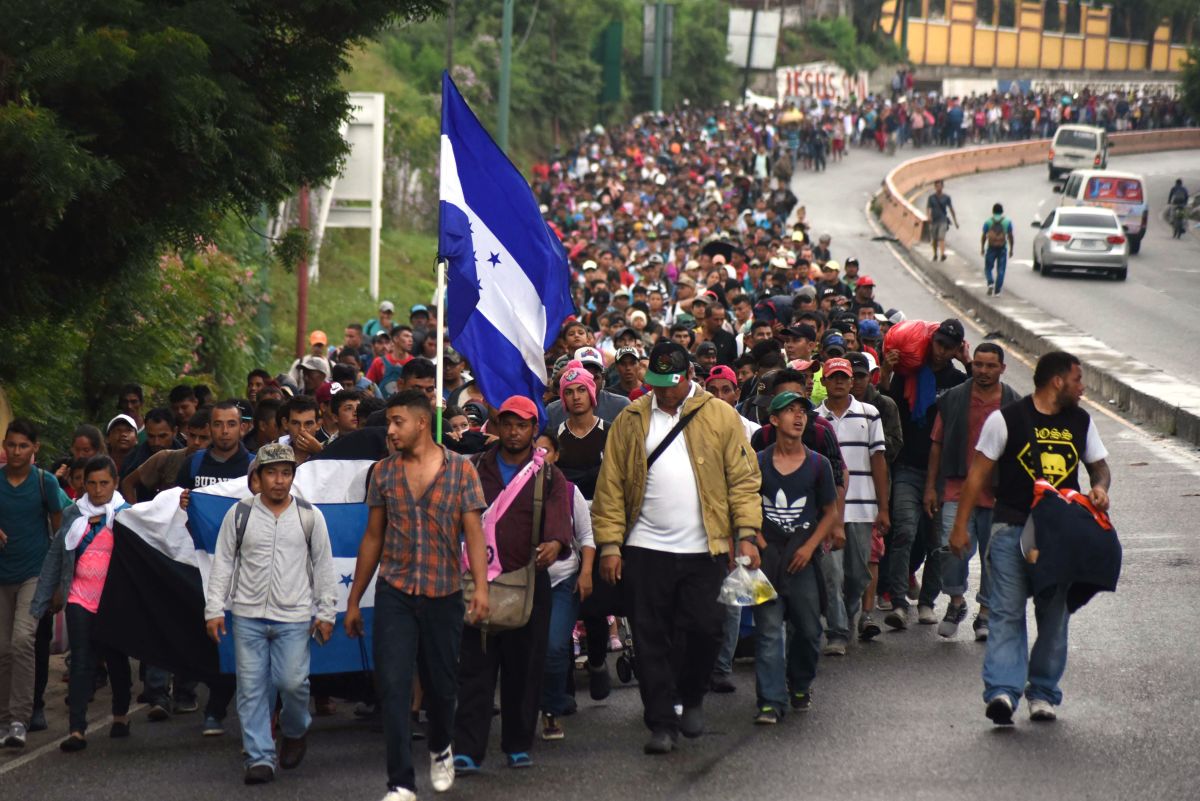 When just things were seemingly dying down from the last migrant caravan that has last several months after the mid-term elections, a new caravan may be making plans to come up here. However, this time it looks like a massive caravan of 15,000 people is getting ready to head on up to the U.S. Border.
LA Times: Another migrant caravan — this one estimated at 15,000 people — is preparing to leave Honduras on Jan. 15, according to migrant rights advocates and Spanish-language media.
"They say they are even bigger and stronger than the last caravan," said Irma Garrido, a member of the migrant advocacy group Reactiva Tijuana Foundation.
As the Government 'Shutdown' continues over Border Security in the form of funding for a border wall, this may give Trump Administration more leverage against the Democrats to make a deal, especially considering Trump has given no signs of giving up.