$830 Million In Missing "Helicopters As First Audit Begins Of Army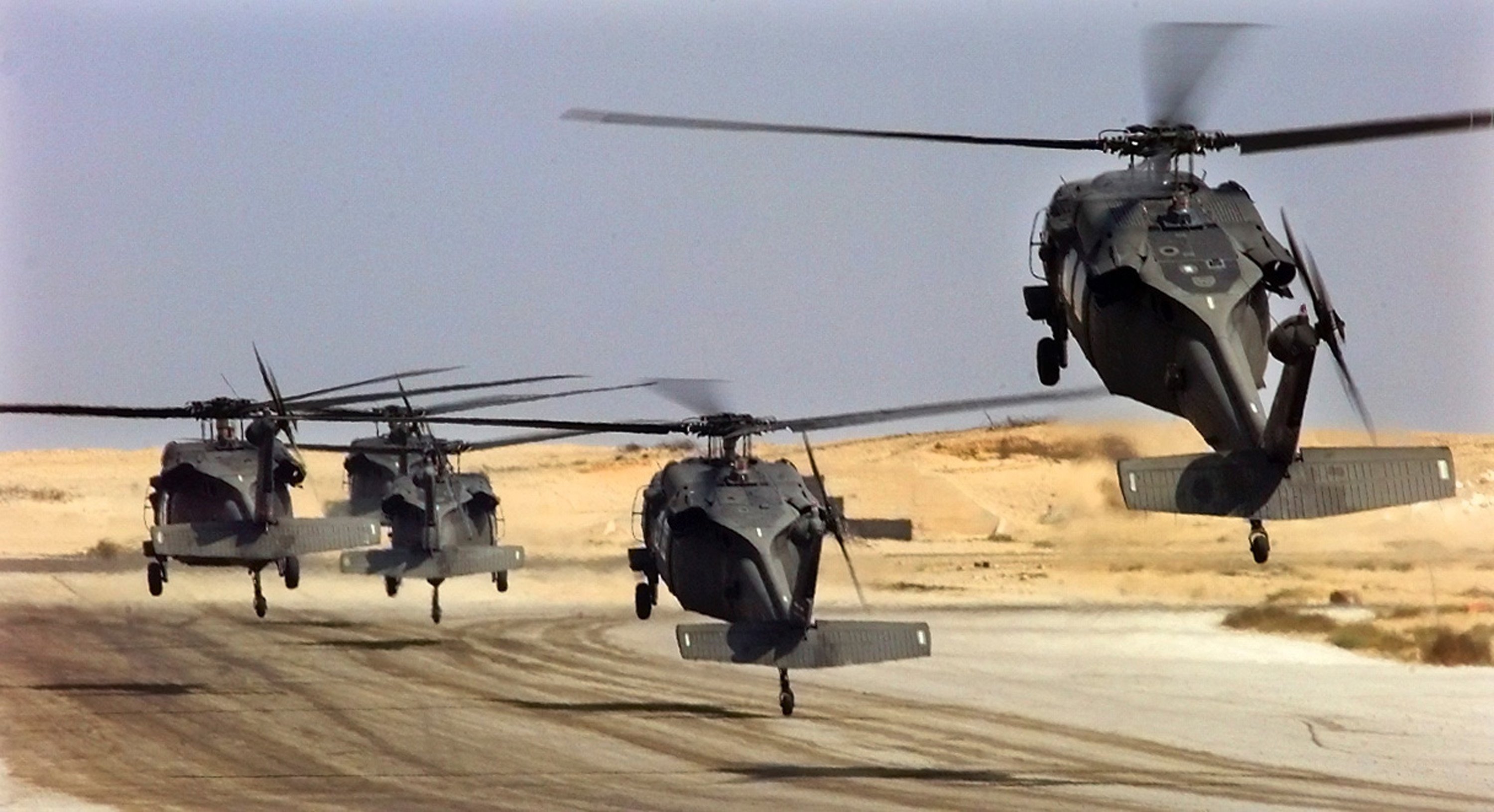 (Zerohedge)
After several decades of nation-building and trillions of dollars missing or improperly recorded, the long-awaited audit of the U.S. Department of Defense (DoD) has finally begun. On Wednesday, the Defense Department Comptroller David Norquist told lawmakers in Washington that the DoD's first-ever department wide audit will cost about $367 million in 2018 and an additional $551 million to fix the problems.
Norquist, who testified before the House Armed Services Committee, said Defense Secretary James N. Mattis and Deputy Defense Secretary Patrick M. Shanahan are in full support of the audit. Back in May 2017, President Trump appointed Norquist to finally put the military's financial house back in order after many years of delays.
What is surprising, if only in retrospect, is that according to the World Economic Forum, U.S. Department of Defense has been named the largest employer in the world with some 3.2 million members on its payroll and $2.4 trillion in assets but has never administered a full audit. .
"This is the first time the department will undergo a full financial statement audit,"he said. "A financial statement audit is comprehensive and occurs annually and it covers more than financial management," Norquist explained to Lawmakers.
The purpose of the audit will document military equipment and real property along with condition and location. "It tests the vulnerability of our security systems and it validates the accuracy of personnel records and actions," Norquist said.
DoD News says that 1,200 auditors are currently working on the project to assess the books.
The department will have 1,200 financial statement auditors assessing the books and records to develop a true account of the state of the department, the comptroller said. It will take time to pass all the process and system changes necessary to pass the audit and get a so-called "clean opinion," he said. He noted that it took the Department of Homeland Security — a much smaller and newer agency — 10 years to get a clean audit.
"But we don't have to wait to see the benefits of a clean opinion," Norquist said. "The financial statement audit helps drive enterprise improvements to standardize our business practices and improve the quality of our data."
DoD News made an interesting observation how the audit will provide "information and accountability to the American people." Why now? How come all of a sudden the DoD wants to become transparent to the American people? Perhaps, it is due to Washington's two-decades of failed nation-building throughout the rest of the world, although it is unlikely.
Norquist said, "the taxpayers deserve the same level of confidence as a shareholder that DoD's financial statement presents a true and accurate picture of its financial condition and operations. Transparency, accountability and business process reform are some of the benefits of a financial statement audit."
And in a preview of what is to come, Norquist told the House Armed Services Committee that an initial Army audit found 39 UH-60 Black Hawk helicopter ($830,700,000) were not adequately recorded in the property system. "The Air Force identified 478 structures and buildings at 12 installations that were not in its real property system," he added. In other words these helicopters were simply "missing" on the books.
Alas, the mismanagement within the DoD doesn't stop there: in a recent report, the U.S. military lost some 44,000 troops across the globe in a country location labeled as "Unknown."
Going even deeper into the rabbit hole, Mark Skidmore, a Professor of Economics at MSU specializing in public finance, found the Department of Defense and Housing & Urban Development may have spent as much as $21 trillion on mysterious items between 1998 and 2015.
"This is incomplete, but we have found $21 trillion in adjustments over that period. The biggest chunk is for the Army. We were able to find 13 of the 17 years and we found about $11.5 trillion just for the Army," Skidmore said.
Considering that today's already known accounting blunders at the Department of Defense are no small matter, we wonder what the 1,200 auditors will find when they perform the first ever dive down the rabbit hole of decades of failed proxy wars, regime changes and dictator slush funds in history?
POLL: Most Veterans Support Trump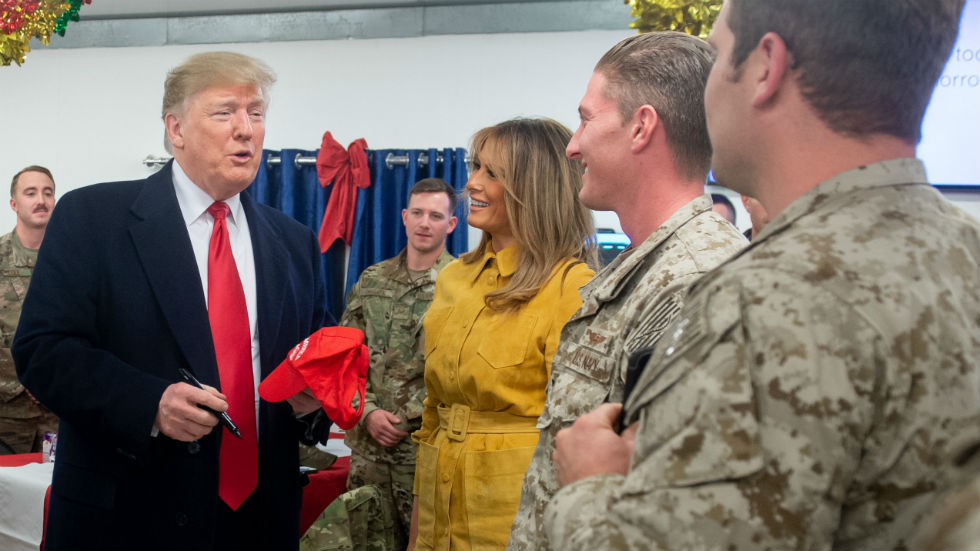 Nearly 6 in 10 military veterans voted for Republican candidates in the November midterm elections, and a similar majority had positive views of President Donald Trump's leadership. But women, the fastest growing demographic group in the military, are defying that vote trend.
That's according to AP VoteCast, a nationwide survey of more than 115,000 midterm voters — including more than 4,000 current and former service members — conducted for The Associated Press by NORC at the University of Chicago. It found that veterans overall approved of Trump's job performance, showing high support for the president's handling of border security and his efforts to make the U.S. safer from terrorism.
Male veterans were much more likely to approve of Trump than those who haven't served, 58 percent to 46 percent.
But 58 percent of female veterans disapproved of Trump, which is similar to the share of women overall (61 percent).
Some takeaways on veterans:
TRUMP APPROVAL
Overall, 56 percent of veterans — both current and former service members — said they approve of the job Trump is doing as president, while 43 percent disapproved. Voters who have not served in the military were more likely to disapprove (58 percent) than approve (42 percent) of the president's job performance.
The survey found that differences in support for Trump between veterans and nonveterans extended across racial and ethnic groups, including among whites (62 percent of veterans approve versus 49 percent of nonveterans), Latinos (53 percent vs. 28 percent) and African-Americans (22 percent vs. 10 percent).
VIDEO: American Stealth Bombers Drops Largest Conventional Bombs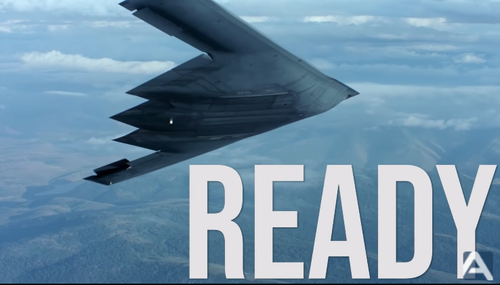 Whiteman Air Force Base, home to the 509th Bomb Wing, assigned to the Eighth Air Force of the Air Force Global Strike Command, operates a fleet of Northrop Grumman B-2 Spirit stealth bombers, recently released a video showing one of its bombers dropping two 14 ton GBU-57 Massive Ordnance Penetrators (MOP) in a test flight.
According to The Aviationist, the MOP is capable of penetrating up to 200 feet into the ground or 60 feet of reinforced concrete to strike enemy targets deep underground.
"The B-2 Spirit stealth bomber is the only aircraft in the U.S. Air Force inventory currently capable to operationally drop the massive 30,000-lb (14,000 kg) GBU-57 Massive Ordnance Penetrator (even though the testing of the MOP involved a B-52 back in 2009, the weapon's intended platform is only the B-2).
The 14-ton GBU-57 is a 20-foot long GPS-guided bomb said to be able to penetrate 200 feet of concrete before exploding: for this reason it is considered the weapon of choice in case of attack on buried targets (such as the North Korean bunkers)," The Aviationist blog said.
The short video, uploaded to YouTube by The Aviationist blog, shows the stealth bomber with the tail number 82-1066. The video first starts with the bomber in a hanger, being prepped for flight, then takes off from Whiteman Air Force Base under cover of night. About a third into the clip, the bomber is over an unidentifiable mountain range receiving fuel from an aerial refueling tanker. Moments later, the plane releases two MOPs. Land-based cameras capture the incredible moment when the bombs slam into an unidentifiable missile test range producing a massive explosion.
WATCH: Israel Blows Up Hamas TV Station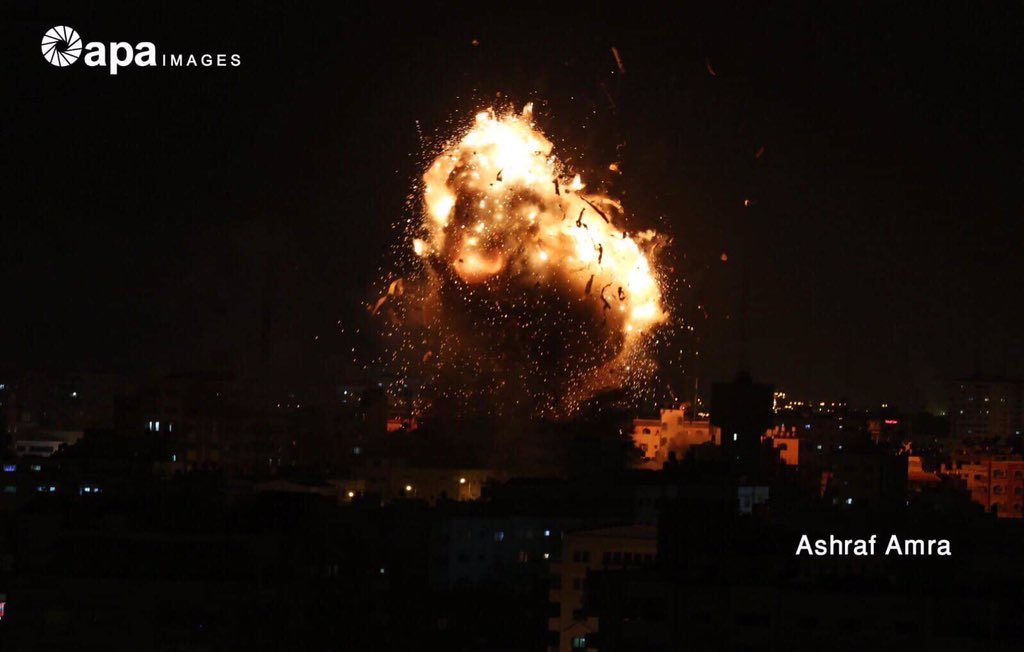 The escalation in violence began when earlier in the day Monday thousands of mourners in the Gaza Strip buried seven militants killed during the Israeli commando raid and accompanying aircraft cover fire that resulted in strikes on the strip, which further led to sporadic rocket fire from Hamas.
One Israeli soldier was reported killed during the high risk operation which reportedly involved the commandos entering Gaza by civilian car in order to take out a gathering of Hamas military leaders.
During the Gaza funeral the crowd chanted "revenge" amidst masked gunmen in camouflage.
Apparently that "revenge" came in the form of a mortar shell fired from Gaza which scored a direct hit on a bus in southern Israel, severely wounding a 19-year-old Israeli. According to multiple regional reports this was followed by a barrage of over 100 rockets fired from Gaza toward Israel within only an hour's time. Israeli sources have reported multiple injuries and extensive damage from the rockets, many of which may have been intercepted by the Iron Dome missile defense system.
طيران الاحتلال الحربي يقصف ويدمر مقر فضائية الاقصى بغزة. pic.twitter.com/VSnUpYUb2s

— شجاعية (@shejae3a) November 12, 2018