2018 Could Be Bigger For Trump Making Nominations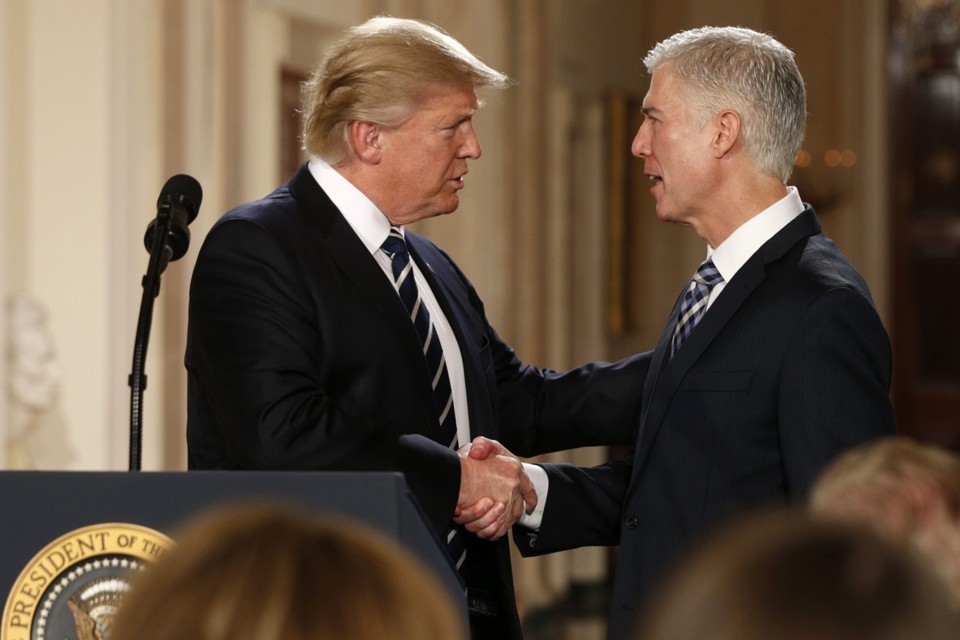 (Via Fox News)


One of the most transformative years in the federal judiciary began with uncertainty and ends on a political high note for President Trump.
The White House, after winning confirmation for Neil Gorsuch to fill the Supreme Court seat held by the late conservative icon Antonin Scalia, has moved with record speed to fill vacancies on the lower federal courts – a surefire way for a president to help cement his legacy.
As of mid-December, 19 of Trump's 66 total nominees this year have been confirmed by the Senate.
By comparison, then-President Barack Obama had made only 26 choices – including Justice Sonia Sotomayor – half of whom were confirmed by mid-December 2009.
The impact under Trump is especially being felt on the appellate level, which could act as insurance of sorts if those judges are more inclined to support his policies as they face legal challenge across the country.
"The importance of this dramatic reshaping of the entire federal court system cannot be overstated," said former House Speaker Newt Gingrich, a Fox News contributor. "While it is easy to focus on the U.S. Supreme Court, lower and appellate court judges will make decisions that impact ordinary Americans on a daily basis for decades to come."
It has not been all smooth for the Trump team. Three nominees were withdrawn by the White House in recent days after questions were raised about their record and temperament. In a confirmation hearing that essentially went viral, then-nominee Matthew Petersen stumbled repeatedly under questioning as he acknowledged not knowing basic trial court terminology, essential if he were to be a trial judge, say legal experts.
Yet, with 143 current vacancies — almost half of them considered "judicial emergencies" with shorthanded courts and heavy caseloads — more opportunities await the new president in the new year.
ANOTHER SUPREME DECISION?
Of those opportunities could be another early-term Supreme Court appointment.
With the unusually influential help of outside advisers, Trump made an immediate impact on the country just 11 days after taking office in 2017, choosing Justice Gorsuch to fill Scalia's Supreme Court seat. The 50-year-old Colorado native — and youngest justice — quickly displayed that promised "reliable" conservative record.
Now, White House aides are quietly hopeful they might soon get another chance to move the shaky conservative majority on the bench solidly to the right.
"If a vacancy should arise again, this White House is going to be ready to go. They already have a working list of candidates to fill a seat. They've been through the process once before," said Thomas Dupree, a former top Bush Justice Department official and now an appellate attorney. "So I would say, take the Gorsuch model, and do it again."
Trump might get the chance as early as spring, when retirement announcements from the high court are typically made. Justice Anthony Kennedy — a moderate-conservative and powerful deciding vote on so many hot-button issues — tantalized Washington last summer, amid unfounded rumors he would step aside after three decades. The tight-lipped 81-year-old senior associate justice still has given no public indication he is ready to go.
But Trump already has a list. When Gorsuch was selected, he was among a list of 21 names then-candidate Trump promised he would rely on exclusively to complete the high court. The list of possibles has since expanded to 25, with the latest four added in November.
'The importance of this dramatic reshaping of the entire federal court system cannot be overstated.'
– former House Speaker Newt Gingrich
Among those newly added was Judge Brett Kavanaugh, who sits on the same high-profile D.C. appeals court as Merrick Garland – the Obama pick stalled and sidelined by Republicans. Three current justices (and Scalia) came from that appeals bench. Government sources and court watchers say the 52-year-old Kavanaugh, a former law clerk for Kennedy, would be among those seriously considered for any near-term Supreme Court vacancy.
Also in the mix:
Judge Amul Thapar, 48, on the Cincinnati-based 6th Circuit federal appeals court. While still a district court judge, Thapar was interviewed in January by the president for the Scalia seat, and would become the first Asian-American Supreme Court justice.
Judge Thomas Hardiman of the Philadelphia-based 3rd Circuit federal appeals court. The 52-year-old Pittsburgh native was the remaining finalist for the seat Gorsuch now holds.
Judge Joan Larsen, also of the 6th Circuit, also was a former law clerk for Scalia, speaking at his memorial service. Some sources say Larsen, who turns 49 this month and served on Michigan's high court, may need some more federal bench experience before ever reaching the high court.
Judge Diane Sykes of the Chicago-based 7th Circuit appeals court, has long been a favorite of conservatives, having been considered for the high court in the Bush years. She too was a Trump high court finalist, but her age — she turns 60 this month — may be a factor for a president seeking a justice with a potentially longer tenure.
The planning, of course, all presumes a new vacancy will occur in Trump's first term. Justice Ruth Bader Ginsburg, at 84 the oldest member of the court, has privately indicated she has no intention of leaving. Kennedy too may decide to stay for another year at least.
"He is aware, as we all are, that Trump promised to put justices on the court who would overturn Roe v. Wade, who would perhaps undermine equal rights for gays and lesbians," said Elizabeth Wydra, president of the Constitutional Accountability Center. "So he is not going to be eager to throw away that legacy away. The best steward of Justice Kennedy's legacy is Justice Kennedy, and that will give him an impetus to stay on the bench."
VACANCY STARES
Conservative activists concede having Kennedy on the bench creates a measure of uncertainty into the new year, concerning whether many of the president's legislative priorities will survive judicial scrutiny.
The so-called "travel ban" cases are working their way through the appeals process and could reach the justices this spring. The third version of Trump's immigration and visitor policies includes a ban on travel into the U.S. from six mostly Muslim countries. The case could be major test of executive authority over foreign policy and immigration.
Other pending court challenges where Republicans on Capitol Hill and the White House could face court setbacks include gun control, gerrymandering, religious freedom, abortion, transgender service members in the military, and the war on terror.
But those issues may have a harder time reaching the justices if the various lower courts speak with one voice on such hot-button disputes. Since the Supreme Court is a purely discretionary body — taking only those cases it wants to resolve, and typically only when there are differing legal interpretations in the lower courts — many issues remain on the judicial back burner.
That, legal experts say, puts a priority on Trump ensuring the 874 federal judgeships with lifetime tenure remain mostly right-leaning. And they have so far, with the Senate's help. Gone is the 60-vote, filibuster-proof threshold required to confirm judicial candidates. Gorsuch benefitted from a simple 51-vote majority to earn his seat, after rule changes engineered by Senate Majority Leader Mitch McConnell, R-Ky..
Many advocacy groups on the left remain frustrated.
"The judicial nominations process is spinning out of control under the Trump administration," said Nan Aron, president and founder of the Alliance for Justice. "It is disgraceful that in their stampede to rush through as many judicial nominees as possible, Republican partisans on the Judiciary Committee continue to trample basic standards for nominees, longstanding Senate practice and their own Democratic colleagues."
Trump has given credit for his third branch successes to several mostly obscure conservative legal minds, who provided outside resources and advice during the Gorsuch selection and confirmation drama. That includes Leonard Leo, who took a leave of absence from the Federalist Society to be the president's private point man on all things judges. He says Trump would be ready if given another chance to burnish his legacy.
"I think it's important the president and the Republican Party continue to pick individuals to the Supreme Court who are really committed to the ideals that Justice Scalia stood for. Those play well with the American people, those are the right ideals for moving the court forward, and that worked" with the Gorsuch confirmation, Leo told Fox News.
When it comes to the selection process, "The president is very entrepreneurial, he's always open to new ideas. But I think the Gorsuch nomination tells you everything you need to know about what he's looking for, and that I don't think will change at all."
Trump Is Poised To Take 2024 By Storm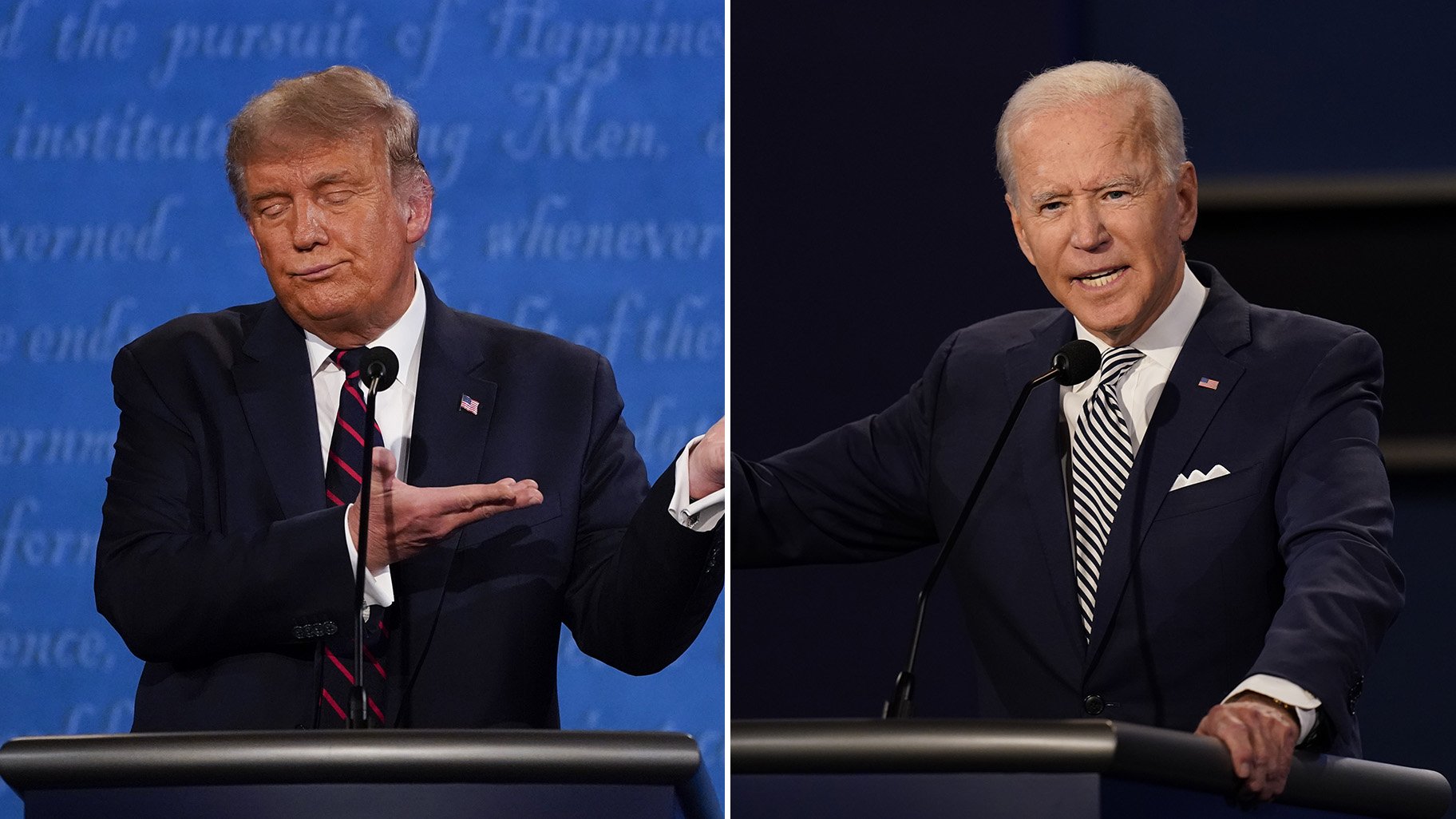 Biden has unsuccessfully been able to reform any issues left by the Trump administration and quite frankly has only made it worse. Inflation and the economy is hurting everyone, especially lower income voters who ironically voted for Biden. This has set off a windstorm for Biden as his approval rating goes further down the drain. With little hopes of any major policy wins before the 2022 election, Biden's Administration, which championed "getting things done", has stopped before it really even got off the ground.
With 2022 around the corner we will see a slue of Republican Presidential challengers, with Trump of course, being at the center of the pack. Rumors have it that Ron DeSantis, Chris Christie, and the like of Mitt Romney will all join the nomination, however this is only rumor and speculation. Trump however, will become the nominee. It would be hard for anyone to top someone who has already been President, even a firebrand like DeSantis, who has garnered  national support for a Presidential run.
Biden has failed so miserably that when a another Democrat attempts to challenge Trump's economy compared what we are in now, it will be completely inexcusable. Not to mention the major social engineering the majority of parents and Americans are rejecting in terms of the LGBTQ Mafia Agenda & BLM. Biden, if anything, has completely destroyed the Democratic party's chance of being a favorite with middle and upper-income voters, setting a disasters for the Democrats in 2024.
Lauren Witzke: Among Several Children on Hunter Biden Laptop, Including Chris Coon's Daughter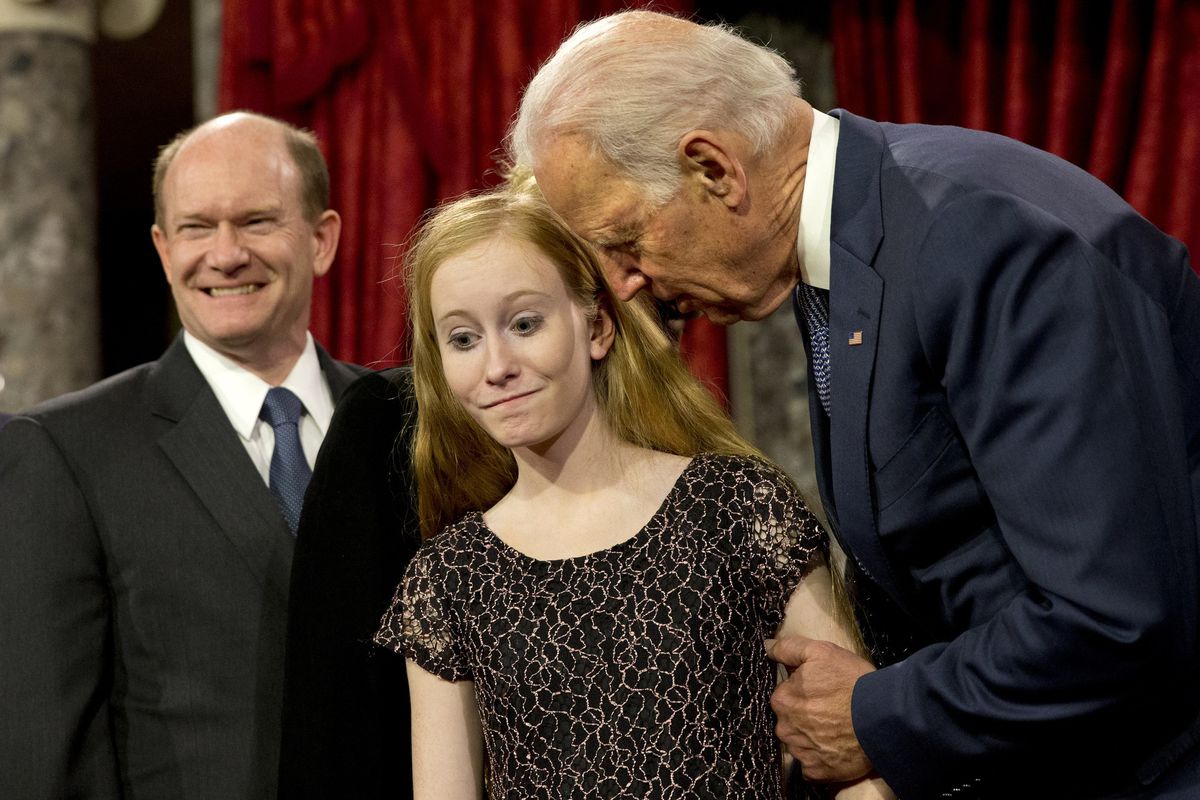 Well, folks. The dam is finally breaking on what is exactly going on with the Hunter Biden laptop scandal that the corporate media has refused to cover, simultaneously big tech is clamping down attempts to use their platform to share the story. And now we know why, because it involves underage children.
This weekend, Senatorial Candidate in Delaware and America First Patriot, Lauren Witzke, has exposed the most damning allegation yet. With an official police source confirming that Chris Coon's Daughter is one of several children on the Hunter Biden laptop.
BIG BREAKING NEWS:

"Sources close to and with deep knowledge of the investigation, have informed me that Chris Coons' DAUGHTER in addition to seven other underage girls are also featured on [Hunter Biden's] laptop." pic.twitter.com/rKWlUd7ep9

— Lauren Witzke (@LaurenWitzkeDE) October 24, 2020
There are other allegations going around possible connections to foreign children being on the Hunter Biden laptop as well as several children of other politicians including one of Barack Obama's daughter.
This only further proves Joe Biden and his entire family, and Chris Coons, are completely compromised by foreign entities and domestic deep state actors within our Government. They hold no allegiance to anything but what their masters tell them to do, because at the end of the day they are at the whims of others leaking this information and publicly destroying them and their career.
We can only imagine more damning allegations are coming to break now that we have a first look at just how explosive the "Laptop From Hell", as President Donald Trump puts it, really is.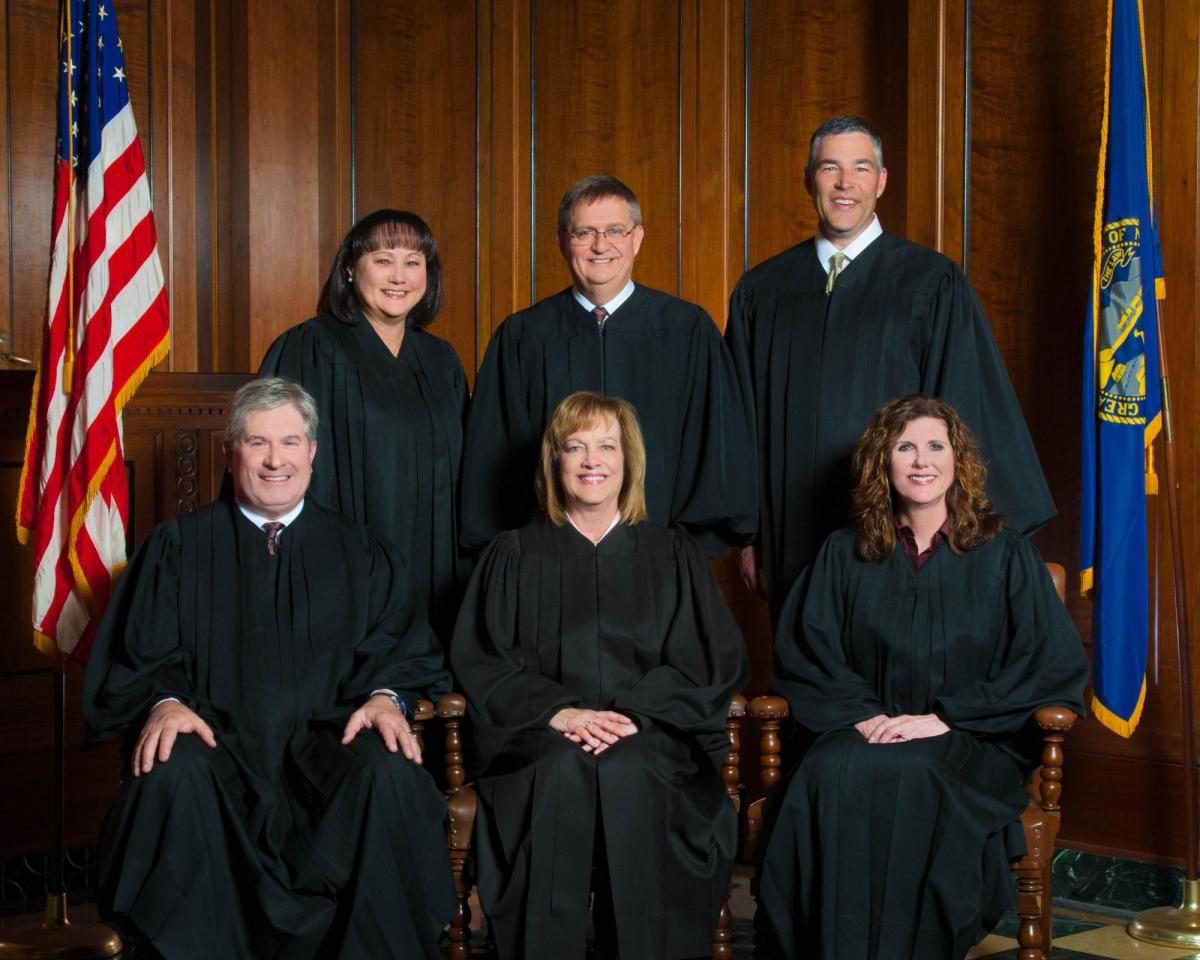 I'd rather be judged by 12 than carried by six.
That great lyric from Ice Cube has more bite and meaning in the run up to the 2020 election. Now we have the investigation of the investigators. The Mueller investigation and everything it has encompassed is now being scrutinized. We are finally looking at indictments and guilty pleas from the corrupt cabal that tried to bring down, frame, jail and impeach a duly elected, INNOCENT president and anyone in his sphere. Getting to the point of investigating the investigators has been a long hard slog.
We did not foresee how really deep and treacherous the swamp really was. You could investigate, indict and try someone like a Hillary Clinton for example, and someone of authority in that chain is a corrupt actor from the Deep State and you will then see the guilty party skate free. Or you can have a completely innocent Mike Flynn, Roger Stone, George Papodopoulos railroaded by a corrupt judge. The Michael Flynn case is the most glaring. The DOJ has dropped the case and charges against him and in an unprecedented move the judge does not drop the case, he extends it as if he is the prosecutor.
So there is a light at the end of the tunnel my friends. Donald Trump has been appointing a record number of federal judges. This is a brilliant move and somewhat frustrating and time consuming. But there is a method to the madness. Why investigate, indict and try just for a Deep State judge to let the guilty party walk free? Donald Trump has appointed over 300 judges and counting. More will be appointed to the bench and now there is a more likely chance when the guilty parties are tried, there will be justice. So there is a silver lining in this swamp covered cloud.
News@11
By Michael Ameer