Pentagon 'Missing' $800 Million Says Auditor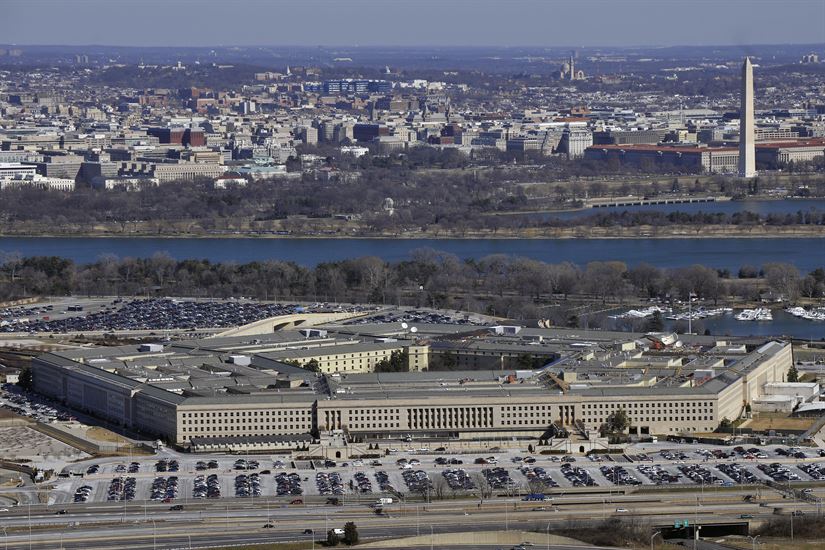 (Via Zerohedge)


The Pentagon's Defense Logistics Agency (DLA) has reportedly "lost track" of hundreds of millions of dollars it spent, said Ernst & Young, the accounting firm conducting the first-ever Pentagon audit, according to Politico.


E&Y discovered that DLA "failed to properly document more than $800 million in construction projects," said Politico, which also reported this is just one of the many instances where millions of dollars went missing as the accountability system inside the Pentagon is broken. Worse, according to Politico, the first-ever audit, covering the fiscal year that ended Sept. 30, 2016, signals complete incompetence about how the Pentagon handles its $700 billion annual budget.


While these comments from Ernst & Young are mindnumbing, the Trump administration is set to ask Congress for $716 billion for defense spending for fiscal 2019, a 7% increase over the 2018 Budget. Budget analysts have sounded warnings this would be a significant surge in spending for the Pentagon at a time when the organization can barely keep track of its current expenditures.


"If you can't follow the money, you aren't going to be able to do an audit," Sen. Chuck Grassley, an Iowa Republican and senior member of the Budget and Finance committees, who has suggested to past administrations that hemorrhaging of wasteful spending at the Pentagon must stop.


Army Lt. Gen. Darrell Williams, the agency's director, wrote in response to Ernst & Young's bombshell findings that the audit has "provided us with a valuable independent view of our current financial operations."


"We are committed to resolving the material weaknesses and strengthening internal controls around DLA's operations," he said, according to Politico.


The DLA is a $40 billion-a-year logistics agency within the Pentagon with some 25,000 employees and processes about 100,000 orders a day, said Politico.

POLL: Most Veterans Support Trump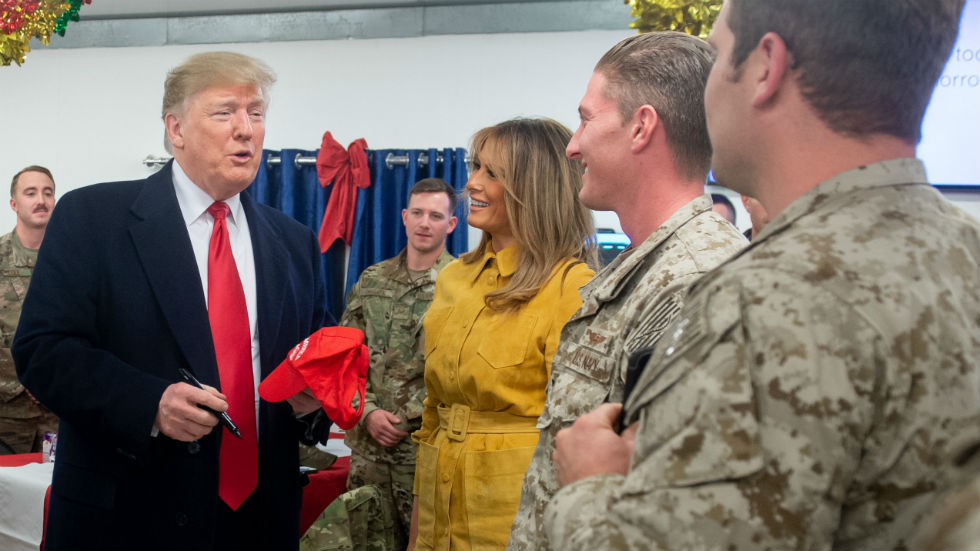 Nearly 6 in 10 military veterans voted for Republican candidates in the November midterm elections, and a similar majority had positive views of President Donald Trump's leadership. But women, the fastest growing demographic group in the military, are defying that vote trend.
That's according to AP VoteCast, a nationwide survey of more than 115,000 midterm voters — including more than 4,000 current and former service members — conducted for The Associated Press by NORC at the University of Chicago. It found that veterans overall approved of Trump's job performance, showing high support for the president's handling of border security and his efforts to make the U.S. safer from terrorism.
Male veterans were much more likely to approve of Trump than those who haven't served, 58 percent to 46 percent.
But 58 percent of female veterans disapproved of Trump, which is similar to the share of women overall (61 percent).
Some takeaways on veterans:
TRUMP APPROVAL
Overall, 56 percent of veterans — both current and former service members — said they approve of the job Trump is doing as president, while 43 percent disapproved. Voters who have not served in the military were more likely to disapprove (58 percent) than approve (42 percent) of the president's job performance.
The survey found that differences in support for Trump between veterans and nonveterans extended across racial and ethnic groups, including among whites (62 percent of veterans approve versus 49 percent of nonveterans), Latinos (53 percent vs. 28 percent) and African-Americans (22 percent vs. 10 percent).
VIDEO: American Stealth Bombers Drops Largest Conventional Bombs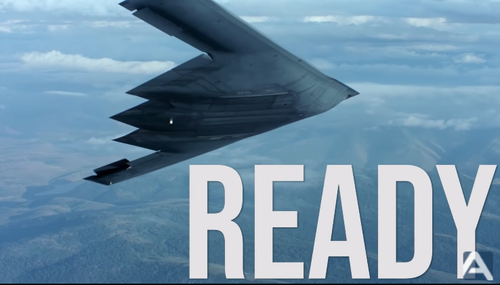 Whiteman Air Force Base, home to the 509th Bomb Wing, assigned to the Eighth Air Force of the Air Force Global Strike Command, operates a fleet of Northrop Grumman B-2 Spirit stealth bombers, recently released a video showing one of its bombers dropping two 14 ton GBU-57 Massive Ordnance Penetrators (MOP) in a test flight.
According to The Aviationist, the MOP is capable of penetrating up to 200 feet into the ground or 60 feet of reinforced concrete to strike enemy targets deep underground.
"The B-2 Spirit stealth bomber is the only aircraft in the U.S. Air Force inventory currently capable to operationally drop the massive 30,000-lb (14,000 kg) GBU-57 Massive Ordnance Penetrator (even though the testing of the MOP involved a B-52 back in 2009, the weapon's intended platform is only the B-2).
The 14-ton GBU-57 is a 20-foot long GPS-guided bomb said to be able to penetrate 200 feet of concrete before exploding: for this reason it is considered the weapon of choice in case of attack on buried targets (such as the North Korean bunkers)," The Aviationist blog said.
The short video, uploaded to YouTube by The Aviationist blog, shows the stealth bomber with the tail number 82-1066. The video first starts with the bomber in a hanger, being prepped for flight, then takes off from Whiteman Air Force Base under cover of night. About a third into the clip, the bomber is over an unidentifiable mountain range receiving fuel from an aerial refueling tanker. Moments later, the plane releases two MOPs. Land-based cameras capture the incredible moment when the bombs slam into an unidentifiable missile test range producing a massive explosion.
WATCH: Israel Blows Up Hamas TV Station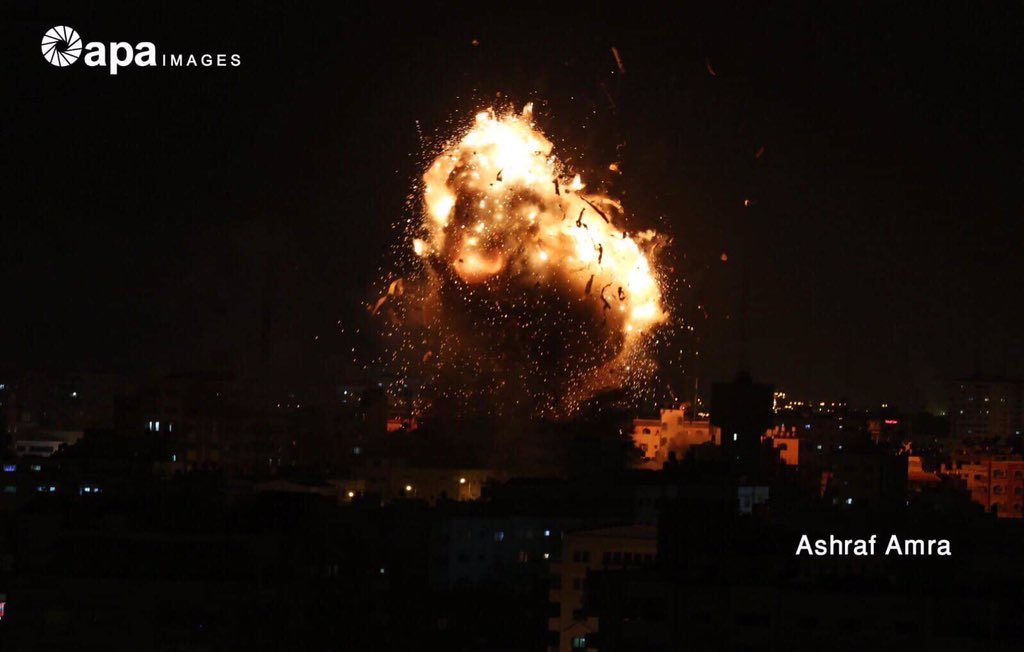 The escalation in violence began when earlier in the day Monday thousands of mourners in the Gaza Strip buried seven militants killed during the Israeli commando raid and accompanying aircraft cover fire that resulted in strikes on the strip, which further led to sporadic rocket fire from Hamas.
One Israeli soldier was reported killed during the high risk operation which reportedly involved the commandos entering Gaza by civilian car in order to take out a gathering of Hamas military leaders.
During the Gaza funeral the crowd chanted "revenge" amidst masked gunmen in camouflage.
Apparently that "revenge" came in the form of a mortar shell fired from Gaza which scored a direct hit on a bus in southern Israel, severely wounding a 19-year-old Israeli. According to multiple regional reports this was followed by a barrage of over 100 rockets fired from Gaza toward Israel within only an hour's time. Israeli sources have reported multiple injuries and extensive damage from the rockets, many of which may have been intercepted by the Iron Dome missile defense system.
طيران الاحتلال الحربي يقصف ويدمر مقر فضائية الاقصى بغزة. pic.twitter.com/VSnUpYUb2s

— شجاعية (@shejae3a) November 12, 2018