Optimism From Professional Investors Reaches 32 year High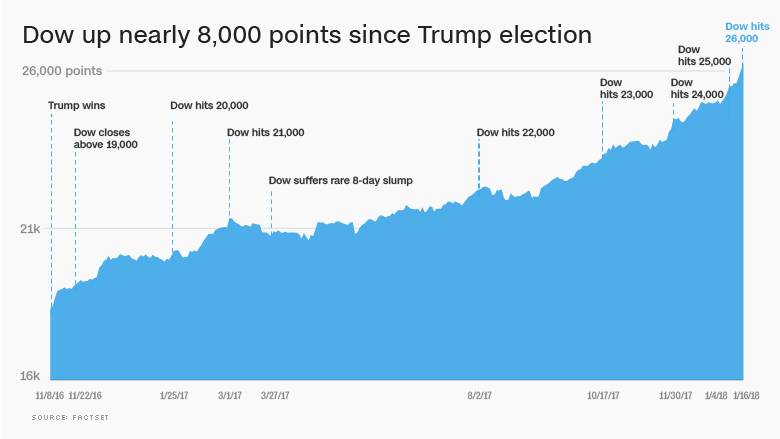 (Via CNBC)
Cramer's 5 cardinal rules of engagement with the bull market Cramer's 5 cardinal rules of engagement with the bull market
23 Hours Ago | 11:09
Stock market optimism among professional investors just keeps on surging, and is now at the highest levels since before the crash of 1987.
Bullishness, or the belief that the market is heading higher, is now at 66.7 percent in the latest Investors Intelligence survey, a widely followed gauge of sentiment among investment newsletter authors.
That's the highest level since early April 1986 — a potential warning sign that the rush into equities is getting overdone. After all, a year after the bulls had reached this level came the infamous Black Monday crash that sent the Dow Jones industrials down nearly 22 percent in a single day.
"Sentiment readings have roughly followed their 1986/87 pattern. Then the bulls peaked with initial market highs early that year and they returned to above 60% levels months later after more index records," John Gray, editor of the Investors Intelligence weekly report, said in the latest issue Wednesday.
"In 1987 stocks crashed a few months after that. A repeat of that scenario suggests potential danger, especially as the market moves become parabolic," he added. "Those recently holding cash appear to be chasing a rallying market, adding fuel to the fire."
Indeed, the II survey reflects other gauges that show stock market fever is reaching levels not seen in years.
The January Bank of America Merrill Lynch Fund Managers Survey — another gauge of professional investors' sentiment — showed cash levels at a five-year low, allocations to stocks at a two-year high and the overweight ratio of stocks to government bonds at its highest since August 2014.
Sentiment surveys can be contrarian indicators when at extremes, which is why the current rush into stocks has triggered some concern. In just over two weeks of trading, investors already have poured $14.8 billion into stock-based exchange-traded funds, another indicator of money surging in.
The Investors Intelligence survey also showed that skepticism is nearly gone as the S&P 500 has posted a 3.85 percent gain in 2018.
Bearishness fell over the past week to 12.7 percent, also the lowest reading since April 1986. The level was at 15.2 percent just two weeks ago and was above 20 percent the week of Sept. 12.
"The strengthening economy and increasing earnings projections makes this outlook hard to defend." Gray wrote. "Low bearish readings are negative for contrarians as the markets are said to 'climb a wall of worry.'"
The newsletter each week features a sample of bullish and bearish quotes from the authors it polls. This week found very little in the camp of those looking for a downturn, save for William John Kuhn, whose "The Risk Factor Method of Investing" compared the market to a runaway train.
"The lessons of the last crash are being ignored. We are witnessing all the safety equipment being ripped out of the stock market by those in power," Kuhn wrote. "We are witnessing the market climb a mountain made of Swiss cheese with no guardrails."
Outrage As Robinhood CEO Confesses To Elon Musk: DTCC Shut Down Stocks In Gamestop; AMC Surge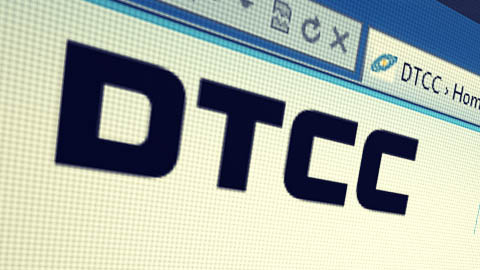 Did Congressional authority allow DTCC to help defraud middle-class investors buying Gamestop and AMC?
The CEO of Robinhood admitted to Elon Musk that the DTCC – The Depository Trust & Clearing Corporation – halted trading during a call Monday morning on the Clubhouse app.
Proof: https://youtu.be/K2CEImKce6s
This is not the first time this has happened…
2008 case: https://casetext.com/case/pet-quarters-v-depository-trust-clearing
Sound familiar?
This appears to be Pet Quarters having the same issue Robinhood has today.  When Pet Quarters took it to court, the courts said something along the lines of: f*** you, don't ever come back here (citing technicalities).
Why did they win? Well, DTCC is given the authority by Congress to regulate despite technically being a private organization
There's more – "To date, except for one case where DTCC's dismissal motion is pending, all of the cases either have been dismissed by the courts or withdrawn by the plaintiffs."
Proof: https://boards.fool.com/federal-court-dismisses-lawsuit-against-dtcc-24179123.aspx
Every AG in the country should be made aware of these facts and open investigations into the matter.
Why does Congress get to deputise a private organization as eco-hitmen for the market?
UPDATE (2/3/20 5:09 AM):
(Reuters) – Robinhood Chief Executive Vlad Tenev is expected to testify before a U.S. House committee on Feb. 18, Politico reported on Monday, citing people familiar with the matter.
The hearing before the House Financial Services Committee has not been formally announced, the report added
#AdiosAmerica: Republicans (with Democrats) Are Selling Out America to Corporations to Decrease Living Standards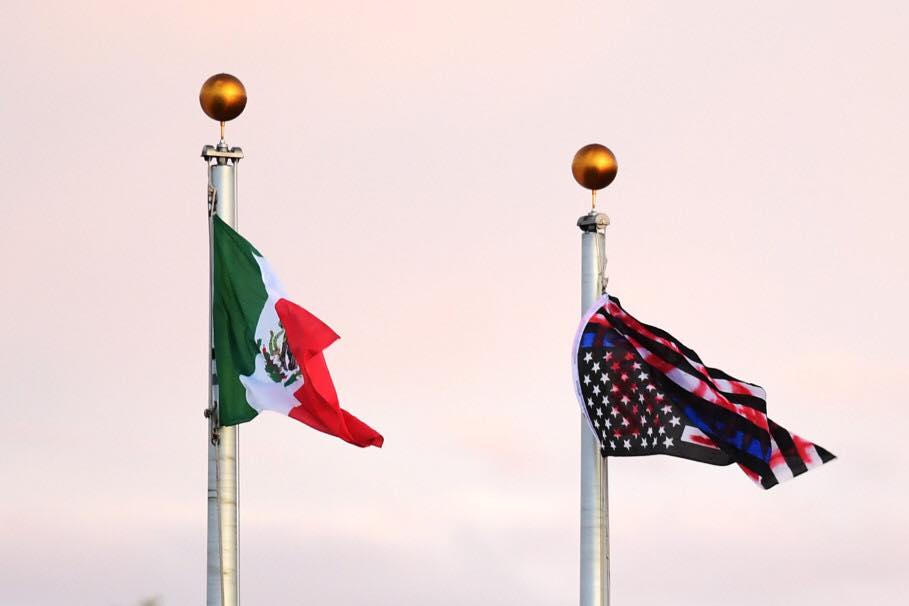 Since the turn of the 20th century, living standards became an important, almost central part to the progressive and labor movements of those times. Now it has become a mainstream of both parties to sell out your labor to lowest bidders in low and high paying jobs. Low paying jobs are being taken by low-wage immigrants protected by Democrats and the high-end jobs are brought in by bi-partisan means, and greatly boasted by Republicans.
This effort has crippled the middle-class for close to 30 years now and with the job market being already tightened by the looming threat of A.I., importing more workers, whether legal or illegal is decreasing the value of labor in America for each and American Citizen. Corporations and Businesses, who rely on keeping employee costs as low as possible generally don't complain about these practices across the board, why would they?
Americans have an increasingly difficult task ahead of them with the mass illegal migration at the Southern Border but also the legal importation of immigrants through H1-b1 Visas. These challenges will increasingly change the look, heritage of this country. There is no incentive for either Government or Business to care about reigning in immigration to the benefit of the American worker, the bottom dollar line will look better anyways.
Soros Newest Investor Of Tesla Bonds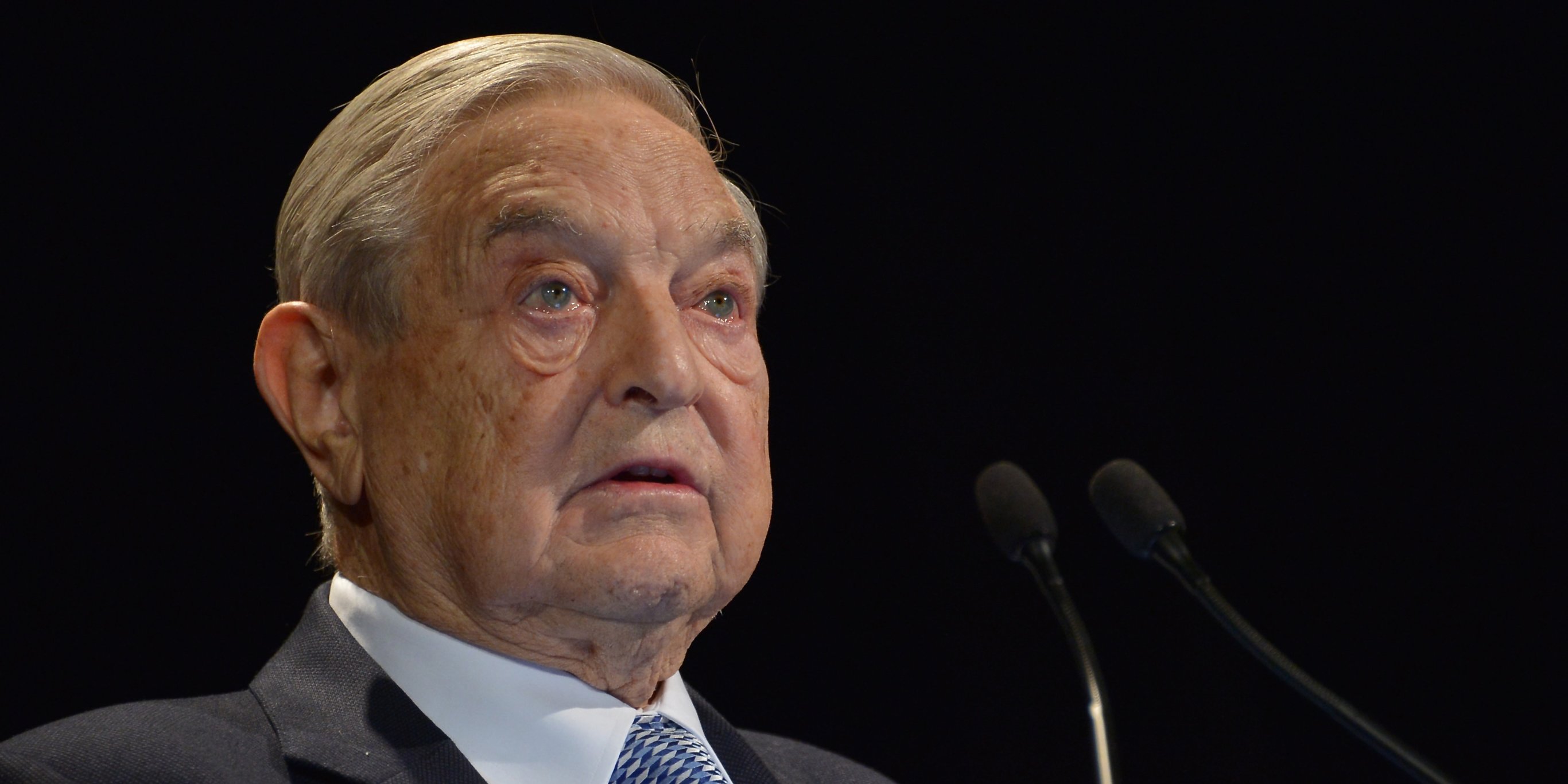 Tesla looks to have a new bond holder and it's none other than George Soros. Whatever this mean, Soros has also taken a stake in Crypto-Currencies .
Zerohedge Reports: Amid Elon Musk's darkest hour in late March – as his stocks and bonds tumbled in price – it seems there was at least one other billionaire willing to buy the 'blood on the street'.
According to the latest 13Fs, George Soros' investment firm took a $35 million stake in Tesla's convertible bonds during the first three months of the year.
As a reminder, convertibles are hybrid securities, either bonds or preferred stock, that can be exchanged for a predetermined number of common shares. That effectively lets an investor participate in stock-price changes, but with the yield and greater security of a fixed-income instrument.
The March 2019 Converts bounced handsomely off those lows – tracking the stock's divergent bounce – but in recent days has fallen back towards the lows, catching down to the straight bonds record low price.