MAGA | Retailers Happy After Shoppers Spending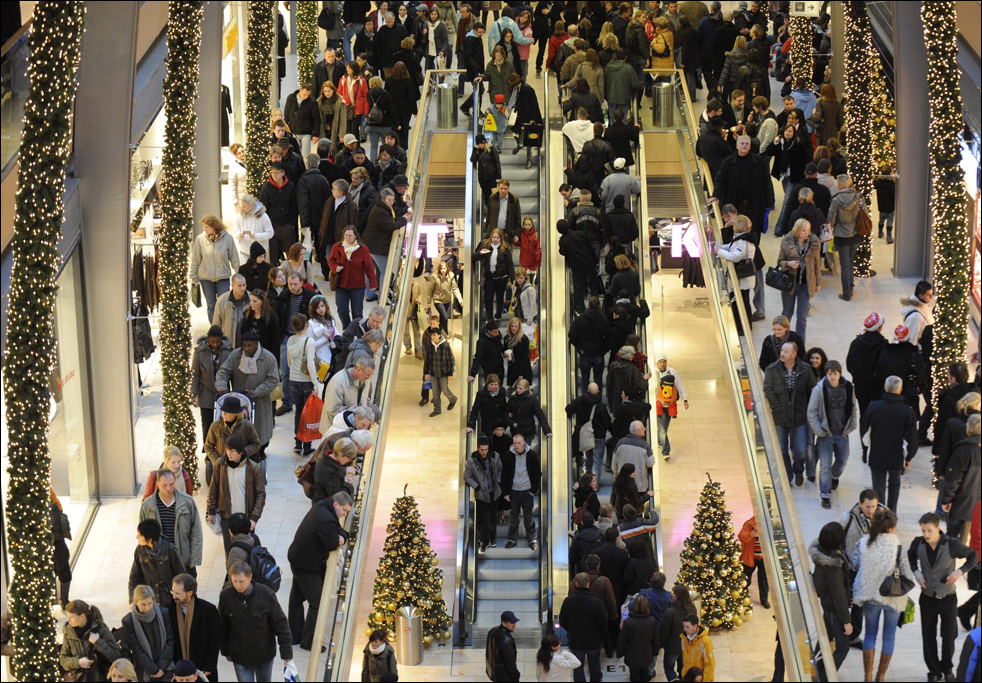 (Via WSJ)
Retailers are enjoying some extra Christmas cheer.
Fueled by high consumer confidence and a robust job market, U.S. retail sales in the holiday period rose at their best pace since 2011, according to Mastercard SpendingPulse, which tracks both online and in-store spending.
Sales, excluding automobiles, rose 4.9% from Nov. 1 through Christmas Eve, compared with a 3.7% gain in the same period last year, according to the Mastercard Inc. MA -0.21% unit, which tracks all forms of payment. E-commerce continued to drive the gains, rising 18.1%.
"It started with a bang in the week leading up to Black Friday," said Sarah Quinlan, a senior vice president of marketing insights at Mastercard. She added that retailers benefited this year from Christmas Day falling on a Monday, giving shoppers a full weekend to scoop up last-minute purchases. Dec. 23 ranked next to Black Friday in terms of spending, according to Mastercard.
"Overall, this year was a big win for retail," Ms. Quinlan said.
That newfound buoyancy is a relief to retailers—from department-store giants like Macy's Inc. to mall favorites like Gap Inc.—that struggled through a difficult year of store closures, declining foot traffic and bankruptcies by chains including the Sports Authority, Toys 'R' Us and Payless Shoes.
Investors, who have abandoned many retail stocks even as the broader stock market surged, have started to return. Shares of Macy's and Gap, for example, have jumped 24% and 18%, respectively, in the past month, compared with a 3% gain in the S&P 500. Wal-Mart Stores Inc. has rallied 40% on the year and, like online nemesis Amazon.com Inc., is trading near all-time highs.
Unlike in past years, when spending was driven by high-income shoppers, this holiday season a broader swath of the population opened their wallets, encouraged by rising wages and low unemployment, analysts and economists said.
"Fewer people are living paycheck to paycheck," said Chris Christopher, executive director of economic-research firm IHS Markit . "There is a lot more spending from the lower- and middle-income groups, while the upper-income groups are splurging."
Consumer credit-card debt reached its highest level since the end of 2008, jumping 11% from a year earlier to $757 billion in the third quarter of 2017, according to Experian PLC, a credit-reporting agency. This time around, the surging debt levels are due to economic confidence, said Alan Ikemura, a senior product manager with Experian's analytics unit.
Consumer confidence rose to a 17-year-high in November, while unemployment fell to a 17-year low in October. Personal consumption expenditures, a measure of household spending on everything from airfares to washing machines, increased 4.5% in November from a year earlier, an escalation from year-over-year gains of 4% during the summer.
In a cautionary sign, however, credit-card delinquency rates jumped 16% in the third quarter, indicating consumers may be spending above their means and could slow their purchasing next year.
For now, consumer balance sheets are in good shape, according to Jack Kleinhenz, the National Retail Federation's chief economist. "The stock market has been rising, and the wealth effect has kicked in," he continued. "People are saving less because they feel they have some job security."
Marie Fernandez, a 52-year-old nurse practitioner, said she is using a work bonus to renovate her pool and add more landscaping to her Miami home. She also splurged on items for herself this year, including handbags, shoes, clothes and perfume.
"Things are better," Ms. Fernandez said. "The economy is picking up."
Sales of electronics and appliances grew 7.5%, the strongest increase of the past decade, according to Mastercard. Home furnishings and home improvement grew 5.1%. And jewelry sales grew 5.9%, driven by last minute purchases.
Pockets of weakness remain, a reminder of the challenges facing traditional retailers as they grapple with consumers' shift to e-commerce. Online shopping typically accounts for roughly 10% of U.S. spending, but IHS Markit expects it will account for nearly one-fifth of holiday sales this year—and much of those sales go to Amazon.
Not all consumers are feeling flush.
Ashley Wilkins, who lives in Brooklyn, says she hasn't felt much economic relief. "Money's just as tight this year as it was last year," said the 24-year-old stay-at-home mom as she browsed racks of apparel with her husband at Macy's flagship store in Manhattan on the Friday before Christmas.
Apparel retailers have been among the hardest hit by the changes in consumer shopping behavior. Overall, apparel sales rose 2.7%, but women's apparel didn't contribute to the gain, according to Mastercard.
A silver lining for department stores and other apparel retailers is that they entered this season with less inventory than they did last year, reducing the need for them to slash prices more than planned.
Macy's Chief Executive Jeff Gennette said on Black Friday that the retailer didn't expect to offer discounts beyond those it had planned in advance. "We don't have a lot of extra inventory like we did last year," he said.
This year there was less discounting of computers, electronics and toys and games, according to Market Track LLC, which analyzed 50,000 printed promotions that ran between Nov. 1 and Dec. 16 and compared them with similar ads a year ago. Apparel promotions were slightly deeper. Overall, the average level of discounting was unchanged from a year ago at 39%.
A challenge traditional retailers face is that consumers are spending more on travel, entertainment and food. One of the strongest categories of purchases in November was airline tickets, Ms. Quinlan said. "A lot of people are gifting experiences, not necessarily goods," she said.
Jillie Clark splurged on a trip to New York City for herself over the Christmas holiday from her home in Lexington, Va., after her antiques business picked up a bit. While in town, she dined out and planned to get tickets to the musical "Elf."
The final tally for individual retailers won't be known until they begin reporting results early next year. And one of the biggest shopping weeks of the season is still to come.
During the week between Christmas and New Year's, consumers are expected to spend $69 billion, or about 11% of the season's total, according to the consulting firm Customer Growth Partners, as they flock to stores to return unwanted presents and redeem gift cards.
Retailers will be ready, dangling even more deals as well as new spring merchandise. By the first week in January, J.C. Penney Co. will refresh its entire store with new goods, including spring items such as sunglasses and flip-flops. Kohl's Corp., meanwhile, is offering 15% off most purchases that week.
"The week after Christmas is really big," said Kohl's chief marketing officer, Greg Revelle.
Outrage As Robinhood CEO Confesses To Elon Musk: DTCC Shut Down Stocks In Gamestop; AMC Surge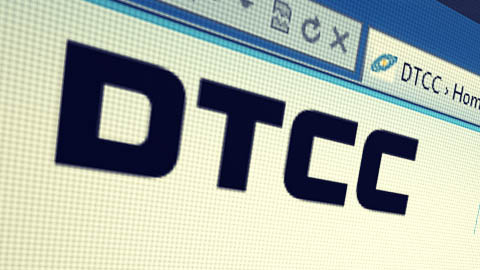 Did Congressional authority allow DTCC to help defraud middle-class investors buying Gamestop and AMC?
The CEO of Robinhood admitted to Elon Musk that the DTCC – The Depository Trust & Clearing Corporation – halted trading during a call Monday morning on the Clubhouse app.
Proof: https://youtu.be/K2CEImKce6s
This is not the first time this has happened…
2008 case: https://casetext.com/case/pet-quarters-v-depository-trust-clearing
Sound familiar?
This appears to be Pet Quarters having the same issue Robinhood has today.  When Pet Quarters took it to court, the courts said something along the lines of: f*** you, don't ever come back here (citing technicalities).
Why did they win? Well, DTCC is given the authority by Congress to regulate despite technically being a private organization
There's more – "To date, except for one case where DTCC's dismissal motion is pending, all of the cases either have been dismissed by the courts or withdrawn by the plaintiffs."
Proof: https://boards.fool.com/federal-court-dismisses-lawsuit-against-dtcc-24179123.aspx
Every AG in the country should be made aware of these facts and open investigations into the matter.
Why does Congress get to deputise a private organization as eco-hitmen for the market?
UPDATE (2/3/20 5:09 AM):
(Reuters) – Robinhood Chief Executive Vlad Tenev is expected to testify before a U.S. House committee on Feb. 18, Politico reported on Monday, citing people familiar with the matter.
The hearing before the House Financial Services Committee has not been formally announced, the report added
#AdiosAmerica: Republicans (with Democrats) Are Selling Out America to Corporations to Decrease Living Standards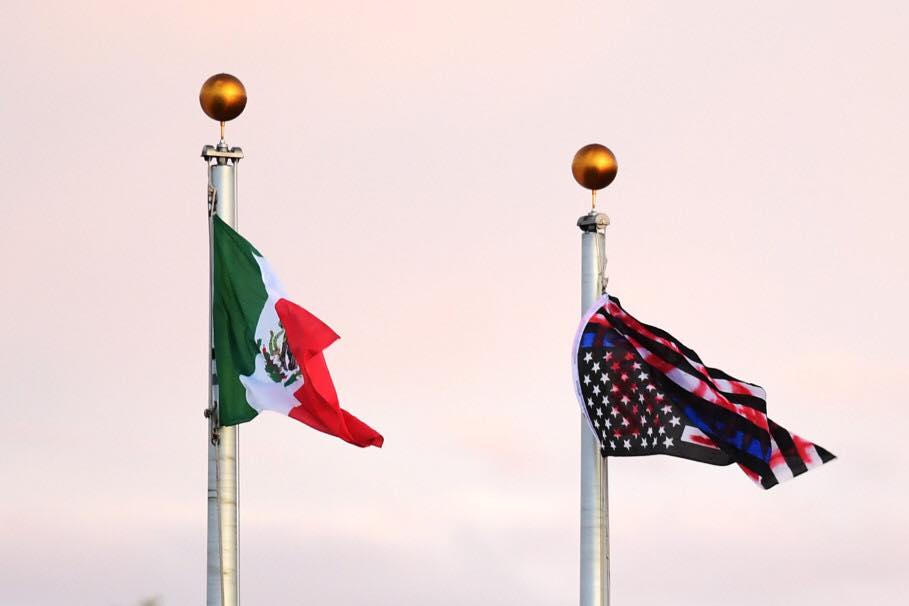 Since the turn of the 20th century, living standards became an important, almost central part to the progressive and labor movements of those times. Now it has become a mainstream of both parties to sell out your labor to lowest bidders in low and high paying jobs. Low paying jobs are being taken by low-wage immigrants protected by Democrats and the high-end jobs are brought in by bi-partisan means, and greatly boasted by Republicans.
This effort has crippled the middle-class for close to 30 years now and with the job market being already tightened by the looming threat of A.I., importing more workers, whether legal or illegal is decreasing the value of labor in America for each and American Citizen. Corporations and Businesses, who rely on keeping employee costs as low as possible generally don't complain about these practices across the board, why would they?
Americans have an increasingly difficult task ahead of them with the mass illegal migration at the Southern Border but also the legal importation of immigrants through H1-b1 Visas. These challenges will increasingly change the look, heritage of this country. There is no incentive for either Government or Business to care about reigning in immigration to the benefit of the American worker, the bottom dollar line will look better anyways.
Soros Newest Investor Of Tesla Bonds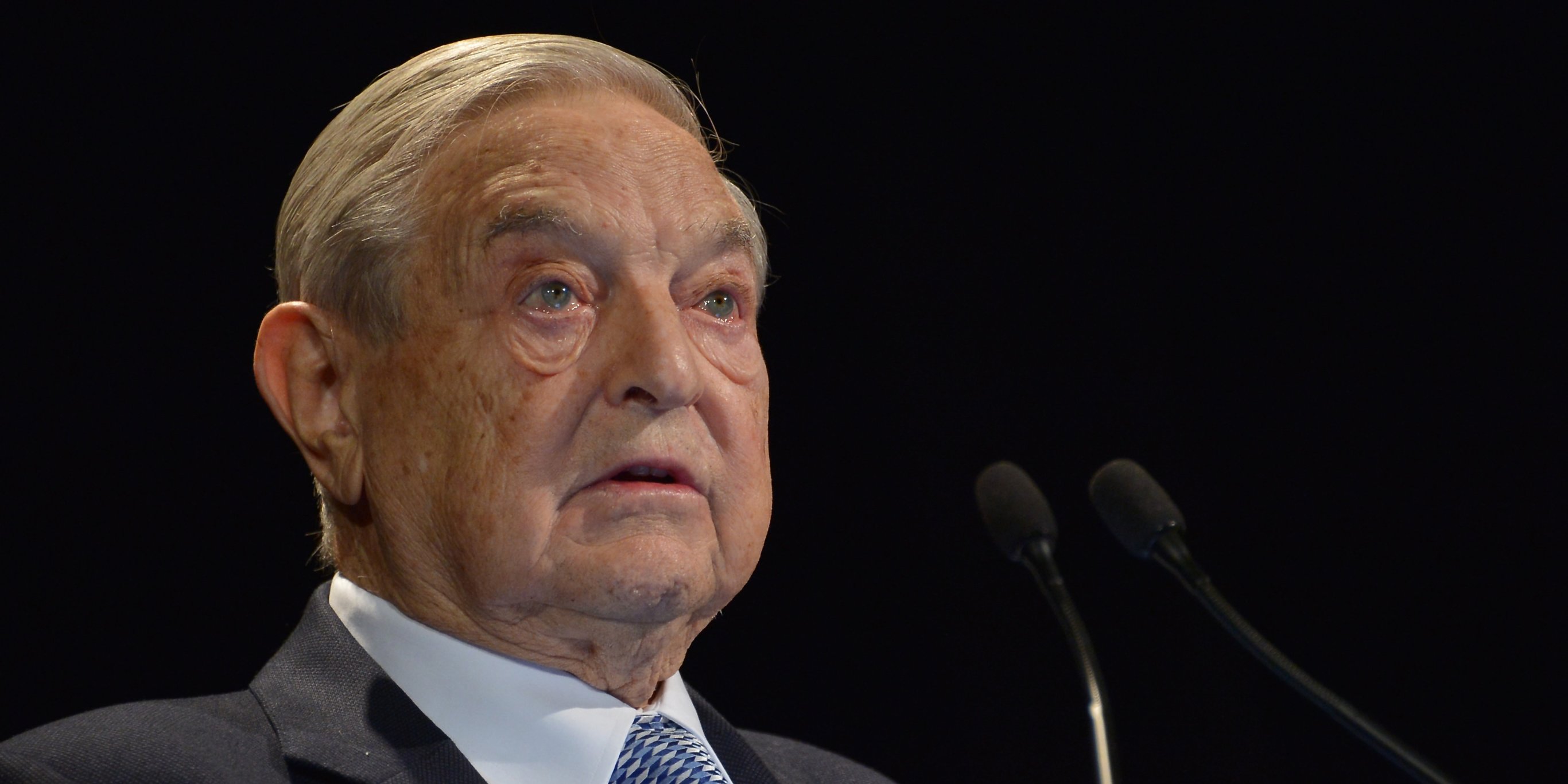 Tesla looks to have a new bond holder and it's none other than George Soros. Whatever this mean, Soros has also taken a stake in Crypto-Currencies .
Zerohedge Reports: Amid Elon Musk's darkest hour in late March – as his stocks and bonds tumbled in price – it seems there was at least one other billionaire willing to buy the 'blood on the street'.
According to the latest 13Fs, George Soros' investment firm took a $35 million stake in Tesla's convertible bonds during the first three months of the year.
As a reminder, convertibles are hybrid securities, either bonds or preferred stock, that can be exchanged for a predetermined number of common shares. That effectively lets an investor participate in stock-price changes, but with the yield and greater security of a fixed-income instrument.
The March 2019 Converts bounced handsomely off those lows – tracking the stock's divergent bounce – but in recent days has fallen back towards the lows, catching down to the straight bonds record low price.